So much has happened in 2015 that it feels like longer than just one year…
I've moved country twice, although the first time not exactly by choice (those pesky things called visas get in the way sometimes).
Between leaving Australia in October 2012 and returning in February 2015 I visited roughly 26 countries, and some of those two or three times. In 2015 I went from jetting to a new country at least every few months to staying in one for most of the year.
When I moved back to Australia I faced a lot of uncertainty. Everything I'd worked up to in the last 10 years had been and gone. I felt like I needed to visit New Zealand after being away for 3 and a half years, but other than that it was the great unknown.
As it turns out by the end of this year I've come full circle, back to where I started in Edinburgh. Just for a short stop this time on my way to moving to home country number six, Spain!
I was determined to still travel this year, despite the budget constraints I put on myself to get set up for the years ahead. I find it hard to sit still, so I had to throw some adventure in there! Even if it meant little things a lot closer to home. Adventure doesn't always have to be big trips.
So here's the highlights!
My Favourite Places of 2015
The Cavern Club
My first trip of the year included visiting this iconic pub below the streets of Liverpool. The Cavern Club is considered to be the birthplace of the Beatles. This iconic institution has live music every day of the week, so even though my only night in Liverpool was a Monday I got to experience the awesomeness of this place! The Cavern Ale was delicious, and the accompanying music of both Beatles tunes and other popular music covers was so much fun to see.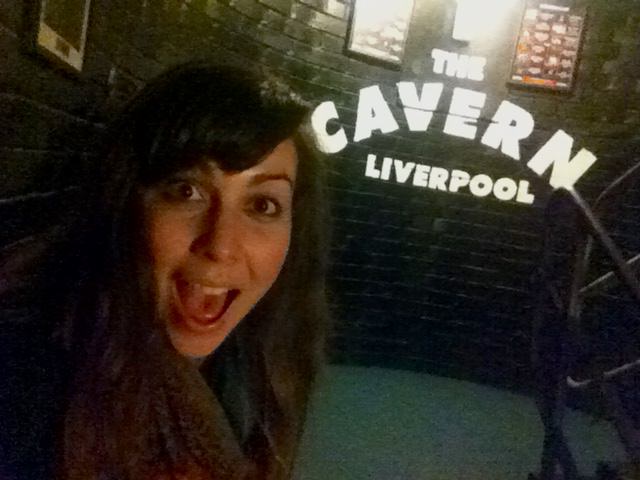 The Lake District
That one time I went to the Lake District and bumped into Sir Ian McKellen walking his dog, need I say more?
I visited The Lake District in the very off season of the first weekend in January, and ended up almost having an entire hostel to myself. Even though it rained a lot of the time I got out with Mountain Goat Tours, zipping all over the area and jumping in and out of the tour bus into the rain so many times I think even the driver thought I was a bit crazy. Buttermere was definitely my favourite lake, and I'd love to visit when the weather is nicer!
I happened to run into Sir Ian McKellen walking his dog around the hills and lake near Keswick. He smiled at me as we passed each other and I stared at him. Then I ended up following his as there was only one gate to get out of the area. Awkward.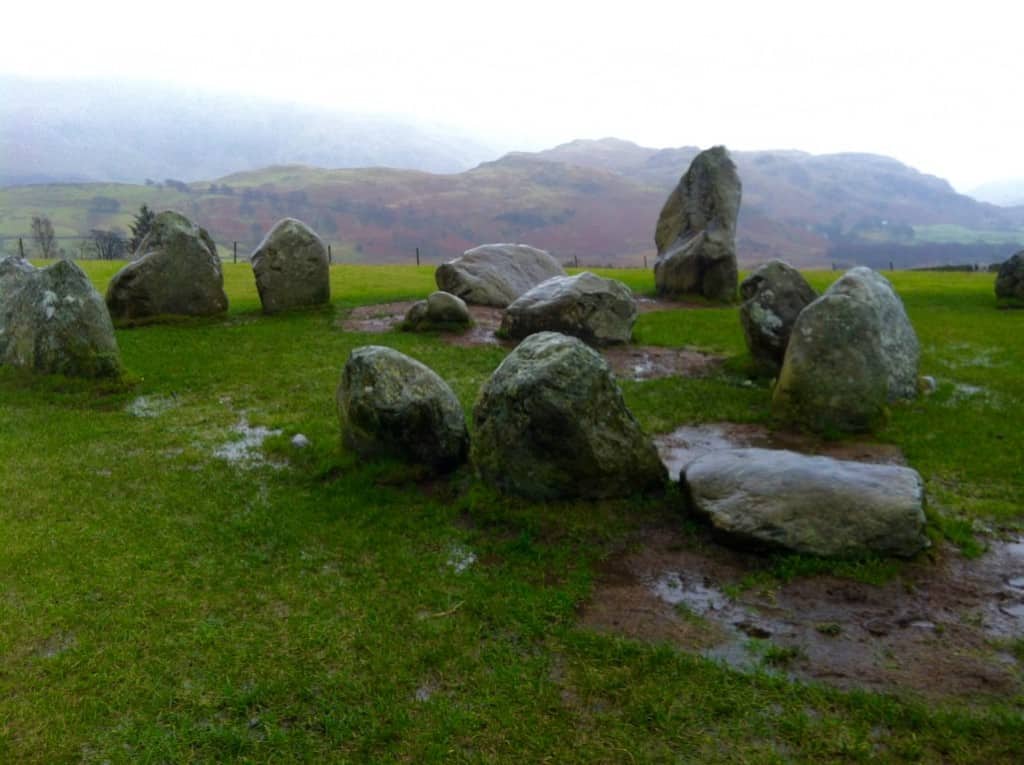 Scotland Road Trip
My last weekend in UK was spent doing a culmination of a lot of my favourite things. Taking a road trip, drinking at a pub, eating at a cafe, exploring new little places, seeing history up close and most of all being in the Scottish Highlands.
Driving across Australia
After the jet lag subsided I took a trip I've been wanting to do since I was 18 and procrastinating study at university led me to reading about driving across Australia, most specifically the Nullarbor.
We drove from Perth to the Gold Coast, stopping along the way to see giant mines, stay in roadhouses, photograph dingo's and be oyster farmers for a day.
Visiting New Zealand
It had been 1258 days since I last walked on New Zealand soil, and it was time to go home. Returning to Wellington where I lived for most of my early adult life (nearly 6 years of it) was strange. It seemed so much smaller than I remembered and the buildings seemed different somehow. It was so familiar but yet not. How had I never noticed that old building? Was that shop there before?
Heading back to Palmerston North and Feilding was even more strange. If you'd asked me beforehand I would have said I wasn't sure where home was anymore after moving around so much. On the drive from Wellington to Feilding I realised New Zealand, and this area, would always be it. My roots go back to far here for it to not really be home, no matter how long I'm away.
Later in the year I visited a friend in Auckland. I actually saw the city instead of dipping in and out quickly just to go to the concert of some star who refused to venture further south.  Again it seemed so small, and I kept wondering where all the tall buildings where in this city that as a child was the biggest place ever. I loved exploring and getting to know this part of my homeland more. I definitely see it as more of a destination to visit now instead of just passing through.
Binna Burra and Springwood National Park
For my birthday my best friend and I had one of our classic "romantical" weekends away, as we call it. This time it we stayed at Binna Burra Mountain Lodge in the Gold Coast Hinterland. It would be a mistake to visit the Gold Coast and stick to the beaches when there's also this amazing scenery to see within an easy drive.
Our stay at the Binna Burra Mountain Lodge included cookies for afternoon tea, an evening cheese platter, and all you can eat buffet dinner and breakfast. Add a bottle of wine from the bar and it was happy times!
Cairns, Cape Tribulation, and Port Douglas
I was determined to do my Open Water Diving Certification this year, so in October I headed off for my longest holiday of the year (not including when I wasn't working!) to Cairns, Cape Tribulation and Port Douglas.
Learning to dive with Down Under Dive was so much fun, and after my first official ocean dive down to 12 metres on the Great Barrier Reef I was absolutely hooked. Our instructor warned us we would become addicts, and he wasn't wrong. I've already been looking at diving spots in Spain!
Sunrise at Cape Tribulation was another highlight, one of those super happy moments where nothing else matters and I wouldn't want to be anywhere but there.
Followed by this beautiful sunset at Port Douglas. The Far North anyone?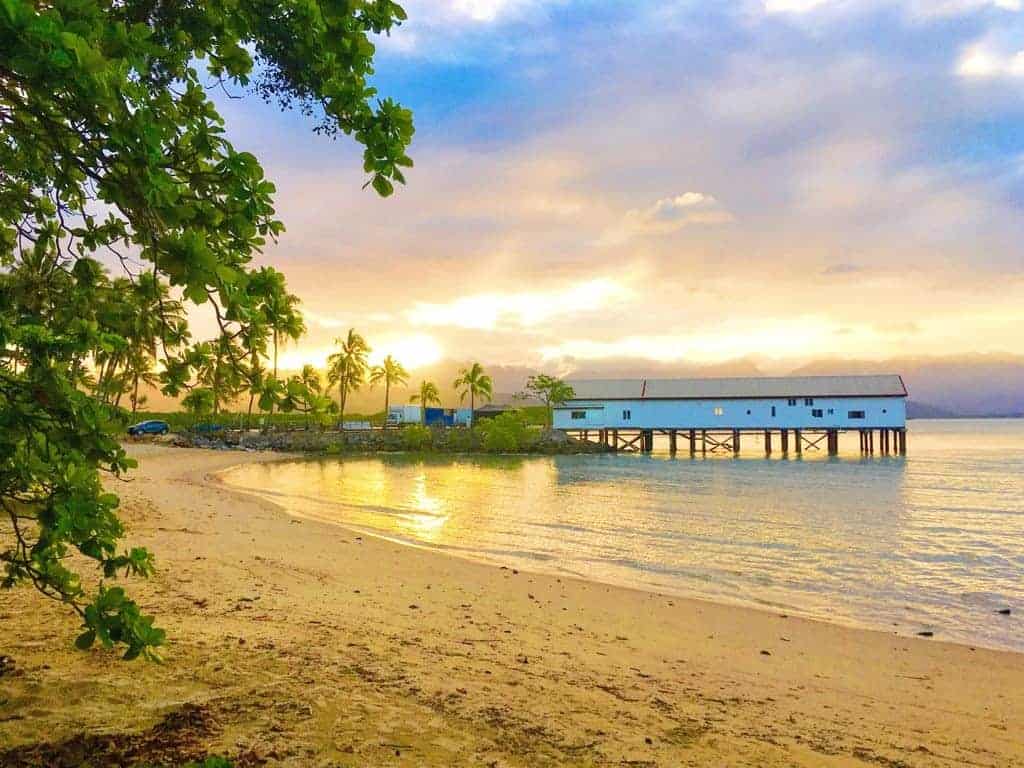 1770 and Agnes Water
My last major trip of the year, other than the big move, was to a teeny town called 1770. It's the second place where James Cook landed in Australia, hence the name. Thanks to its location on the backpacker route it's well set up for tourism and has lots of great activities on offer. I finally got to go paddle boarding and surfing! Two things I meant to do last time I lived in Australia.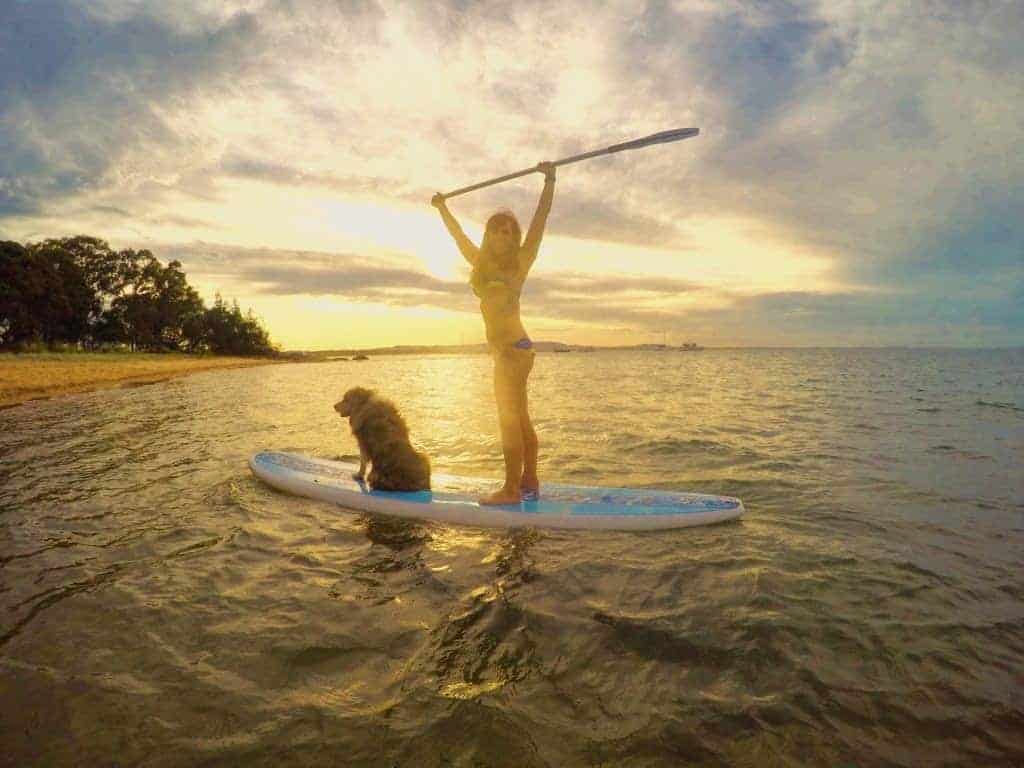 This list is pretty much all of the major things I did this year. Whoops. These are the things I look back on as the highlights. Plus the time I got to spend with family and friends on this side of the world.
This year was a tough one, a lesson in resilience, but it was also rewarding. I actually achieved the goals I set for myself and did things I've wanted to do for a long time.
So that's my year in a rather big nutshell. If you asked me outright I'd probably say it was a bit of a slow year, nothing much happened and I was antsy the whole time to be on my way again. In reality this review makes me realise how much I managed to do and how proud I am of myself!
How was your 2015? Did you make goals and meet them? Or make goals and break them? 
Sonja x