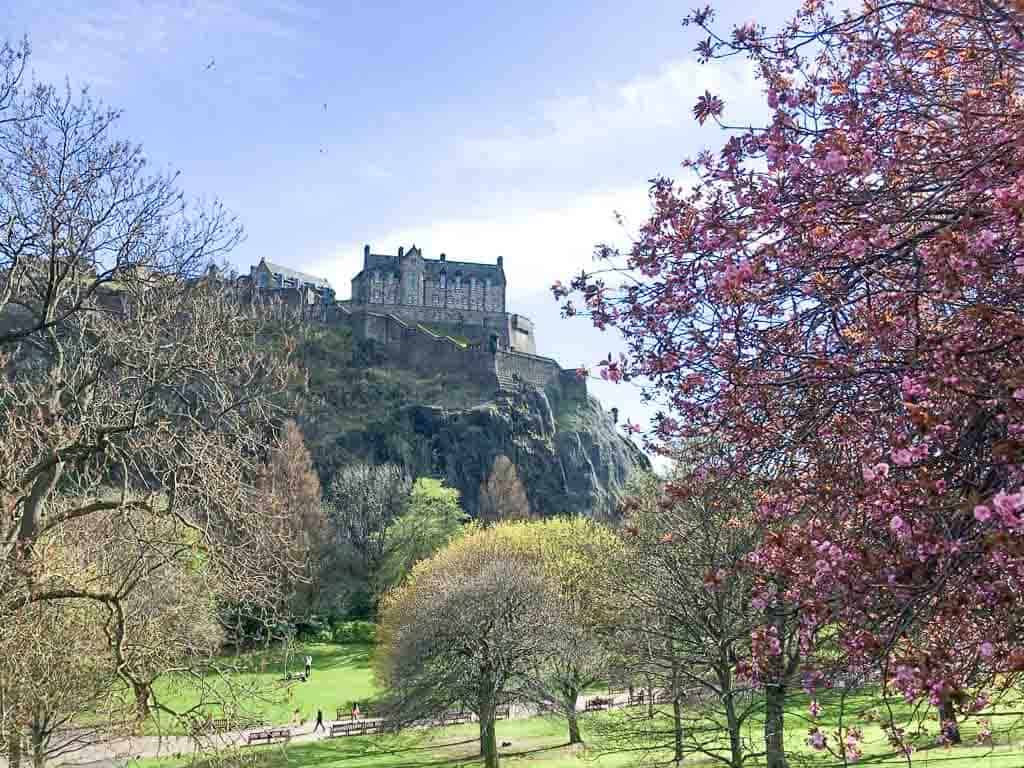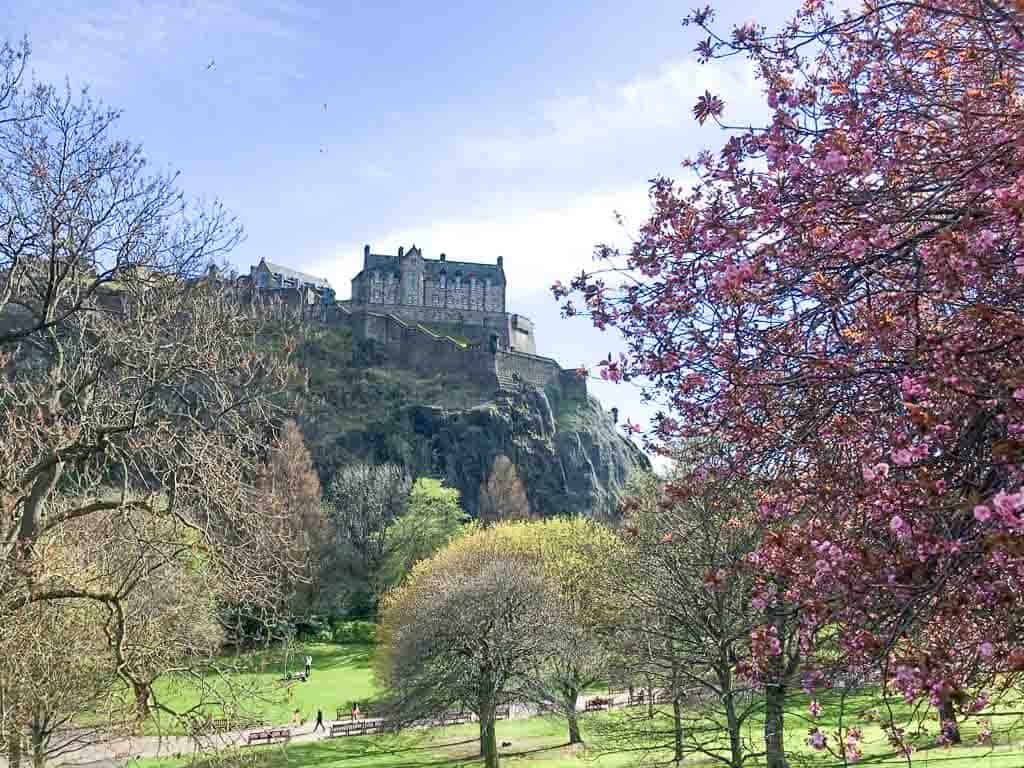 Edinburgh is worth a visit at any time of year, yes, even in winter! There's always something happening in the city so you can be assured you'll find plenty of things to do in Edinburgh, but with each change in season the cityscape changes too, and I love it. In the winter it's dark and cold, but the city is covered in lights in the lead up to Christmas and there's delicious food to be had and mulled wine to be drunk at Edinburgh's Christmas, as well as hot whisky.
Edinburgh on a sunny summer's day is one of the best places to be in the world, with the historical buildings bathed in sunshine and plenty of green spaces to have a picnic or a BBQ. In autumn the green spaces turn orange and yellow and it's a fall lovers playground with leaves everywhere. Then there's spring, which has to be one of the best times to visit Edinburgh, with pink and white blossoms filling the parks and the weather warming up!
So what are the best things to do in Edinburgh in spring? Well, this is my list!
The weather in Edinburgh in spring
Edinburgh is a city of changeable weather, sometimes with all seasons in one day! The good thing about spring is that the weather is warming up, and the daylight hours are getting much longer. Because of it's position in the north Edinburgh has super long days in summer, but in April you can already expect it to be light until about 8.30pm, which means beautiful evenings that have you already getting the summer feels.
The weather is unpredictable during most of the year but April and May have the average lowest rainfall, which is definitely a reason to visit Edinburgh in spring!
It's not peak tourist season yet
The busiest time in Edinburgh has to be August because of all the Edinburgh Festivals on during that month. The city is absolutely buzzing, the vibe is amazing and there's all the added fun festival stuff to do. But when I say busy I mean it because the population can basically double! Spring is a great to time visit Edinburgh because the summer crowds haven't started yet, but you can still have all the benefits of better weather and all the best things to see and do in Edinburgh.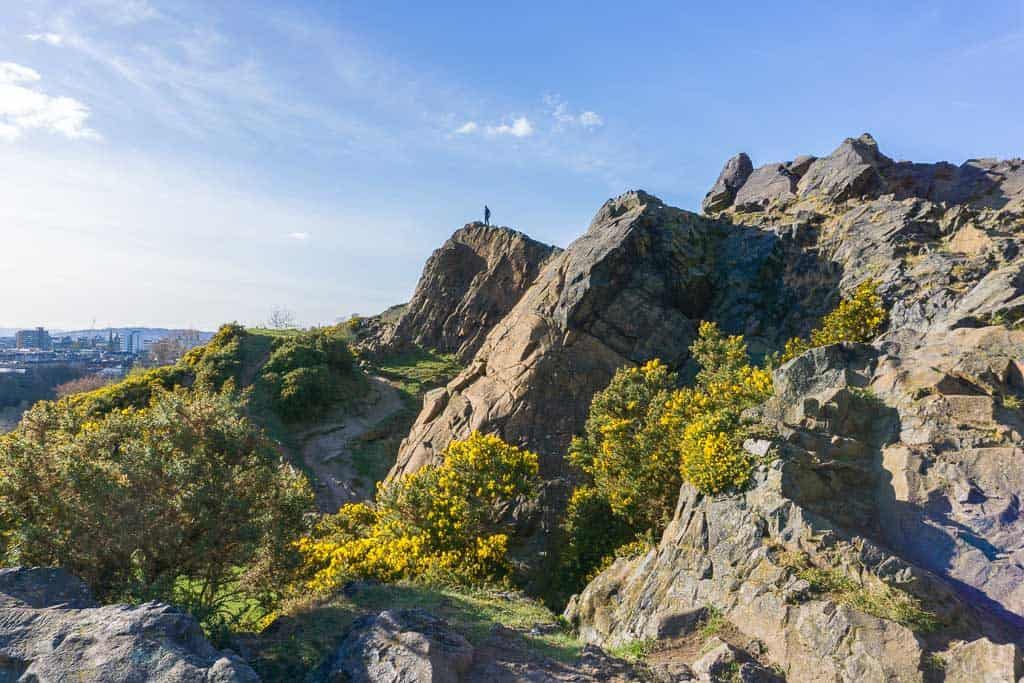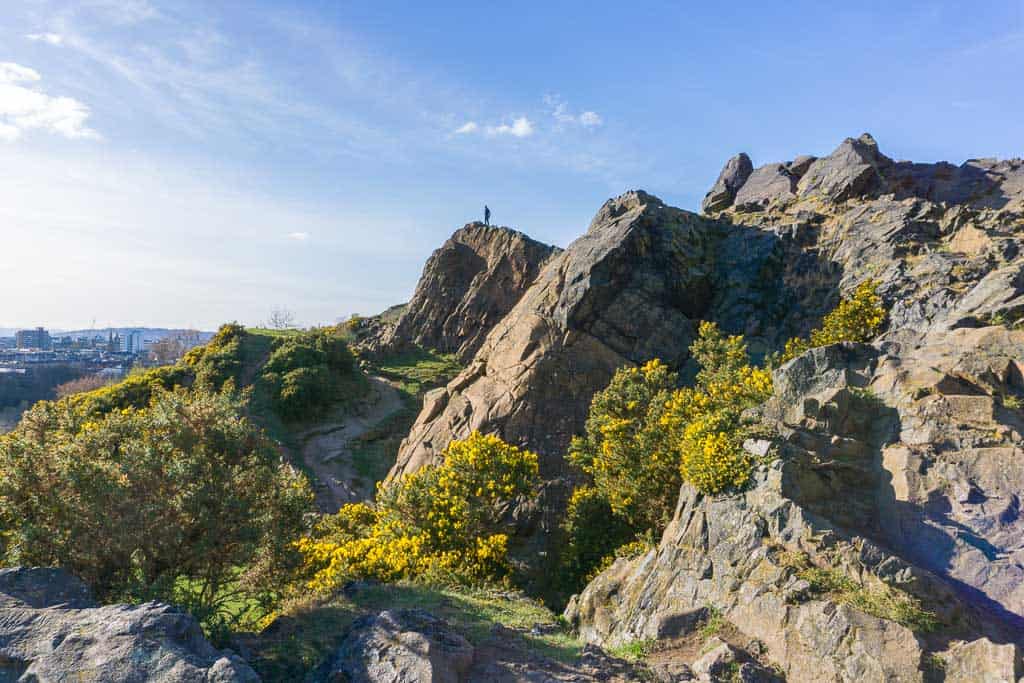 Blossom trees everywhere
Edinburgh has some amazing green spaces right in the city. There's Holyrood Park which has Arthur's Seat and the Salisbury Crags to climb, but there's also the Princes Street Gardens right in the city centre. My favourite Edinburgh park in springtime has to be the Meadows. It's tree lined paths are lovely to wander at most times of year, but in spring when they're in full pink blossom bloom they're just stunning.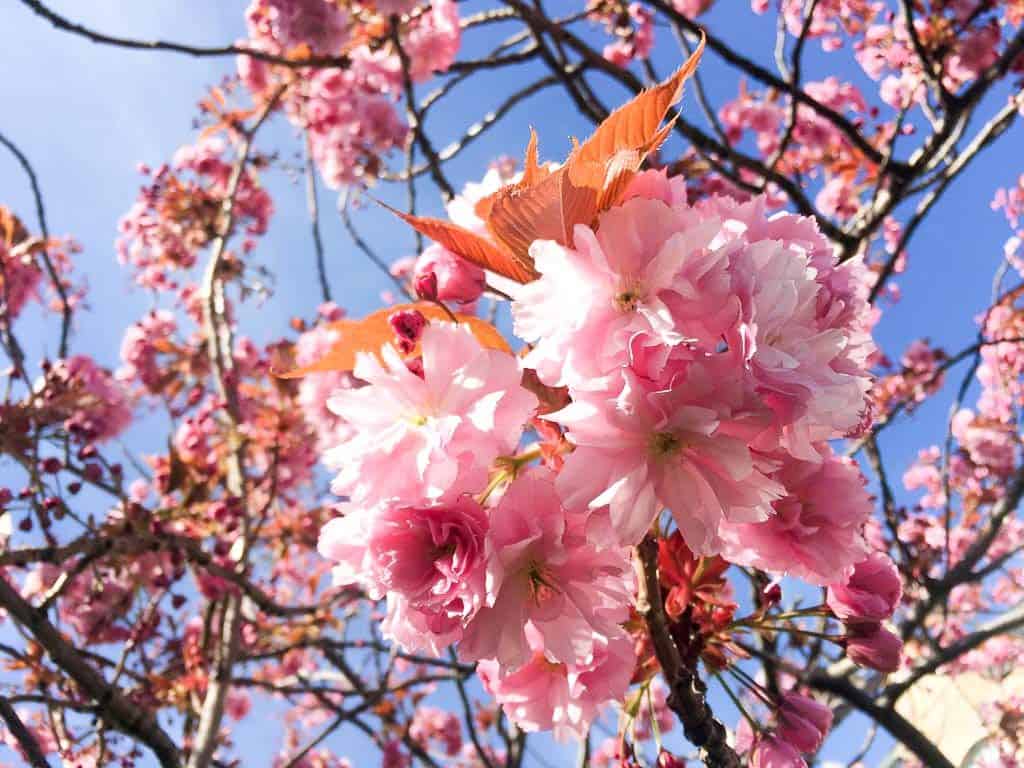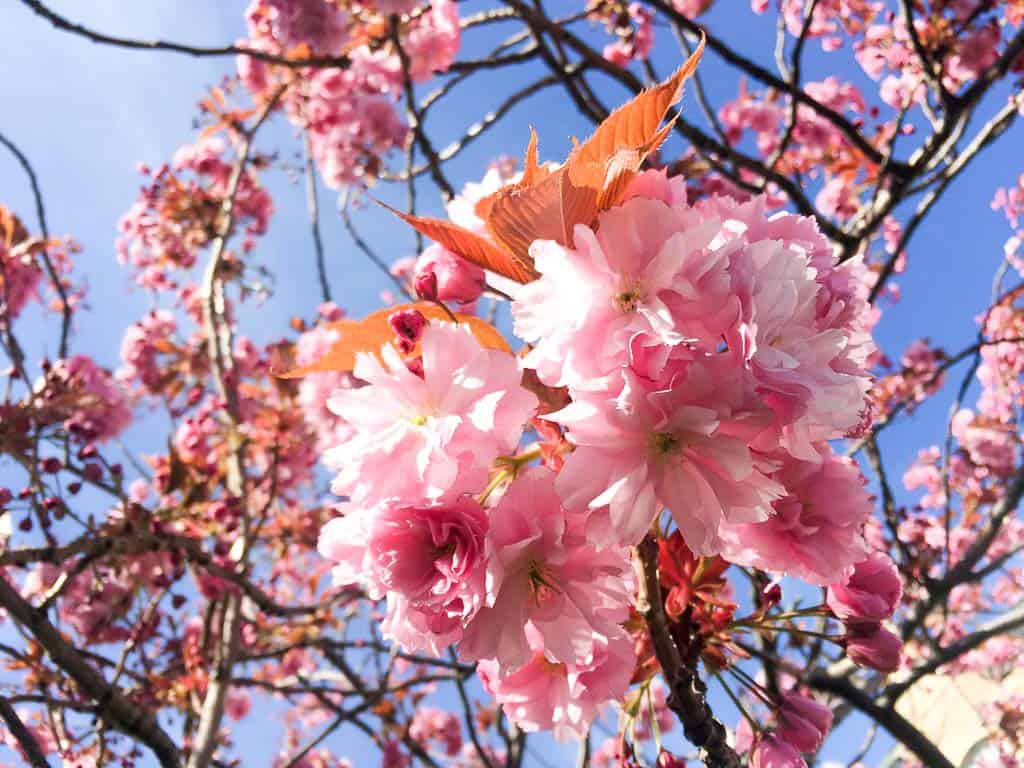 Edinburgh International Science Festival
Edinburgh has 12 annual festivals, not to mention all the little independent ones too. August has the most festivals at one time, so it's a really popular time to visit, as well as New Year when Hogmanay happens. The first festival of the year is the Edinburgh International Science Festival, which has some really fun different events to experience.
This year I finally went along to the Science Festival and I'd definitely recommend it as an add on to any Edinburgh adventures in spring. It's an especially good festivals for kids and if it's during the Easter holidays then it's a great time to come to Edinburgh with them!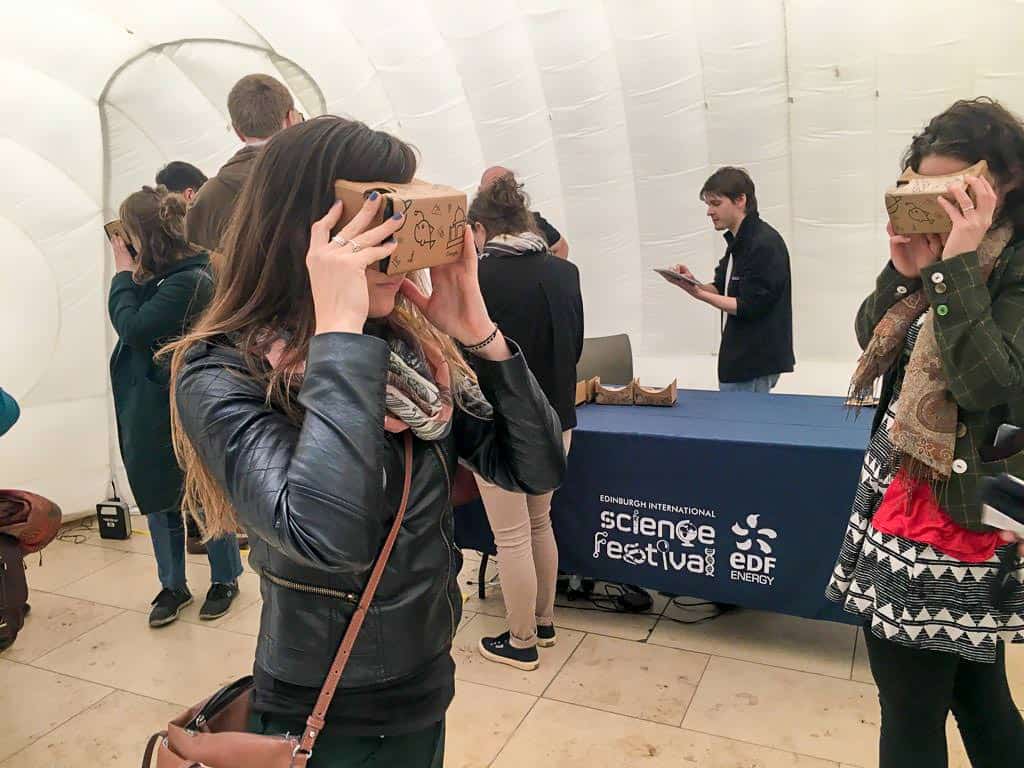 May is Whisky month
May is Whisky month in Scotland, so what better time to come to Edinburgh and have a dram! There's distilleries all over Scotland, but if you're in Edinburgh I recommend a visit to the Scotch Whisky Experience. I took their Masterclass last year and learnt so much about whisky, and how to identify what I actually like. If you think you don't like it, maybe you just haven't found the right one yet!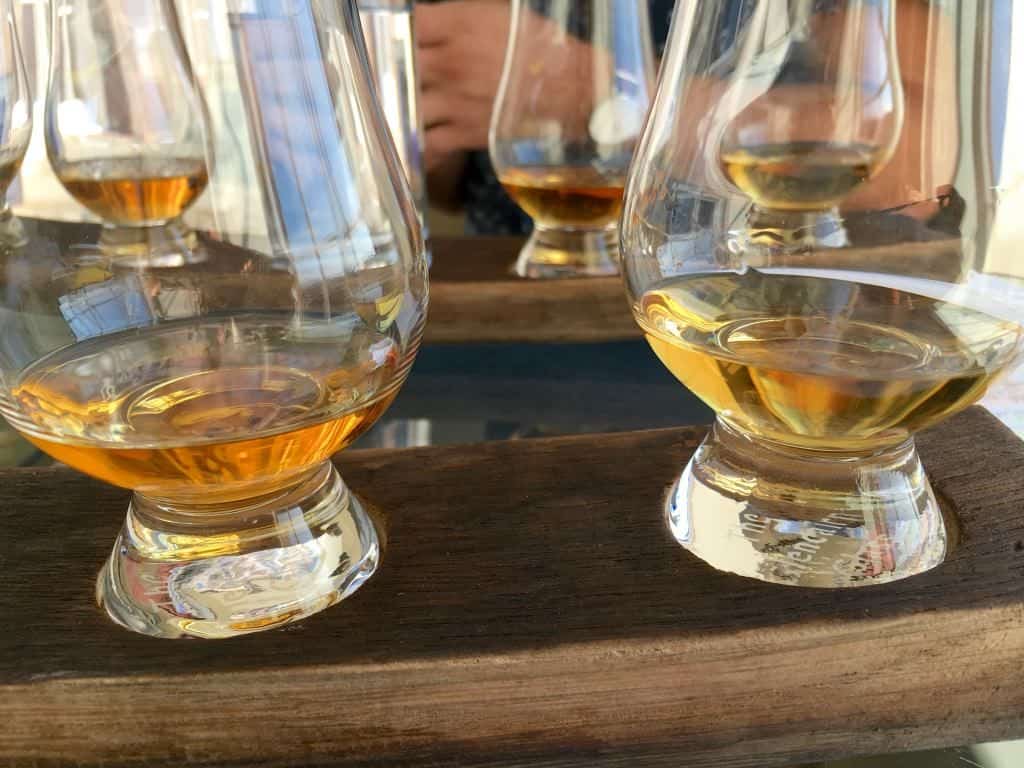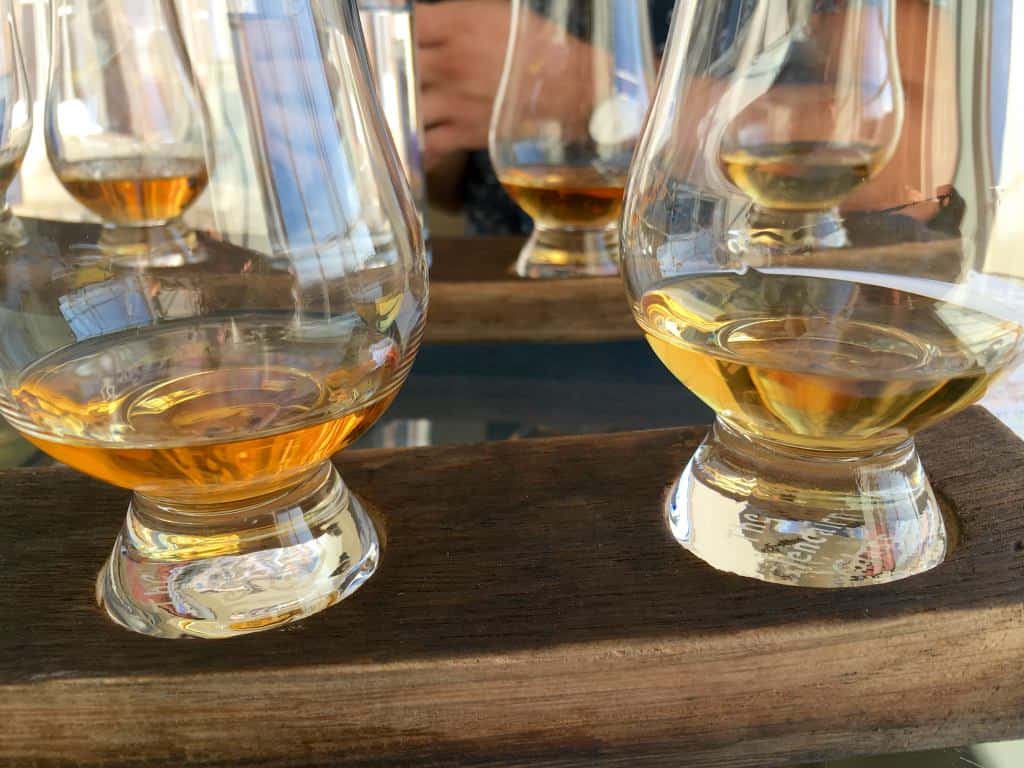 Visit the Royal Botanic Gardens for spring blooms
The Royal Botanic Gardens in Edinburgh are out of the city centre, so sometimes visitors don't venture there for a visit, but if you want to get out and see something different then spring is a beautiful time to visit. There are new blooms everywhere, and it's a great place to take a picnic to explore with children.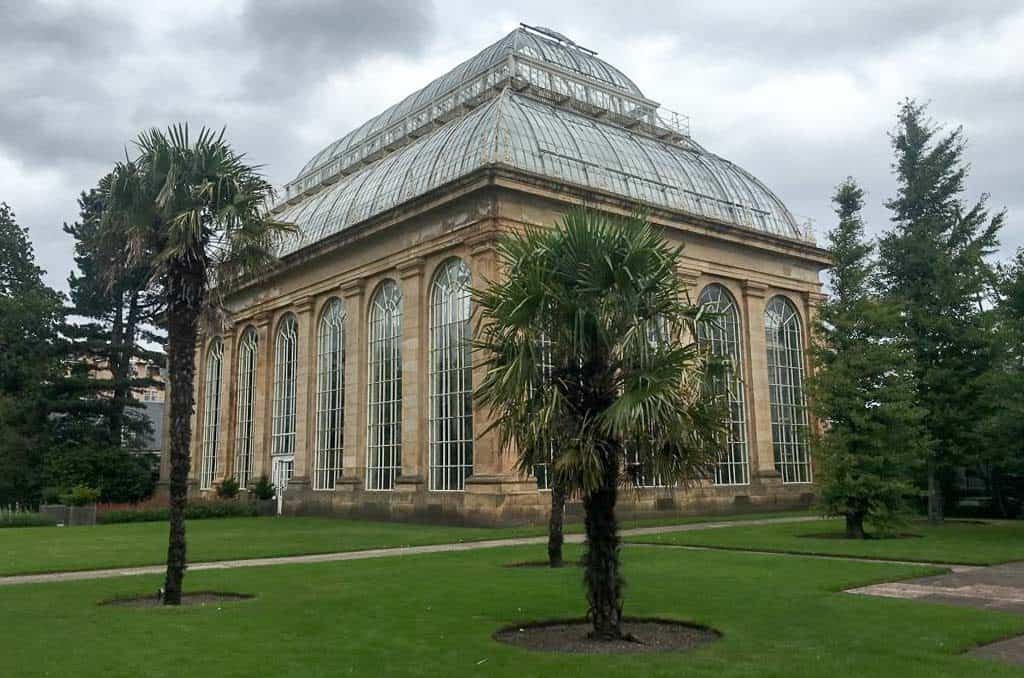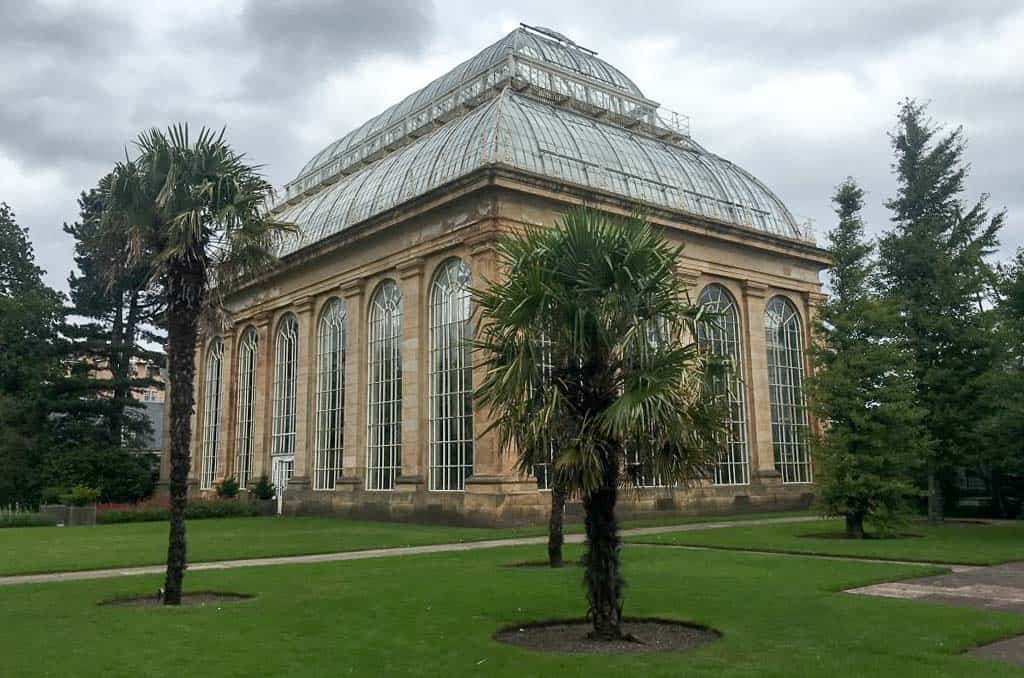 Enjoy the Beltane Fire Festival
Beltane was a celebration to herald the return of the summer, and at the Beltane Fire Festival in Edinburgh you can witness and join in celebration that stretch back to the Iron Age. The Edinburgh festival is the largest in the world of this kind, and involves everything from drums to fire shows. 2017 is the 30th year of the festival!
Walk along the Water of Leith and Dean Village
The Water of Leith passes through or nearby so many of Edinburgh's great attractions, including Dean Village. Once a hidden gem of Edinburgh but getting more and more popular, this little village is like stepping back in time to when Edinburgh had small villages all along it's outskirts. But don't just visit Dean Village not explore any of the rest of the Water of Leith. You can walk along to Stockbridge to check out the great cafes and boutique shops there, or even go as far as Leith and the Shore, which has an amazing array of restaurants and eateries that tourists often miss as they stick to the centre of town.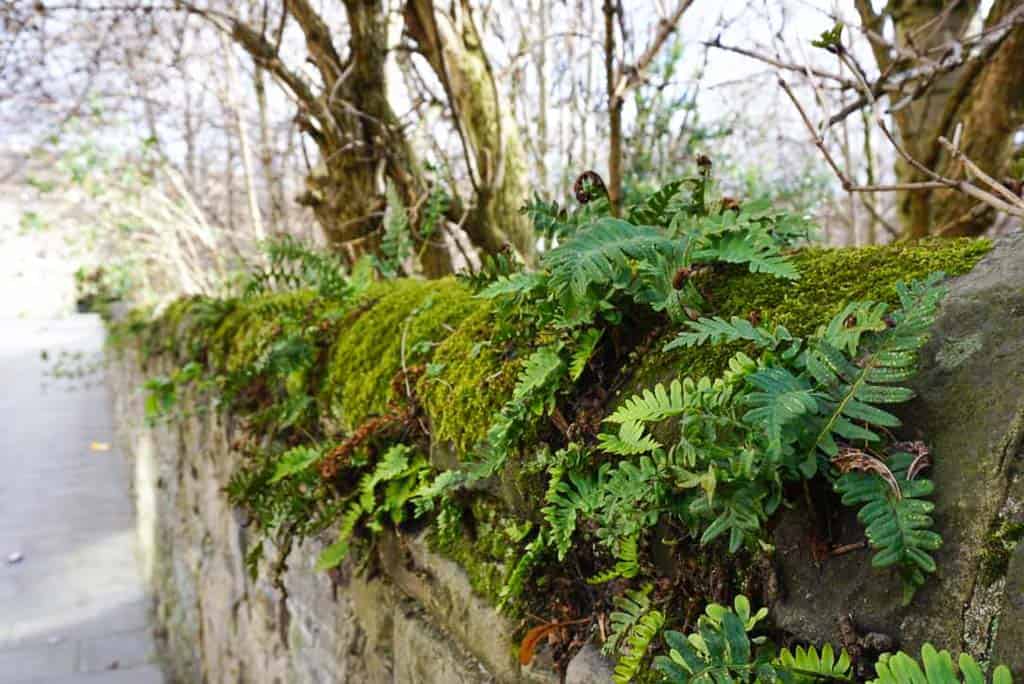 New spring menus and delicious food on offer
If you're wondering what foods to try in Scotland then you're most likely going to come across haggis, neeps and tatties, and Scottish breakfast. But Scotland is more than just the those options, and while they're worth trying there's so much more on offer around Edinburgh. In spring restaurants often change their menus to lighter fare and use delicious seasonal options.
I don't often think of Edinburgh as a seafood destination, despite it's proximity to the ocean, but a recent visit to Ondine Restaurant definitely changed my thinking on that one! They offer great seafood options, paired with some of the best wines I've tried (including in Spain!) and I would eat their dessert every week if I could. Check out the Roast North Sea Cod below and the Lemon Meringue Mille Feuille dessert. You can find them in the centre of the old town on George IV Bridge so it's the perfect pit stop in between exploring the city.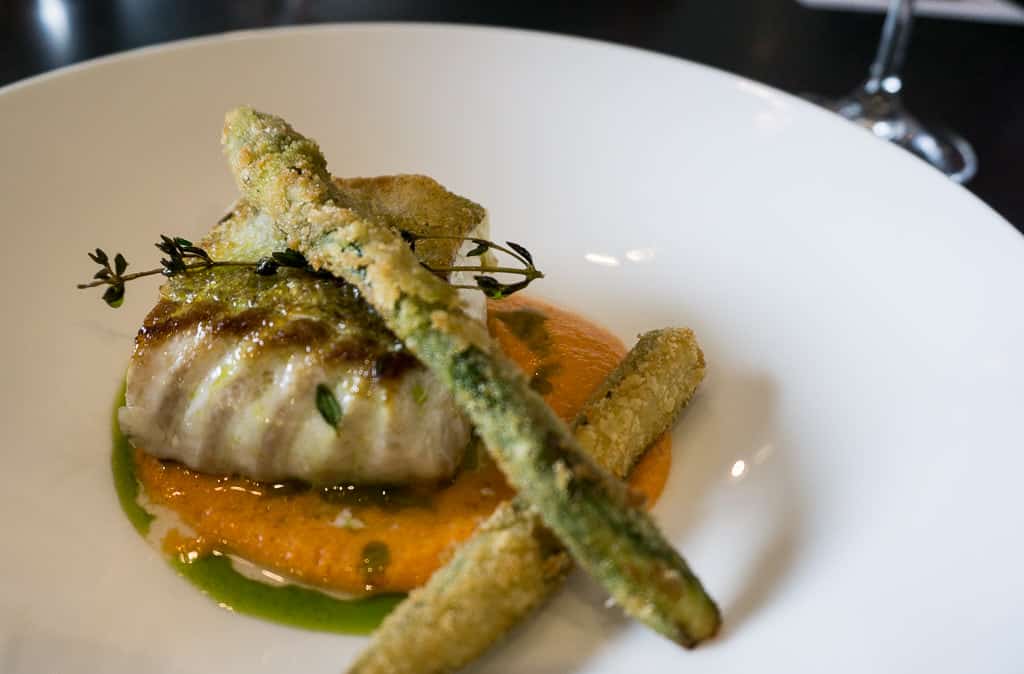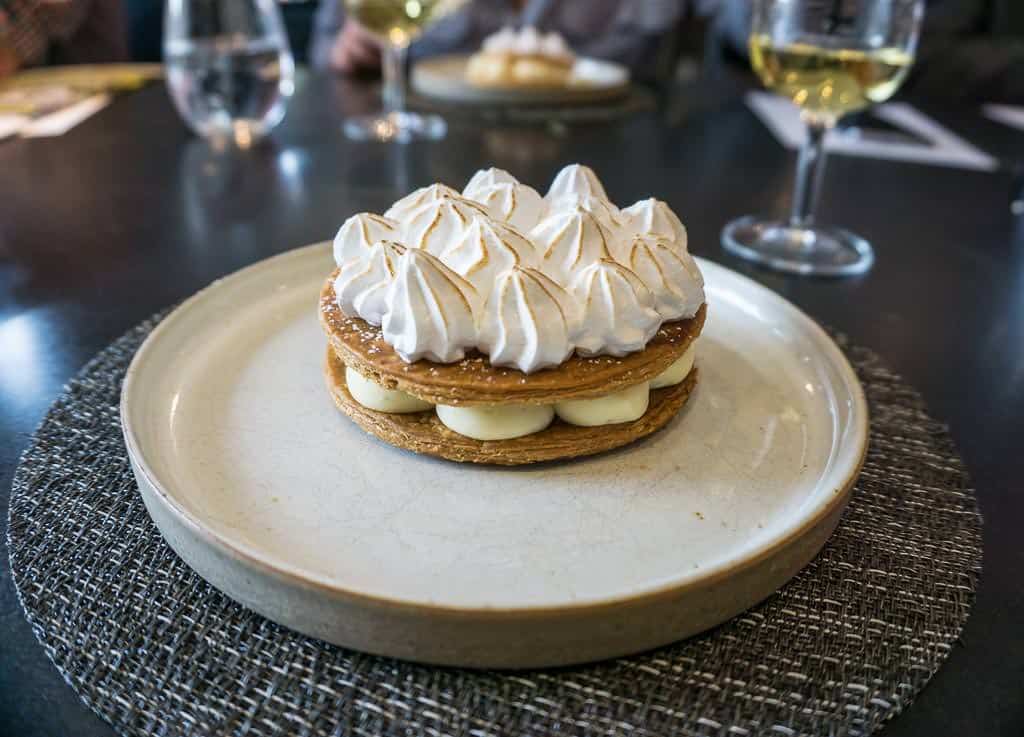 What to pack for spring in Edinburgh
Spring in Edinburgh may mean warmer weather and less chance of rain, but it's still Scotland after all so you never know what might happen. If you're wondering how to pack for Edinburgh in spring then it's all about the layers! I've (mostly) shunned my winter coat and moved on to my summer one. Yes, summer coats exist in Scotland! Now is the time for a more lightweight trench coat, and I'd still recommend an infinity scarf incase the wind gets up (they're my favourite!).
If you're wondering when the best time to visit Edinburgh is, then spring is more than worth a look!
This post contains some affiliate links and sponsored content at no cost to you, as always all opinions are my own! 
If you liked it, pin it!