The next instalment in the Expat Interview Series! I've reached out to expats in different countries to hear why people might choose to move abroad, and how they do it. If you want to know more about moving to a particular country this is the place. If you're interested in taking part, or want to see a certain place featured let me know!
I teach English in Spain, and I'm always interested in the stories of other Expats who have ended up teaching English as a way to travel the world. When I was first interested in teaching english I thought I would do it in Asia, a popular expat teaching English destination. Circumstances meant I found a way to teach English in Europe instead. So when Izzy from The Next Somewhere offered to share her story of teaching English in Korea and Vietnam, comparing the differences between the two, I couldn't say no! Check out the great guide to teaching English in Vietnam or South Korea below!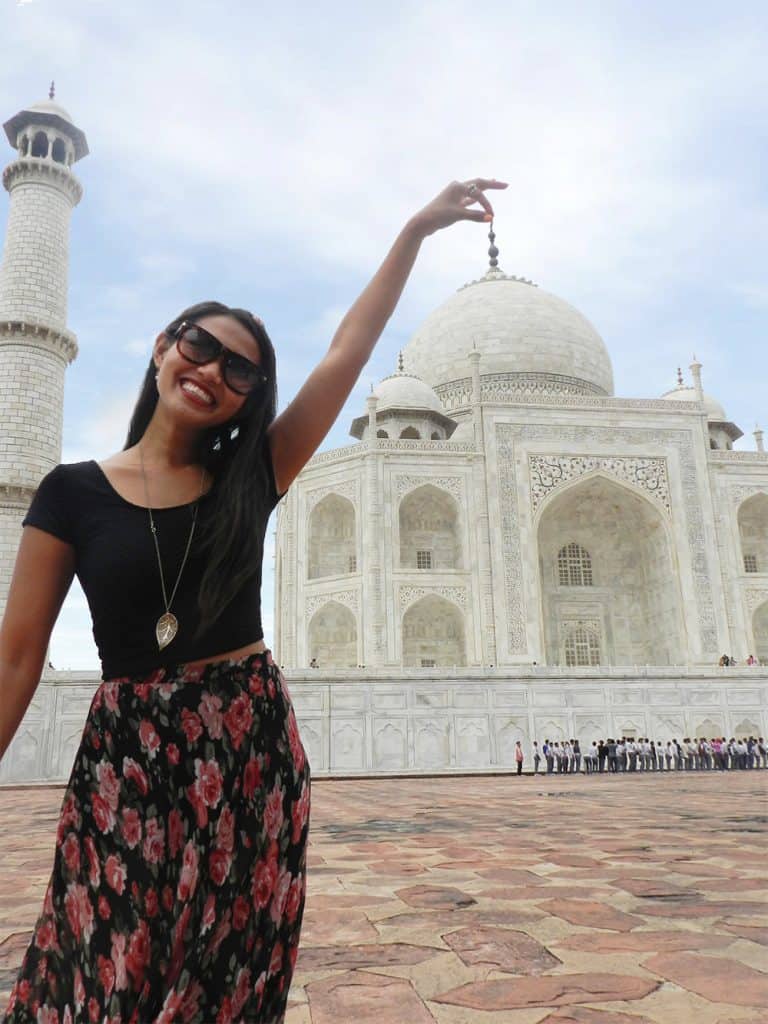 What made you decide to move to Korea and Vietnam?
I was brought up in a household where travel is treated with utmost importance. I knew that I wanted to choose a career path that would allow me to travel responsibly. Teaching English overseas was the best route for me, especially since I come from a long line of ESL teachers on both my parents' sides. I really am passionate about education and cross-cultural experiences and felt like being an ESL teacher would be a good fit for me. Personally, I love Asia for its culture and food and I knew that's where I wanted to end up. I was drawn to Korea for the overly generous benefits bundle and then to Vietnam for its relaxed teaching environment.
Tell me about the cost of living in your expat homes
South Korea
Housing: Free (per contract)
Transportation: Metered taxis start at 2,400-3,600 KRW depending time and location; Bus/Subway rides are 1,250 KRW one-way
Meals: Korean meals start at about 6,000 KRW; Eating at about 15,000 KRW per dish (tend to get pricier if you are eating at a western-food joint)
Amenities: Water and electricity < 20,000 KRW per month. Gas is fairly cheap but spikes up during winter season because of heating. Wifi is around 25,000-35,000 KRW per month
Phone bills: Monthly phone bill under 2 year contract is 55,000 KRW per month
Beer: Domestic: 3000 KRW Import: 5000 KRW (at a convenience store)
Weekly Groceries: 50,000-80,000 KRW (subjective prices depending on eating habits)
Ho Chi Minh, Vietnam
Housing: $200-$800 monthly rent depending on which district you live in
Transportation: Metered taxis start at 12,000 VND; Uber is even cheaper and more reliable – A GrabBike ride is around 6,000 VND per km
Meals: Vietnamese meals average 40,000 VND (street food is even cheaper); Restaurants average about 100,000 VND per meal
Amenities: Water and wifi is usually included in serviced apartments. Electricity runs about 600,000 VND per month and that's only if your A/C is cranked up all the time.
Phone bills: Pre-paid plans starting at 30,000 VND for 200 MB or 210,000 VND for one month's worth of service
Beer: Domestic: 15,000 VND Import: 30,000 VND (at a convenience store)
Weekly Groceries: 200,000-6000 VND (subjective prices depending on eating habits)
How did you find the job seeking process?
I have made my living off of teaching English as an expat. Finding a teaching job in Korea tends to be much easier given how established the TEFL industry is in the nation. There are many jobs available and competition varies depending on what sector of teaching you want to go in, either public school or private academies.
You usually have to arrange a teaching job prior to arriving in Korea and you can only teach in the country if you are from one of the following countries: The USA, the UK, Canada, Australia, New Zealand, Ireland, South Africa and on occasion, Scotland. On the other hand, Vietnam has a surging teaching market but the number of jobs in Ho Chi Minh are sparse compared to Hanoi and rural areas. Teaching English is not restricted to a handful of ethnicities (unlike Korea) although from first-hand experience, I found out its much more difficult for people of Asian descent (like myself) to score a job.
Do you need a visa to live in Korea/Vietnam?
In Korea, long-term living (esp. teaching for a year) requires a visa. I had an E-2 Visa sponsored by my workplace. But for most Westerners, tourist visas are free upon arrival and can last for up to 6 months. Just research your country's specifications.
In Vietnam, it's a completely different story. The visa rules are stringent and you have to apply in advance to even procure a tourist visa. If you plan to live in Vietnam for a good amount of time, the first thing you should research is how to get a long-term visa. Thankfully again, I found a job that handled the obtainment of my work visa.
What's the social scene like? How easy is it to make friends?
In Korea, there's a huge party culture! In all my travels, I've never encountered anything like it before! Koreans engage in a weekly rite of socializing called "Bul Geum" *translates as 'Fire Fridays' where everyone parties like the world is about to end once the work week is "officially" over. There are also a lot of expats who are in the same line of work so it's easy to make friends that you can relate to.
In Vietnam, I find breaching the social scene is a bit more difficult since the expat community is much bigger. But since I've arrived to Ho Chi Minh, everyone has been very welcoming. The expats here come formal all walks of life and professions. Saigon has tons of networking events to meet people.
What's the best thing about living in Korea/Vietnam?
The best thing about living in Korea was how easy it was to save money. I came out of the country with a sizeable amount of cash since things like rent and food were taken care of by my employer. I also loved how many things there were to do. It was easy to discover something new about Korea.
In Vietnam, I'm in love with the food! The food here is cheap and I can easily feed myself for under $5 a day and I'm not starving by the end of the day. Generally, the cost of living in Vietnam is extremely low.
What's the hardest thing about living in Korea/Vietnam?
The hardest thing about living in Korea for me was the day-to-day hedonism. I just felt like I was squandering my money and time giving into the culture's obsession with appearances and indulgences.
In Vietnam, the hardest part has been the lack of structure. Arriving in a country where nothing is set-up for you and you're basing your success on sheer luck is really taxing on the mind.
If we had just one day in Korea/Vietnam what should we not miss?
You need more than a day in Korea to experience all it has to offer! Luckily, Seoul is a great starting point to get a glimpse of the Korean way of life. Visit the Gyeonbokgung Palace for some history. Then make your way to the neighborhood of Insadong for culture and traditional food. Go shopping at Myeongdong and end your night partying in Hongdae or Gangnam. Food, shopping, and partying! That's Korea in a nutshell!
In Vietnam, Halong Bay is an absolute must! Make sure you invest in a quality cruise (esp. if you only have a day) and go during the warmest season since it'll be chilly and cloudy otherwise.
If you could give one piece of advice to people looking to live Korea/Vietnam what would it be?
A word of advice regarding both destinations: be open-minded! If you are choosing the expat route, understand that you are a guest in your host culture so try your best to learn about the culture beforehand and don't compare it to your own culture. Comparison is the root of all heartache. If you welcome every experience with positivity, you will easily enjoy your tenure overseas!
As an avid collector of first-time experiences, Izzy Pulido lives for good times and good people. Her curiosity has taken her all over the world, from fairytale Balkan villages to the misty jungles of the Peruvian rainforest. With forty-five countries under her belt, life is proving to be quite the adventure indeed. She is currently trying out the expat life in Ho Chi Minh City as an ESL Teacher. You can follow her adventures on The Next Somewhere.