Spain is, without a doubt, one of my favourite countries, no less because I spent a year living there!
I think Spanish food is highly underrated, so I'm happy to share some of my favourite fun facts about Spanish food in the hope it encourages more people to make the effort to try Spanish food when they visit or cook it at home. Or maybe, just learn something new about it!
1. Spain is famous for its tapas
Tapas are a fun and delicious way to try different flavours in Spain. These small plates of food can range from simple dishes like patatas bravas (potatoes with a spicy sauce) to more elaborate options like croquetas (small, fried balls of filling) or albóndigas (meatballs).
I had tapas almost every day I lived in Spain. It became the way I ate, rather than having a full meal!
In places like Almeria, you generally get tapas free with a drink, and you can always buy extras from the menu.
In Granada or Seville, you can also get free tapas, but they're generally more basic, and more elaborate tapas are at a small cost.
Tapas are more of a southern Spanish thing, although they can sometimes be found in other areas too, or called slightly different names.
Apparently, the name comes from the word "cover", as they were originally served on a small plate to cover the drinks of customers and stop any dust or flies etc getting in.
2. Paella is one of the most well-known foods from Spain
Paella is a mouthwatering rice dish that's the pride of Valencia.
It's traditionally made with saffron, a spice that gives the dish its signature yellow colour and can include seafood, chicken, or rabbit. Did you know that there are even paella cooking competitions held in Spain?
Paella is one of those things that can be done really well or kind of just averagely. The best Paella is cooked fresh in a large flat pan and then served to you right at your table.
The socarrat is the crispy bit of rice on the bottom and sides of the pan and the bit to fight over!
3. Jamón Ibérico is one of the most famous hams in the world
Jamón ibérico is not your average ham – it's a gourmet delicacy.
Made from free-range Iberian pigs that are fed a diet of acorns, the meat is cured for up to three years to achieve its unique flavour and texture. It's so prized that there are even stores in Spain that exclusively sell this type of ham!
When you go to a larger Spanish grocery store, there's literally an aisle of hams on the bone hanging. The Iberico is the best!
4. Tortilla is like an omelette, not a wrap
Tortilla española is a simple yet delicious dish that's perfect for breakfast or lunch, or whenever, because it's so good!
It's made from potatoes, onions, and eggs and is cooked until the outside is crispy and the inside is fluffy. The best part? It's incredibly versatile, so you can add your favourite ingredients like chorizo or peppers.
You'll find it often served as a tapa on its own and also on a slice of toasted bread.
5. Churros are a breakfast food in Spain
Churros are a beloved snack in Spain that are perfect for any time of day, even breakfast, which may be confusing for foreigners who see them as a sweet treat.
They're long, thin strips of dough that are fried until crispy and often dusted with sugar. They can be dipped in coffee or a thick hot chocolate and are best freshly fried.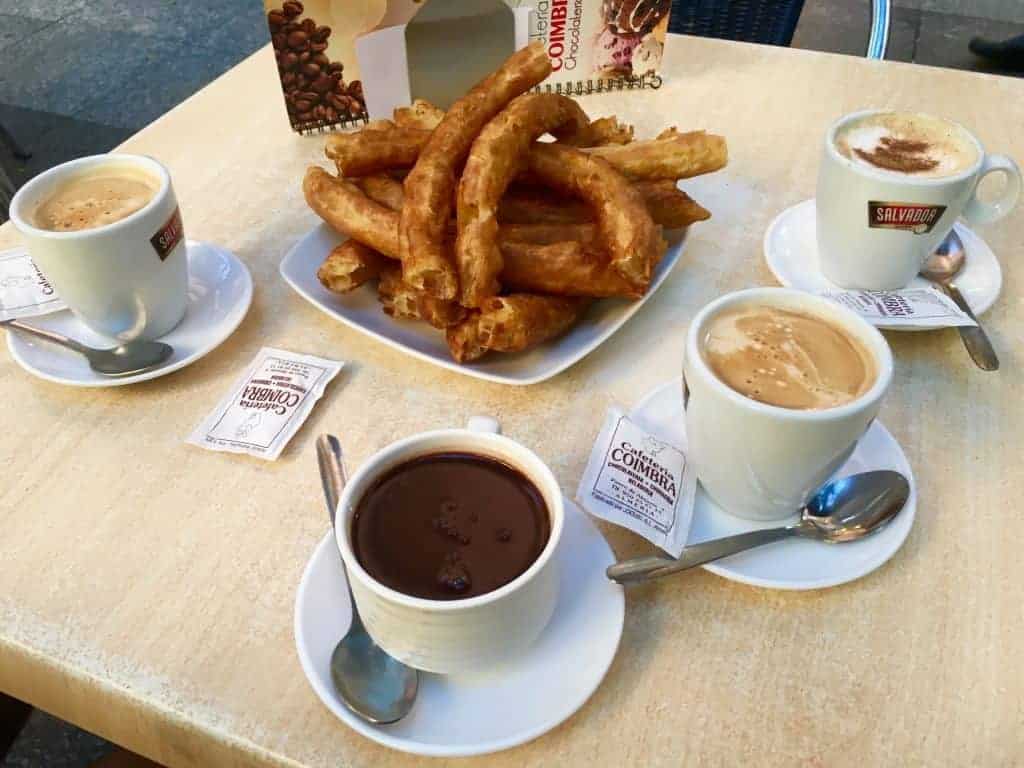 6. Soup can be served cold
Gazpacho is a refreshing and healthy cold soup that's perfect for summertime.
It's made from fresh tomatoes, peppers, cucumbers, onions, and garlic and is served chilled. Plus, it's a great way to get your daily dose of veggies!
Salmorejo is a similar Andalusian cold soup that only includes tomato and garlic. It is sometimes served with mini breadsticks for dipping!
7. There are over 70 wine regions in Spain
Spanish wine is a must-try for any wine lover. With over 70 different wine regions, there's something for everyone.
Rioja is perhaps the most famous, known for its bold reds, while Rías Baixas is renowned for its crisp, refreshing white wines.
8. Spain produces over 40% of the world's olive oil
Spanish olive oil is not just any olive oil – it's some of the best in the world.
Spain produces over 40% of the world's olive oil and is known for its high-quality extra virgin olive oil. It's a staple in Spanish cooking and can be used for everything from salad dressings to frying.
I used to have a favourite breakfast spot literally because I loved their olive oil. So before I left Spain, I went to the town the olive oil came from and bought a HUGE container of it, and my parents drove it back to my house in Scotland.
I still miss that olive oil…
9. Spain follows the Mediterranean diet
Spanish cuisine is based on the Mediterranean diet, which is considered one of the healthiest in the world.
The diet emphasizes fresh fruits and vegetables, whole grains, lean proteins, and healthy fats like olive oil.
So not only is Spanish food delicious, but it's also good for you!
Of course, not everything is, but in general, I found I had a healthier diet when I lived in Spain.
The larger meal is generally had in the middle of the day as well, with smaller plates at night.
10. Seafood is a large part of the Spanish diet
Seafood is a big part of Spanish cuisine, and there are so many delicious dishes to try. From the famous paella to pulpo a la gallega (Galician-style octopus) to mariscada (mixed seafood stew), there's something for everyone.
Plus, with Spain's long coastline, you can be sure the seafood is fresh and flavorful.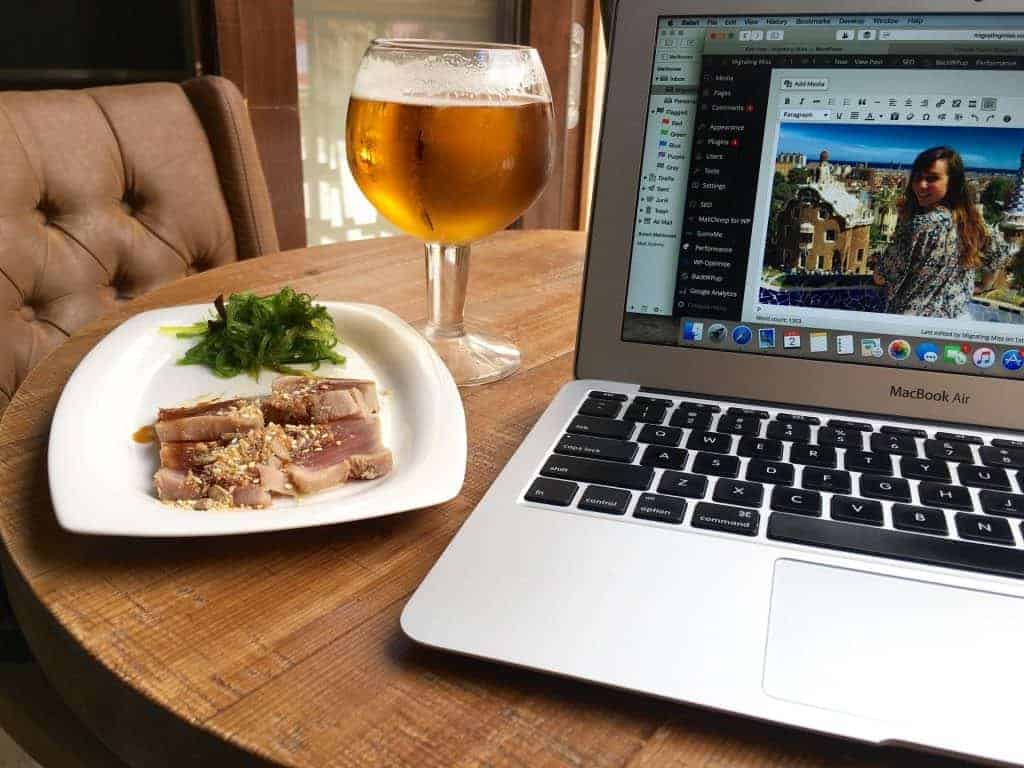 11. Spain produces many types of cheeses
Spanish cheeses are a must-try for any cheese lover. From the tangy blue cheese Cabrales to the nutty Manchego, there's a cheese for every palate.
Pair them with some crusty bread and a glass of wine for a perfect snack.
You'll often find different types of cheese offered as tapas!
12. Spanish cuisine uses some common spices
Spanish cuisine is known for its bold and flavorful spices like saffron, paprika, and cumin.
These spices add depth and complexity to dishes like paella, but also give dishes like chorizo a distinctive smoky flavour.
13. Turrón is a popular holiday dessert
Turrón is a traditional Spanish dessert that's especially popular during the holidays. It's a type of nougat made from honey, sugar, and toasted almonds or other nuts.
There are two types of turrón: hard and soft. The hard version is similar to a crunchy candy, while the soft version is more like a chewy nougat.
It's everywhere at Christmas!
14. Hot chocolate is thick in Spain
Spanish hot chocolate is unlike any hot chocolate you've had before. It's thick, rich, and almost pudding-like in texture.
It's made from melted chocolate and is usually served with churros or other pastries for dipping. It's the perfect indulgence on a cold day.
15. Spanish coffee is for particular times of day
The Spanish love their coffee, and there are many different ways to enjoy it.
Café con leche (coffee with milk) is a popular breakfast drink, while a cortado (espresso with a small amount of milk) is perfect for a mid-morning pick-me-up.
And, of course, no Spanish meal is complete without a shot of espresso or a café solo to finish things off. You need it after the food and drink!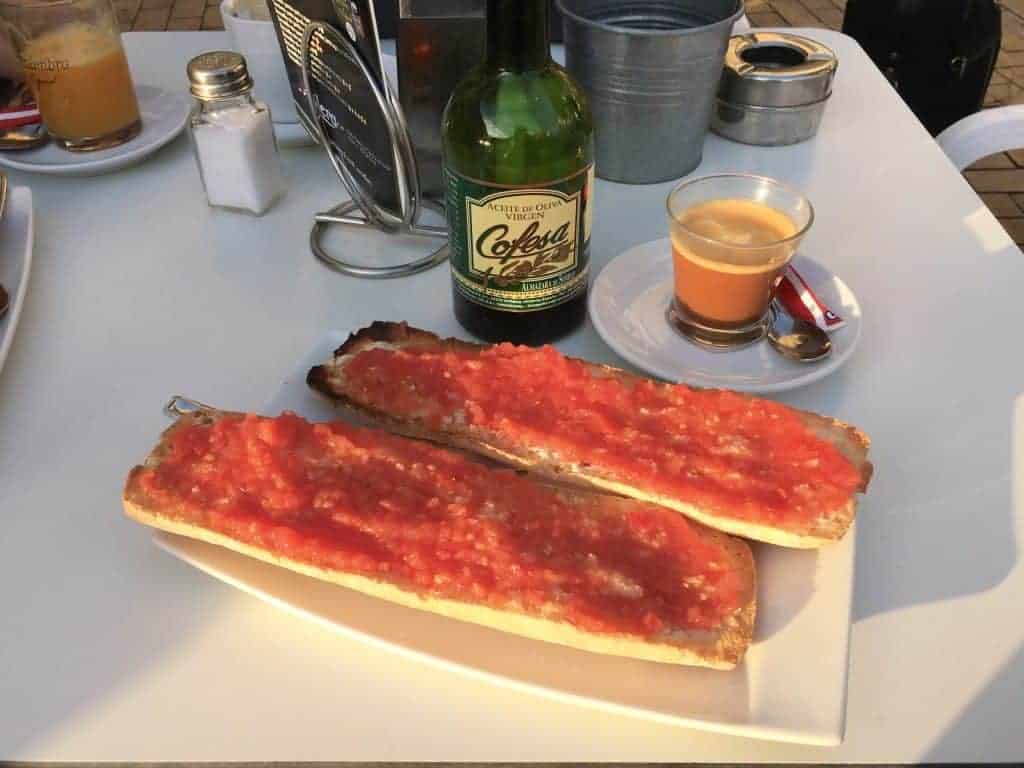 I genuinely miss Spanish food, and will gladly travel back to Spain whenever I can to eat it!
Sonja x