Visitors to Valencia can expect, sunshine, good food, beaches, and plenty of things to do. One day in Valencia might seem like a stretch, given that it's Spain's third largest city. However, if one day is all you have to enjoy this artistic and cultural city, then you'll still be able to fit a lot in!
Valencia is a study in mixing history with modern architecture, and you'll find a blend of both everywhere you look. Medieval towers and churches sit next to contemporary buildings, and in between, you'll find plenty of cafes and restaurants ready to serve you both traditional Valencia fare and other Spanish favourites.
While it's a popular holiday destination, in much part because of its beaches, Valencia is also popular amongst expats because it's a great place to live. Being a main urban centre means there are plenty of amenities on offer, but it is also traditionally Spanish, and easy to get around, even boasting its own subway!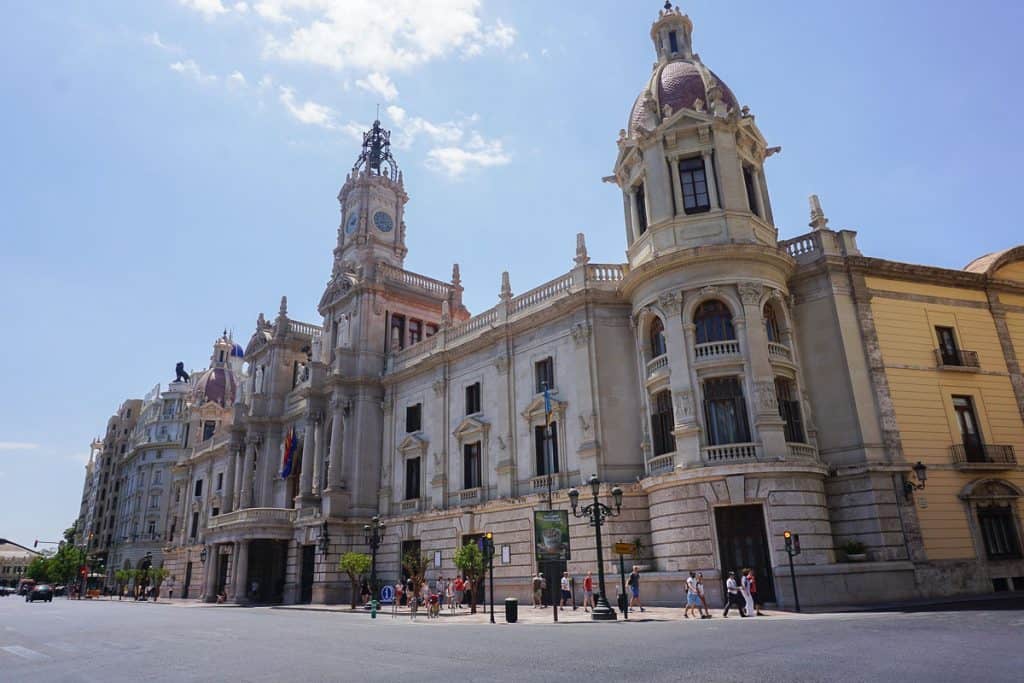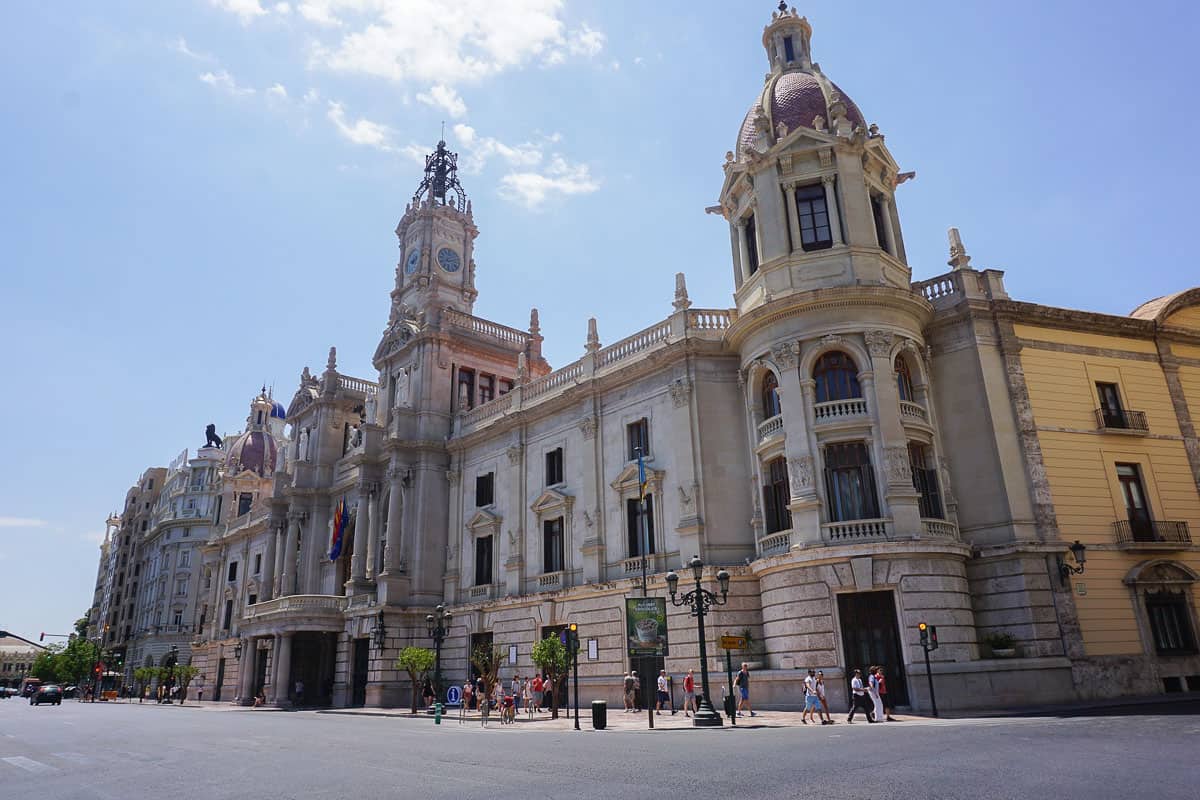 Top things to do and see in Valencia in one day
One day in Valencia means you'll need to decide what it is that you most want to see and do in this coastal Spanish city. Is it enjoy the local food, or see the historic buildings? Many of Valencia's best attractions are best seen while walking since they are in close proximity to each other, so find out what you want to do and then plan a route to see the best of Valencia in one day!
Explore the plazas
Visit Plaza de la Reina, or 'Queen's Square' in English, in the old town, and find a spot in the shade to people watch, or try the Plaza de la Virgen and the Plaza Redonda, with its peculiar circle design. In Plaza Lope de Vega, keep an eye out for the narrowest building in Europe! The streets surrounding the plazas are often filled with restaurants and cafes that will be cheaper than eating in the main square itself.
The Central Market
If you're interested in getting an insight into the daily lives of Valencians, then the Central Market is the place to go. Inside the historical market building, you'll find various sections dedicated to different foodstuffs. Buy something for yourself, or just wander through and watch others. You'll find a lot of cafes and restaurants in the surrounding area for a bite to eat if you're hungry!
Valencia Cathedral
The Valencia Cathedral dates back to the 13th and 14th centuries. If you have time on your one day Valencia tour, climb to the top of the Miguelete bell tower and take in the views of the city. The Cathedral is also said to hold the Holy Grail (it's a little controversial are there are several places that claim it!) so definitely venture inside if you're interested in seeing it!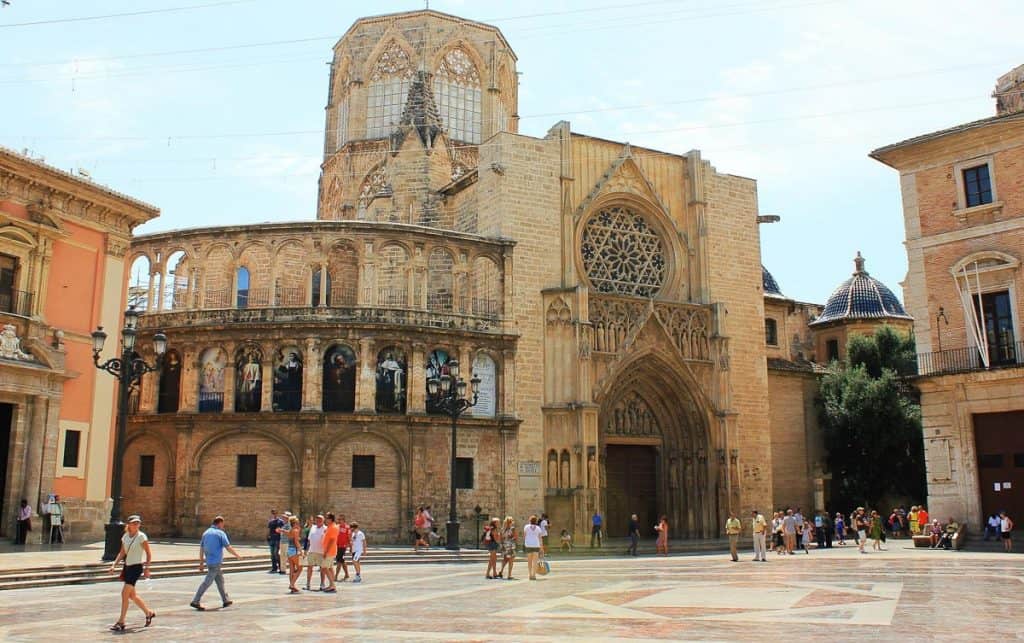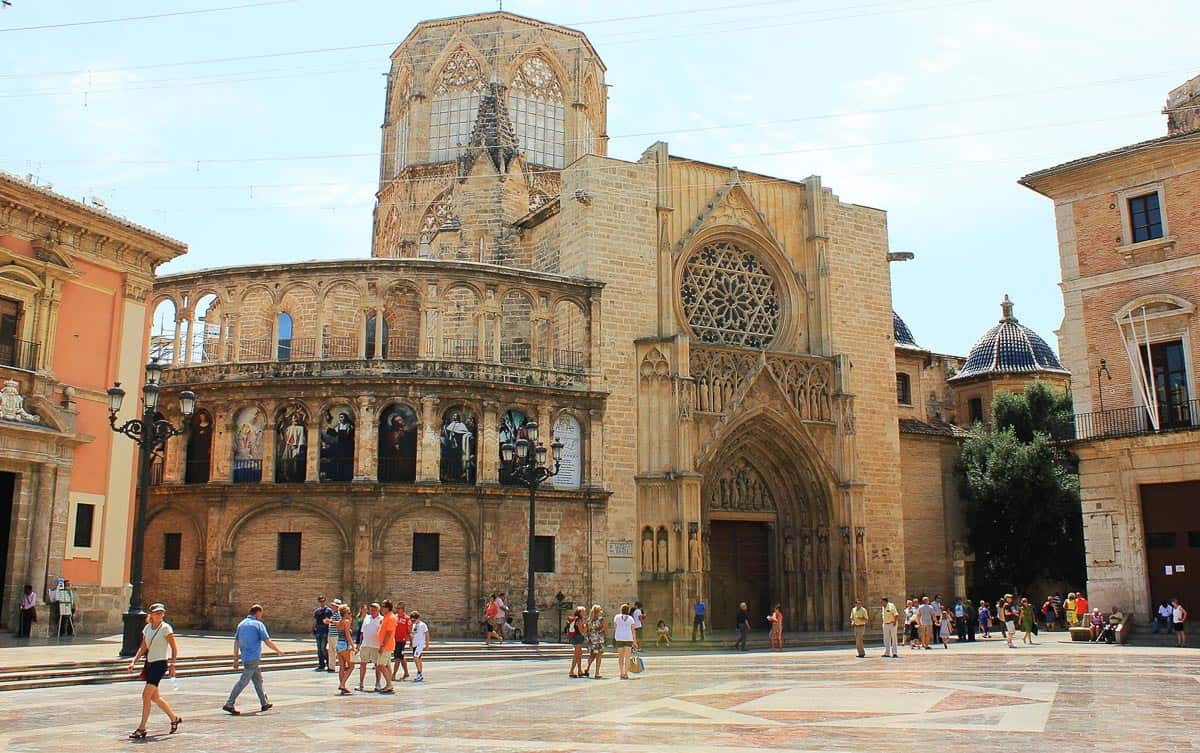 Visit the City of Arts and Sciences
The City of Arts and Sciences is a futuristic set of six buildings located at one end of the Turia Gardens. They were constructed in the 1990s, and are considered a must-see for visitors to Valencia, so add them to your one-day itinerary!
You can visit the L'Hemisferic, build to look like a human eye. contains a 3D projection cinema where you can view a film in your own language. There's also the Prince Philip Science Museum, a botanical collection, an oceanarium, an opera house and theatre, and an exhibition space and sports arena.
Plenty of options for your day in Valencia!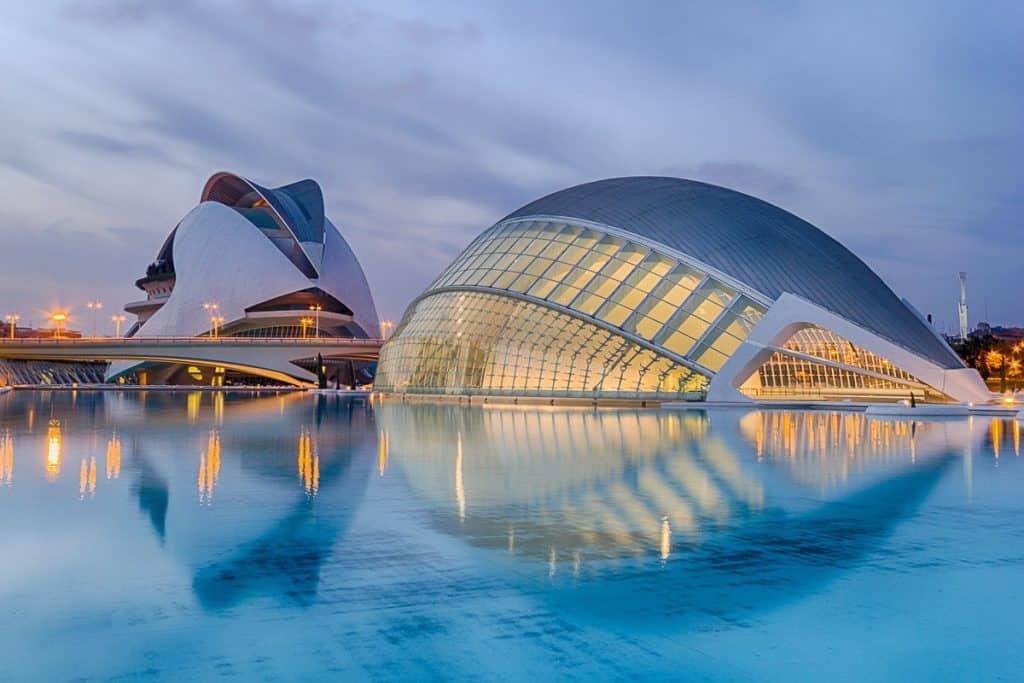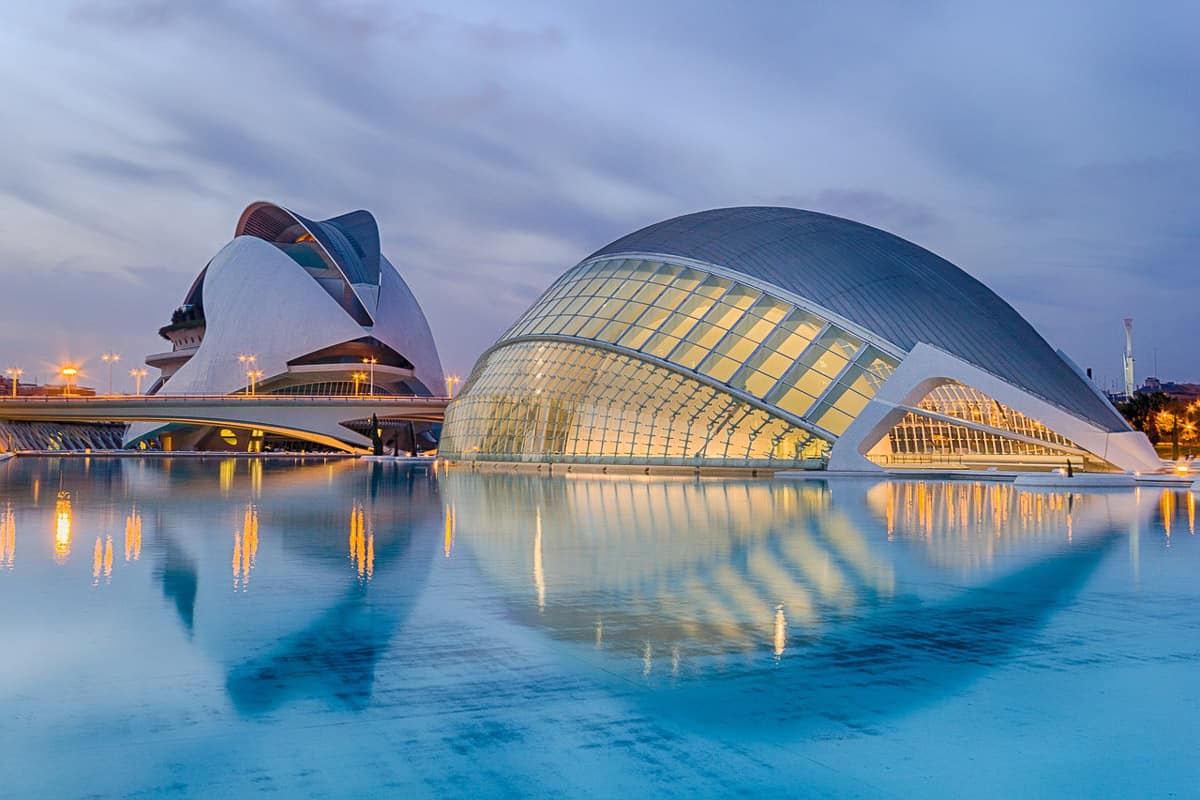 Stroll through the Turia Gardens
The Turia River used to run through Valencia, however, after flooding in the 1950s that caused widespread damage to the city, the river was diverted outside of the city. In its place in the city centre you can now find a spectacular park, one of the biggest in Europe.
Hiring a bike may be the best way to see the park if you only have one day in Valencia, or take a stroll through if you have a little more time up your sleeve. The park is divided into different areas, including sports facilities, the Royal Gardens, and the Botanical Garden. The last two can be found close to the Alameda metro stop if you just want to pop in there!
Have an amazing Paella
Paella originated in Valencia and while it is now found more widely across Spain, it is still considered to be the local specialty. To find the best Paella can be tricky since there are so many restaurants offering the dish. Look for one that is filled with mainly Spaniards, which is usually a good sign! Restaurants closer to the city centre are usually more expensive, so wander a little further in search of the perfect Paella in Valencia if you can.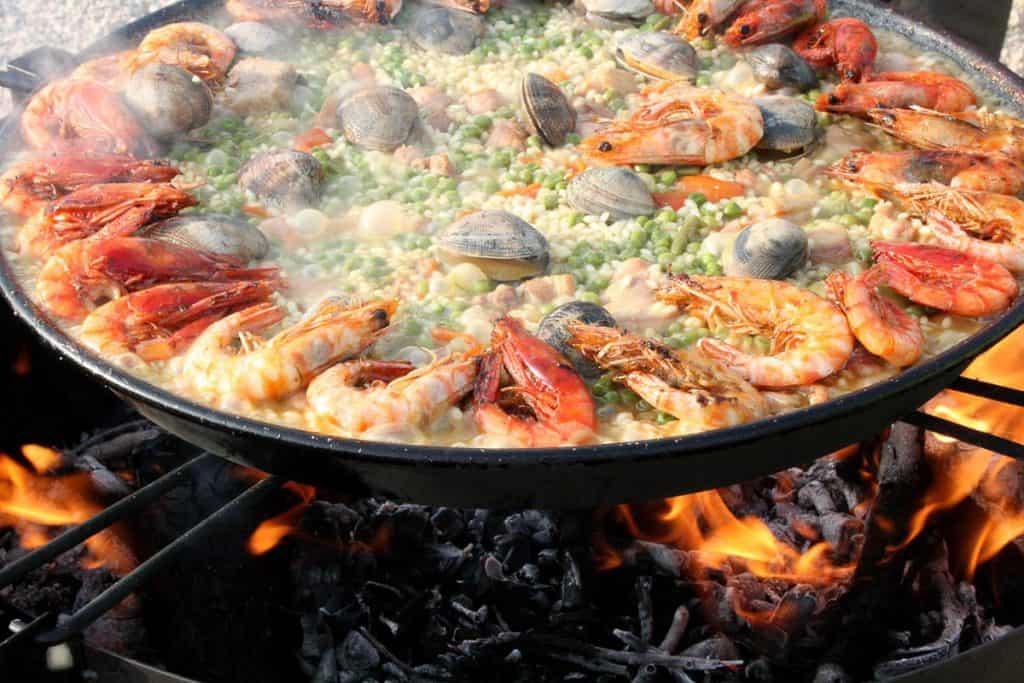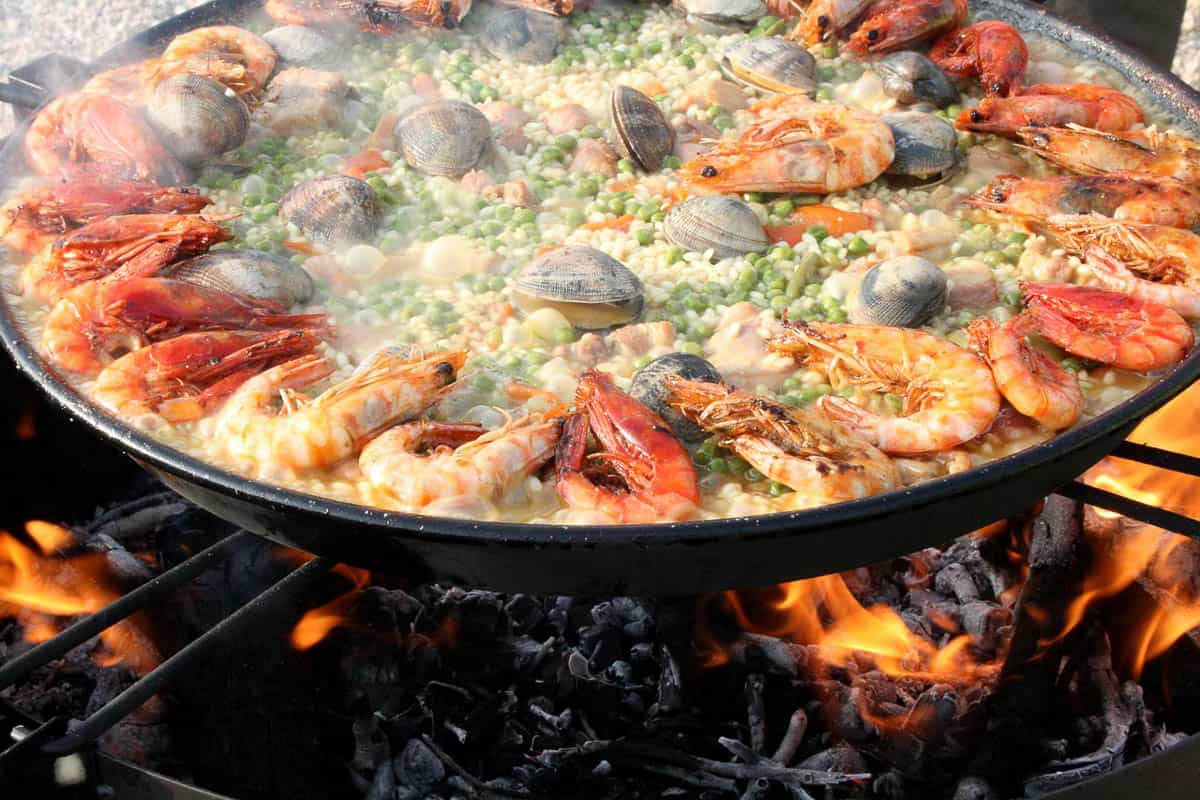 Try a glass of horchata de chufa
Horchata de chufa is a traditional Valencian drink, made from tiger nuts. Served cold, the milky drink is a perfect way to cool down on hot days. It's typically matched with fartons, so take a break in your one day in Valencia to give it a try! The Horchateria Santa Catalina is a popular option if you're in the city centre.
Enjoy the beaches of Valencia
Many people come to Valencia just for the beach, so make sure you at least step foot on one during your day in Valencia! There are plenty of beaches in Valencia to choose from too. Playa de Malvarrosa is the most popular, which begins at the port and is split into different sections, including Playa de las Arenas, Playa Cabanyal, and Patacona.
Malvarrosa has been awarded a blue flag thanks to its cleanliness and facilities. Wander along the promenade and stop for a drink or a bite to eat.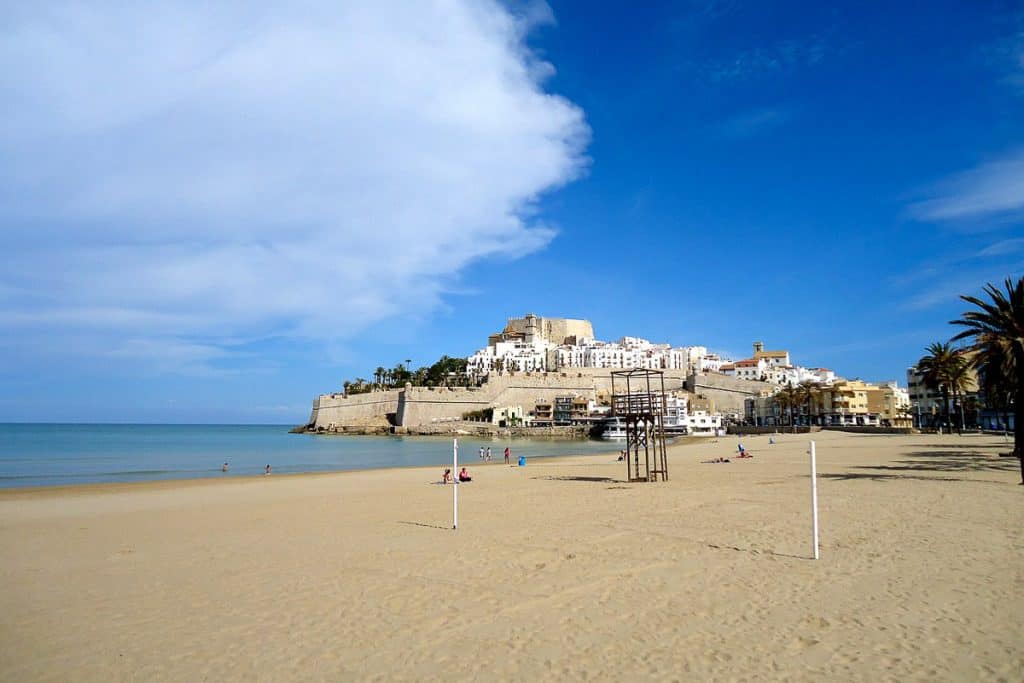 If you only have one day in Valencia, there's still plenty that you can see and do! Start off with a walk around the city, find some Paella for lunch and then spend the afternoon visiting whatever takes your fancy the most, whether it's the City of Arts and Sciences or the beach. Of course, you could spend plenty more time in Valencia than one day, and I'd highly recommend that you do!
If you liked it, pin it!