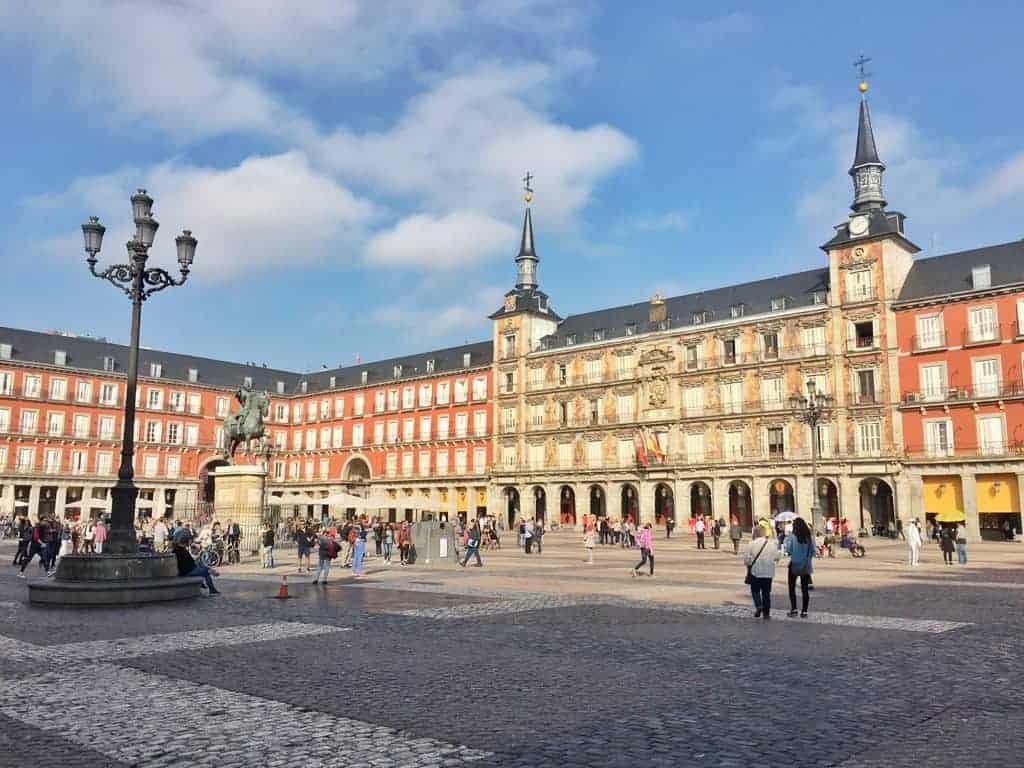 So you're moving to Spain! Madrid, specifically. There's so much to organise and plan, but one of the most important is, how are you going to rent a flat in Madrid? One of the parts of expat life that I find most challenging is figuring out how you're going to find accommodation when you move to a new country, and how you're going to negotiate a rental system that you know nothing about. In my experience, it can be hard to understand how finding long-term rental properties abroad works until you're in the country, and then sometimes you're dealing with a language barrier and trying to find internet that works too… But it doesn't have to be that way!
I spent a year living in Spain and I watched plenty of expats, students, and English Language Teachers search for apartments in Spain, all over the country, during my time there. After talking to them, I decided to put together these tips for finding long-term rentals in Spain, and specifically Madrid, which is one of the most competitive areas for finding both a room to rent and a whole apartment.
I think that Spain is one of the best countries for expats in Europe, and Madrid has to be one of the best cities for expats. There's so much to see there, the weather is great, and the connections to other cities and countries are excellent. It's possible to move there without knowing Spanish and without a job. Having said that, I would still recommend having a job before you go or knowing if you'll be able to find work in your industry, and I would definitely consider learning Spanish!
Many students also go to Madrid to study abroad, and it's a popular choice for English Language Assistants on the Auxiliares de Conversacion program. But how do all these people go about finding apartments to rent in Spain, or finding rooms to rent in Madrid?
Here are my top tips for finding Madrid apartments for rent!
Research the neighbourhood you want to live in
Being an expat in Madrid is an exciting experience, but also, the city is HUGE, with 21 districts and 128 neighbourhoods. But don't let finding a flat in Madrid become an overwhelming task! Before you go, start researching what it's like to live in Madrid as an expat to give you an idea of the areas you might want to look at living in and what sort of apartments are available.
Research the neighbourhoods of Madrid and consider some different scenarios for how you'll get around Madrid. Do you want to live near the centre? Find an apartment in an older neighborhood or somewhere with more modern apartments? Close to your work, or closer to socialising?
Start searching on websites before you go
Finding expat accommodation or a long-term rental abroad doesn't have to wait until you arrive. There are a lot of websites that have apartments or rooms for rent in Madrid that will give you a further idea of what the living costs are in the areas that you're interested in, and what you can averagely expect for your budget.
But how do you know where to actually looking for Madrid apartments for rent online? Nestpick is a website that gathers together apartments and rooms for rent from other trusted websites to bring you all the listings of furnished apartments for long term rent in one place. It's ideal because then you're not searching across a ton of different websites for rentals. You can book temporary accommodation before you go or look for something more long-term. They have a map which will give you an idea of the price range in each area, and you'll then be referred to the listing on the original website, kind of like a Skyscanner for flats.
You don't need to actually secure somewhere long-term before you go, and in fact, it can be a better idea to book temporary accommodation for the first month or so, and line up some apartment viewings for during the time. This will also allow you to more thoroughly check out any neighbourhoods you're thinking of moving to. You can check out the differences between the day and night (some will be much louder than others), and see if you feel comfortable there.
Know what you're looking for in a long-term apartment rental
If you stay in an apartment short term then you're not as worried if it's not EXACTLY what you want, but if you're looking for a long-term rental in Spain then you should definitely make a list of the things you really want in a room or apartment. What is non-negotiable for you? Think about things like heating (Spain in winter can be chilly!), lifts, internal or external rooms, etc. You may consider giving up certain things if the location is great, or you might swap out the location for an amazing apartment, it's all about what's most important to you.
Do you want your own apartment or are you looking to rent a room? If you're renting a room, consider who you'd like to have as flatmates. Living with people can be a great social experience, and it could help you improve your Spanish, but students, workers, locals, and international roommates can all have very different expectations.
Think about the type of people you'd like to live with. Can you handle smoking, inside or outside the apartment? What about having people over or noise on weeknights? You want to have an idea before you go and see any apartments so that you can be prepared with tactful questions.
You're likely looking for a furnished apartment in Madrid rather than unfurnished unless you plan on being an expat in Spain for a long time! Luckily, there are a lot of furnished options around, and especially if you're just looking for a room. However, sometimes the landlord's idea of furnished and yours is a little different, so think about what you really need and realise you might have to bite the bullet and buy some things too.
I did find that, in general, apartments in Spain seem to be on the outdated side. Yes, there are exceptions, but many places for rent will be fairly traditional and may include concrete walls or wooden panelling, older kitchens and bathrooms, and bulky or mismatching furnishings. Don't despair! Think about what's important to you, and add your own touches to the apartment once you move in.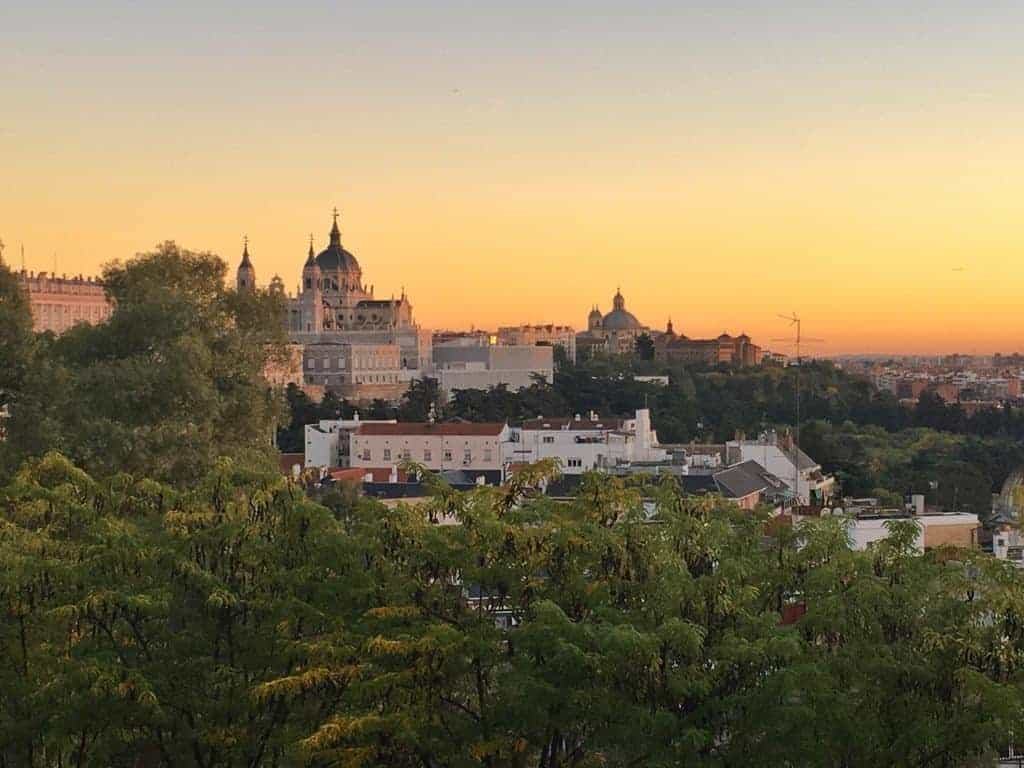 Get a local phone
You can try emailing to rent an apartment in Spain, but you're unlikely to have much luck! WhatsApp is king and emailing listings for rental apartments don't usually have much (or any) success compared to calling or messaging via WhatsApp. If you really don't want to call or can't find someone to help you, then you can send a message through WhatsApp. Note whether the listing was in English or Spanish, and write accordingly, but be aware you might need to switch to Spanish at some point. This is where messaging and Google Translate really comes in handy!
Join Facebook groups for expats in Madrid and Spain
These kinds of groups can be really useful when you have questions and you're not sure where to turn. Ask about certain neighbourhoods, or where the popular places are to live as part of your apartment hunting research. You might also be able to connect with someone who will be willing to help you with communication if you're not confident yourself.
What to expect when you rent a flat in Madrid
You'll usually be expected to pay a deposit up front, as well as the first month of rent. The deposit will typically be equal to one month's rent. The process to rent a room or apartment in Madrid is generally fairly laid back, except when it comes to searching for an apartment. A long-term rental could be listed and rented within a few hours, so you need to move quickly to contact for a viewing (phone is best), be available to view it, and then make a decision.
When you have found somewhere and made an agreement, however, it does get much calmer! Dependent on the landlord or agency you'll typically need to show your passport and pay the deposit and rent agreed. By going through an agency you might find yourself paying an extra fee. Sometime's it's unavoidable if the apartment is listed by the agency and you really want it, but if you really don't want to be in that situation then avoid looking at apartments let by agencies so you don't fall in love with them!
Often there is some kind of contract, although not always if it's a private landlord, but you could ask for one. My first apartment in Spain I didn't need to show any references or officially apply for it, but I did sign a six-month contract through an agency.
Make sure you check what utilities you're expected to pay on top of the rent for the room or apartment, and whether you'll need to sign up to any companies yourself or just pay the landlord. It can go either way.
Be aware that late August and September, and even into October, are likely to be very competitive because it's the time when people look for student accommodation in Madrid, or English Language Assistants arrive and look for accommodation too. If you do go at that time and you're looking for a long-term rental, you will have to be quick and may have to offer extra incentives like signing a longer lease etc.
Keep an open mind about finding accommodation in Madrid. You're in a new country and dealing with a different style of housing and a different rental system. You might look at some stunning places and some less than inhabitable dumps. Stick to your list of non-negotiables!
Useful Spanish words for finding rooms or apartments in Madrid
anuncios – listings
alquilar – to rent
piso – apartment
habitaciones – rooms
dormitorios – bedrooms
planta – floor
barrio – neighborhood
salon – living room
cocina – kitchen
gastos – costs
gastos incluidos – included costs
mascotas – pets
calefacción – heating
alquiler – rent
fianza – security deposit
ascensor – elevator
amueblada – furnished
disponible – available
compañero de piso – roommate
inmobilaria – rental company, real estate agent
honorarios – fees an estate agent may charge
Don't let the process of finding a flat to rent in Madrid get you down about moving to Spain! Moving abroad is an exciting time that comes with the ups and downs of the expat experience. Just remember to do your research, set your expectations, and realise things may work a little differently in Spain!
Happy hunting!
Sonja x
If you liked it, pin it!