The following Rome in 2 days itinerary is a guest post by Hannah Henderson, a travel blogger at HH Lifestyle Travel and itinerary planner based in Edinburgh, Scotland & the Vienne, France. An avid foodie and photographer, Hannah's travels usually involve large doses of art, culture, and people-watching from cafés.
Rome is delicious. And I don't just mean the food. From the rich history to the exuberant language and the warmth of the people – Rome is delicious. The juxtaposition between the ancient ruins and the modern city is something to behold. Around every corner is architecture to be in awe of, monuments to gaze at, and restaurants to dine in. Rome is a feast for the eyes, as much as it is a feast for the belly. Rome can be crowded and overwhelming, especially in the heat, but take your time and enjoy the laid-back foodie culture – Rome will capture your heart.
What to do in Rome in 2 days
Rome in two days is a challenge, but it's doable if all you have to spare is 2 days in your Italian itinerary. It's one of the most historical cities in the world, and one we hear about so much, that when you first visit Rome it can be hard to take in that you're even there! I'd recommend at least four days to really see Rome, but here's a plan for 2 days in Rome to get you started at the very least!
Day one itinerary
Take a wander
In between Campo de' Fiori and the Colosseum, there are so many incredible architectural wonders and even archaeological digs happening right in the city. Stop by Chiese St Angelo In Pescheria, which is an open archaeological dig in progress. And don't forget to stop at the Monumento a Vittorio Emanuele II, also known as Altare Della Patria – this relatively modern monument from 1925 exudes opulence. For a small fee, you can gain access to the roof for fantastic views.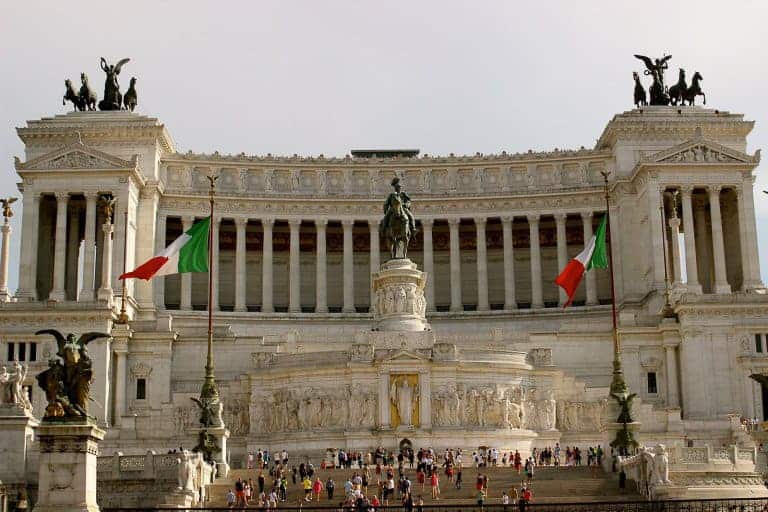 Colosseum & Imperial Forum
You can't spend 2 days in Rome and not visit this incredible piece of history. I would set aside half a day for visiting these 2 sites. A tip, if you go to the gate at the top of the Roman Forum, there are usually no queues, and you can purchase a ticket valid for both the Forum and the Colosseum. You could easily spend days here (I spent half a day just staring at the Colosseum!), but it is do-able in part of a day. Nearby is also the Foro di Traiano (Trajan's Forum) dating back to 112AD, which is free to walk around.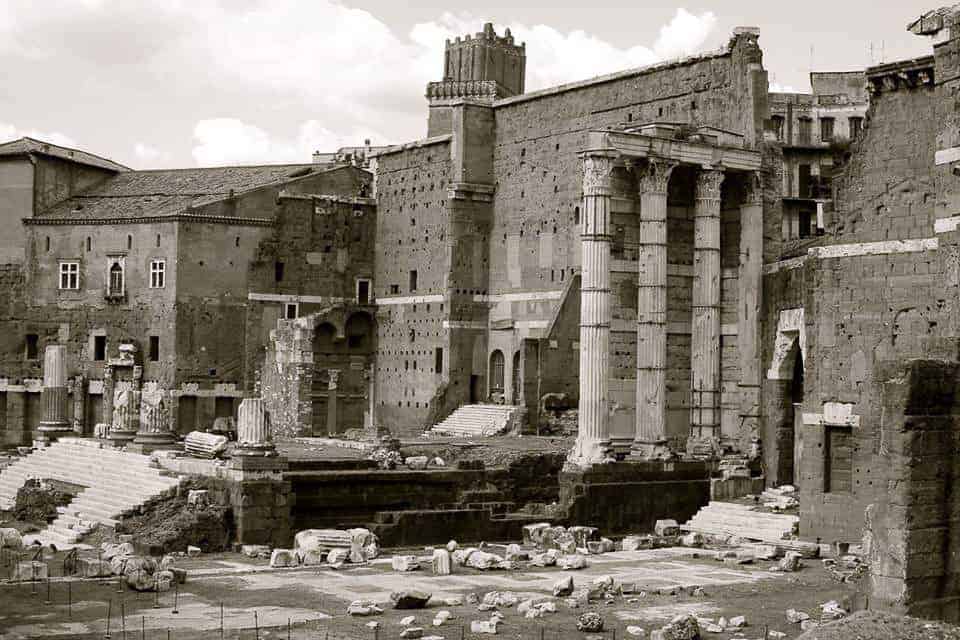 There is also a special tour of the Colosseum where you get to go down to what would have been the underground level, go out on a platform on the main level and go to the top level. This must be booked in advance but then you'll have time to visit which will help with planning your two days in Rome.
After a busy day of exploring the ruins, retire to Trastevere, one of the most romantic places in Rome, for dinner. Enjoy the hustle and bustle of the Jewish Quarter, and partake in some classic Roman pasta dishes, such as Carbonara or Cacio e Pepe.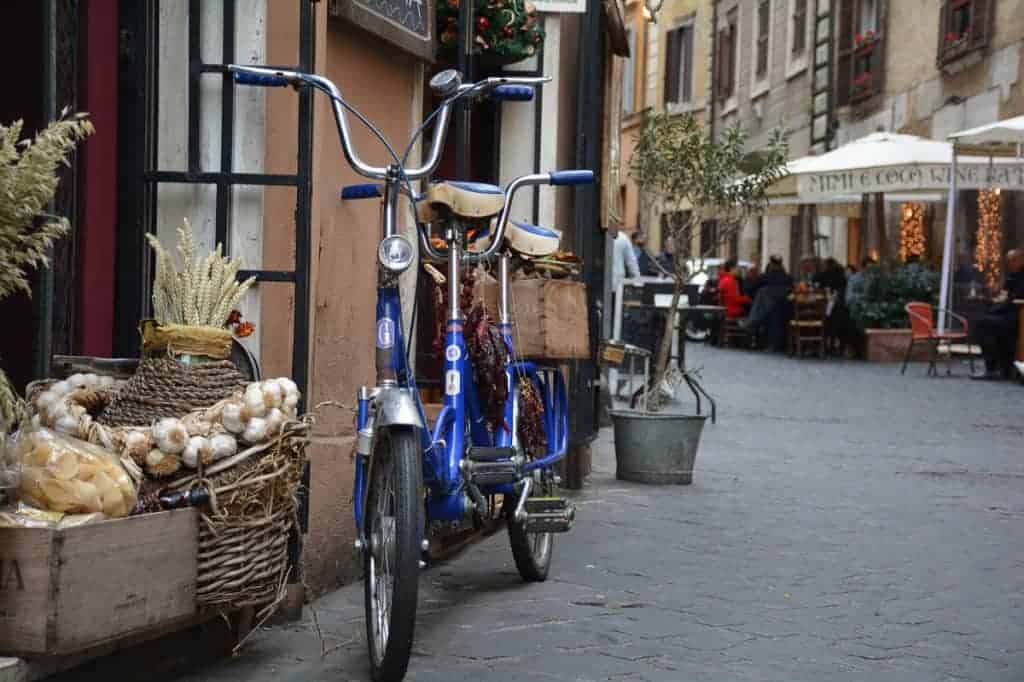 Day two itinerary
Vatican City
The Vatican Museum and Sistine Chapel get crazy busy, so I highly recommend buying a tour or booking ahead so that you can skip the lines. We took a tour via City Light Tours, which included skipping the lines, the Vatican Museum, Sistine Chapel and St Peter's Basilica. If you aren't fussed by the museum visit, I would recommend getting a tour that includes the Sistine Chapel and St Peter's Basilica – both are a joy to see in person and the scale of the Basilica is overwhelming.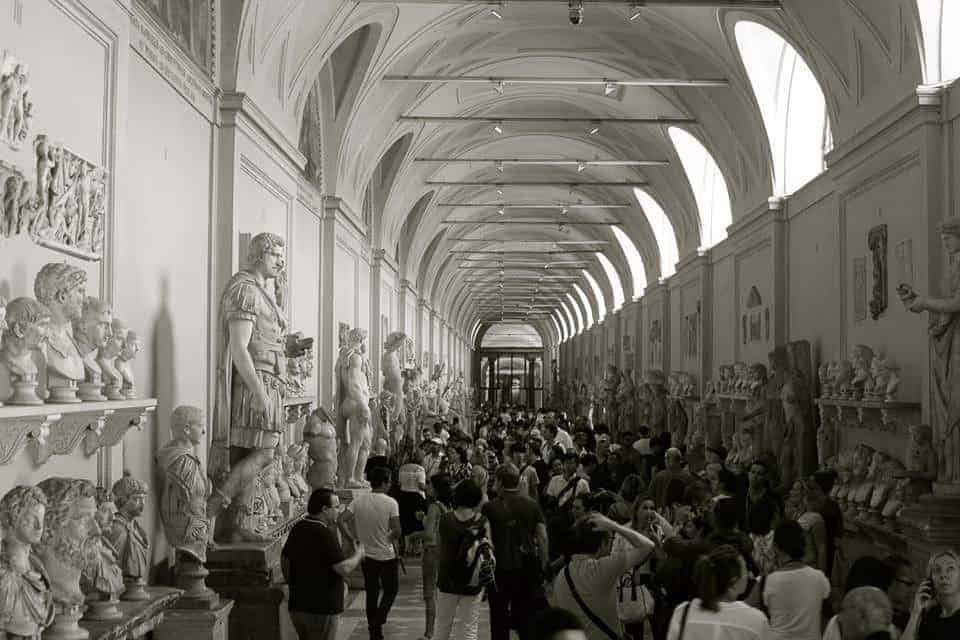 Pantheon
If you have time, stop by the Pantheon, the light that comes in through the impressive dome is so delicate and beautiful. The Pantheon holds the record for the largest unreinforced concrete dome in the world! The square surrounding it is also beautiful and great for people watching. If you're lucky there will be live music as well that will really make you feel like you're in Rome!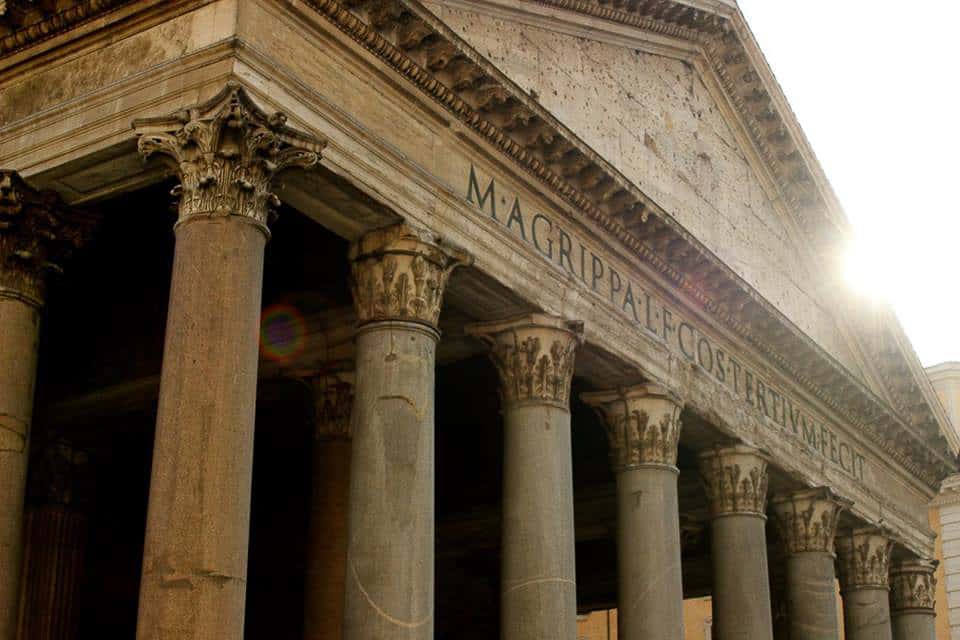 Spanish Steps & the Trevi Fountain
I recommend spending your final evening in Rome near the famous Trevi Fountain. Whilst the restaurants and bars right next to the fountain are expensive due to proximity, there are some great authentic eateries nearby, such as Colline Emiliane (Via Degli Avignonesi). After dinner, wander the short distance north to the Spanish Steps. The best time to see the Spanish Steps is on a balmy evening when locals and tourists alike sit on the steps and enjoy the warmth and atmosphere. It's a cacophony of life and socialising.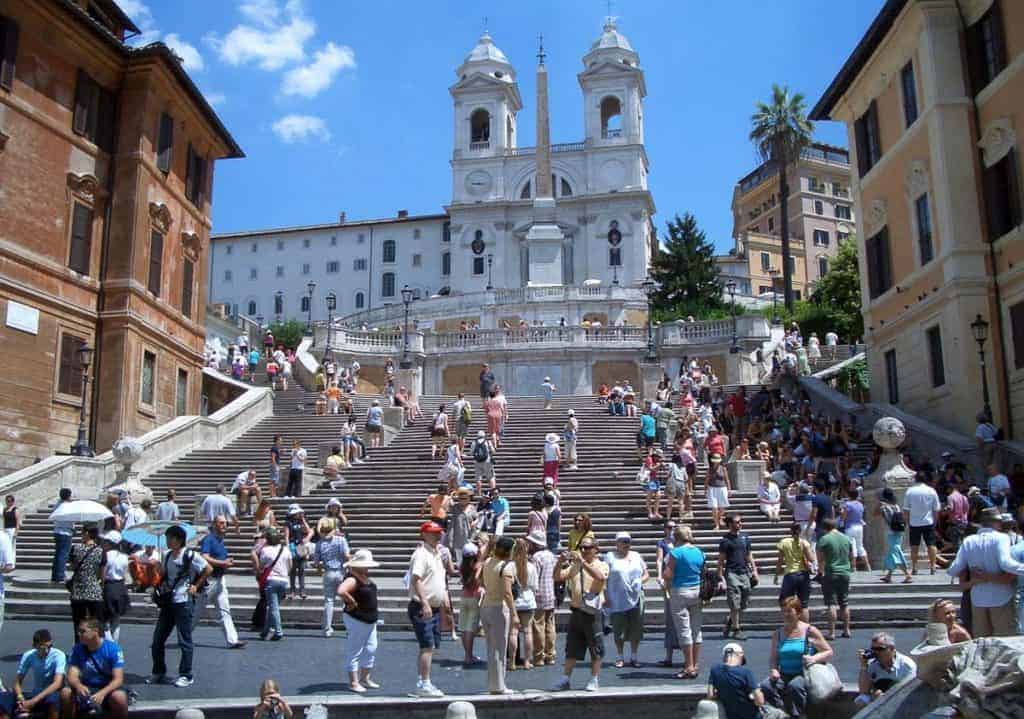 How to get to Rome
As they say, 'All roads lead to Rome', and whilst that might not strictly be the case these days, it is very easy to get there. You can get a train directly from Rome's main airport, Fiumicino-Leonardo da Vinci, in around 35 minutes. From Ciampino Airport (the budget airport), you can get a bus; or, if there is a group of you, a taxi is much easier and cheaper – the city has set a cap of €30. The cap for a taxi from Fiumicino is €48.
If you're driving around Italy, I suggest you gather your wits and your courage, Italian drivers are fearless, and the narrow streets in Rome can be a little scary. Consider staying a little further out at a hotel with parking, and just use public transport.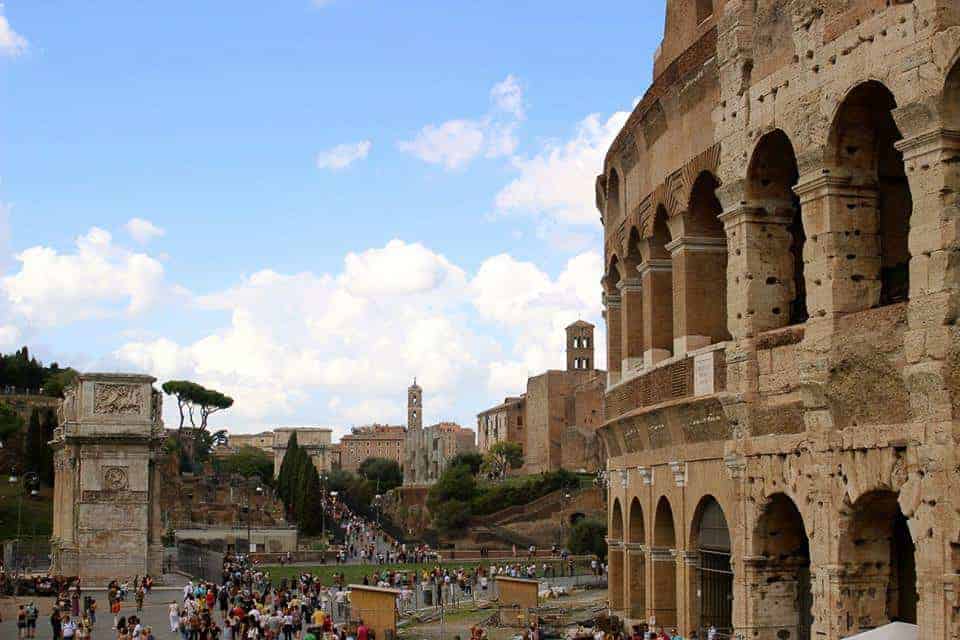 Where to stay in Rome
I have one word for you, Trastevere! The winding cobbled lanes, filled with restaurants and bars that spill out onto the street, making for a vibrant neighbourhood. Trastevere also has the benefit of proximity to many of Rome's attractions. Another option is just over the Ponte Sisto bridge from Trastevere, in Campo de' Fiori, which is right near Piazza Navona and the Pantheon.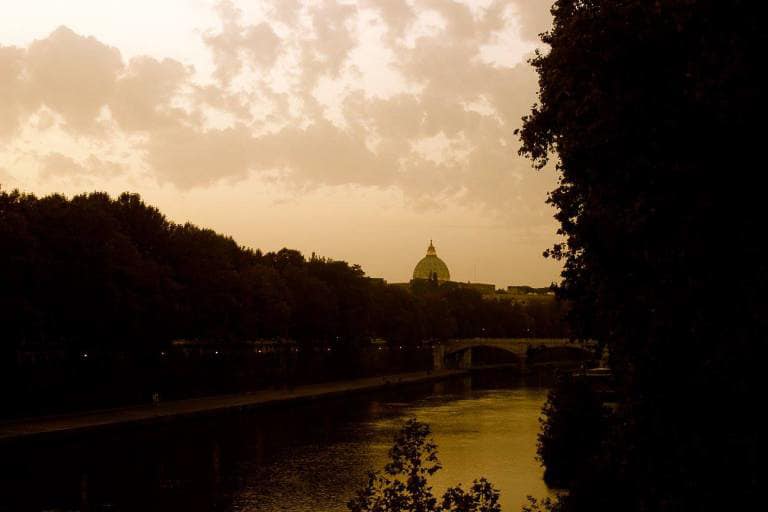 Where to go from Rome
The train network in Italy is so easy and fast, you can cover a lot of ground after your 2 days in Rome.
The ancient city of Naples and nearby archaeological sites of Pompeii and Herculaneum are only 2 hours by train from Rome. I would suggest 1-2 days in Naples, followed by a day exploring the archaeological wonders of Pompeii and Herculaneum. You could then carry on to the Amalfi Coast, which is only another 30 minutes down the coast.
The romantic museum-filled city of Florence is also only 1.5 hours by train from Rome also, and from there you could continue on to Cinque Terre, a collection of 5 colourful villages perched on the hillsides leading down to the sea.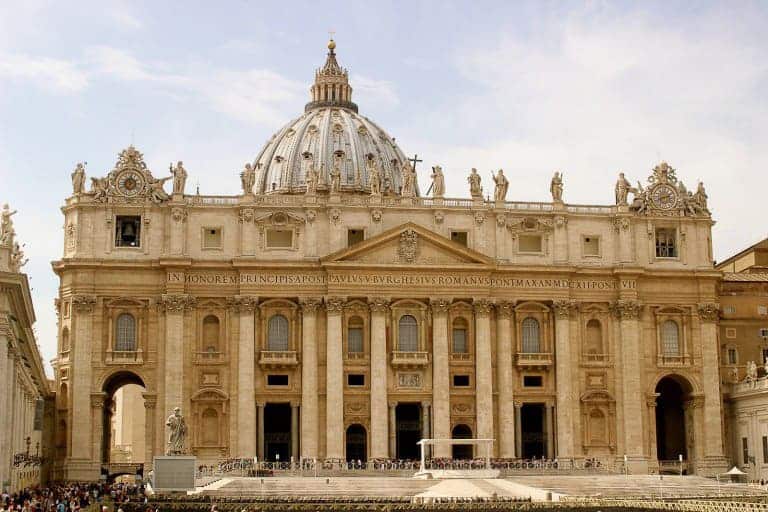 You might not feel like you have totally conquered Rome in 2 days, but you will have at least have introduced yourself to the delights of the best things to do in this ancient Italian city.
If you liked it, pin it!