This post may contain affiliate links that I earn a small commission from at no cost to you. Please see my disclosure page for information.
"There's no such thing as bad weather, just the wrong clothing" – Billy Connelly
And who would know better than Billy Connelly, the Big Yin, and Scotland native?
Since I first moved to Scotland over 5 years ago I have found this to be entirely true. Deciding what to wear in Scotland is a big deal! Despite what you may have heard, the weather does vary from season to season, day to day and even hour to hour, and creating a packing list for Scotland is no easy feat!
Aside from dealing with all four seasons in one day, your decision on what to pack for Scotland will also depend on what you intend on doing there. I've read packing lists saying you should take an umbrella everywhere, which would just be madness in the countryside (and even in the cities to be honest!) and others saying you definitely need hiking boots and waterproof pants, which isn't always true.
So after experiencing multiple seasons and many trips around Scotland from the Borders to the far northern islands of Shetland, I'm dishing my take on what to pack and wear in Scotland!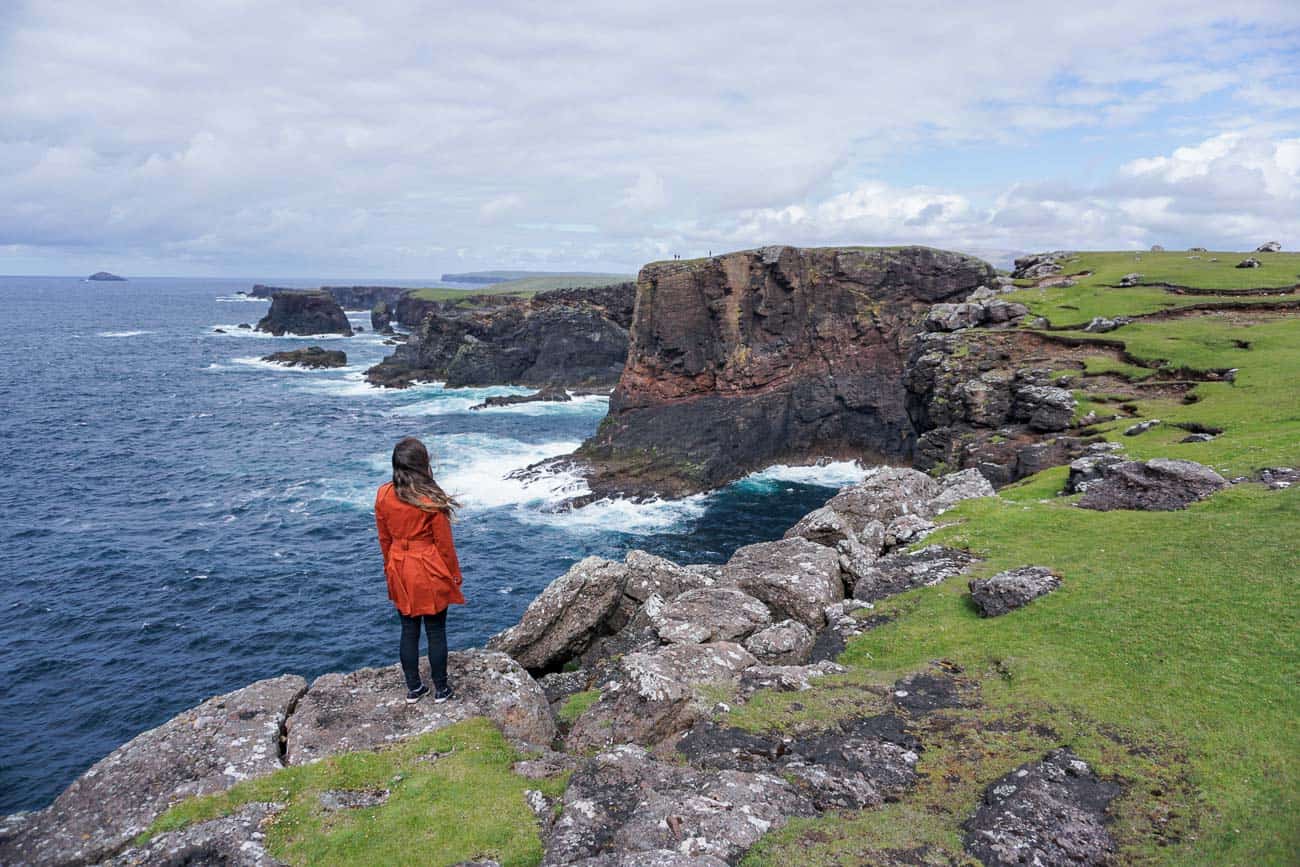 The number one rule for what to wear in Scotland
LAYERS.
If there is ONE tip that I could give you when you're planning your trip to Scotland it's to take layers. As much as I try to tell people the sun really does shine in Scotland, the weather is also very changeable and you'll be thankful to have several different layers with you. And I'm not just talking about when you're packing, I'm talking about when you're out and about during the day.
I also love carry-on travel, and it's even possible to take carry-on only luggage in winter if you pack right. And by pack right I mean pack layers!
You don't need to have the fanciest of winter gear in the colder months, but you will want to have a warm coat with several layers under it and a hat, scarf, and gloves. If the day warms up you can put a layer or your woolies in your bag.
Even in summer, you might want to check the forecast and be prepared with waterproof clothing in the event of rain. So maybe my second tip would be to have a decent sized day bag…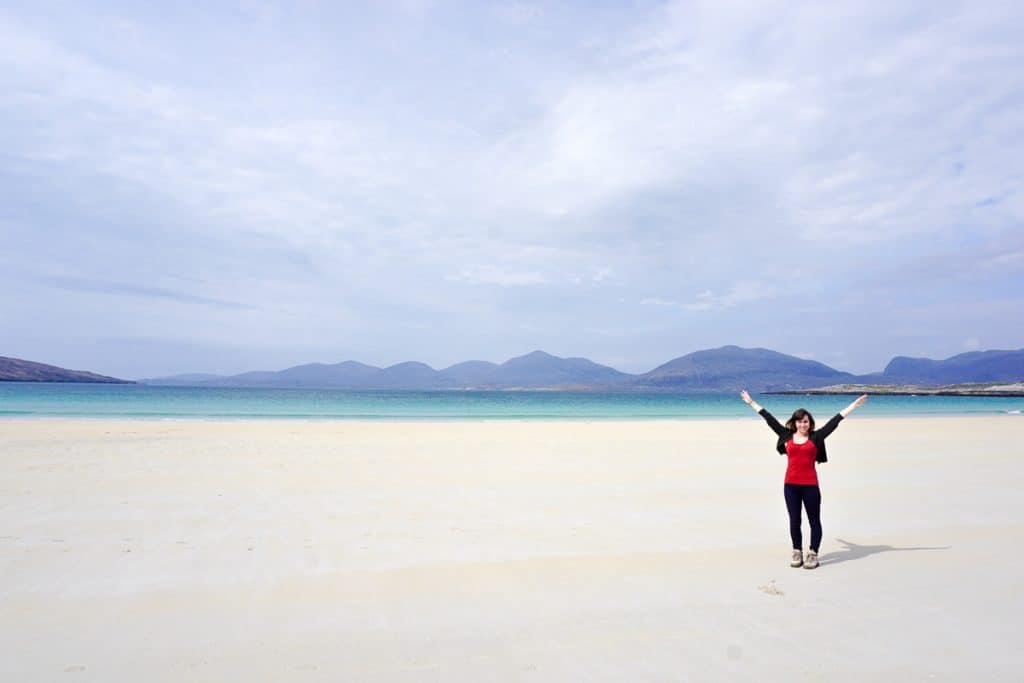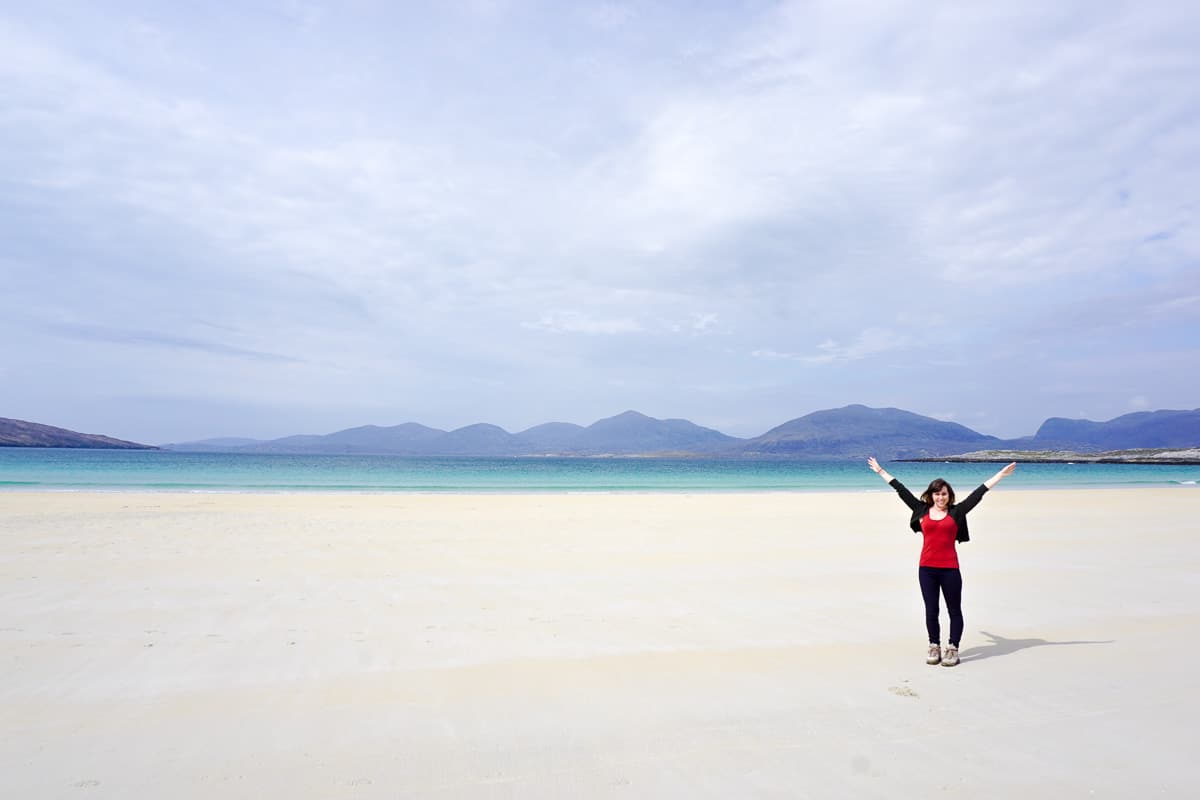 What you wear in Scotland depends on where you're going
Detailing a packing list for an entire country is kind of weird. After all, would you have one list for the entire year and every eventually from city living to getting outdoors for where you live? Maybe if you live somewhere with a temperate climate, but chances are your list would be pretty extensive!
So lets narrow down a few things based on where you've decided to visit in Scotland and what you plan to do.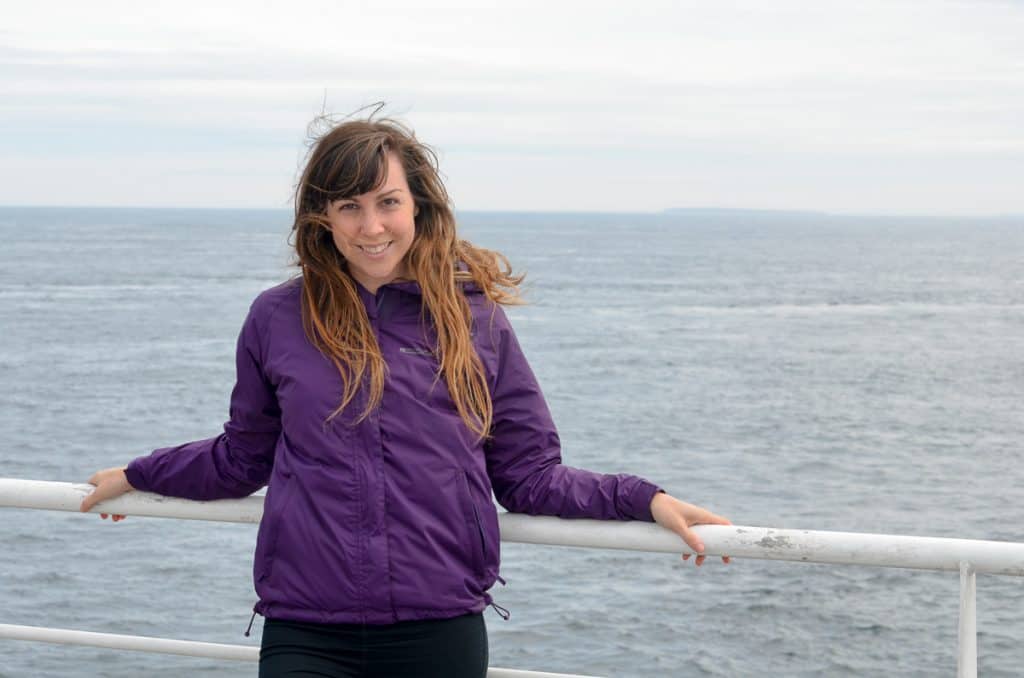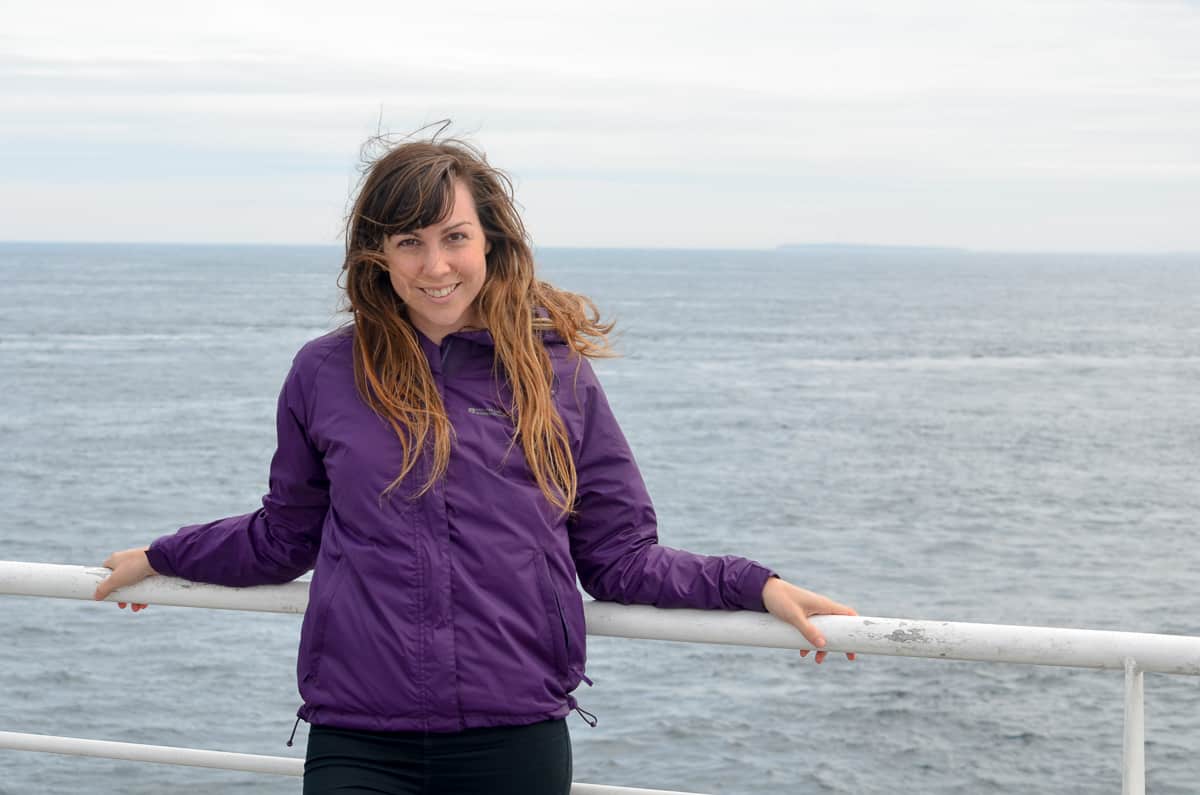 What to wear in the cities in Scotland
Scotland isn't a particularly fashionable place, not that I mean that in a bad way. Basically, you can wear what you like. Smart casual will get you by almost anywhere, even on a night out.
Although some people will dress up more it's not expected and you won't stick out wearing casual clothes (like I feel I do in some stylish European cities!).
Winter in the city
You can expect temperatures to average around 5°C (41°F) and although it does snow, it usually isn't a lot in the cities and will rarely settle in many places in Edinburgh and Glasgow.
My usual go-to for what to wear for the colder months in the cities (and towns) is the following: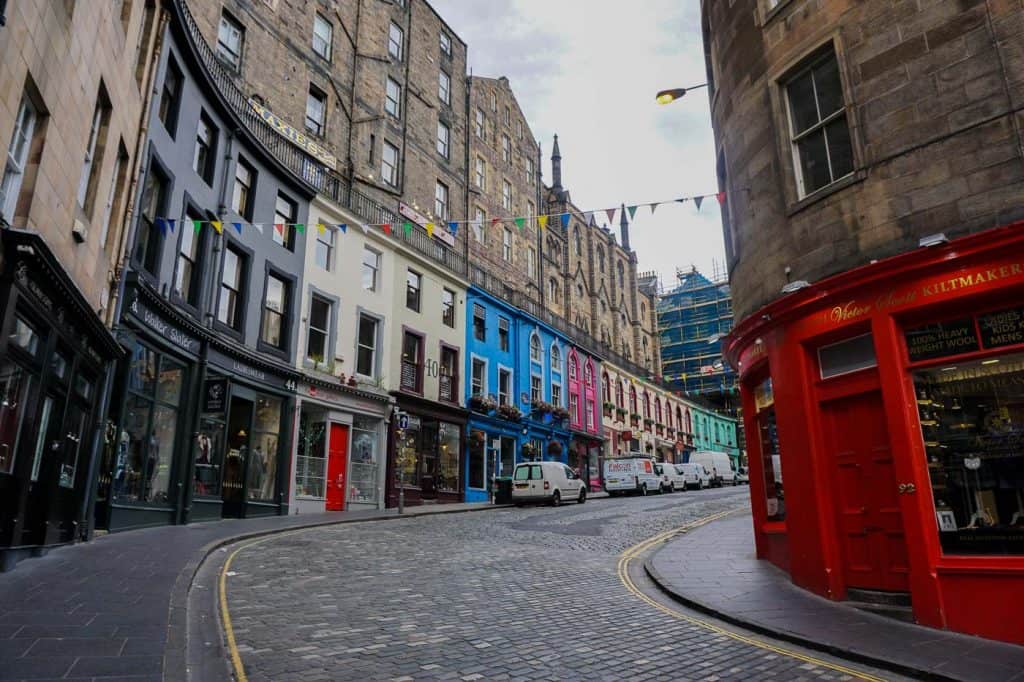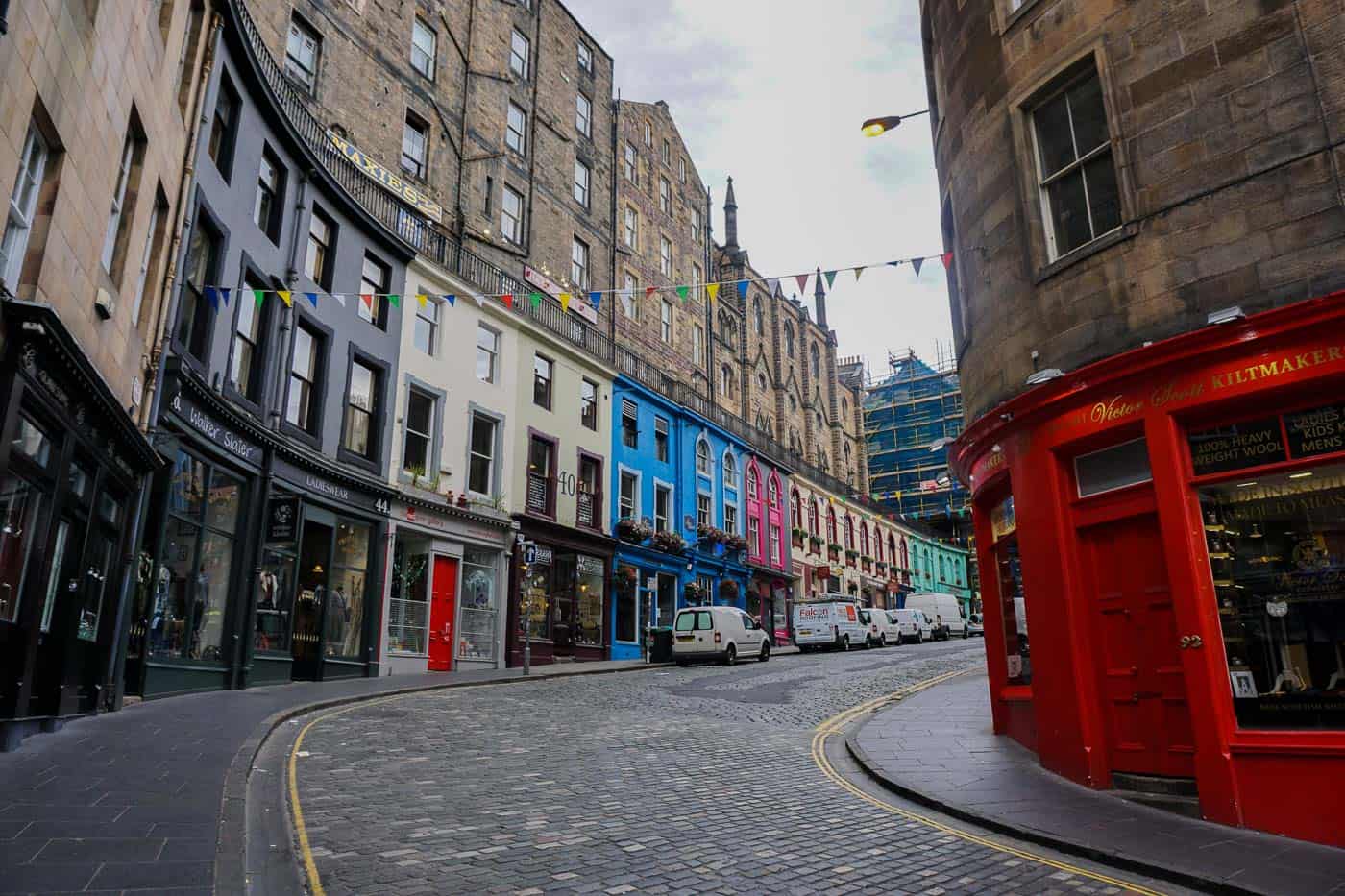 Summer in the city
Unfortunately "summer" is really only from June to mid-August, although it depends on the year and it can still be chilly during those months if it's not sunny. Days are long since Scotland is so far north, and in June it can be light from before 4 am until after 11 pm in Edinburgh, and for even longer the further north you go.
You can expect temperatures to average around 15°C – 17°C (59°F – 63 °F) although there is usually around 2 weeks of much warmer weather (as I write this it's 21 degrees in June!). Although Scotland can have plenty of sunny days in the summer, the breeze or wind can often bring a chill, which is why once again layers are a must. I have a light raincoat (no warm layer) that I still need to use in the summer when the weather isn't cooperating!
I love visiting Scotland's islands in the summer, and the weather there can be particularly changeable, so be sure to have wet weather gear as well as warmer layers just in case.
My usual go-to for what to wear in the warmer months in the cities are the following, although it varies A LOT depending on the actual weather: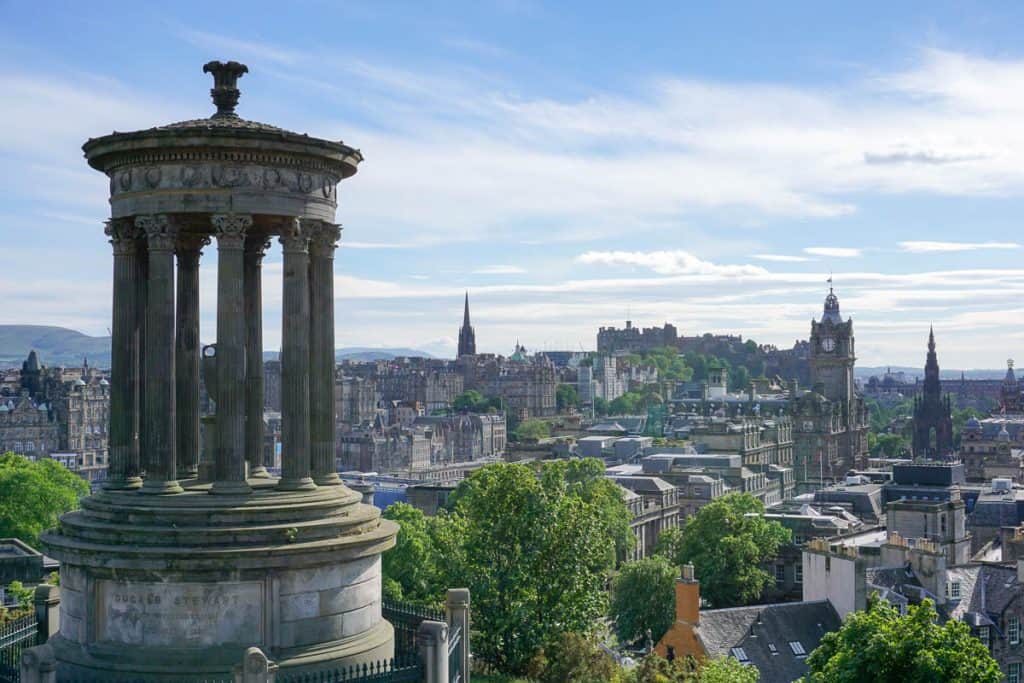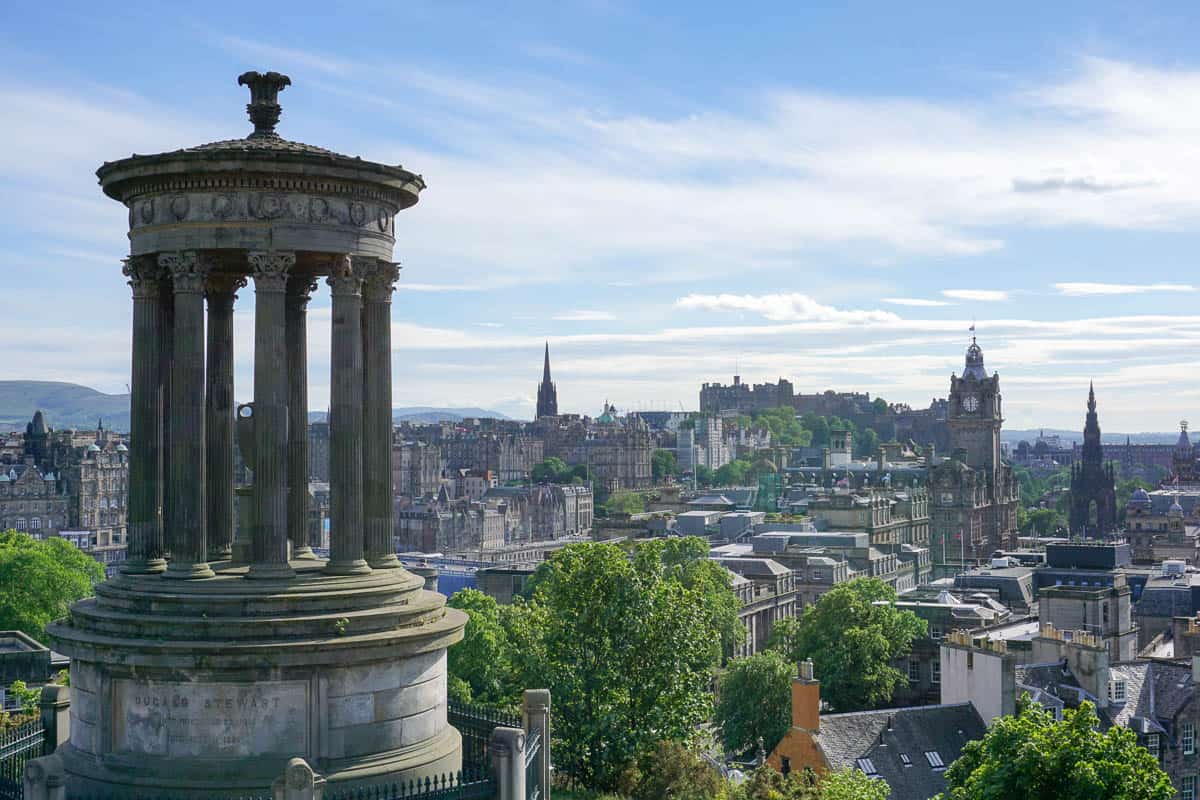 Spring and Autumn in the city
Spring is one of the best times to visit Scotland, as the weather seems to be more settled and the days are getting longer and warmer. Temperatures range from 7°C – 13 °C (45°F – 55°F) and the days just seem to be sunnier, although with the occasional run of rain.
Autumn is particularly changeable, and it can be hard to determine what to wear in Scotland at that time. Temperatures are roughly the same as spring ranging from 8°C – 14°C (46°F – 57°F) but it seems like the weather changes more often, swinging between sun and rain.
During these seasons layering is key. I usually switch to an in-between coat (I love my orange trench like this), that is not quite as warm as my woollen winter coat but heavier than my light summer coat. If you don't own something like this then it's easy enough to drop a layer under your winter coat or add one under a summer coat. I also usually carry my waterproof and stick to knee-high boots if I know it's looking rainy.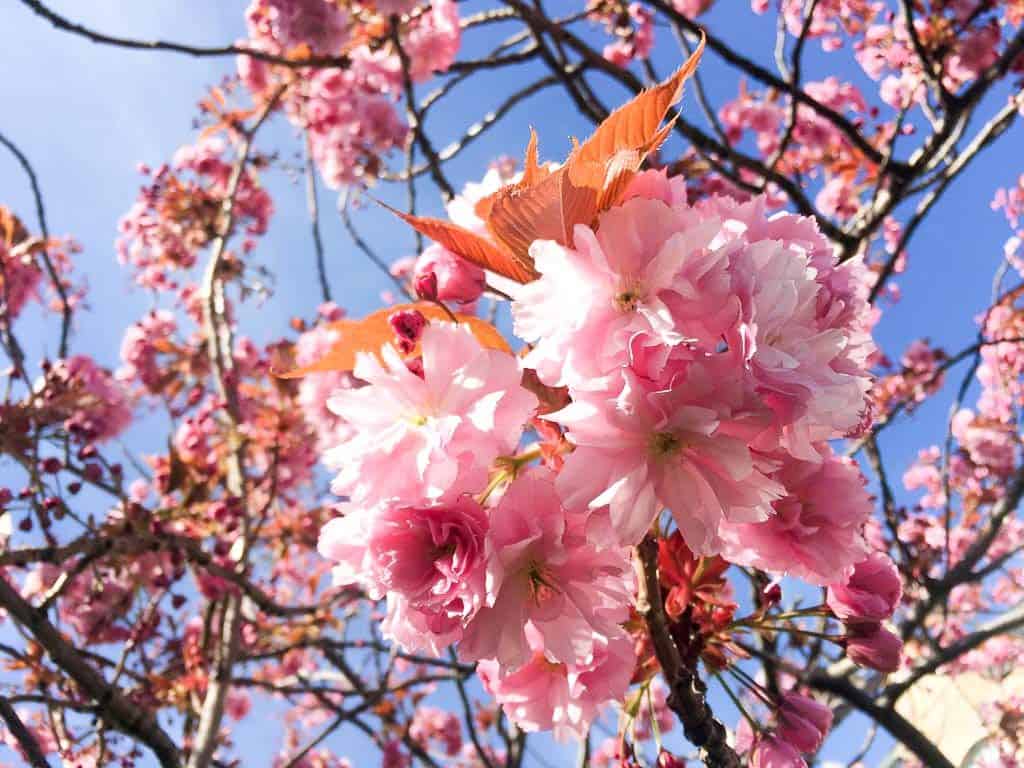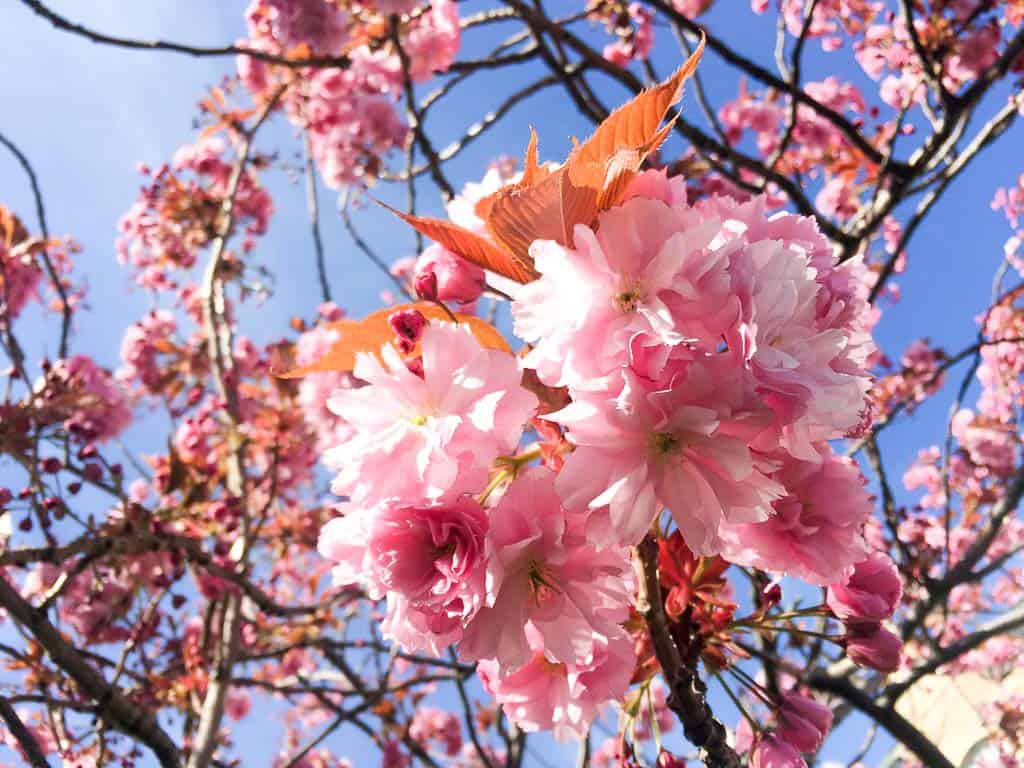 What to wear in Scotland in the smaller towns
If you're heading out of the major centres of Edinburgh and Glasgow to smaller cities like Aberdeen or Inverness, or to the small towns and the highlands but not attempting any major outdoor activities then you'll be basically able to stick to the above.
Footwear will be your biggest difference, as even if you want to do some short walks I'd recommend good boots that are waterproof. However, at the same time, you don't need to spend a fortune! You could look for something like these boots which will allow you to crossover between city and countryside easily!
What to wear while hiking in Scotland and doing outdoor activities
If you intend to do some hiking in Scotland during your trip, or even walking and exploring areas outside of the cities then you might want to consider some more "outdoorsy" clothes. These are pretty much the same all year round, with the addition of layers of course!
On short walks where I have checked that no rain is forecast, I will often just wear jeans or leggings with a t-shirt, jumper, and take my waterproof coat as a windbreaker. However, if there is a chance of rain and you're walking for long enough to have your trousers get wet I would definitely consider a waterproof or quick-dry type of bottom layer.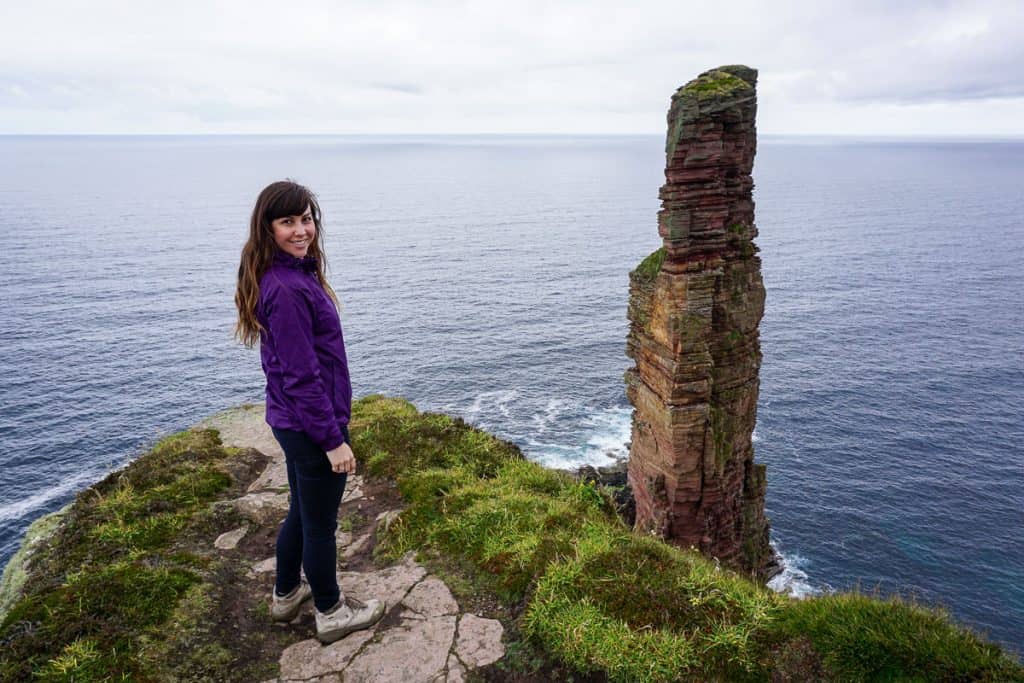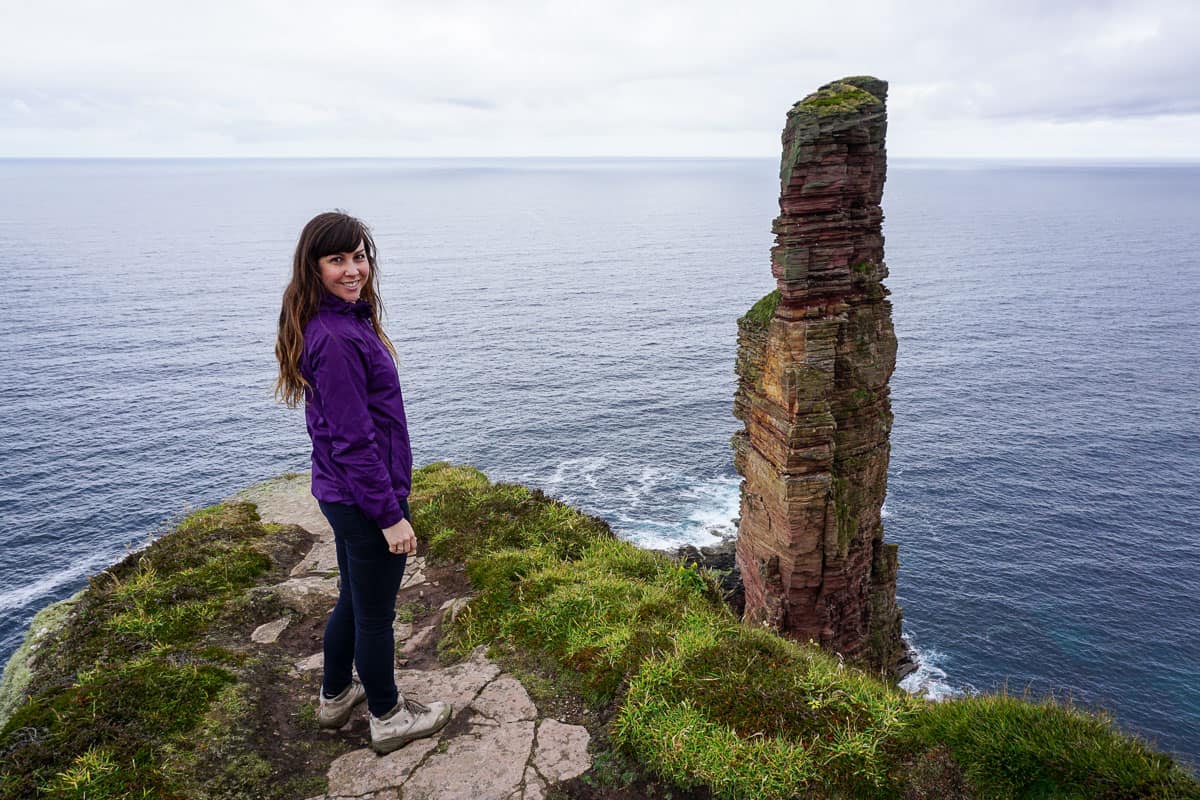 General Scotland Packing List
If the above is a bit overwhelming and you're thinking, "this what to wear in Scotland thing is really complicated!" then here's a cheat sheet list of the main things you'll want to bring!
Coat/Jacket – Choose according to the weather, but consider something waterproof even in the city. You can get
stylish waterproof jackets too you know!
Boots/Shoes – I usually live in my knee-high boots from late autumn through to early spring. Consider footwear that can handle walking around the city or the countryside.
Sweatshirts/Jumpers/Cardigans – Remember layering is key so you want something that's warm but not too bulky, that way it'll fit under a coat plus you can remove it in you need to.
Base layers – I would only suggest thermals if you're going somewhere in the highlands in the winter and intend to be outside a lot, otherwise, a simple vest top or t-shirt will work.
Jeans/Trousers – Think about the activities you have planned and if you need something more water resistant if you want to go hiking, or dressier if you plan on going out somewhere fancy.
Dressier outfit – Unless you're planning a really fancy dinner and night out it's unlikely you'll even need this! For women, a dress and tights with boots or flat shoes will be fine for going out and you can wear it during the day too. For men, jeans or chinos plus any type of shoe or boot that's not hiking boots would do fine!
Winter warmers – Think warm socks, a scarf or neck warmer, hat, and gloves.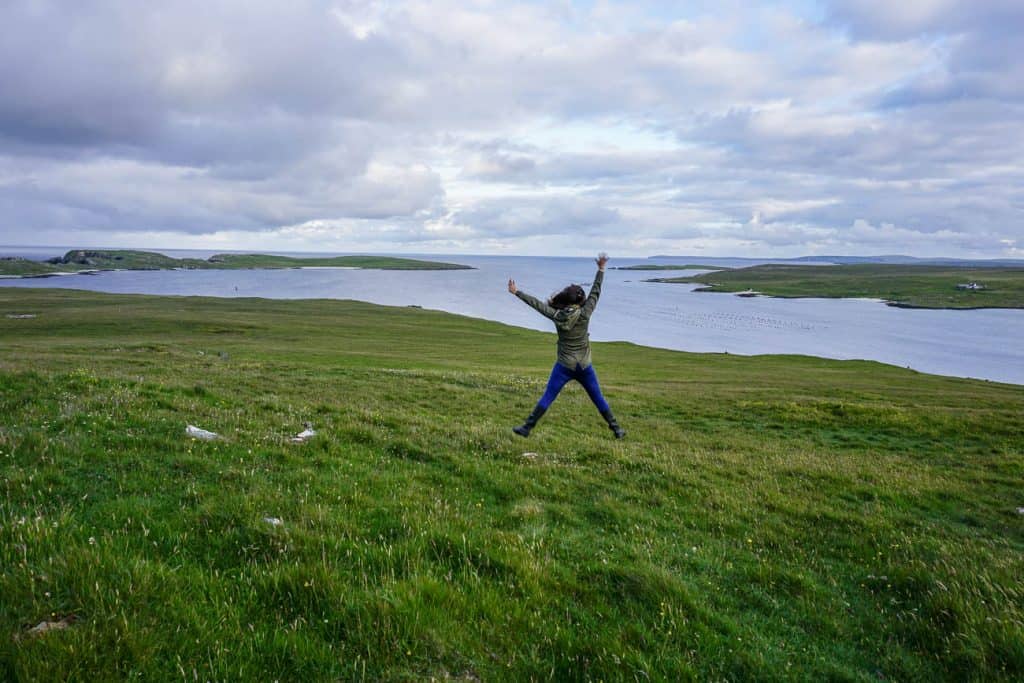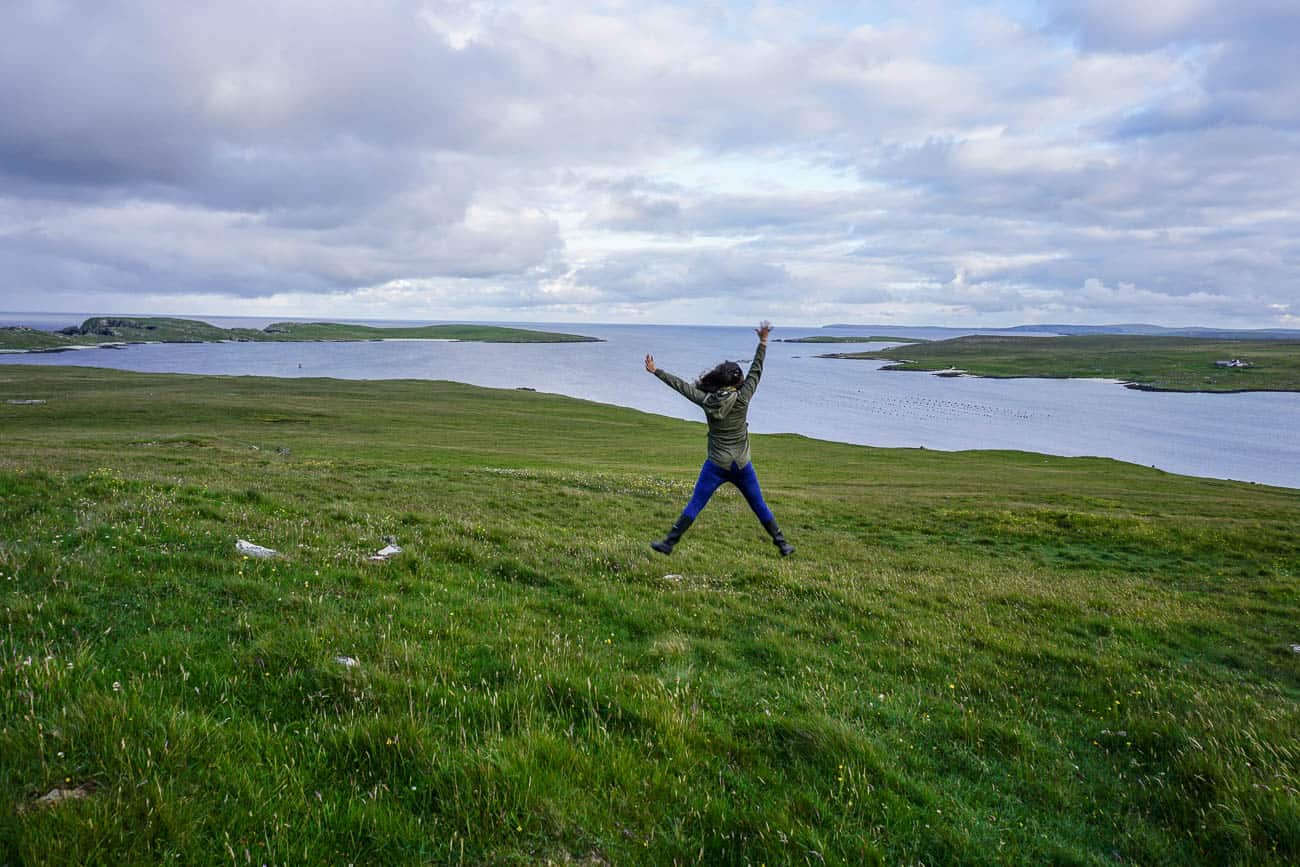 Extras to Pack for Scotland
Aside from what to wear, there are a few extra things you should consider when packing for a Scotland trip.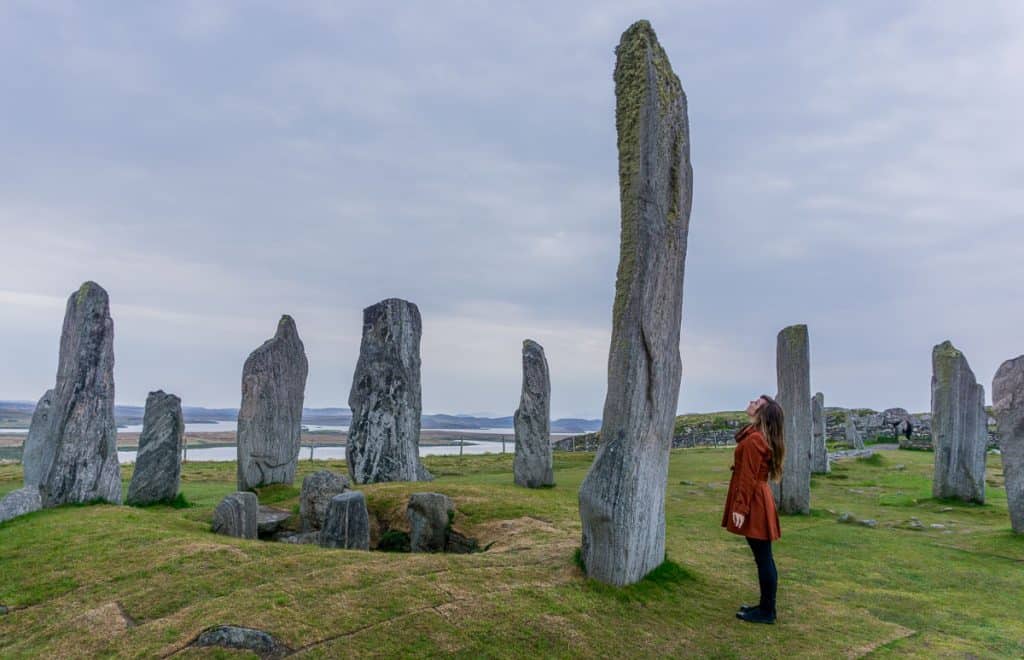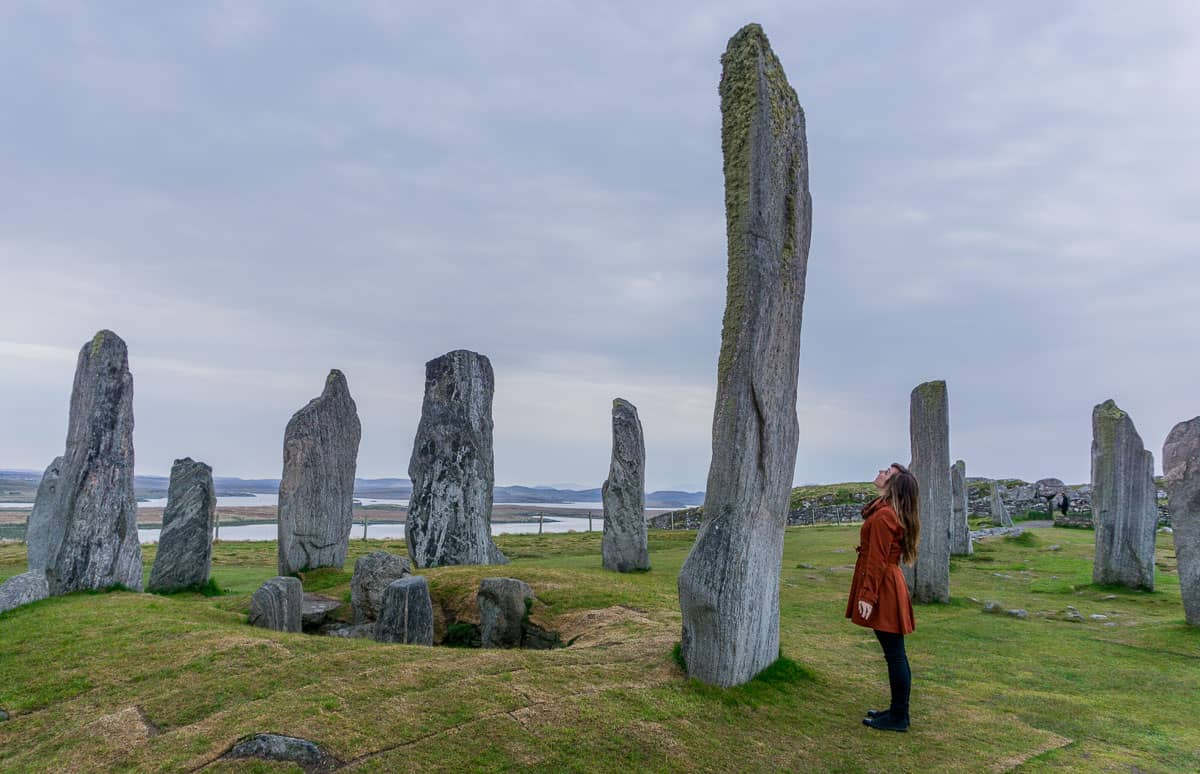 What to wear in Scotland for men
This post is pretty skewed towards a packing list for Scotland for women, mostly because I am one, but also because I think women's clothing is harder to judge! A guy could almost get away with changing his shoes and that's about it.
I have tried to include some tips for what to wear in Scotland for men throughout the post, but to recap, I think men would basically need the following: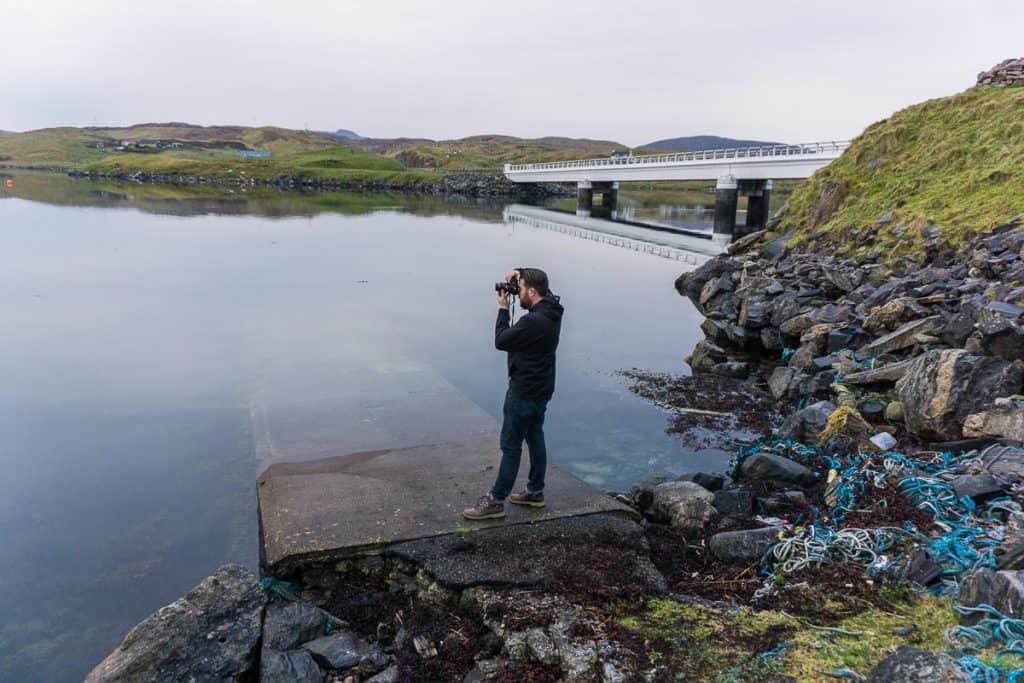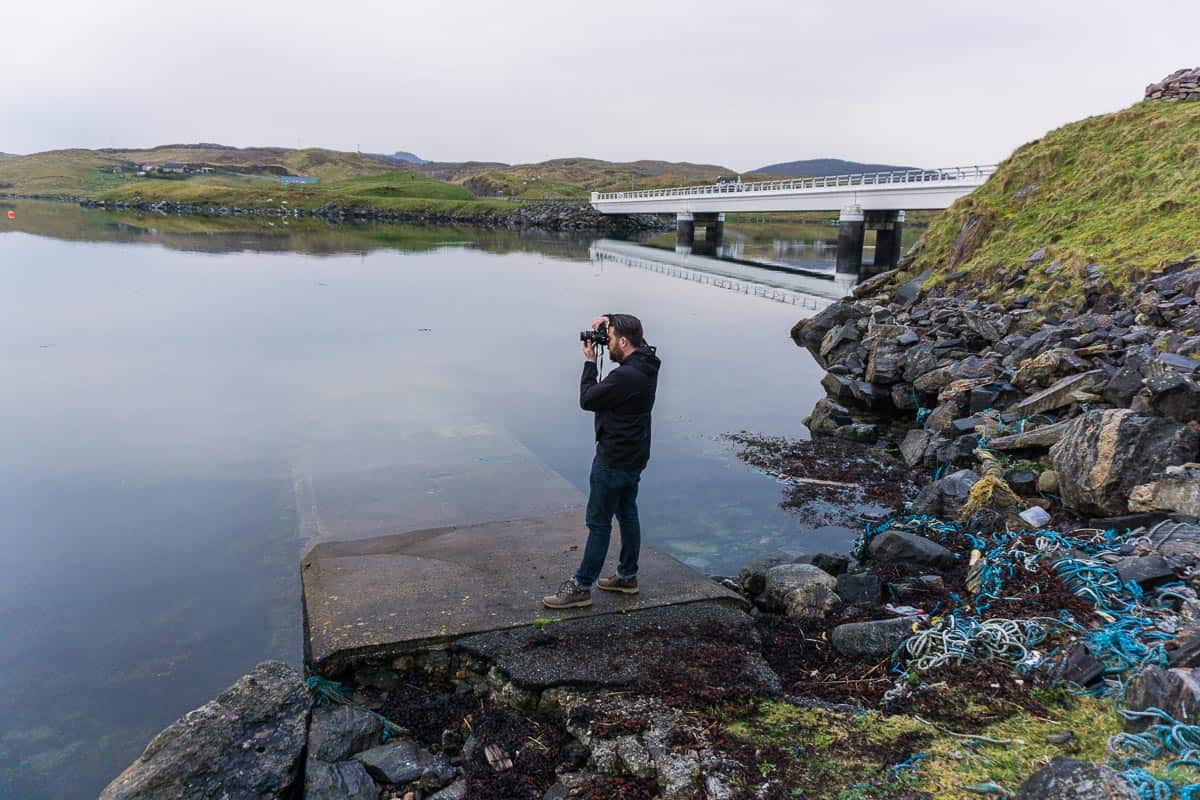 You'll notice I never did recommend an umbrella, and that's because I see far too many of them in the rubbish bin on rainy days, but if you are sticking to the cities and the wind is pretty much non-existent you could consider it!
You shouldn't need to do a huge shop for new clothes when you're packing for Scotland, although of course, it depends what kind of climate you're coming from. By sticking to layers and having a decent coat and footwear to protect you from the elements you should be just fine!
Don't worry if you get here and find you've forgotten something or haven't quite packed the right clothes. There are plenty of stores on the high street where you can buy what you need! Marks & Spencer have great winter coats and warm clothing in the winter, and if you need outdoor gear you can always look for Craghoppers stuff or a
Regatta stockist.
That's the lowdown on what to wear in Scotland and your Scotland packing list. It might seem complicated but at the end of the day, the most important thing to remember is layers, and something waterproof!
Sonja x
If you liked it, pin it!