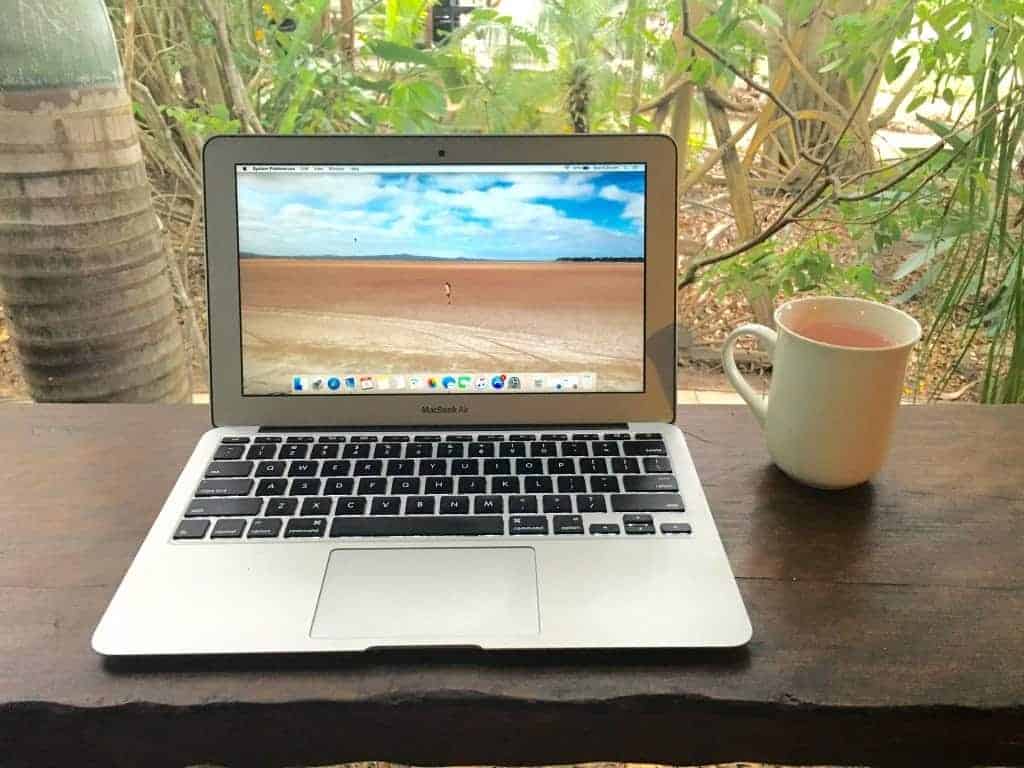 Travel blogging is the coolest new thing on the block. It's the new black. A quick look at Instagram or Twitter will uncover countless travel blogs, with more and more coming each day. Going on a long trip? Better start a blog. Moving overseas? Better start a blog. It's the new norm, it's the expected.
And I get it, I really do. It's the age of sharing (some would say oversharing…) and it's never been easier.
You're about to embark on a new adventure, or maybe you've just got home from one and you need something to occupy your time. You're thinking about starting a travel blog. Well. Here's why you might want to think again.
Travel blogging isn't instant freebies
Not everyone starts a blog for the sheer love of writing about and discussing travel. Some people start a blog with the intention to make money from it. All those posts out there about quitting your job and travelling the world, making a living from your laptop, there must be some truth to them right?
Starting a travel blog to make money is a great goal, but the problem is it's not going to happen overnight (unless you're some magical writing genius who is discovered instantly, if so, I want your secrets). Having a blog is a huge amount of work, and making money from a blog is even more work. There's a reason most of the big name bloggers I follow are slowing down their travel lifestyle. Working on the road is still working after all.
Eventually you might start to see some results, but it could take awhile, especially if you intend to live completely off blog income.
Travel blogging changes the way you travel
So if you're busy working away at your blog, trying to create a successful business (because that's what it has to be, a business) then what about the travelling, the reason you wanted this in the first place?
Starting a travel blog will change the way you travel. Having a travel blog that you want to be more successful than just your Mum and your best friends reading it doesn't mean writing a nice little post about your thoughts on where you've been and where you're going, with a few tips thrown in. It means writing a carefully crafted post that's going to get noticed. It means promoting the crap out of it for longer than it took you to write it. it means learning how to use all sorts of online tools, plus being active across a million forms of old and new social media.
Travel blogging is constant updates on Facebook and Instagram. It's taking pictures in horizontal and portrait so you can use one for the blog and one for Pinterest. There's Snapchat stories of your entire adventure so that people can follow along, but they disappear so you should probably take real video too.
Blogging isn't just writing, it's about being everything all at once. A writer, a photographer, a social media and marketing expert.
When you're a travel blogger there's no relaxing in a hammock doing absolutely nothing, because you need to tell the world on at least one form of social media that you're doing it. You need to think of your next post, while promoting your last one.
So don't get too drunk with those new friends of yours tonight. That absolute feeling of freedom that can be reached through travelling, isn't for you anymore. You have work to do. This is the reality of a travel blogger.
There are so many travel blogs now that you'll be fighting against the established and the new all of the time. That doesn't mean you can't make it, as one of my favourite bloggers Adventurous Kate recently confirmed, but you need to be smart about it.
Still thinking about it?
Don't get me wrong, I love travel blogging, and I wouldn't stop now. They say when the time is right things happen, and this travel blog came when I needed it after I'd already travelled to 35 countries and lived abroad 4 times. I get to look back on all that travel fondly, when it was all just for me, and now I get to write what I like about it and share that experience.
But think carefully before you start a travel blog. Why do you want to have one? Is it really necessary? What are you trying to achieve and is this the way to do it? And if it is, then how are you going to make it work so you don't burn out.
You don't have to have a travel blog, and sometimes I'll envy you if you don't. Enjoy the fact you can travel without the feeling you have to be doing something. Reach the travellers high. Nothing before or after the present moment matters, you're REALLY living. Its part of the reason that travel is so addictive. So think hard before you make a decision that might compromise it.
Are you a travel blogger who's wondered if you made the right decision to start a travel blog, or are you thinking of starting one?
Sonja x
If you liked it, pin it!