I grew up in New Zealand with a summer Christmas, and it was completely normal to me.
But on my travels, I have been asked why we have Christmas in summer and why we don't just change it to the winter because it makes more sense…
It never seemed confusing to me before to have winter things creeping into our summer holiday, it was just what I always knew.
Painting our windows with fake snow, writing Christmas cards with winter scenes on the front and singing about sitting by the fire was just a part of Christmas, even if it was sweltering outside!
Through travel, I've been able to experience a winter Christmas, and while I have grown to love it (and in some ways prefer it…shhh), there's nothing quite like a summer Christmas down under.
If you're from the southern hemisphere and sick of seeing just winter stuff associated with Christmas, or you're travelling and experiencing a summer Christmas for the first time, this one's for you!
Five reasons to love a summer Christmas…
You can go anywhere
Christmas down under means summer holidays, and you can go anywhere. There's no snow or bad weather keeping you at home, no airport and road closures, no being snowed in! 
Picture a summer Christmas, and you picture the beach. Lots of people go away for their summer holiday over Christmas and New Year. School's out; if you're lucky, work's closed and you can take off for Christmas and New Year to a bach somewhere (a bach is a holiday house, if you don't speak Kiwi).
Get away from it all for Christmas and soak up the vitamin D by having some beers in the sun.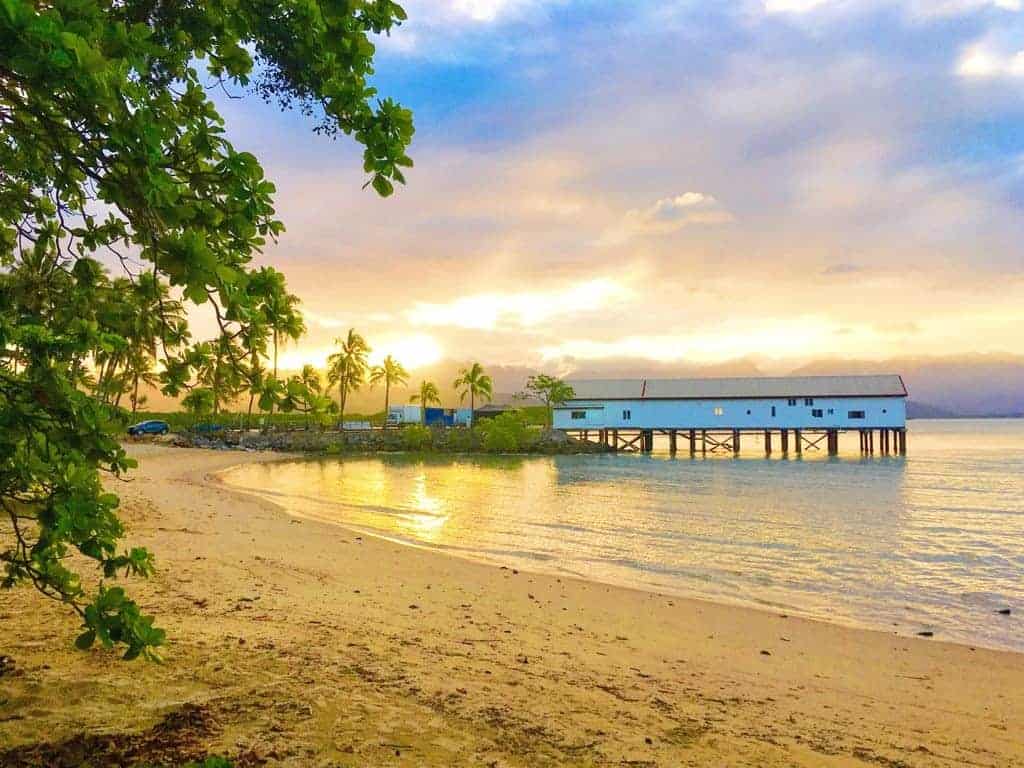 Have any adventure
Christmas doesn't mean being stuck inside playing boring board games or watching Christmas movies you've seen a thousand times. Instead, you can get outside and have adventures!
One of my favourite Christmas Day memories is when my family were staying at a bach in a remote area of New Zealand, and we spent Christmas afternoon walking to see the Pinnacles, amazing rock formations that featured in the Lord of the Rings.
As kids, we used to run around outside all day and play all sorts of games. Backyard cricket was a regular feature in our Christmas Day itinerary for years.
When you're older, Christmas in the summer means you can do something like take off on an adventure holiday.
You can make Christmas in summer even more memorable by doing something adventurous.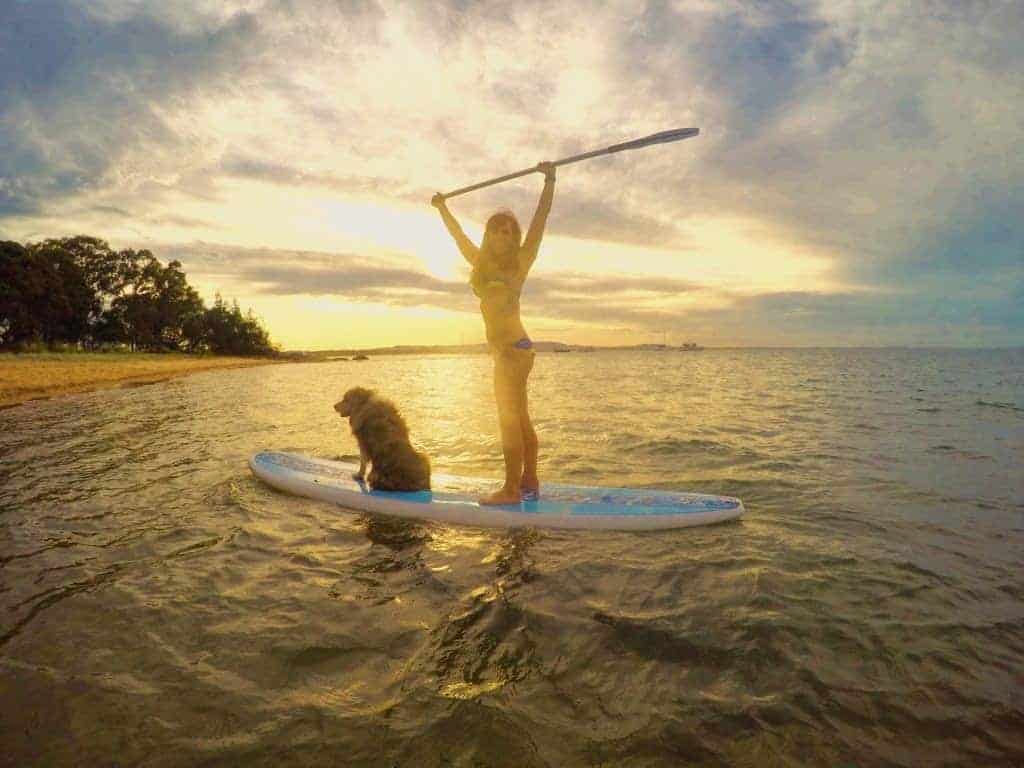 Eat delicious summer food
Sure, you can have the traditional Christmas winter roast, but Christmas in summer also means you get to have other great food options.
Bring on the BBQ season. You can roast a chicken on the BBQ too, you know!
And let's just mention the seafood for a second. Prawns everywhere, fish you can catch yourself if you're away on a summer holiday, or shellfish you picked up out of the surf. Or maybe you picked it up from the local store; that's ok; at least it's an option when you have Christmas in the summer!
Yes, I might have to keep my advent calendar in the fridge in so it doesn't melt.
Yes, I might have an advent calendar even though I'm an adult.
But as much as I can enjoy a winter Christmas, I do miss the pavlova and strawberries that come more naturally with a summer Christmas.
Oh, and did I mention the seafood?
Laugh at the contradiction of Christmas in summer
I love Christmas in the summer because it makes no sense whatsoever. We have Christmas lights you can't see until after 8 pm, or even later.
We put fake snow on our windows.
We sing songs about logs on the fire and snowmen and all sorts of things that will never happen during Christmas in the summer.
But somehow, it just works.
Maybe because when you're a child, you don't question it, so it becomes normal?
Celebrating Christmas as though it's winter is like a throwback to our colonial roots. You can just picture our ancestors trying to bring in elements of traditional winter Christmas in the heat because they miss home, or it's what they always knew.
However, we have tried to make Christmas in summer make more sense.
We have our own Christmas songs about Christmas on the beach and summer versions of jingle bells. You can buy cards with summer Christmas scenes and Santa surfing.
I don't think all of this will ever replace the winter traditions, though!
You have to love a Christmas summer because you get the best of both worlds.
A pretend winter without the actual cold weather, and then in actual winter, you have an excuse to get together and have a big meal and celebration for "Christmas in July".
Get better presents
Lastly, Christmas in summer means better presents.
I remember receiving things like a new fishing rod and outdoor games.
If you get a new bicycle or a remote control car, you can use it outside right away. There's no weather preventing you.
It just seems like there are better Christmas present ideas for the summertime!
So, have I convinced you a little? Could you love a Christmas in the summer?
In the spirit of Christmas confessions, I may have written all of this because I'm missing a winter Christmas this year. At least this has helped me to remember the good points!
And seriously, can you imagine how chaotic the world would be if we had Christmas at different times?!
Have you had a summer Christmas? What do you think about it?
Sonja x
If you liked it, pin it!