I often get asked about what sites I use or how I find different ways to travel, so I thought I'd lay out all the travel resources I use and like here for you all! These are all things I personally recommend in planning or going about my travels. Use the table of contents to help you navigate to what you need!
Finding Cheap Flights
My favourite is Skyscanner, and I've been a loyal customer for years. The 'Everywhere' option is how I ended up travelling so much in Europe while I lived here. Select your departure point and see where it's cheapest to go. You can broaden it even more by selecting months to find the cheapest month. Sometimes it does try to match the airline for you and there are cheaper options booking with two separate airlines.
I've been using Kayak a lot more for the flexible days option, which helps to show you the cheapest days combination of days to fly.
Posts awesome deals and error fares is well worth following on Facebook to see the latest deals quickly!
STA is really great if you're 26 and under or a student because they have a special discount rate! They also have some great options where you can pay extra just a little extra to be able to change a return flight for free, cheaper than what you would pay yourself to an airline, which works great if you want to head off on a long trip but you're not sure when you'll come back, or in the case where a return flight works out the same price as a one way. I have also used their stores and had agents help me find cheaper flights than I could online, which is saying something!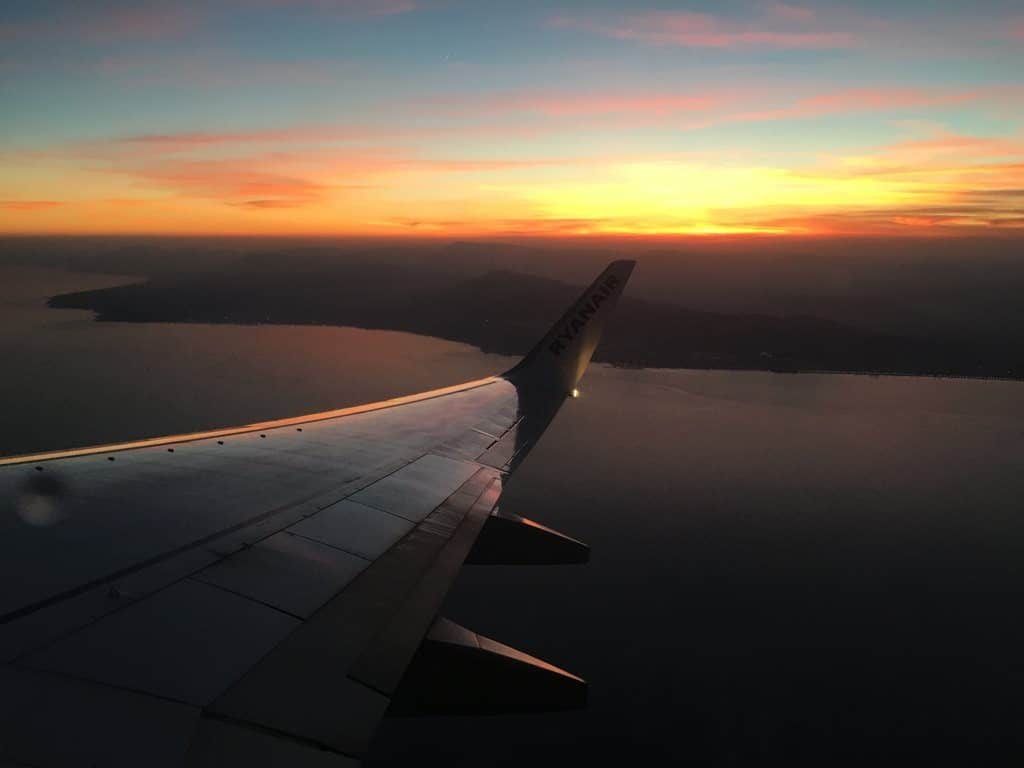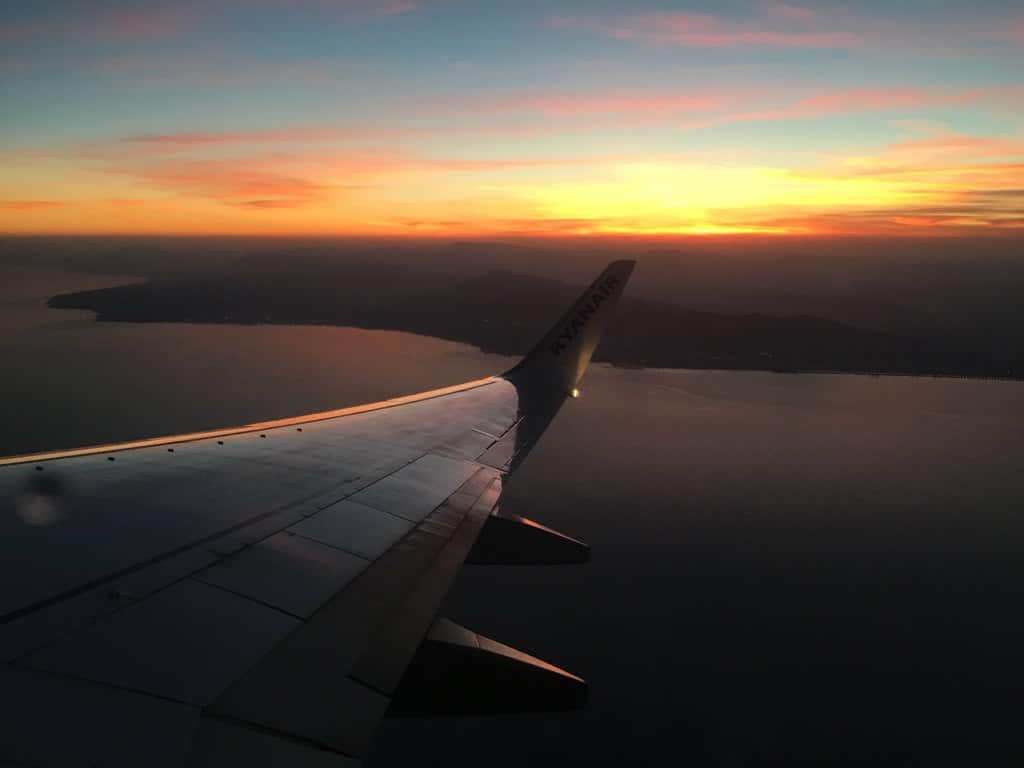 Booking Accommodation
My favourite, and especially now you can book hostels! They have really good deals and so many ways to search that you can find everything you need here. Plus now they have private apartments too, without Airbnb fees.
Great to check out the reviews for any hostel you're looking to book and also to lay out all the options for booking! Usually, you only need to pay a small deposit so if plans change it's not much to lose, and you can get the insurance for around an extra dollar in case things do!
I love staying in Airbnb accommodation, although I'm partial to the entire house option. It makes me feel more like a local when I travel and I love the quirkier options! If you use the link above you'll get £25 off your first booking (or the US$ equivalent!)
I love this website for finding better deals at the last minute. It's not just for that though, and I've used it to book well ahead of time with a great deal as well. It's always worth comparing everything!
I used this when I was travelling in Asia when I wanted to book something ahead. You can often just show up to places there, but sometimes it's nice to check out reviews and to book ahead so you're not wondering around when you get there!
An awesome option if you're looking to travel on the cheap, or to meet up with some locals in a new place. You can use the website to find someone's couch to crash on (or if you're lucky, an actual room!) or to join in with any events happening in the area.
Housesitting
My parents have been travelling all over the UK for months, housesitting everywhere they go. It's a fantastic way to live like a local, save money, and you often get to play with other peoples pets but have no lasting responsibility! Win. As a constant traveller I haven't been able to commit to having a pet, but this is a way to do it! Trusted Housesitters is a great website for connecting with homeowners.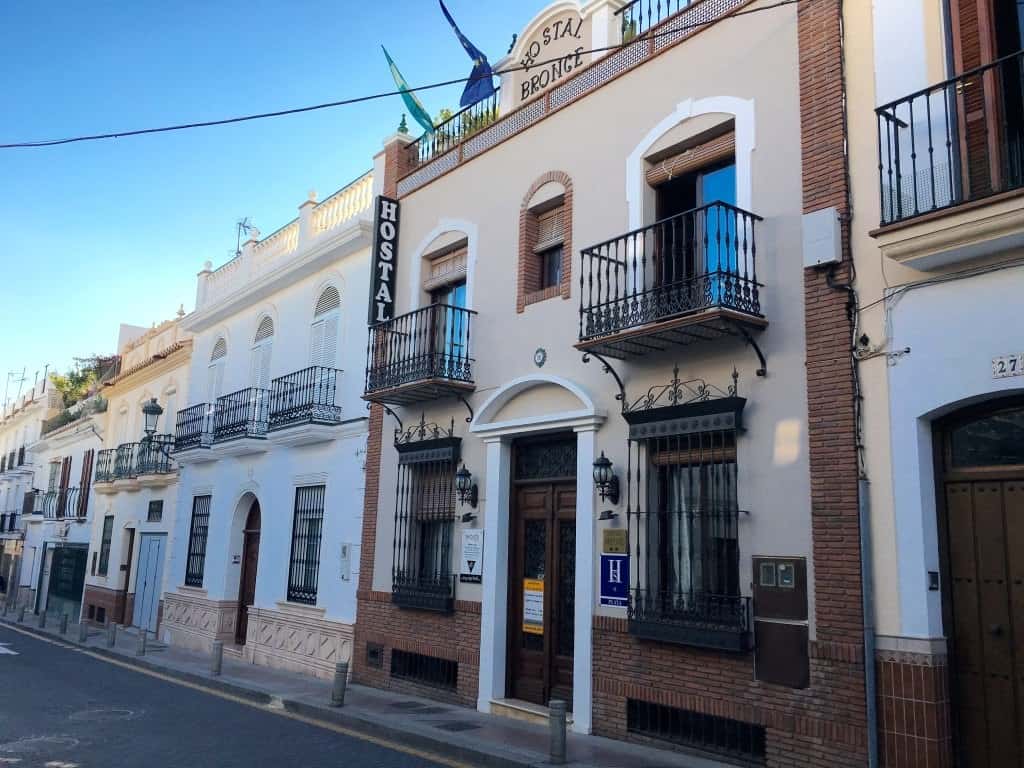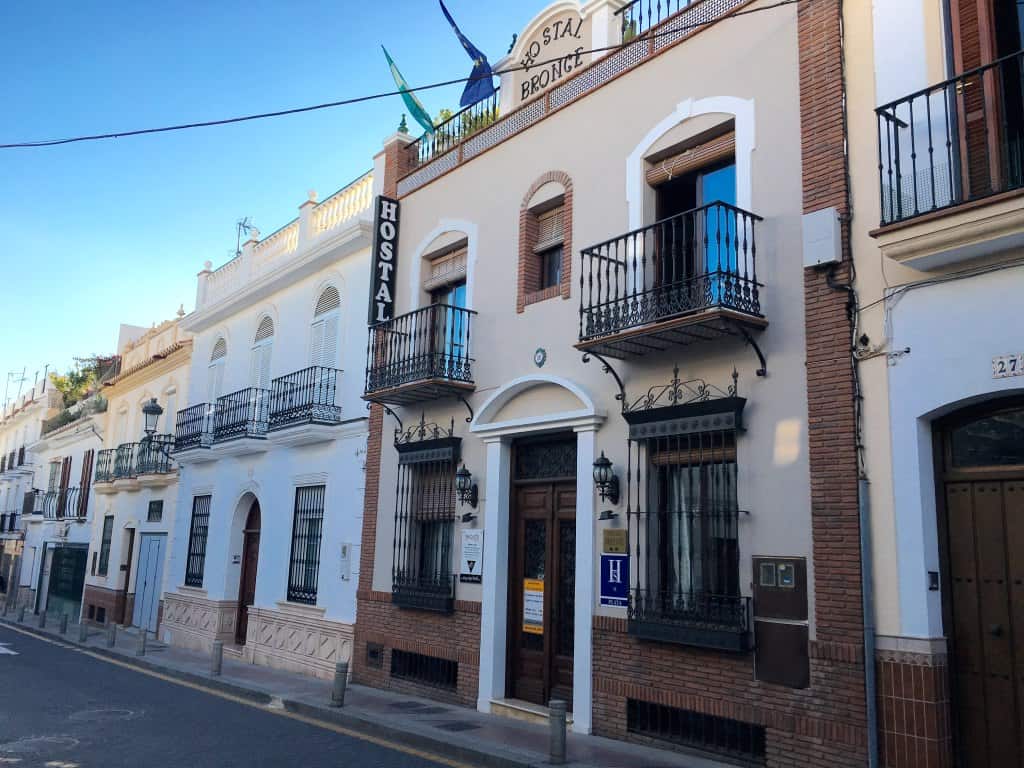 Favourite Travel Gear
My favourite carry-on backpack! I always try and travel carry on only if at all possible, and this backpack is perfect for it. Now we have a baby on board too it makes it a little harder, but having said that carry on with a baby is still possible!
Check out this bag on Amazon US or Amazon UK.
These are great for keeping your gear safe when you don't have access to a locker if you're staying in a hostel or a safe in a hotel room. You can lock them to bed frames in hostels and all sorts!
If you're doing adventure activities, or even just travelling on boats a lot (Southeast Asia looking at you!) these are a welcome addition to your pack. They don't take up much space and if you get a compression one they can actually help with packing.
These help you win at packing life! I used to use plastic bags to separate my things and let me tell you, no one appreciates you in a hostel room trying to find stuff before you leave early at 5am. You can get small ones to fit in a carry-on, or larger ones for your bigger luggage.
Otherwise known as flip flops, thongs or sandals. I wouldn't be a Kiwi traveller without them! They're not just for the beach but they're lifesavers in gross hostel bathrooms or something easy to slip on in your accommodation.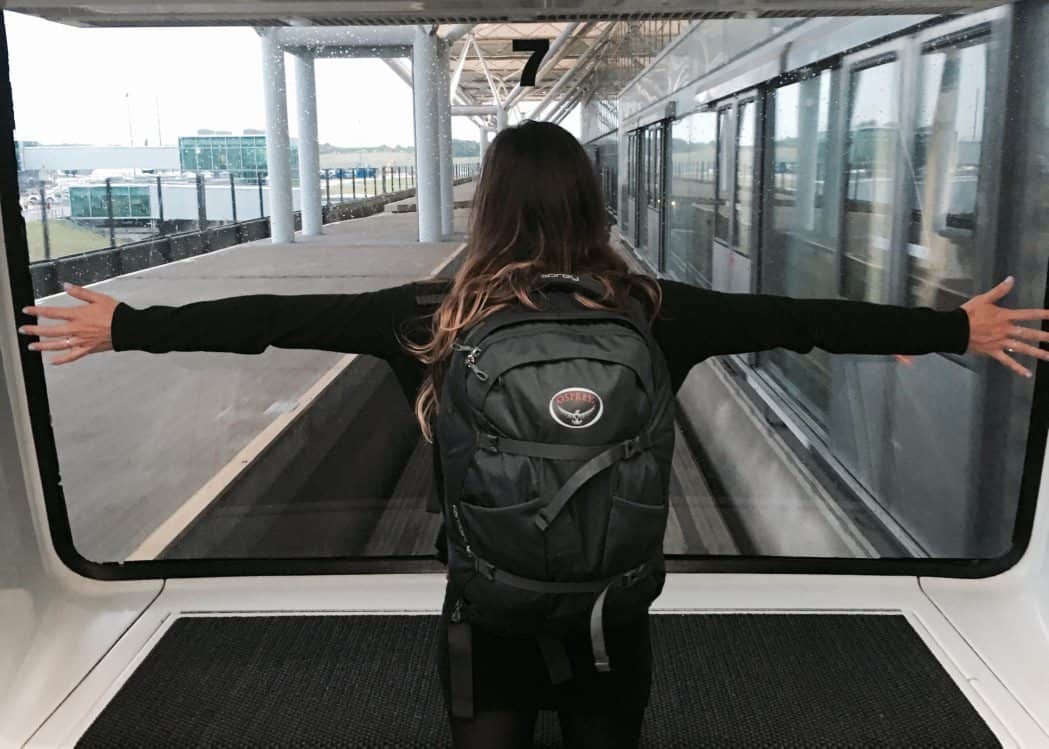 Tech Travel Gear
I LOVE my GoPro. I really hate spending money on things (other than travel!) but some things just make it better. I got this before I learned to dive on the Great Barrier Reef because I wanted to be able to have a camera in the water, and now it comes with me everywhere!
I don't know how I managed before I got my MacBook Air. I had a teeny netbook but it just wasn't cutting it and this is so lightweight and so much more powerful.
I didn't have an actual camera until December 2016! Any trips I took before that were photographed with my iPhone. And sometimes with an iPhone 4 at that! I moved to an iPhone 6s which really helped my photography as the quality was great, and I've since got an iPhone 11 which has helped even more! I do use my "real" camera when I'm taking photos I know I'll want to use for the website most of the time now, but I still resort to my iPhone for quick snaps and in certain lighting. I always try to get a bigger size because it means I can store so many videos and photos, which I do since I also import my GoPro photos and camera photos to edit on the Snapseed App on the go.
Make sure you get an unlocked one so you can change simcards wherever you go!
I'm in LOVE with my Sony a6000 camera. I used to be happy taking photos with iPhone only, but it got to the point where I was limited in what I could do. I wanted to be able to zoom in good quality, adjust for different lighting and take high-quality images, but without having to carry around a DSLR. The Sony a6000 is mirrorless which makes it much smaller than a DSLR, and perfect for me to carry around! There are updated newer versions but this is the one I have and I hve no complaints!
Buying a camera can be a learning curve. Be prepared to not get it straight away, and invest in a travel photography course if you need it!
Since I've started filming more videos and trying out long exposure photography I've realised I really need a tripod! This is obviously one of the cheaper options on the market but it suits me right now and I've had no issues with it. I may upgrade at a later date, but if you're new to photography then this a great option to get you started!
Having a portable charger has saved my life with tech on more than one occasion. Using all these social media apps means that I run my battery down often! I can charge my phone or even my camera if it gets low.
I love the feel of real books and often buy them second hand on my travels, then leave them behind in hostels and accommodation. But when there are books I really want to read or I am seriously at my weight limit having a Kindle means I'm never without something to read!
I used to always get caught short with the wrong plugs since I have devices with New Zealand, EU and UK plugs and I'd inevitably forget one of the adaptors whenever I went somewhere. If you get a multi-converter you don't have that problem, and I love how this one also has USB ports to charge things like my iPhone and GoPro at the same time.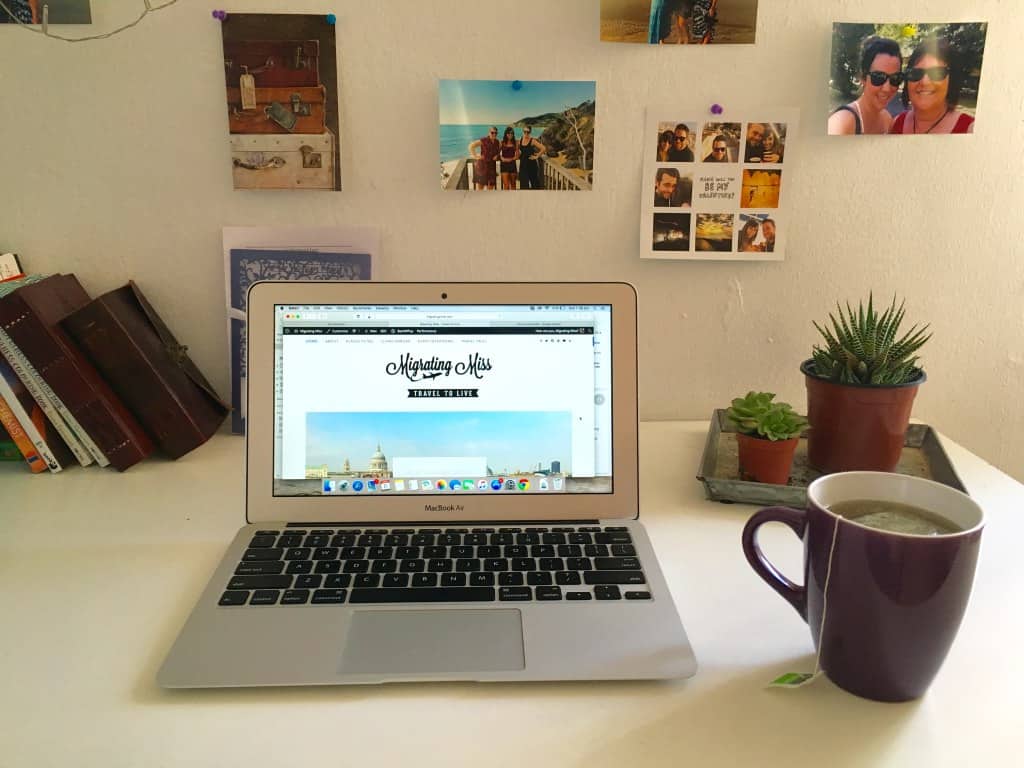 Overland Travel
Seriously good advice for train trips! It's a super informative website that I always refer to when I don't understand what I should be booking train wise.
Brings together all the European Rail companies in one spot!
This company operates in so many different countries in Europe and they usually have awesome fares. It was as SO cheap when I was travelling around Poland and into Slovakia as well, under their partner Polski Bus.
A carsharing website where people can offer rides and you can join in, or ask for rides. It's super popular in Spain and usually cheaper and faster than taking a bus that stops in every little place.
Travel Insurance
I've found this to be the most flexible insurance for long-term travellers to get since you can get it after you leave or extend it. Note that rates are based on your country of permanent residence though, so it can be more expensive if you're from New Zealand like me!
Work Exchange
Working in exchange for your board and food is an awesome way to travel. You can have a completely different and more local experience, and meet some really awesome people. I used HelpX in Spain and still rave about it.
Basically the same as the above, just a different site!
Housesitting
I put this above in accommodation but it also applies here, since you often look after peoples animals in exchange for staying at their house.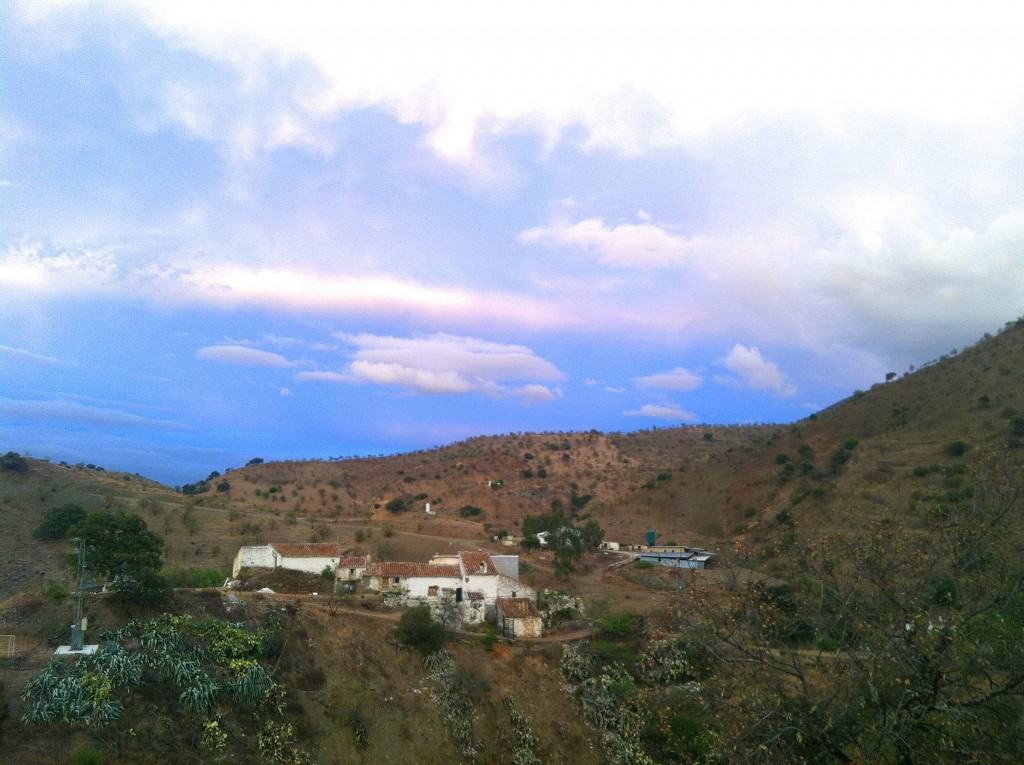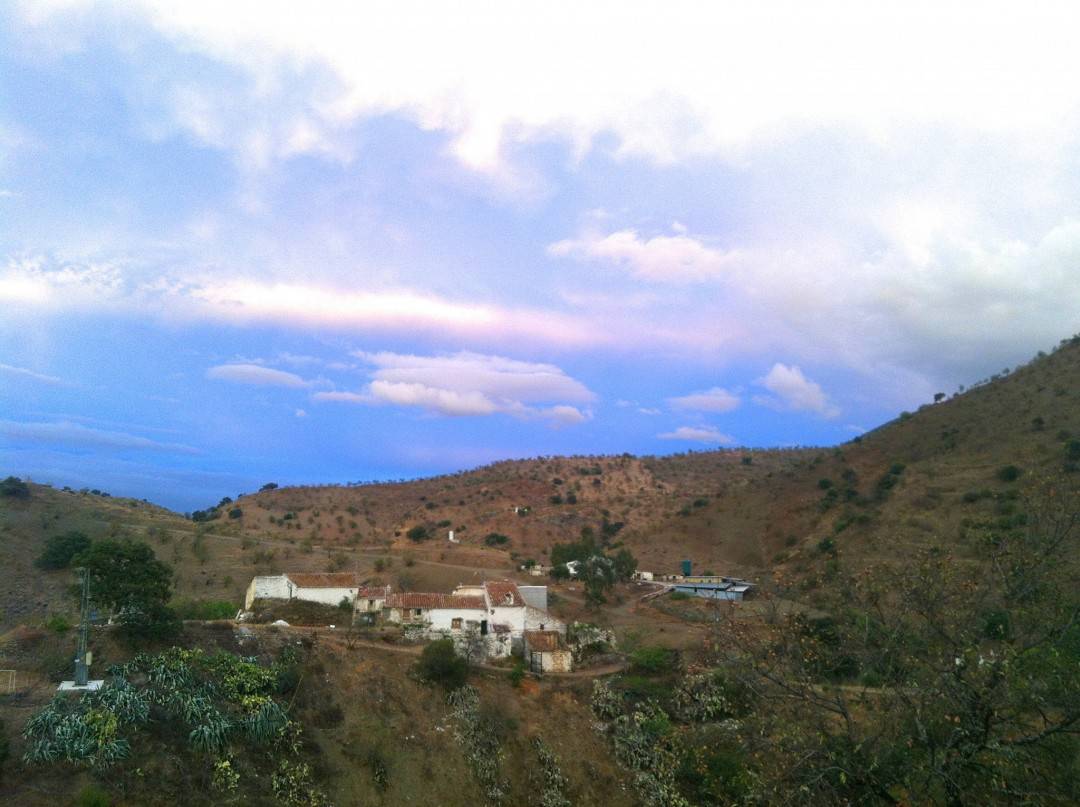 Useful Apps
Google Maps
I know, I know, it's just Google Maps. But did you know you can download maps so that you can use them offline? If I knew this I would have avoided getting completing lost in Spain, and Greece, and the UK, and… you get the idea. Check out this guide on how to export Google Maps to avoid my mistakes!
Travel Blogging Resources
If you want to know more about travel blogging check out my Beginners Guide to Starting a Travel Blog.
Where to buy your domain name which can then be used on a hosting platform of your choice.
One of my recommended web hosts for your website.
Hopefully, this list helps you out but you can always ask me too!