If this is your first visit to Migrating Miss, then welcome! This page will tell you a bit more about what we do here and direct you to what you want to know. 
What you'll find here
You'll find travel guides from across the world, including where to stay, what to do, and detailed itineraries that will help you plan your best possible trip.
But more than that, you'll also find real travel experiences and stories to go along with them. 
Whether you're setting out solo, travelling with a partner, a friend, a group, or your family, there will be something for you!
I started out my travel journey mostly as a backpacking solo traveller or with friends. Since then I've taken group trips, travelled with my now-husband, and more recently, our little boy too. 
Living away from home has also been a huge part of my life, so I've shared lots of tips for wannabe-expats and gathered together stories from people who have moved to different countries all over the world. 
You can read more about me here.
If you're a brand interested in working with us, then you can find out more about that here.   
Some posts that tell you more about me
Destinations
Looking for information on a specific place?
Check out the destinations page where you'll find all the countries with information on the website in alphabetical order.
It's not an exhaustive list of where I've been (you can see that here if you're curious!) and it doesn't cover the whole world of course. However, don't hesitate to reach out if you want to know about somewhere I've been but haven't written about, or even somewhere else because chances are I know someone I can refer you to!
Travel Resources for Trip Planning
The main Travel Resources page includes everything from finding cheap flights and accommodation to my favourite gear and how to set up a work exchange. 
However, there are also some specific posts that will help you plan too:
What's Your "Traveller Type"?
Are you travelling solo, as a couple/with friends, as a family, or living abroad?
I've created pages to help you find the posts that are the most relevant for you. 
The Most Popular Posts
Curious about what most people are reading when they visit Migrating Miss? You might be surprised!
Portugal is a favourite destination to read about, as are Scotland and New Zealand.
But there are also some fun posts that aren't destination-related amongst the list. 
Here are some of the most popular posts on the site, not already mentioned above:
Blogging Resources
Since blogging is my full-time job, and now also my husband, Phil's, we get lots of questions about how to start blogging as a business and make a profitable blog. We have a blogging resources page to help you out!
These are some of the top posts: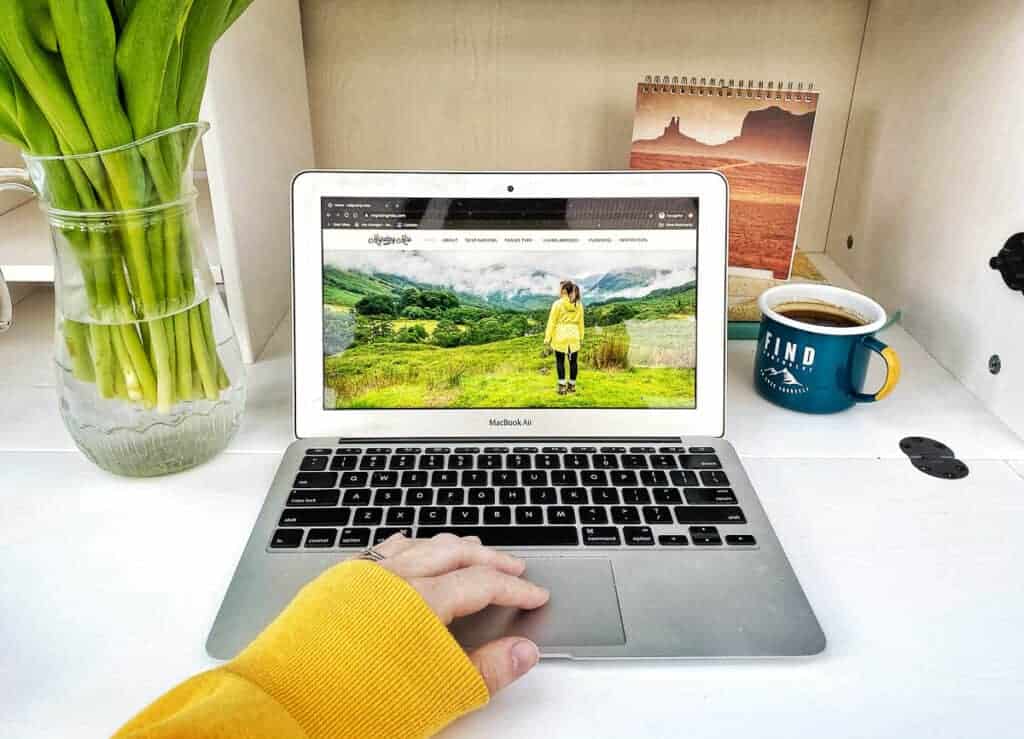 Hopefully, that's enough to get you started with your search!  You can also find me on social, where you can ask further questions about trips you want to take or follow our travels around Scotland and beyond, or send me an email!