Buying a gift for someone moving abroad or who is already an expat can be challenging.
It might seem like they have everything they could want because they are travelling or have travelled to all sorts of exotic locations and seen some amazing sights!
What could you possibly get as a gift for a world traveller or a relative overseas?
Or a going away gift for friends going travelling or someone moving abroad?
What can you get that won't add to their luggage allowance too much or be a pain for them to get home if they end up moving back again?
As an expat who has lived abroad for many holiday seasons and birthdays, I know what it's like to be asked what I would like as a gift and have no idea. I mean, at the top of my wishlist is always travel, but that's not really something I can ask for!
I also know what it's like to try and find a gift for overseas friends or family abroad. 
There are all sorts of things to think about, like how small the gift should be, where you will buy it from, and how easy it will be to send. Should you shop online for friends overseas or post something more personal?
To help solve this problem of what to gift to friends overseas, I've often turned to the internet and all the many going away presents and gift lists out there.
But none of them quite seem to fit. They're either aimed at buying a going away gift for a long-term traveller or are farewell gifts for friends moving abroad.
While finding a going away gift for a friend moving to another country can be tough, and I definitely cover that in this list, I wanted to come up with some extra ideas on what you can get your friends and family who are living overseas already, or who are about to become long-term expats!
So how do you choose a gift for someone going overseas or already living abroad?
There are several different ways to choose a gift for someone travelling or a gift for overseas relatives and friends.
A useful travel gift for their initial trip or frequent travels
Something nostalgic to remind them of home
A gift experience for wherever they are overseas
Amongst many other things, of course!
After much deliberation, I've pulled together some ideas to get you started!
I've sprinkled Christmas photos throughout the post because that's a popular time when people are looking for gifts for friends and family overseas, but these ideas would really work at any time of year.
If you're buying a gift for someone who is moving away you'll likely give it to them in person, but if your loved one is already overseas, then you have a few options. 
Buy a gift to send abroad locally
Buy a gift locally, or have it posted to you first to send yourself with some personalised details like a card or wrapping.
In this case, you'll want to buy lightweight gifts to send overseas, or the postage can get very expensive!
Buy something online and have it sent direct
Many online stores now offer gift wrapping or the option to add a personal message and over the years I've leaned more towards this method.
For one, it's usually cheaper to buy a gift for someone in another country and have it directly posted to them than to do it yourself.
You can also find a huge range of things online that make great gift ideas for international friends and family, so why not!
The only exception to this is if I want to send something hyper-local and it's not possible to find it online. So let's jump into the list of present ideas!
Useful travel gifts
Even though I'm technically an expat and have been living in one spot for several years now, I still find myself travelling a lot of the time.
One of the exciting parts about basing yourself overseas is being able to explore the area around your new home. Your loved one is likely the same!
Here are some useful travel gifts for people abroad who are still getting to know their new area, or travelling often.
Gift cards
A gift card isn't exactly the most thrilling of gifts, but it can be a super useful gift for someone moving abroad and for expats.
It doesn't take up space, it's a lightweight gift so it's easy to send overseas or simple to buy online and then they can choose exactly what they want or need.
If you want to make it more personal, then include a suggestion for what they can use it on specifically.
One of my favourite things to send and to have received while I live overseas are gift cards for local restaurants and cafes, or for spa days!
Some easy online options are:
iTunes Gift Card to top up the playlist or buy movies and TV series
Amazon Gift Card to buy Kindle Books or other useful travel essentials that they may have realised they want.
Gift card for a local-to-them clothing store, place to eat, or experience
Luggage
If you're looking for a gift for someone leaving the country who hasn't bought luggage for their trip yet, then you could gift them this to make it easier for them to travel from their new home or when they move back.
It's an especially good gift for study abroad students or someone going on a long-term trip. 
Look into decent sized suitcases that would help them to move country more easily, but also consider that they'll need something smaller for more local trips.
Even if they're already abroad, they may have made the move with large luggage but be looking for something smaller.
When I moved abroad, I brought a huge 70-litre backpack with me, but this isn't practical for weekends away or short trips closer to home.
I now have a carry-on backpack that does wonders, and since I live in Europe I usually travel carry-on only (even in winter!) as it's much cheaper and more convenient.
There are also foldable travel backpacks that can be really useful when you're travelling somewhere with a larger bag but want something smaller to carry your things around while you're out exploring during the day.
If your loved one is into photography and has a lot of gear then you could consider giving them a camera backpack specifically designed for all their tech gear.
As a travel blogger, I'm constantly carrying around my Sony a6000 mirrorless camera, a GoPro, a tripod, a selfie-stick with a tripod for my GoPro, and a Gorilla Pod, and often my MacBook and ALL the chargers!
I bought this bag for my husband for his last birthday and he loves it, and I steal it for my own use at every opportunity!
When I travel I love to read, but lugging books around isn't always practical. I would often buy second-hand books and leave them in hostels as I travelled.
Now I'm usually coming to a home base again and I'm accumulating a lot of books I know I might want to read again but can't necessarily keep forever.
An Amazon Kindle is an easy gift to send overseas because you can just buy it from Amazon itself and have it sent for you.
You can also buy a gift card like above and tell your loved one it's for them to buy books with!
Ok, so I'll admit that I never actually owned my own travel pillow until recently, pretty much because I refused to buy one for myself!
I always felt like I'd be fine without it but then on long flights home or train and bus trips I was always jealous of people who have them.
I was so happy to finally get one of these and I've found it really useful, especially when travelling with a baby!
I know selfie sticks aren't cool, but I actually find this really useful when I'm travelling by myself.
Lots of my moves abroad and travels have been solo and if you buy one that's also a tripod then it's a lightweight gift for going away, plus helps the person to take photos and make memories!
This is the kind of tripod that I use for my GoPro. The tripod attachment means that I can set it on time-lapse or capture a wider scene with me in it.
It's a great gift for an expat friend that does a lot of solo travel and wants to be able to take pictures alone. There are different attachments that mean that you can use it with a phone too.
Investing in a sound system when you're an expat is a big deal. They're not the cheapest or smallest item and they definitely aren't something that would really be a priority to move back home with you.
Having a waterproof and wireless travel speaker is a better option than putting your phone in a bowl for amplification, but without the commitment of a stereo, plus you can take it with you when you travel.
It's a handy small gift than can go their backpack!
These things are amazing and an awesome gift for someone moving overseas or going on a long trip. Especially if they may not have access to a laundry for a little while or be moving around while they look for accommodation.
It doubles as a laundry bag and a bag that helps you to do your laundry on the go!
Camera gear
Capturing a life abroad is important, especially when we want to be able to share moments with our friends and family at home.
This obviously isn't for everyone, but many travellers have an interest in photography and would appreciate gifts associated with it.
The more expensive option is a camera itself (I use a Sony a6000 and love it because it's small enough to carry around but I can adjust the settings to take photos as I like) or a GoPro.
A Fujifilm Instax is also a really cool way to get travel snaps that print immediately and can be used to decorate your loved one's new home.
Of course, this is may be well out of your budget so camera or computer accessories that help with capturing memories can be a more cost-effective option as a gift for someone overseas and hugely appreciated.
Some options are: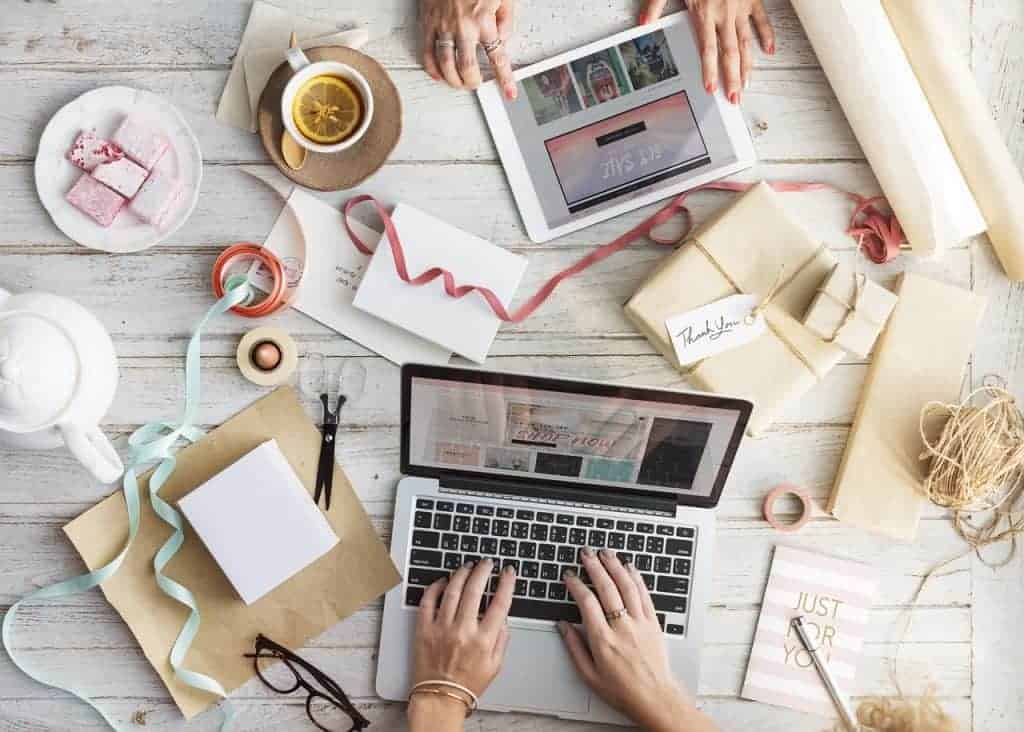 Subscriptions
So many services are provided on a subscription basis now, and they actually make a great gift for friends overseas or expats.
It's something they may be paying for anyway and so it will be a pleasant surprise to have the cost covered for a year or it could be something they want but just can't justify the cost of as they've been saving to make the big move.
Plus they don't take up valuable luggage space and they don't present any problems when you're moving overseas!
Some options are:
While there is a free Spotify option the ads can be irritating and you can't stream music while you're on a plane, so give the gift of Spotify Premium!
Kindle Unlimited gives you access to over a million books, magazines, and audiobooks in the Amazon Kindle Store.
If your loved one has an iPad remember that the Kindle App also allows you to read Kindle Books on that rather than having to get another device to carry.
Netflix is a great gift for expats, especially if they're in a country where the television isn't exactly the best, they don't understand it, or they miss shows that are available on the platform.
You can advise your friend to get a VPN to help them watch Netflix from other countries.
Another streaming media player which has videos, music, and games that you can play on your TV.
Another one for the photography keen expat. Travelling really spurred my interest in photography and after living abroad for a few years I finally invested in a proper camera and love to be able to edit the photos I've taken.
Lightroom is one of the most favoured editing applications and it's available on a subscription basis. I'd recommend it for your expat photographer friends and family.
Offer to pay the subscription for your travelling or expat loved one to have somewhere to store all those photo memories they're making overseas!
VPN service
A VPN allows access to websites overseas if they're in a country that blocks them, and in some cases access to their own subscriptions when they're travelling (like video streaming sites etc). There are free options but better ones are usually a paid service.
Language Learning App
A great gift for someone moving abroad or living overseas is a language learning app. Many apps are free but there are options for in-app purchases or more extended courses.
I used Rosetta Stone to learn French before travelling to France and it was really useful!
Some options are:
Home gifts for expats
Not every expat friend or relative overseas is travelling all the time. Many have made their home abroad and have no idea if or when they'll be leaving again.
However, they still remain an important part of our lives and we often want to send them something special!
If you know they won't be returning home anytime soon you might want to gift your expat friend or family member something to make where they live feel more homely.
Keep in mind that they may have to return home at some point and may not be able to bring it back with them, but they can get enjoyment out of it while they're living there and feel more settled!
It always makes me happy to have my morning coffee in a mug with designs from New Zealand or to have pictures and prints on my wall that remind me of home.
Here are some gift ideas for the expat with a home abroad.
Personalised Photo Calendar
Create a calendar they can put on their wall for the next year. You can use photos of you together, pictures of places at home, or even inspirational quotes about living overseas and travelling.
Bonus points for adding birthdays etc of family and friends at home!
Etsy is one of my favourite websites for personalised gifts, and they have a TON of customised photo calendar options.
Check out this cute desk calendar or this photo-heavy calendar with 3 different looks.
Gifting an expat a quirky mug from home can cheer them up in the morning, or when they're sitting down for a cup of tea after a long day (maybe not everyone does that, but I moved to the United Kingdom so I'm a firm tea-drinker now!).
Depending on where you are and where they are, you can check out Amazon or Etsy for cute handmade options, including this one where you can have one each with the other's country on it!
Personalised gifts related to home
We often feel more nostalgic about our home country when we don't live there. I love having little touches of New Zealand around my home.
Consider things like coordinate prints, candles with a particular smell or that are personalised, coasters, or any little personalised items.
Honestly, Etsy has so many cool options for personalised, handmade gifts related to your international friend's home country, just put the country in the search bar and see what options come up!
I love these old-style or retro travel posters and they make a really cool gift for expats. They can frame them and put them on their wall but just as easily take them out and roll them up to send them home if they're moving back.
They're easily found online or would be a lightweight gift to send overseas if you find them at home. I used to have 3 vintage style New Zealand travel posters on my wall in the UK, and I'll soon be moving them back over to put them up again!

Christmas decorations
It might seem weird to gift Christmas decorations for the holiday season, but if your friend is a newly living abroad or moving abroad close to the holidays, then they're unlikely to have any, and giving them a few small ornaments can help to cheer them up when they're trying to get through the holidays away from friends and family.
I've also seen really cool personalised Christmas balls that relate to countries or coordinates. Send them over as an early Christmas gift!
If your loved one is travelling long-term or living abroad then gifting them travel-related stuff is usually a fairly safe bet.
I think these airport code cushions are really cool and would add a nice touch to a home for travel lovers. There's lots of other similar sorts of designs and ideas you can consider too.
I know when I was living abroad, even for a year, I never wanted to spend too much on things like towels and bedding.
But at the same time, having nice towels and bedding made me feel more comfortable and settled wherever I was living. It's a catch 22!
If your friend is moving overseas or newly moved abroad, look at some cool duvet sets that they could enjoy, even just for a little while. It's likely if they move they might have to be left behind, so don't spend a fortune though!
I love putting up photos around my home, and a lightweight photo hanger like this allows an expat friend to quickly get photos put up without having to buy frames, and it's easily moved.
You can also get ones with built-in fairy lights like this! If you're looking for a lightweight gift to post then this is a winner, especially if you include some printed photos already.
Photobook
This is probably a more useful or thoughtful gift for an expat who is staying in one place for a while.
Create a photo book of your experiences together so they can put it on their bookshelf and flick through it when they like.
Or if you know they've taken a ton of travel photos and not done anything with them except put them on Facebook, then you could poach a few and make a book of their experiences.
This one is a little riskier but can be very appreciated when you don't have time to put together something yourself!
I love these huge coffee table type travel books. They're fun to flick through and get ideas or go over travel memories, and they make my home feel more like a travellers home, since I'm now a bit more settled than I used to be!
Food from home
It might seem cliche but trust me, as an expat I definitely appreciate food from home as a gift!
Think chocolates, favourite lollies (that's candy/sweets to non-Kiwis) and favourite condiments.
Sometimes you can find these foods in online shops and have them sent direct which is an ideal option, otherwise, you can put together a package and send the gift overseas to your friend or relative yourself.
Be careful of the weight of them though, as it can get very expensive!
Gift Experiences
Depending on the location of your expat friend or relative, you could give the gift of an experience.
For someone who doesn't necessarily want a lot of stuff and loves having new experiences this can be the perfect gift to give.
Many locations have gift experience websites that can help you out. For example, Buy a Gift or Tinggly allows you to buy gifts for family or friends in the UK and there are other options in Australia, New Zealand, and the USA like Experience Days or also Tinggly.
They usually involve experiences like spa days, culinary classes or meals out, active adventures and hotel stays.
Read more: 9 Reasons Why You Should Gift Experiences Instead of Stuff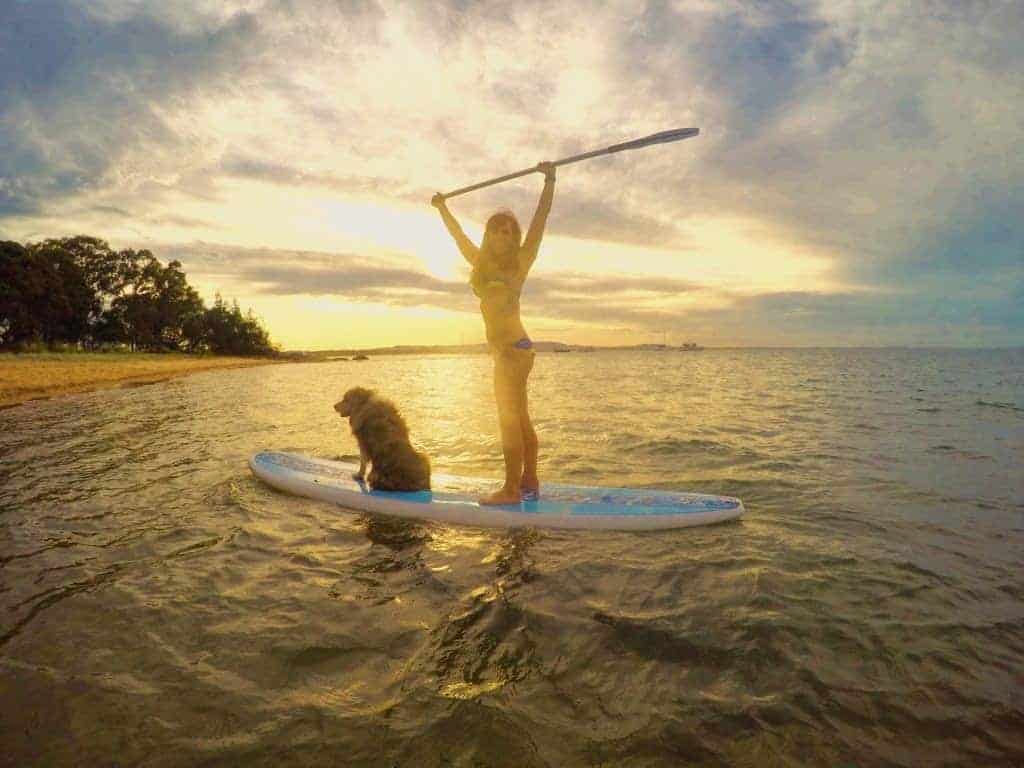 Vouchers
Similar to gifting an experience or a gift card, vouchers can be used for intangible goods, or for things your expat friend really needs.
Rather than using a website like above you can go directly to a place and send your loved one a voucher for it. It could be a spa treatment, a restaurant dinner, or a weekend away.
Try to sneakily ask their friends, or look up top restaurants and experiences in the local area where they live to see if they offer gift vouchers.
You could also look at vouchers for local clothing stores.
One thing I noticed about moving abroad is how different fashion can be and how the environment affects what you wear.
I never wanted to spend too much on new clothes knowing I'd likely be moving again and the fashion would be different or climate wouldn't suit, but at the same time, I would really have appreciated a gift that allowed me to get some new seasonal stuff without feeling guilty, and maybe get rid of the old!
Some Extra Stocking Stuffers for Expats
Jewellery – This could be the main gift or something small to add to a bigger present since it's lightweight. Watch out for posting restrictions though, it may be better to buy online and send directly.
A journal for recording travel experiences or thoughts
Portable Scale – to help when travelling or moving a lot
Solar Phone Charger – Always comes in handy!
Travel Scratch Map – Another piece to put on the wall and remind them of their travels
Adaptors – I swear I never have enough plug adaptors. I still have plenty of devices that use the NZ/AU plug configuration, as well as several ones that use the UK. This means I'm forever changing adaptors around and when I travel I need to have ones that can fit both to go into wherever I'm going!
Luggage tag – they don't have to be boring! Look for quirky designs or things that remind them of home
Cord organisers – Great for keeping cords organised at home or while travelling
Tips to keep in mind when buying gifts to send abroad
International Shipping
Check for international shipping when you're buying online.
Sometimes it doesn't come up until you're much further through the purchasing process so you'll need to hunt around the FAQs or see if there's a section about it elsewhere if you don't want to get caught out.
If an online store has different locations, use the one where your friend is living rather than your own.
Postage rates
Check postage rates at your local post office. There are different options like boxes or envelopes that are be stuffed with as much as you can for a set rate or packages that are priced by weight.
Things like books can be very heavy so it's often worth ordering them online to be sent directly rather than buying locally and then posting yourself.
Shipping dates
Check shipping dates from online stores and the post office. I can't tell you how many times I've found the perfect gift only to realise that it's not going to arrive in time!
This is especially important if you're buying Christmas gifts to send abroad because dates often change for December and the cut-off postal date which be much earlier.
Customs restrictions
Check restrictions on sending certain items abroad, and on taxes. I know jewellery is often restricted, so it can be better to buy that online and have it sent directly.
Sometimes if the package is over a certain value the receiver will have to pay an import tax. I've had to pay £30 for something sent to me in the UK and I paid to receive a gift in Spain too!
And that's my expat gift guide! Happy shopping for your friends and relatives moving or living overseas!
If you're specifically searching for gifts for kids, I also made a separate guide of 50+ presents for kids who love to travel or things that will inspire them to do so.
Read more: 50+ Travel Gifts for Kids
Sonja x
If you liked it, pin it!