We've all tried to find words to describe how we feel when we travel, and sometimes nothing seems to quite explain it right. I love discovering new ways to express myself, and over the years I've slowly collected the below list of travel words that are either not commonly used in English or are from another language and explain those travel emotions we go through much better. If you're a bit of a Pinterest addict like me you might have heard some of these alternative words for travel before, but hopefully, some are new!
These are just a few of my favourite words associated with travel (you can see 18 travel unusual words more here!). As someone who writes about travel all the time, I love finding new words to describe travel experiences. Everyone knows wanderlust, but are there words for wanderlust in other languages, or even just another word for travel too?
The unusual travel words you need to know:
Resfeber  (n)
Origin – Swedish
The tangled feelings of fear and excitement before a journey begins.
We've all felt this. That jolt in your heart when you book your flights, when you tell your family and friends what you're about to do, and now that feeling has a name. This feeling is for new travellers and old alike. I still feel it when I embark on new journeys, especially before I moved to Spain to teach English.
Fernweh (n)
Origin: German
Farsickness. An urge to travel even stronger than wanderlust.
That feeling you get when you've been home too long and you ache to be out into the world again. Sometimes you don't know where you want to be, but you know that it's away. Sometimes you know where, and you want to get there as quickly as possible. This it that feeling. Last year I had a serious case of the post travel blues, and felt this to the extreme!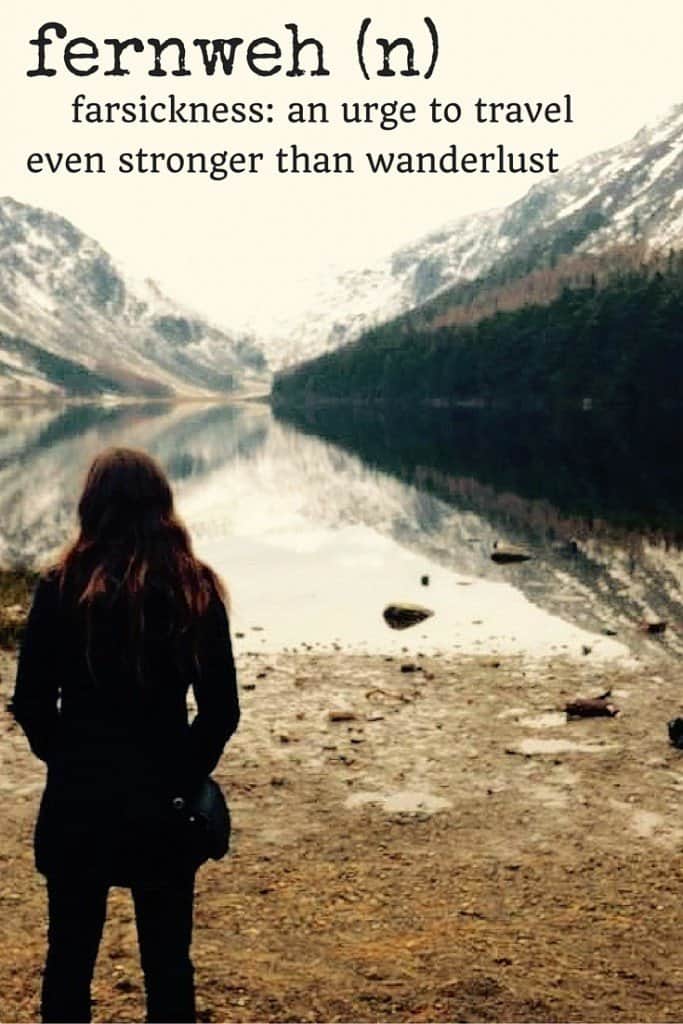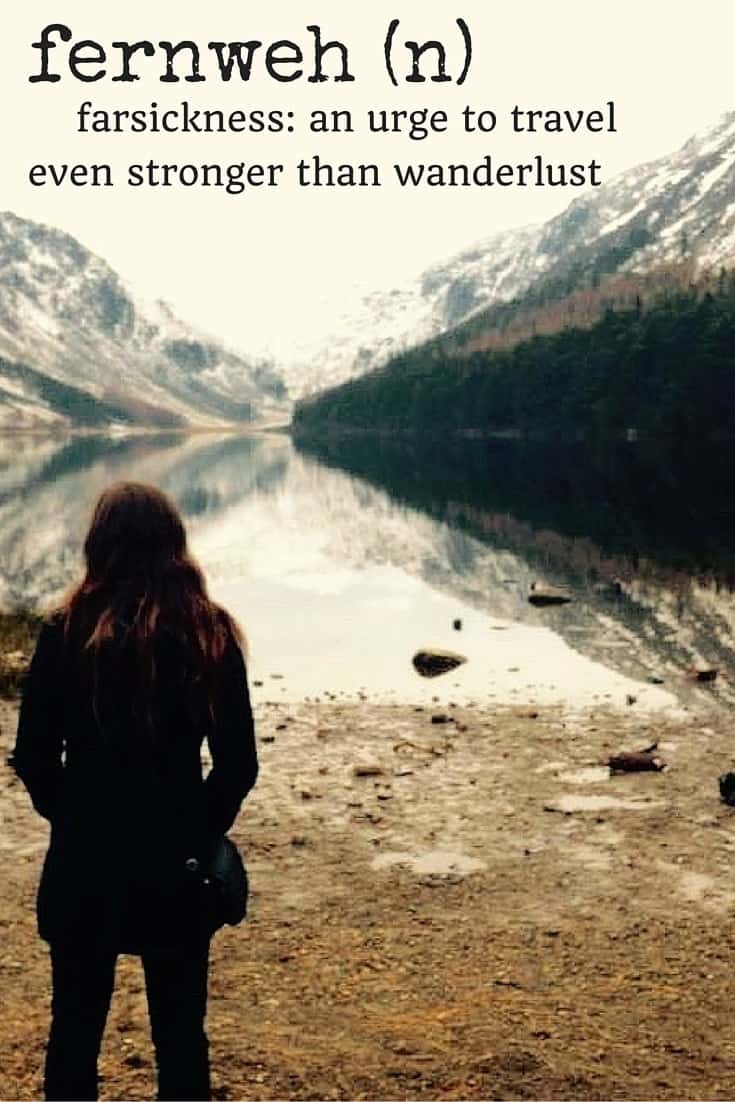 Dérive (n)
Origin: French
To drift unplanned, led only by the landscape and architecture around you. The idea that even if you drift you will end up falling into a path that is lined out for you by your surroundings. This could describe life overall, but it also describes small journeys. When you're wandering through a new city and you just happen to wander on a path that takes you to great discoveries. This happened to me in Stockholm, when I went to the archipelago and saw absolutely nothing of the city…
Numinous (adj)
Origin: Latin
Feeling both fearful and awed by what is before you.
I don't know why but there's something intriguing about finding Latin words for travel. Maybe it's because it's not a language we really use anymore, but it forms the basis for so much of ours.
Firstly referring to divinity, but I think it is a wonderful way to describe how you feel when you see things that are so amazing you're not sure whether to be amazed or realise your own insignificance in the world.  It's the magical feeling when you see something truly awe-inspiring, be it the scenery before you, or just something amazing falls into place when you're travelling.
Visiting the rice terraces of China was that moment for me.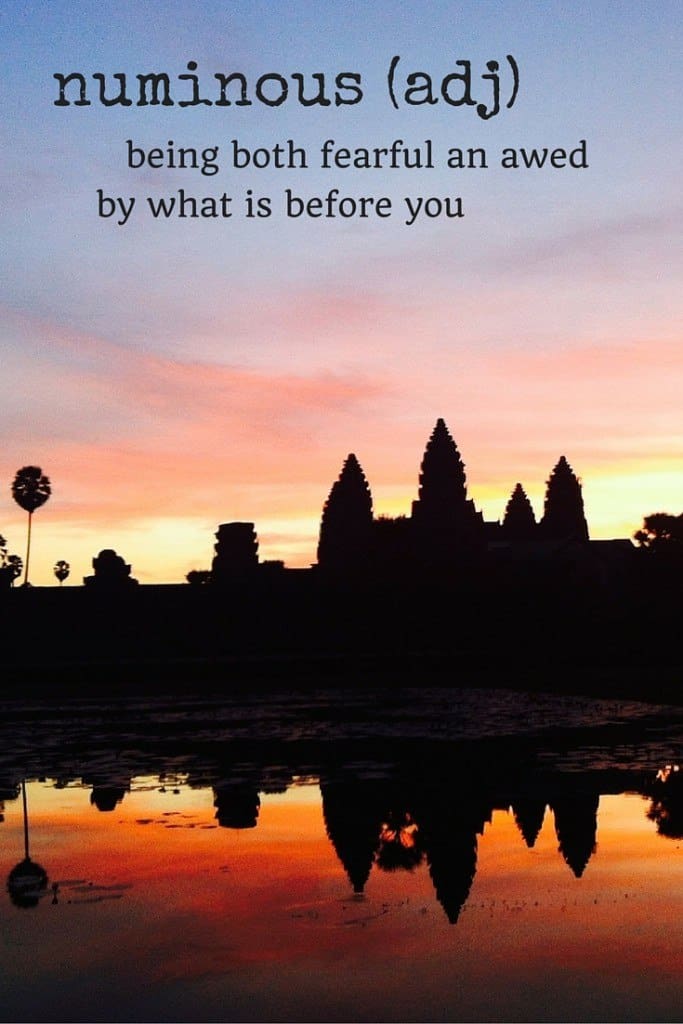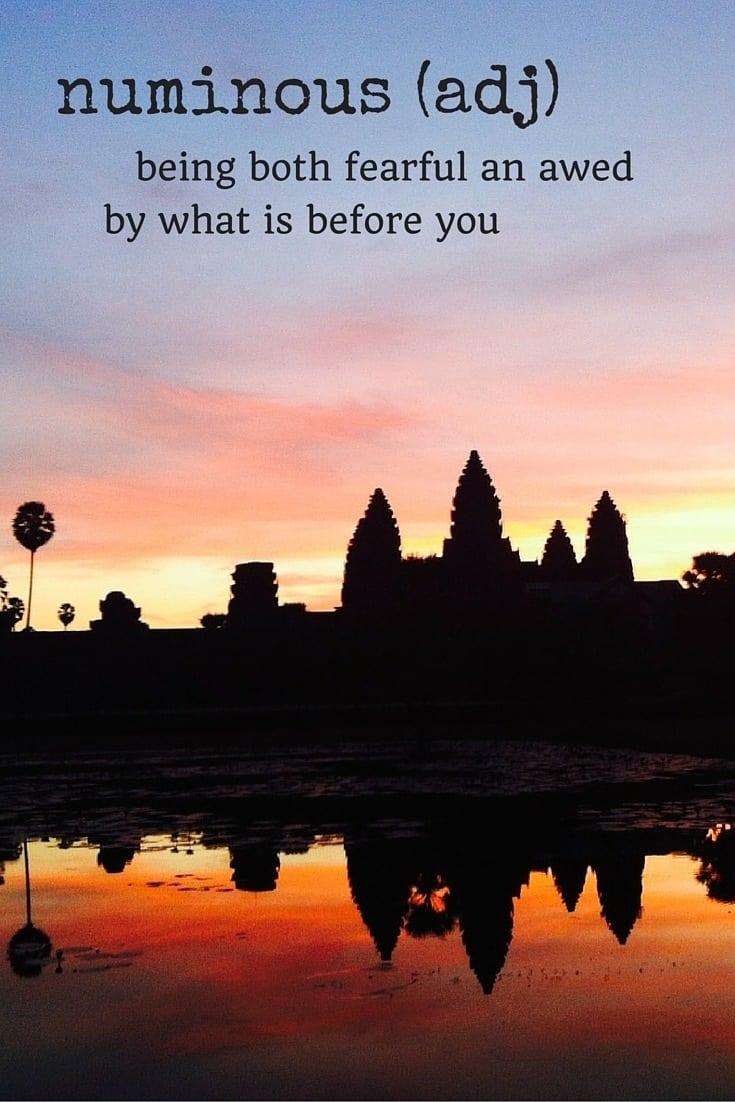 Schwellenangst (n)
Origin: German
Fear of crossing a threshold to embark on something new.
Maybe referring literally to a door, but a great way to explain that feeling you might have before deciding to set out on a new journey. Did you make the right decision? Those questioning feelings now have a name. I thought I might have made a mistake in moving to Spain but really, it was just this feeling of fearing something new.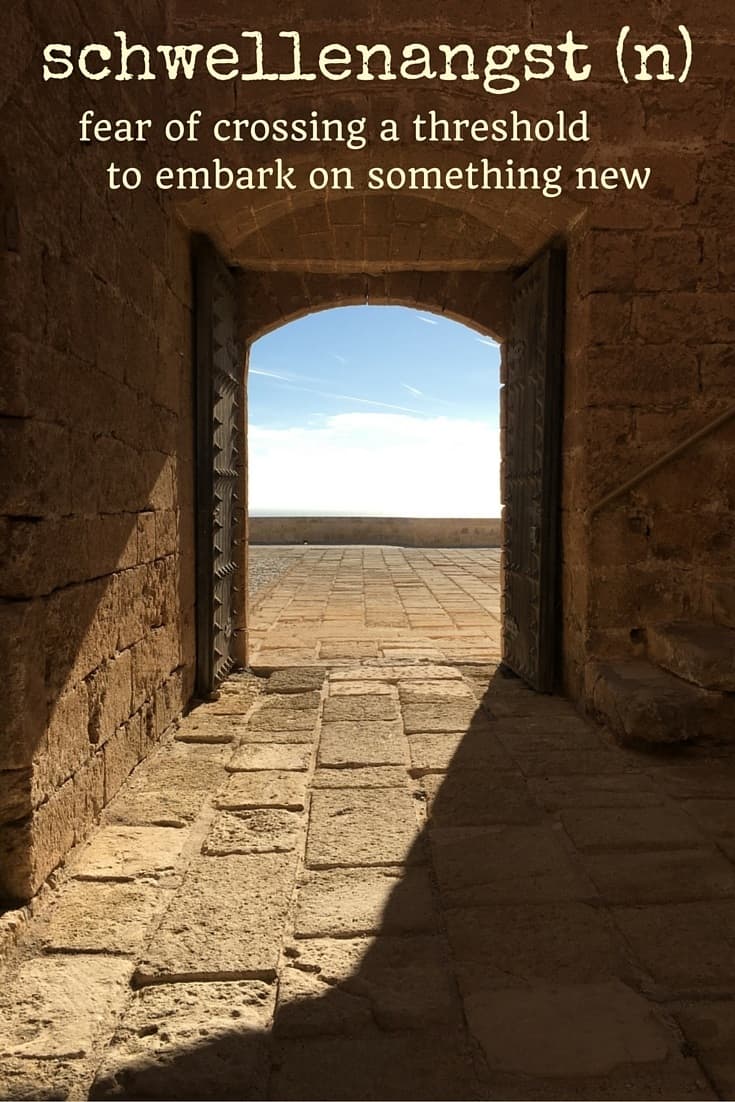 Strikhedonia (n)
Origin: Greek
The joy of being able to say "to hell with it".
A popular Greek word associated with travel! What you can do when you decide to quit everything, stop making excuses, and explore the world. When you book your flights or you decide to do something on your journey that you wouldn't normally do. You're travelling, who cares right?!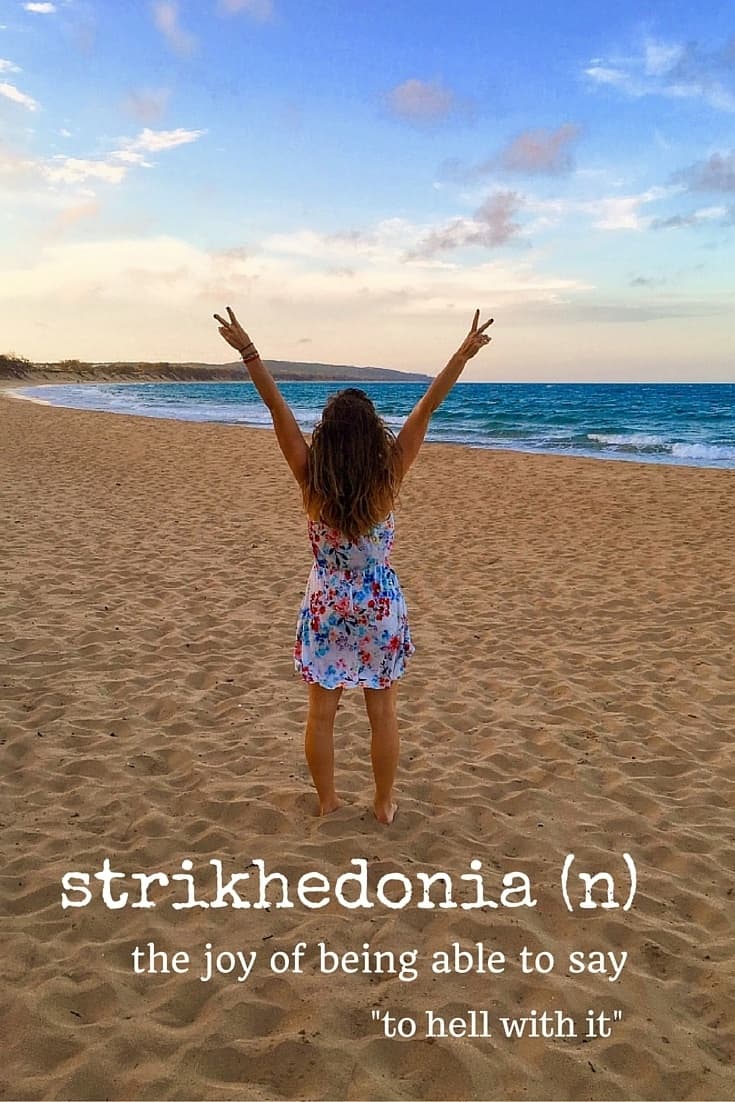 Vagary (v)
Origin: Latin
A wandering or roaming journey.
An unpredictable idea, desire or action. Travelling without knowing the destination, and it doesn't matter. I got completely lost with friends in the Alpujarras in southern Spain, and it didn't matter one bit.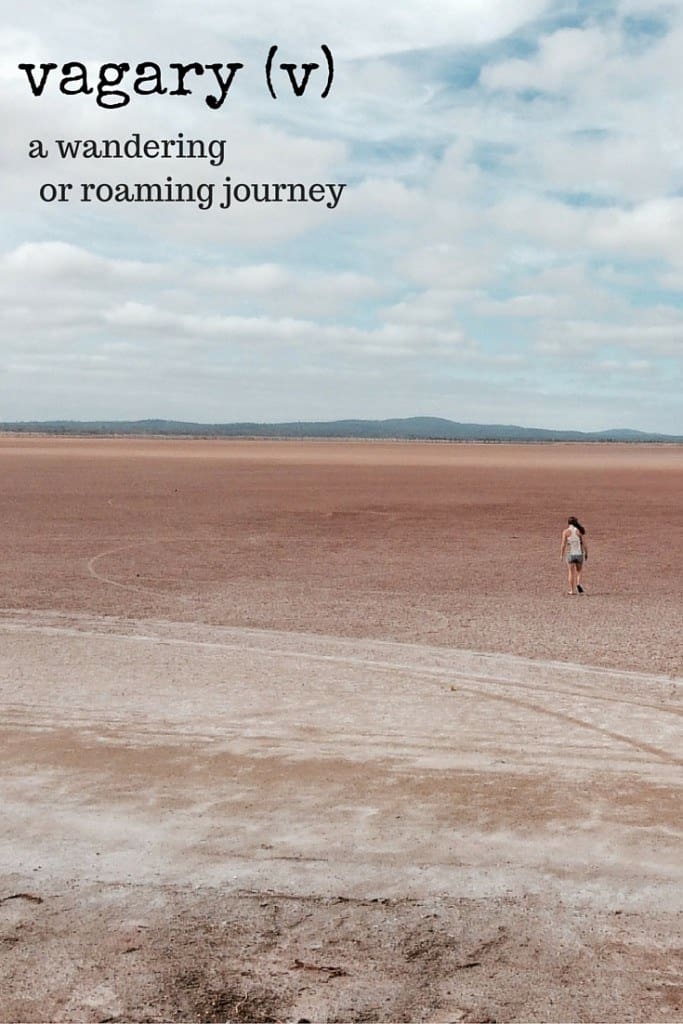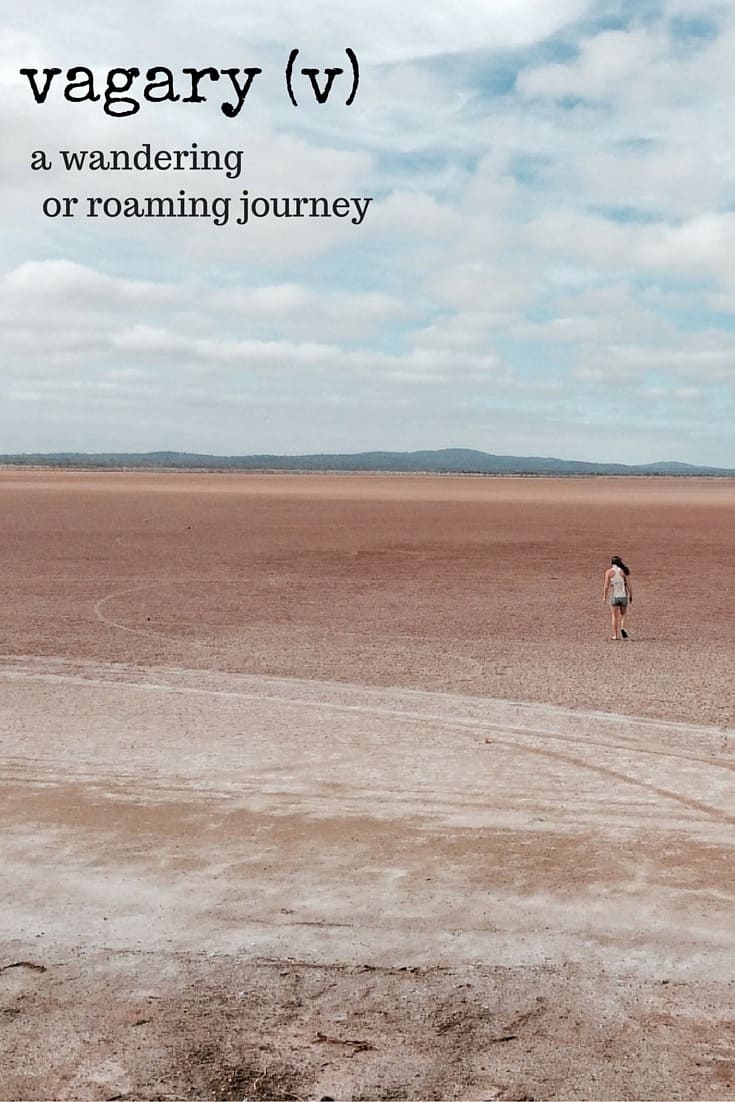 Sehnsucht (n)
Origin: German
A wistful longing and yearning in the heart for travels that have been and travels to come.
When you're not travelling this can be an overwhelming feeling, or when you think about the travel you've done and you wish you could relive it all over again. This feeling is why you need to make the most of every moment! It's why the more you travel, the harder it gets.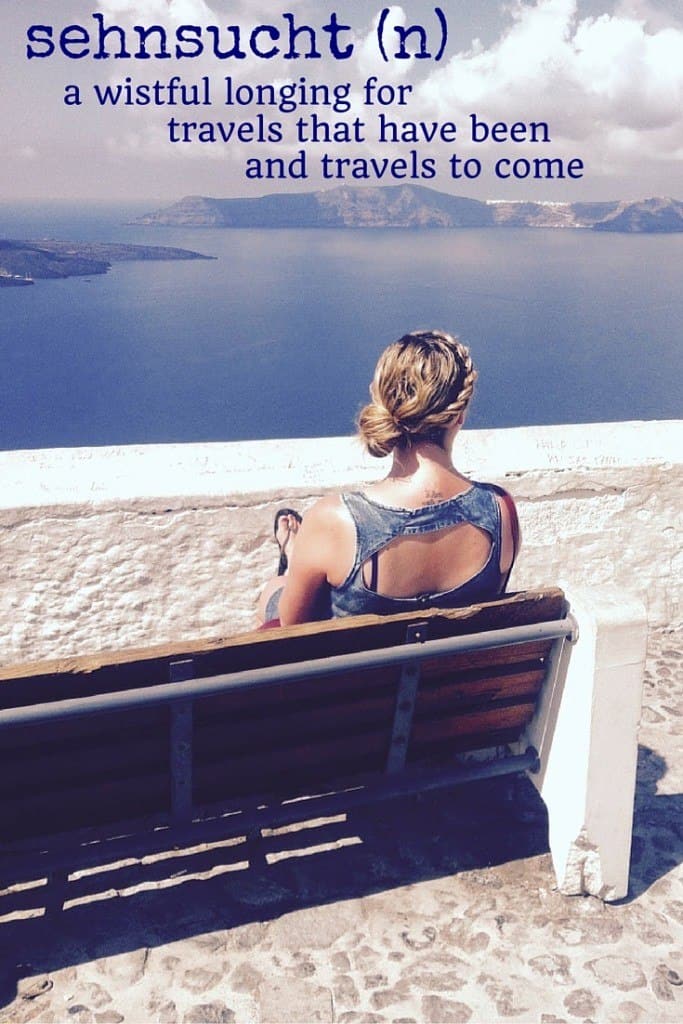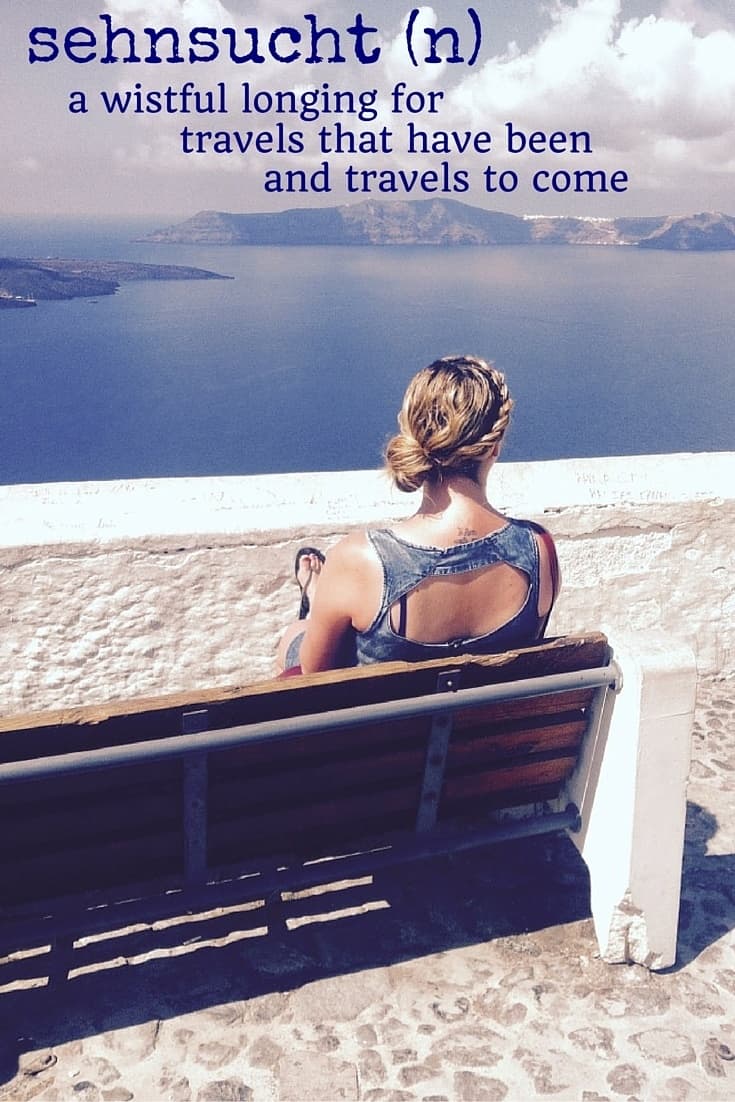 Eleutheromania (n)
Origin: Greek
The intense desire for freedom.
This is probably one of the closest to explaining wanderlust in different languages. People often say that travelling makes them feel free, and eleutheromania is the desire for this feeling. We seem to find freedom in other cultures, or just in being outside the norm, and when you stop travelling, you crave it again. I think this is what led me to make the crazy decision to move abroad for the first time at 16!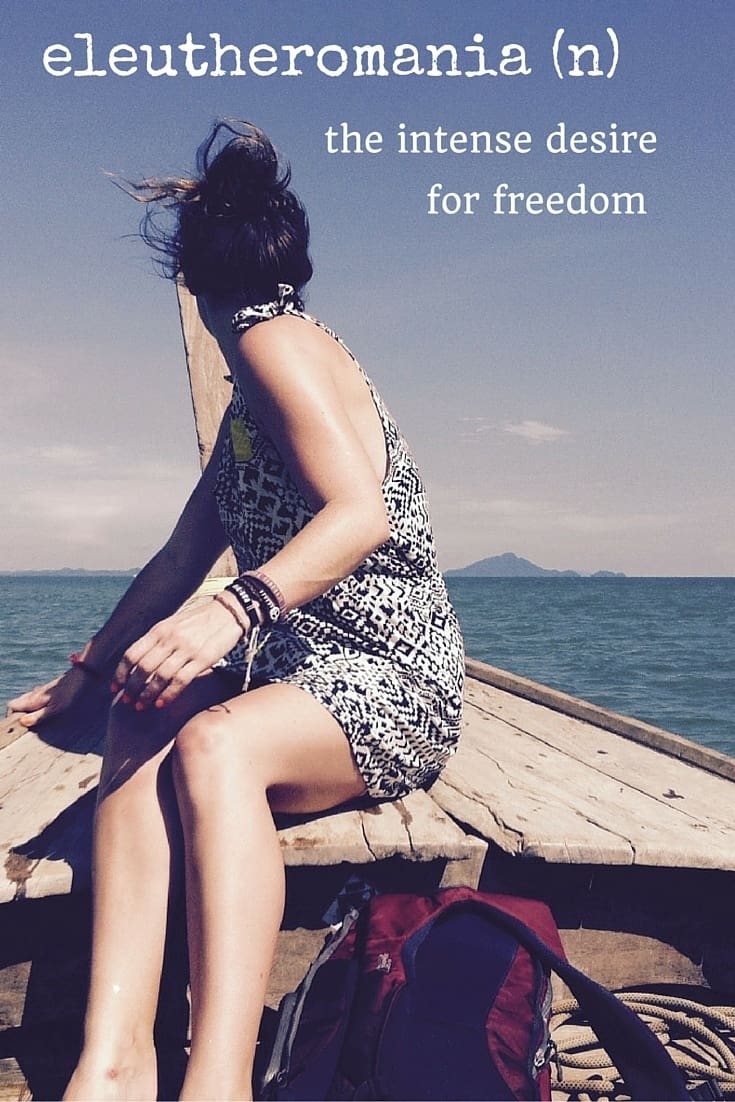 Livsnjutare (n)
Origin: Swedish
Someone who loves life deeply and lives it to the extreme.
Someone I try to be. Take chances, take risks, and always choose the adventure.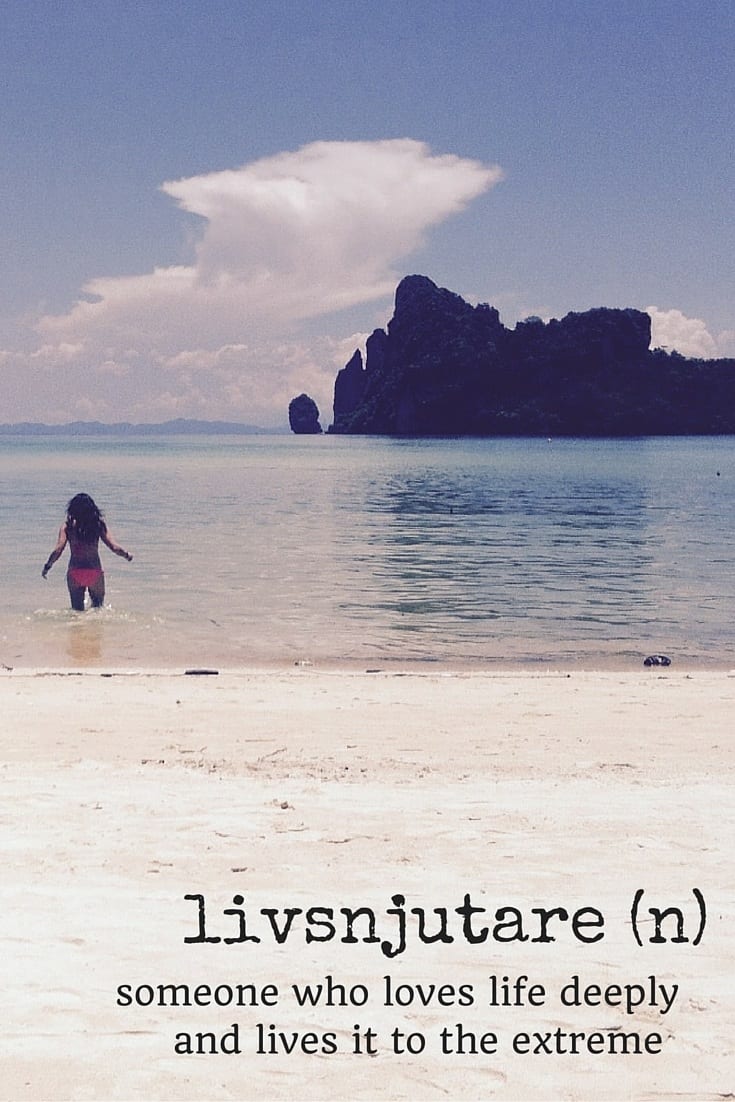 Sturmfrei (adj)
Origin: German
The freedom of being alone and having the ability to do what you want.
Travelling solo can be especially rewarding because it's all up to you. You can make your travel journey exactly how you want it to be. No compromises, no one else to please. Just you and the road. You might meet amazing people when you travel, but being on your own is real freedom.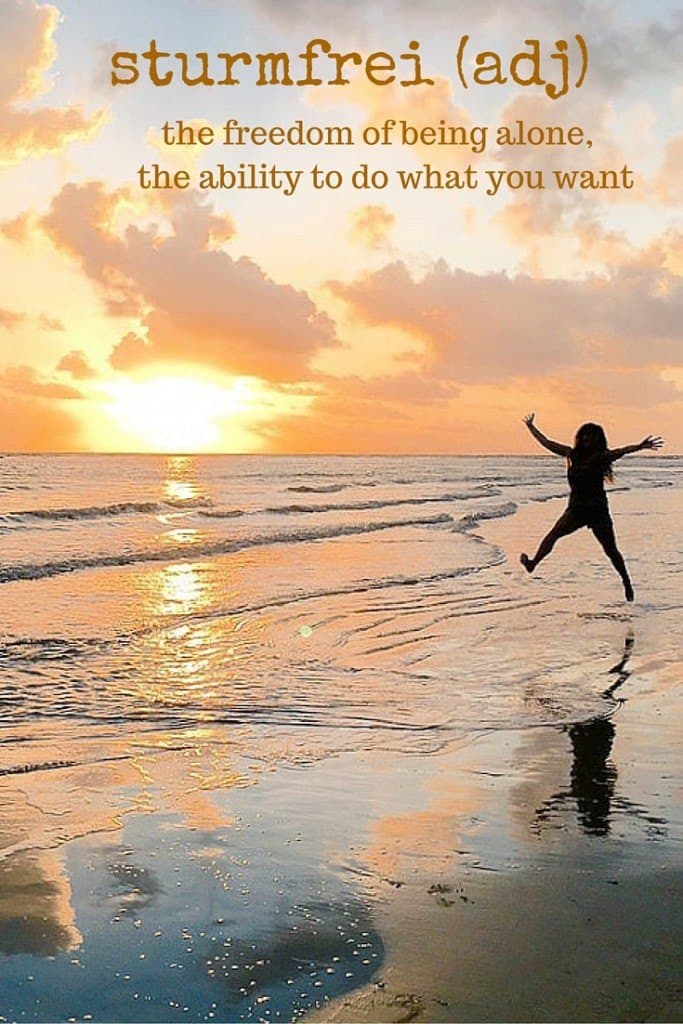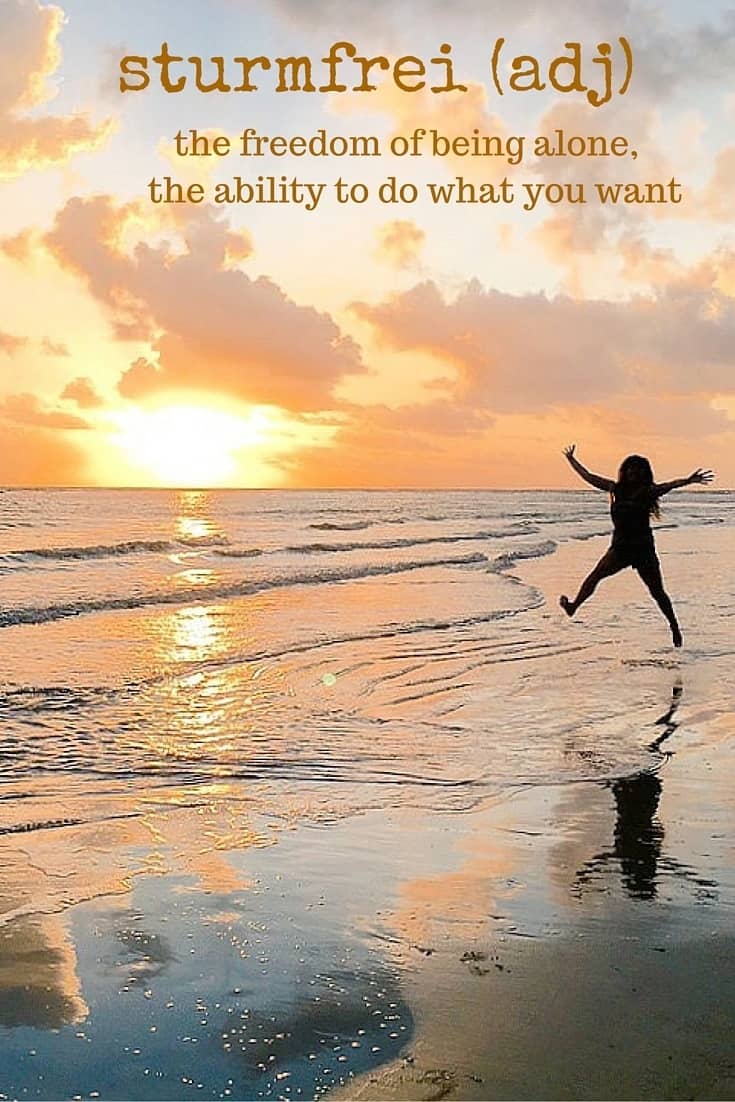 Solivagant (adj)
Origin: Latin
Wandering alone.
A kind of traveller many of us are. Solo travel has exploded so much and is no longer out of the ordinary. As most solo travellers know, you're not alone for long as you make your friends on the road. But sometimes, it's the wandering journey you take alone that is the most rewarding.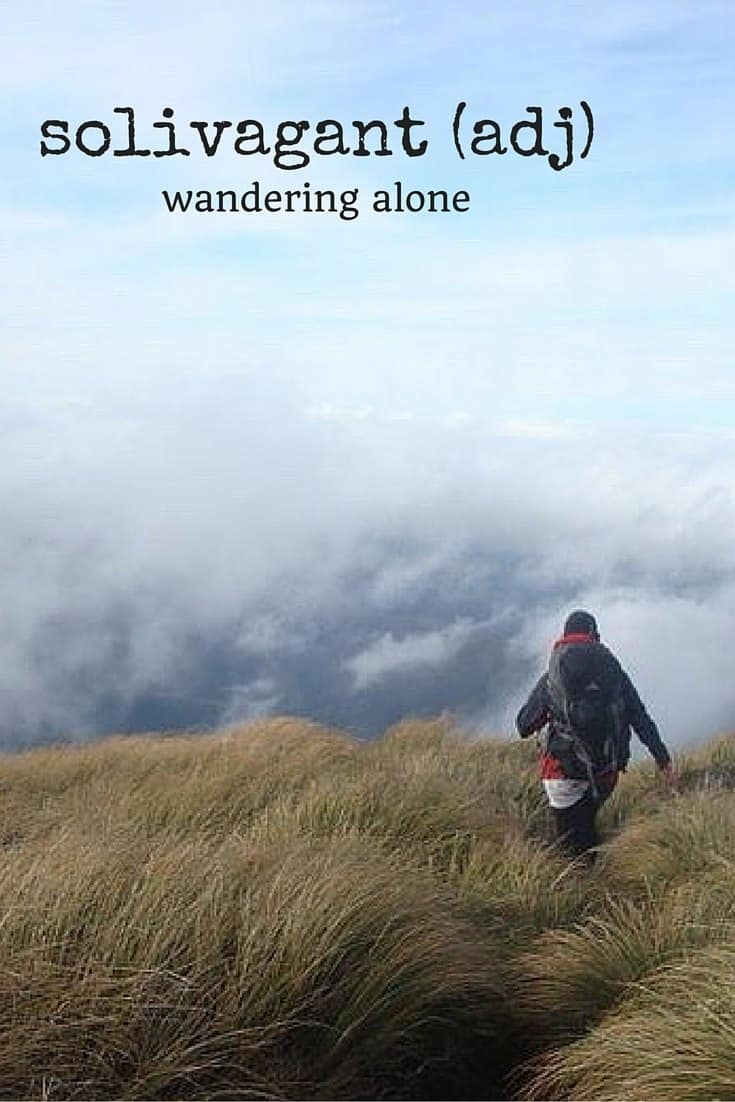 Saudade (n)
Origin: Portuguese
Nostalgia and the love that remains. A desire to be near to something or someone distant.
After your journey ends and you just want to be back where you were, or with the people you met on the way. It's the feeling that's left after it all ends. It's what makes you want to return to your favourite place, even if you know it might not be the same.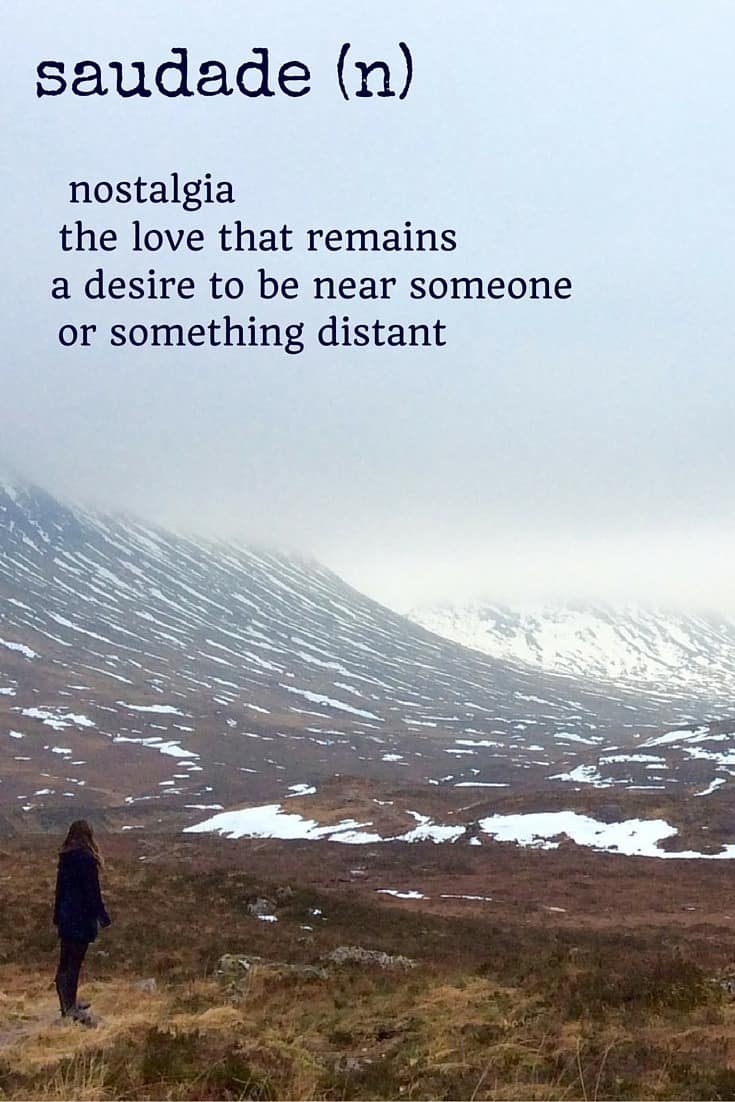 Yūgen (n)
Origin: Japanese
An awareness of the universe that triggers emotional responses too deep and mysterious for words.
That feeling when it's dark and you look at the stars and your wonder for all the things in the world wells up inside of you.
Acatalepsy (n)
Origin: Greek
The idea that it is impossible to truly comprehend anything.
Can you truly understand your travels, the things you see, and how they affect you? Sometimes it takes time to process how travel might have changed your life, and sometimes, it's better to realise we never truly know why we take the journeys we do and what they'll mean for us. We can reflect on amazing travel moments, but never fully know their impact.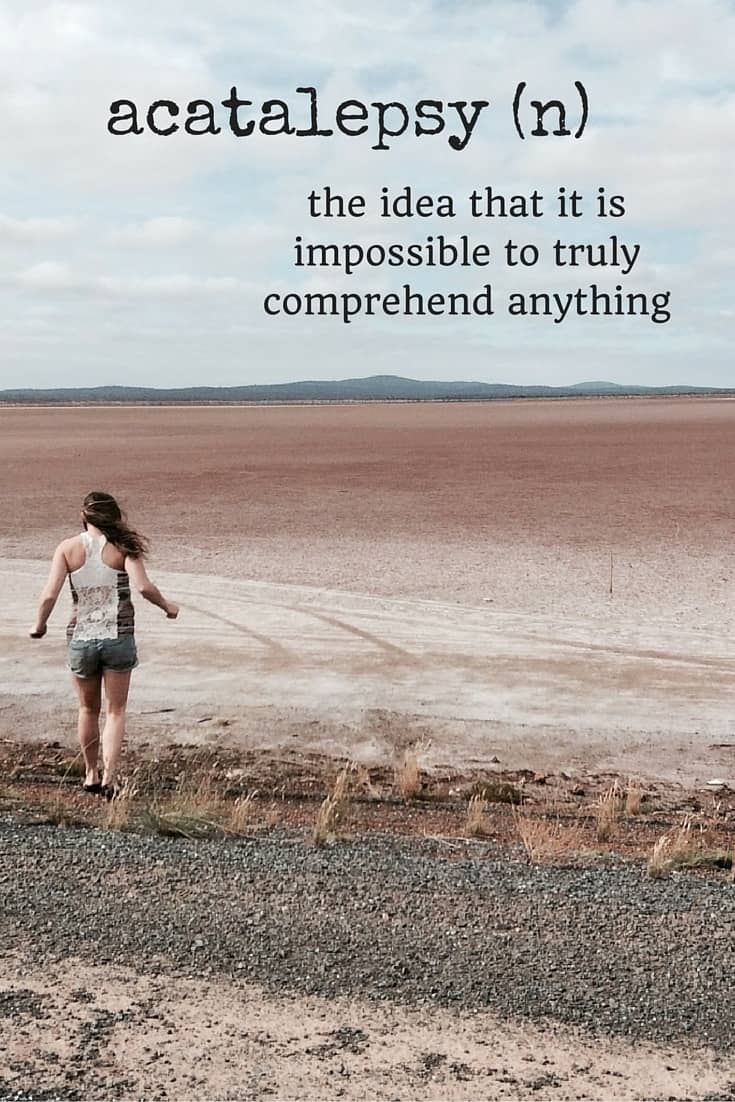 Sonder (v)
Origin: In doubt
The realisation every person is living their own vivid life.
I stumbled across this word and fell in love with the meaning, as it's something I sometimes think about. How each person's life is as full of different connections, memories and possibilities as my own. Although the internet tells me this may not be a real word, the concept is beautiful.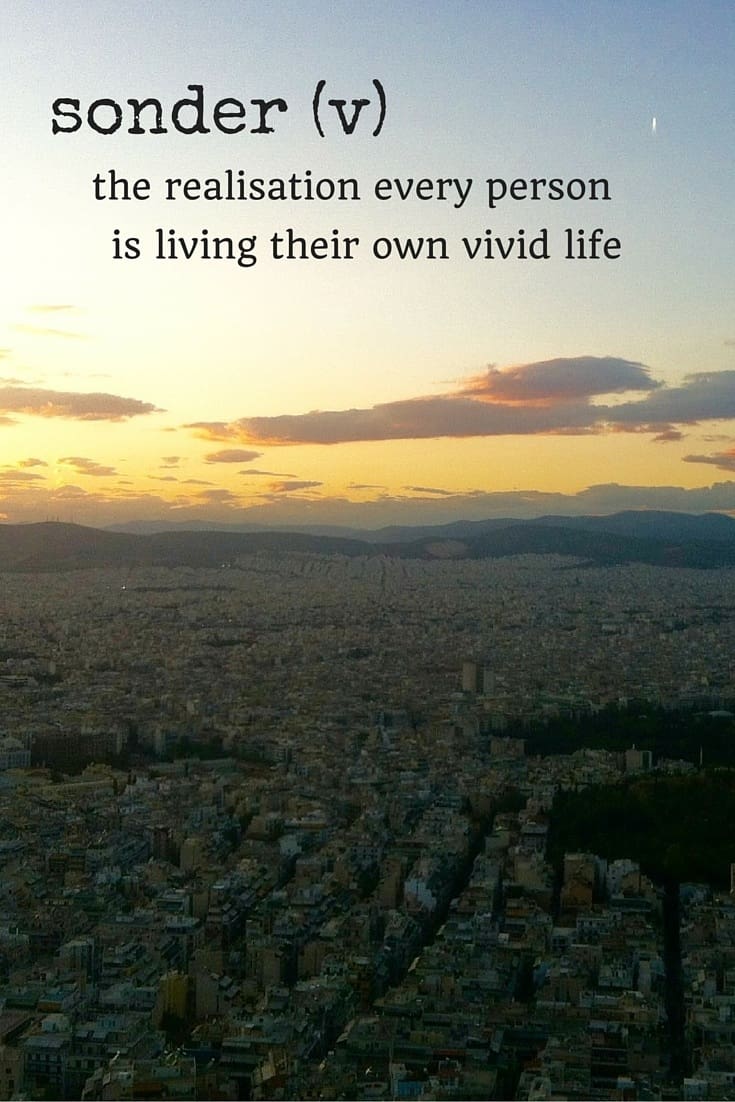 Trouvaille (n)
Origin: French
Something lovely found by chance.
A street, cafe, an experience stumbled upon by luck. I love when this happens in my travels. A moment drinking coffee under a lemon tree in the south of Spain, a garden or a lake or a swimming hole discovered with no one else around.
Hygge (n)
Origin: Danish
The cosy feeling you get while you're enjoying the good things in life with friends.
When you're out for a meal with people you met during your travels, and you feel content and right. That feeling that you're right where you're meant to be.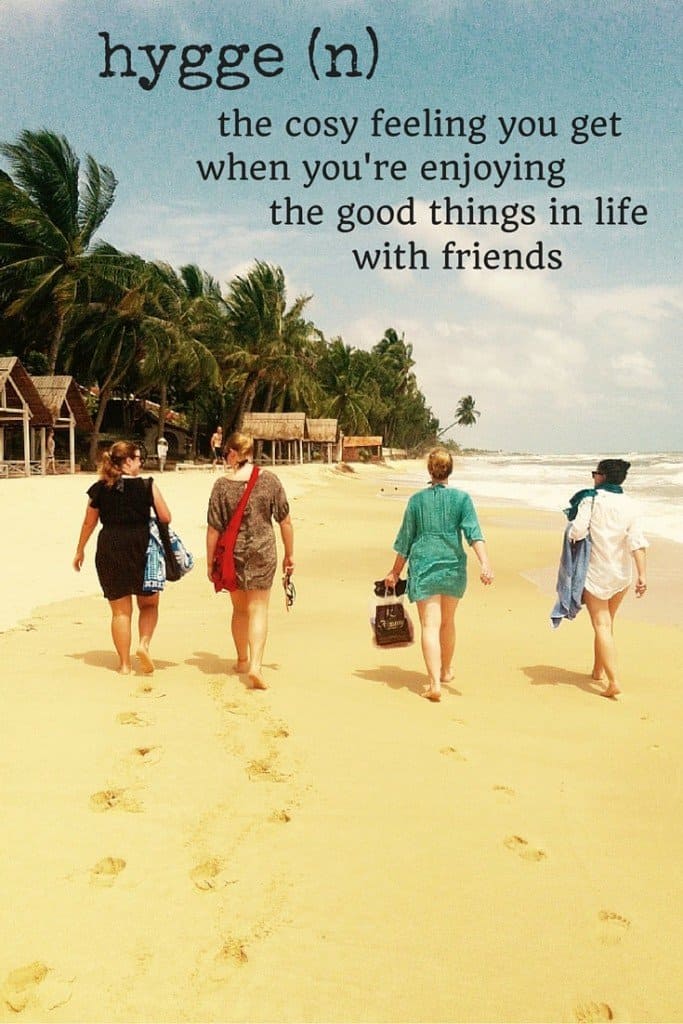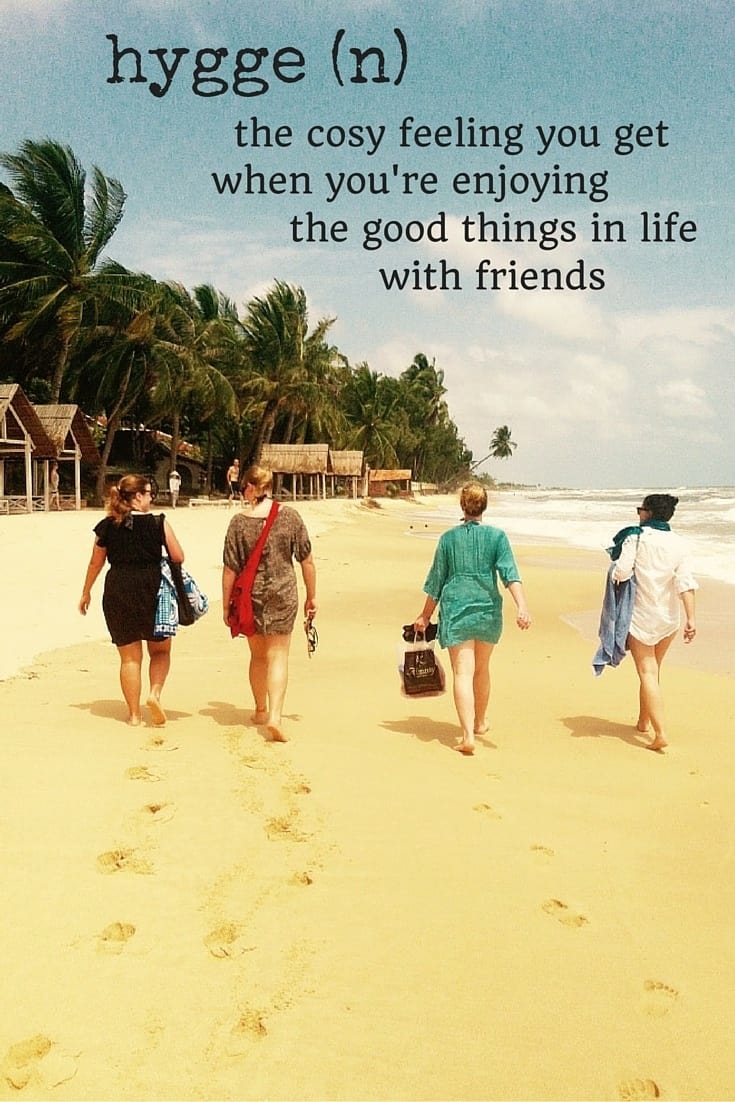 Onism (n)
Origin: The Dictionary of Obscure Sorrows – John Koenig
Awareness of how little of the world you'll experience.
When you're staring at the departures board and wishing you could go to all of those places at once. It's possible that the more you travel the harder it gets, and this is one of the reasons why. You can live abroad to try and travel more, but there's still only so much to be seen.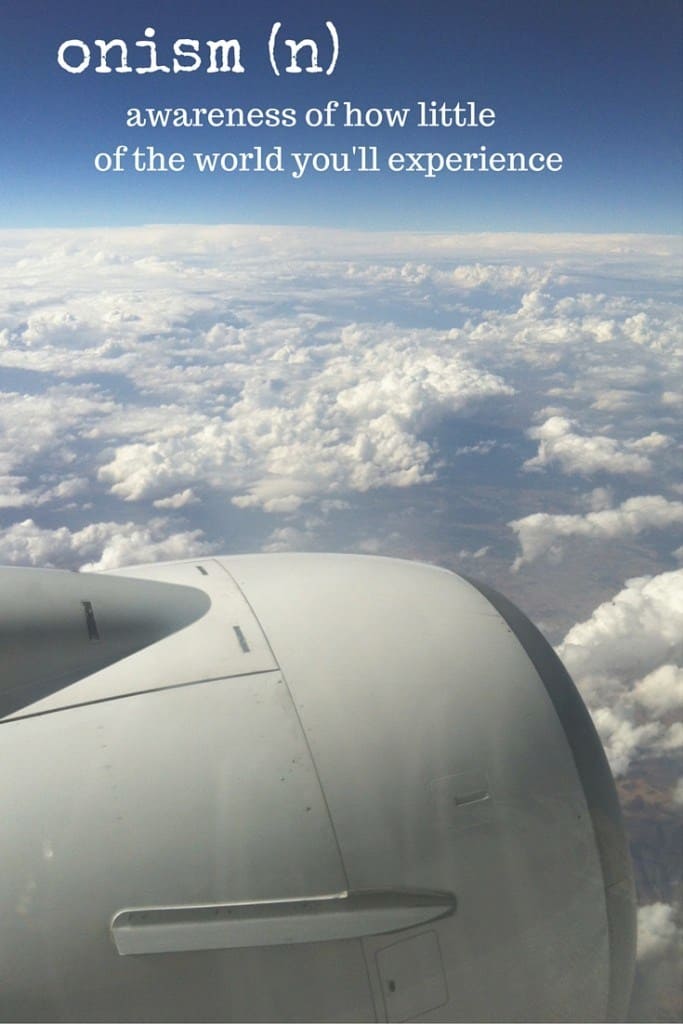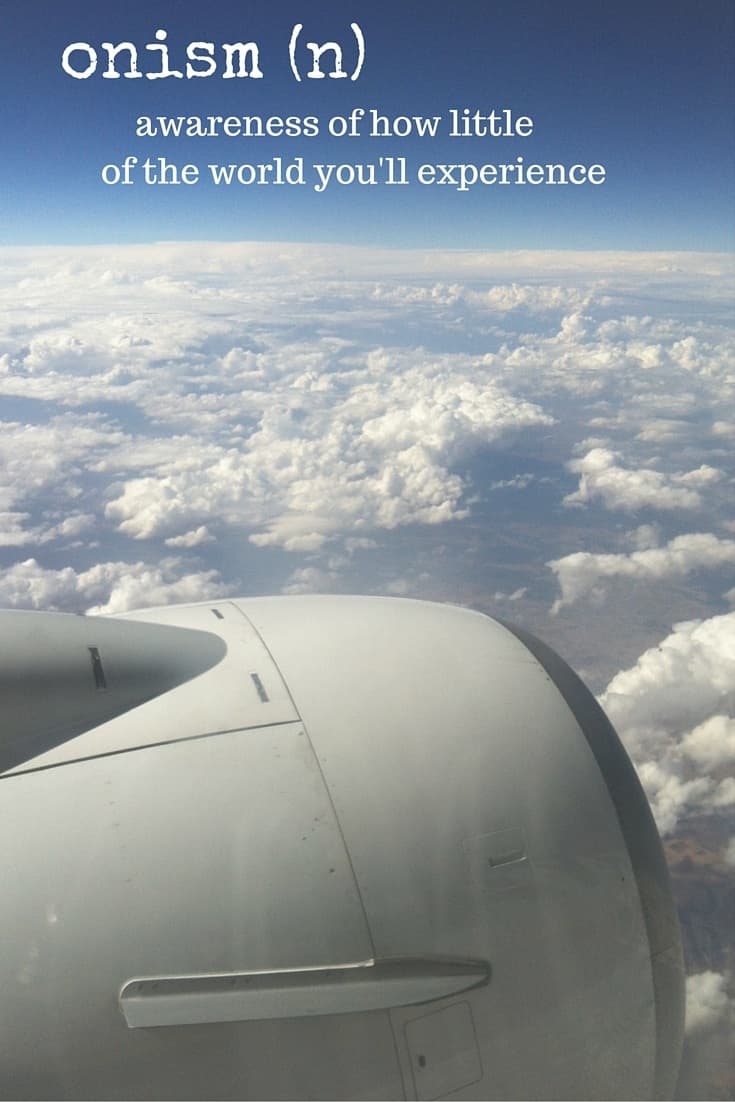 Novaturient (adj)
Origin: Latin
A desire to change and alter your life.
The feeling that pushes you to travel. When you know you're not living the life you could be and there must be more out there for you. It's time to go and find it.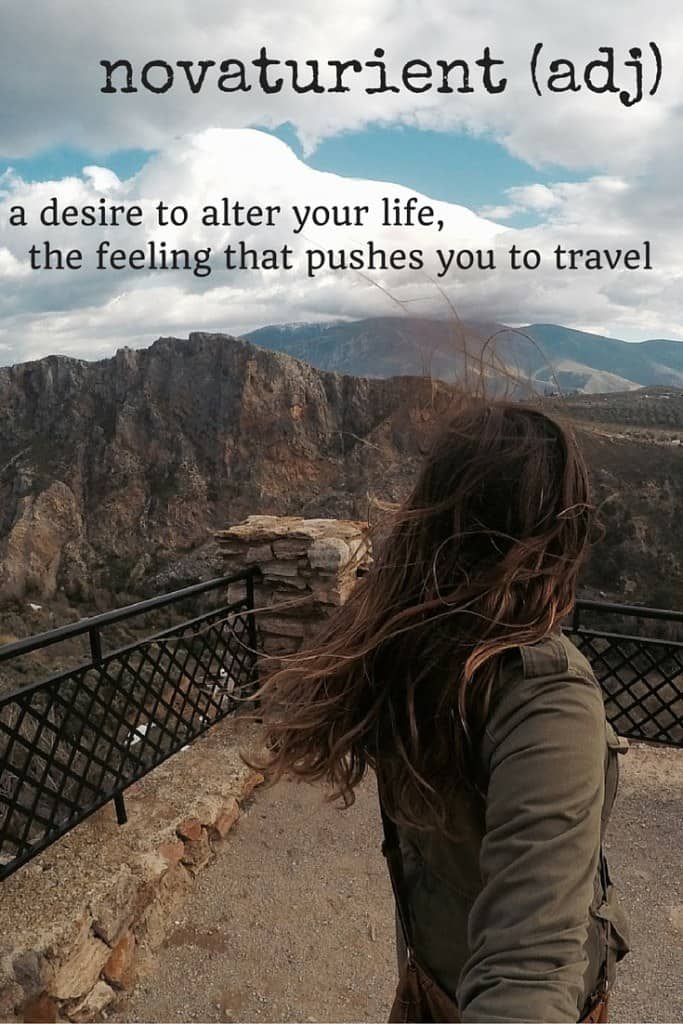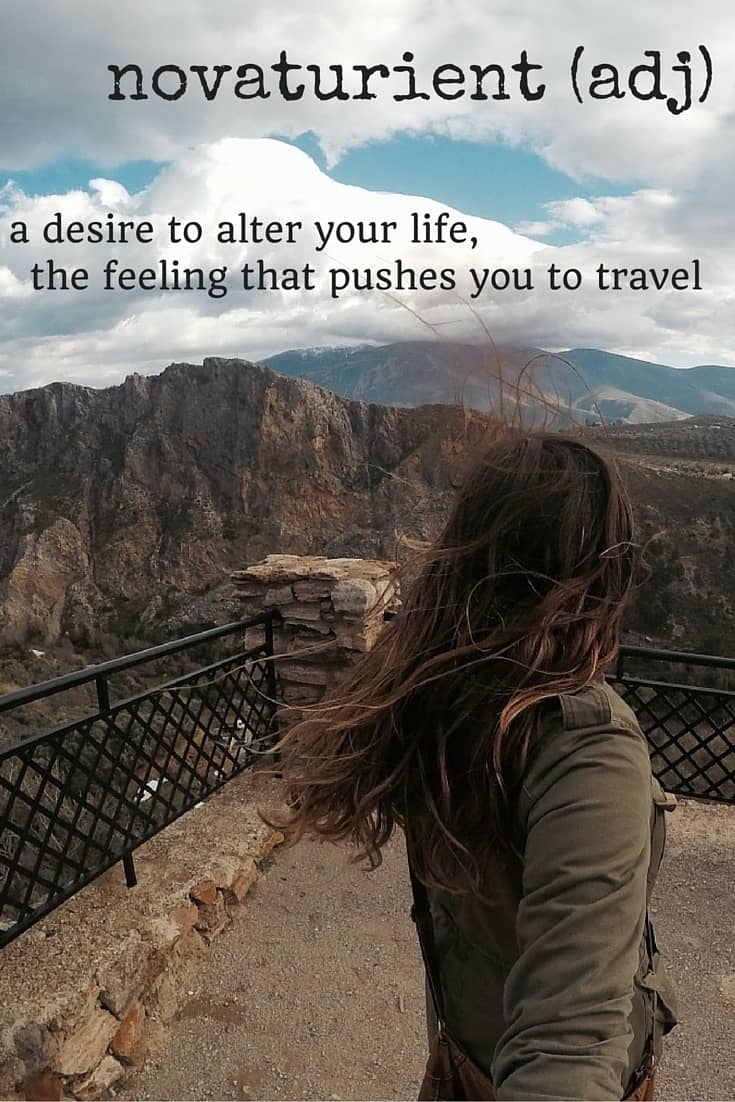 Yoko meshi (n)
Origin: Japanese
The stress of speaking a foreign language.
Literally translates to, "a meal eaten sideways", and how I feel about speaking Spanish right now! When people tell me to "just start speaking" and it's really not that easy. Can you really learn a language just by moving abroad? Maybe not, but you can try.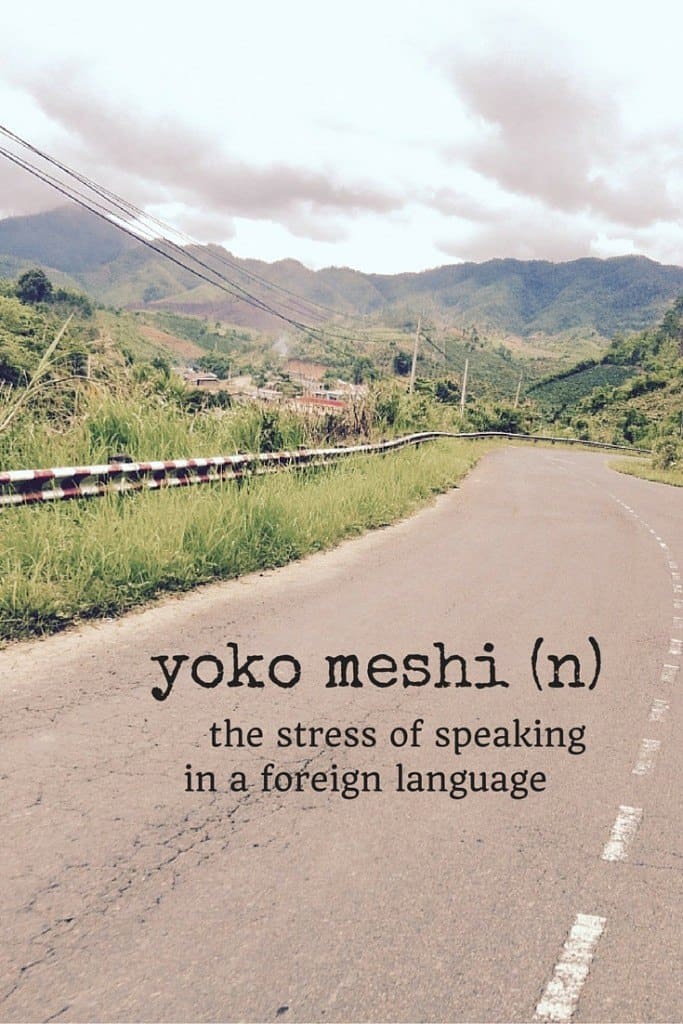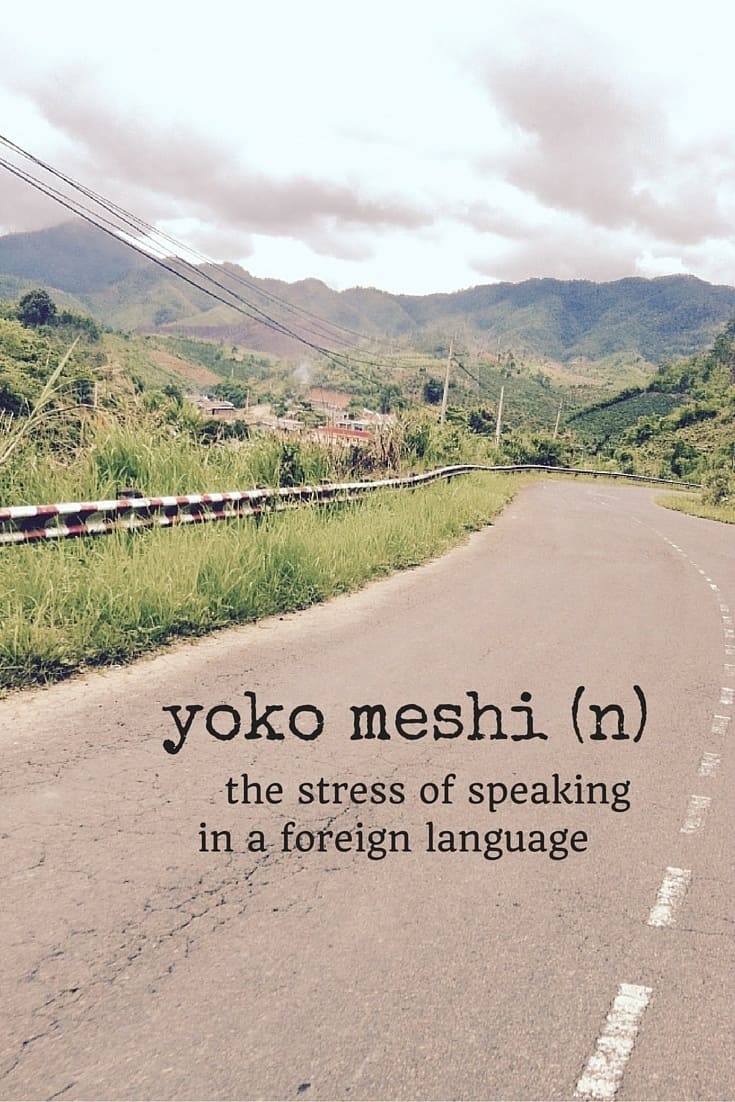 Selcouth (adj)
Origin: Old English
Strange and uncommon, the way you see things when you travel. Everything seems different and foreign, and it's a good thing. We travel to seek out the things we don't have at home.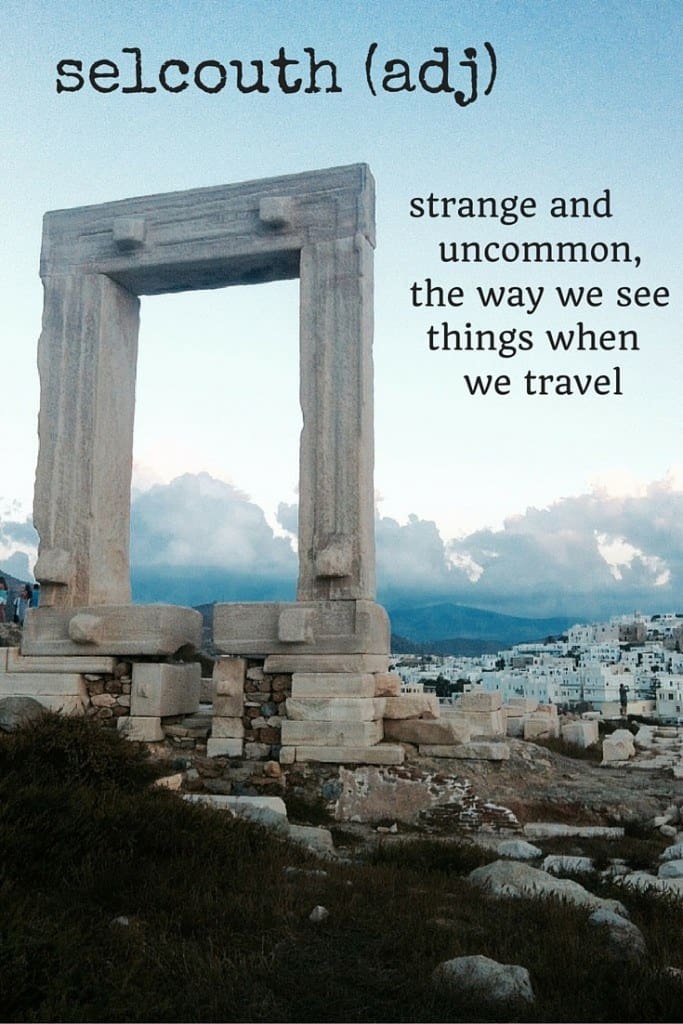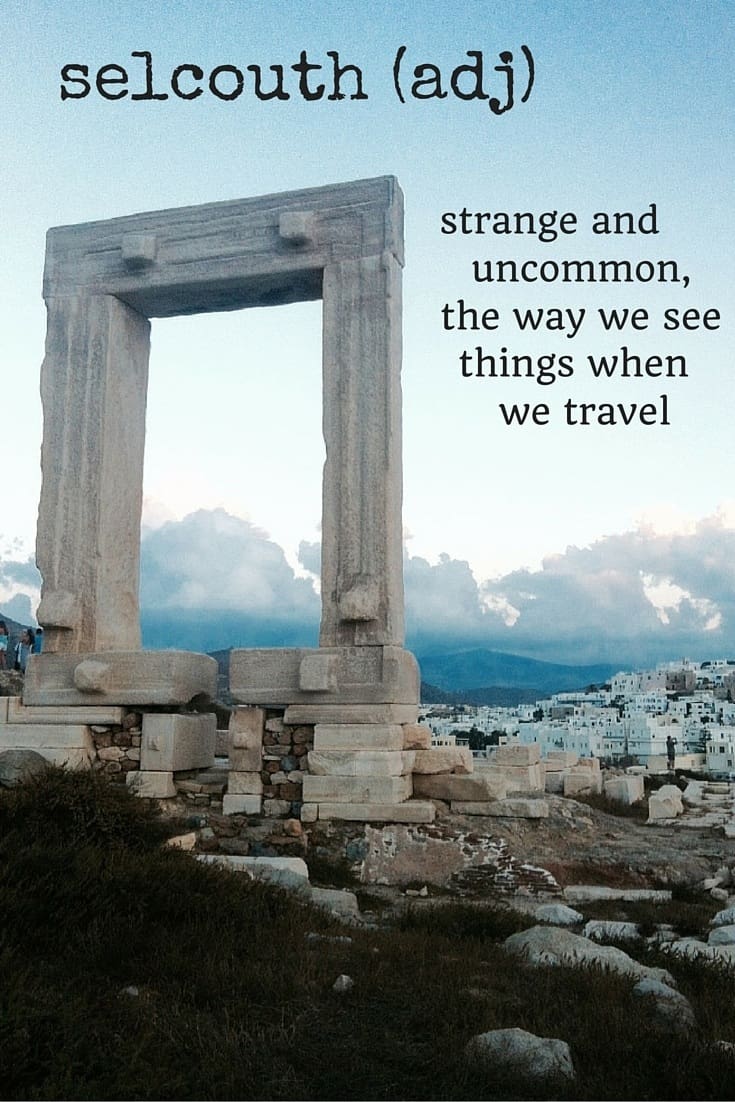 Eudaimonia (n)
Origin: Greek
The contented happy state.
That bursting feeling in your chest when you travel. When it all feels right. The constant change in travel often puts our senses in overdrive and the highs are higher than ever. Learning to dive on the Great Barrier Reef was one of the best experiences of my life, and I won't soon forget this feeling.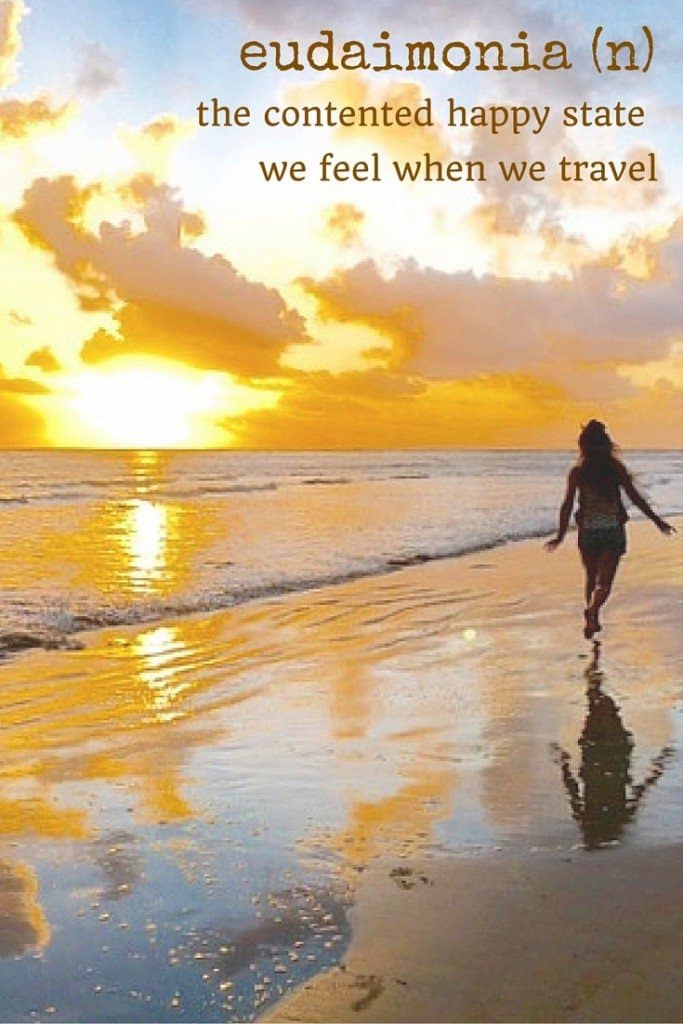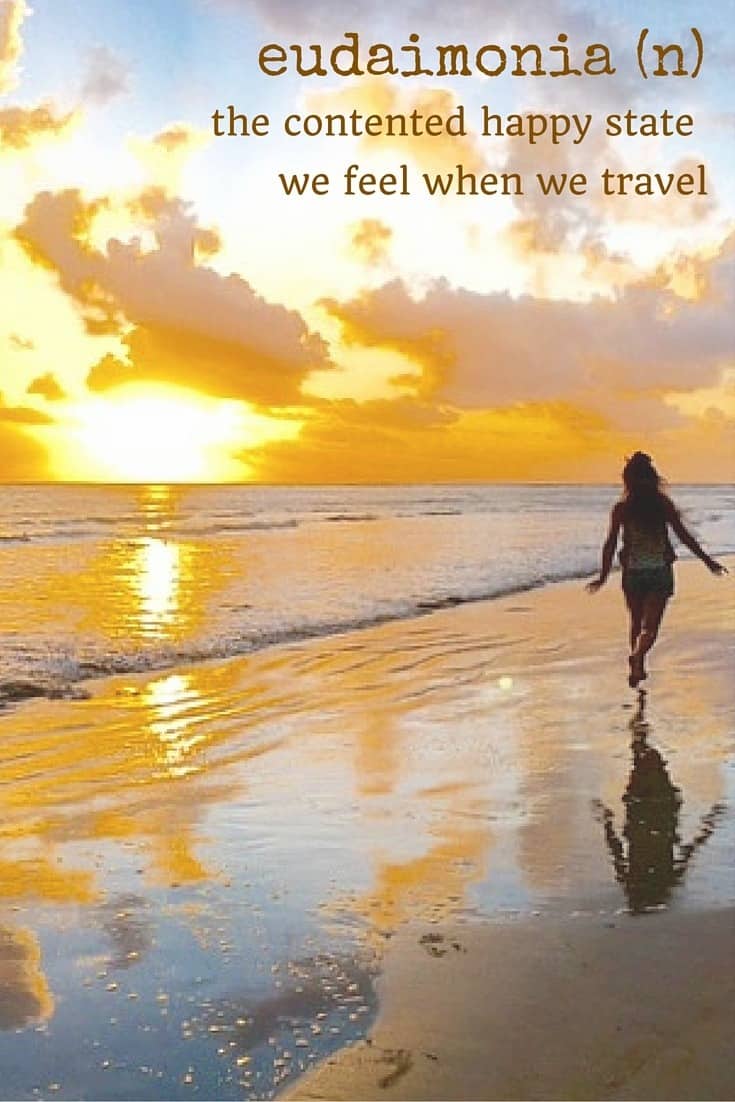 Coddiwomple (v)
Origin: English slang
To travel purposefully towards a vague destination.
When you have an idea of where you're going, but it doesn't matter how long it takes to get there. The road doesn't have to be a straight one. In fact, sometimes it's better when it's not.

Have you heard of these travel words and would you use them? Do you think they explain things better than we normally can?
If you liked them, pin them!