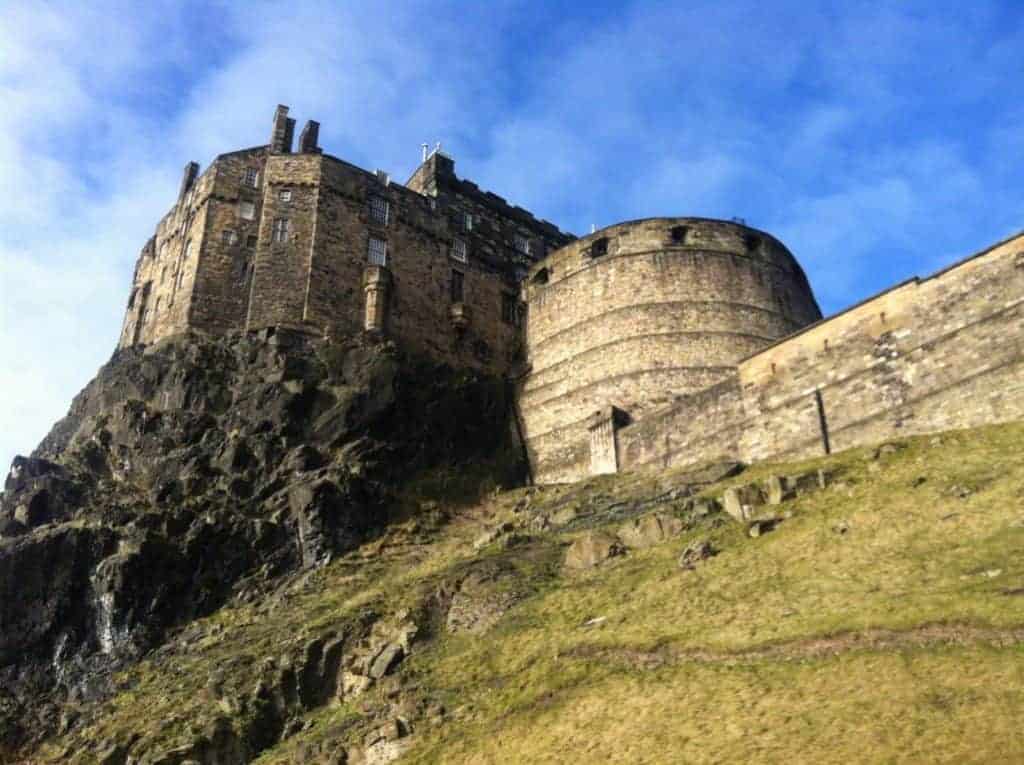 Warning: Nostalgia and probably unsuccessful attempts to explain why I love Edinburgh so much ahead!
This week I found myself on a plane.
Not surprising really, I can't even begin to count how many times I've been on a plane. This time though, it was bringing me back.
There's so many places to see in this world that it's easy to question why we would ever return to the same destination again. Surely we should try and see more, see as much as possible? Isn't that why people have those never-ending bucket lists?
Somewhat surprisingly though, many of us return to places we have been before. It appears we like the familiar. Sometimes we return because we are passing close by, or we have a particular reason to go again like work, we could feel like we missed something the first time, maybe we want to try and recreate an amazing experience, or show a place we love to a person we love.
Sometimes a place just burrows under our skin and we can't shake it. It's more than just a place we visited, or even lived once, it's a home.
This time, the plane was bringing me back to Edinburgh. When I moved to the UK I thought my two year working holiday visa would be enough and I would be ready to move on for new adventures when my time was up. But I wasn't, and I headed back to Australia with a heavy heart.
We all fall in love with different places, and at times we visit somewhere we think we'll love and don't feel it at all.
But I don't think I'm the first one to come to Edinburgh and not want to leave again.
What is it about this place that draws me in, that makes me lose myself to the winding streets?
The history of Edinburgh
Edinburgh has history everywhere you look, and it seems to permeate the air. Along with the smell of hops from the brewery in Dalry and the sound of bagpipes from the Royal Mile and Princes Street of course!
When I first emerged from the depths of Waverley Train Station to be surrounded by the vistas of Edinburgh Castle, Calton Hill, Princes Street and the mound, it felt like I've arrived in a place out of an old fairy tale, and that's never gone away.
In the centre of Edinburgh you can wander the wynds and closes off the Royal Mile in the Old Town, or take in the Georgian architecture of basement shops and cafes in the New Town. Some of the buildings here are older than my entire country.
The weather in Edinburgh (yes, really)
Edinburgh is moody. I'm not sure I've lived in a place where the mood of the city is so palatable, except maybe Wellington, New Zealand. The city is like two sides of a coin, sometimes gray and gloomy, the pace of life seemingly slower. At other times its bright blue and green, with sunshine illuminating buildings and monuments around the city that seem to stand proudly and proclaim their ability to withstand anything. Suddenly Edinburgh is more European, with people basking in the sunshine outside of pubs, pint in hand, or lazying in the park with makeshift barbeques. You can feel the contentment in the air.
Sure sometimes the winter seems long and dark, but then the summer makes up for it with long, light days. I honestly don't mind the weather here, because even when it's bad I know it'll change soon, and I appreciate the beauty of Edinburgh that changes with the seasons.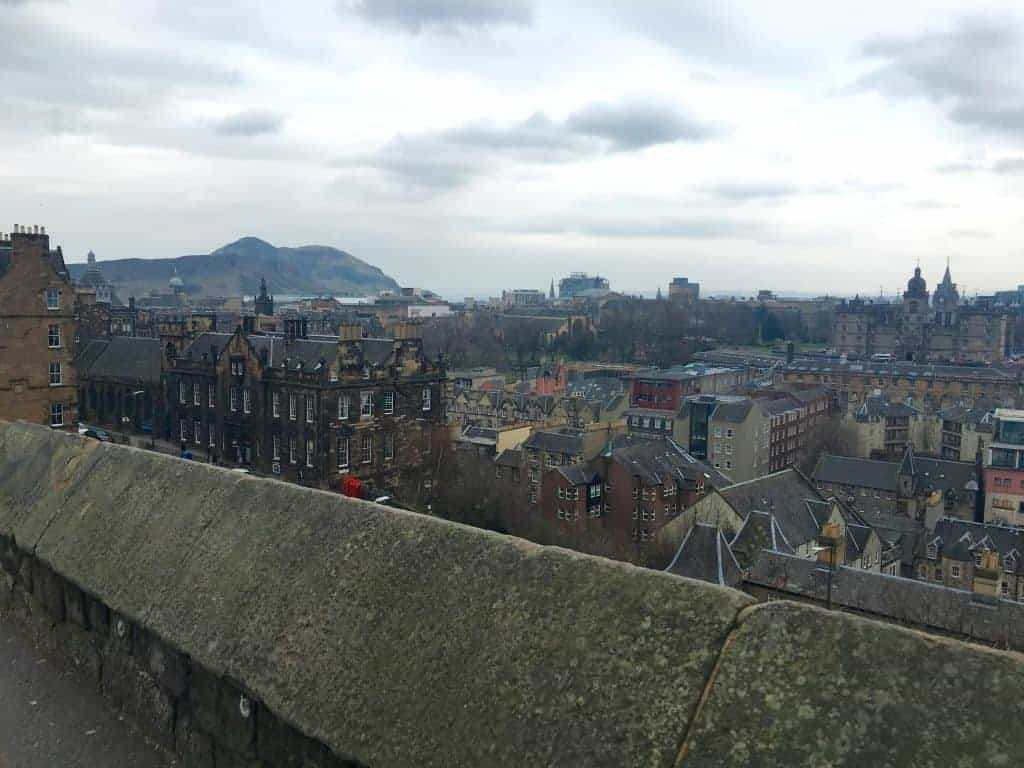 The culture in Edinburgh
No one can deny Edinburgh has culture. It's a diverse city and yet it's never lost its roots. Scotland is still here, and you can see it everyday. But in addition, there are international festivals all the time, and most especially in August. There's always something happening here and I'd challenge you to be bored in Edinburgh.
The food in Edinburgh
In Edinburgh you can devour food from almost anywhere in the world. I haven't even scratched the surface of the amazing eateries around here, although I have sampled to my fair share of cafes. If you're addicted to coffee and cake like me then there is no way you'll be disappointed.
British food gets its fair share of stick, but in Edinburgh there's something to satisfy everyone.
The landscape of Edinburgh
It might be the 7th largest city in the UK, but it escapes seeming like it. There's too much of the landscape that showcases the beauty of Scotland for it to feel like you're stuck in a city. From almost anywhere in the city you can catch a glimpse of Castle Hill, the Pentlands, Arthurs Seat and the Salisbury Crags, just to name a few.
Add in iconic monuments like Edinburgh Castle and Calton Hill, plus countless other beautiful historical buildings to feast your eyes on and you'll never be bored of the view.
It's difficult for me to explain why I love this city so much, because sometimes I think you just have that feeling, and in Edinburgh I do.
If you need me for the next four months, you can probably find me wandering Edinburgh's streets, looking at everything with starry eyes or through a camera lens. Just as likely I'll be in a cafe somewhere sipping on my favourite coffee, with a piece of cake waiting (but not for long) next to my laptop. And I couldn't be happier.
Have you returned to a place you really loved before? How did it go?
Sonja x
If you liked it, pin it!