I've been a solo female traveller for years, and I've also travelled as a couple, and with groups of friends. In each case, I've had to think about my safety wherever I go. Yes, some destinations could be considered "safer" than others, but even then you never know what could happen and it's not worth getting complacent.
Even when you've been travelling for years, keeping safe when you travel should still be a priority. I think solo travel and moving abroad solo are awesome things to do because going alone should never stop you travelling! As a woman, I've found solo travel to be both liberating and confidence building, and I think it's something everyone should try at least once in their life.
However, just because you can travel as a solo female traveller, doesn't mean you shouldn't think about your safety when you do. Or if you're travelling as a couple, or with friends. New travellers can make mistakes with their safety because they don't know better, and seasoned travellers can make mistakes because they get complacent. So here are my top tips on travel safety that can apply to everyone, no matter how long you've been travelling!
9 Tips For Before You Go
1. Research the destination
Researching where you're travelling isn't just about finding the best things to do and the coolest place to stay, it's also about discovering key tips that will keep you safe. Ask yourself a series of safety questions about the destination when you're researching the trip.
Are there any neighbourhoods you should avoid? When you're researching accommodation, consider its location in terms of safety. Is it down an alleyway or far from the main road? Check reviews, paying special attention to what solo female travellers have to say.
What about looking for well-known scams? It might be children asking you to buy them milk, or knowing that if you take a photo with someone in costume you'll need to pay them, or pay for a friendship bracelet the ends up on your arm when you never asked for it.
Is it safe to take public transport or are there certain types of taxis you should know about?
Do you need any vaccinations to keep you healthy?
Is it water safe to drink?
What sort of clothing do people wear? To stay safer when you travel, you should aim to blend in, or at least try and look like an expat who knows the place, as then you won't stand out and be vulnerable as someone who doesn't know the location.
These are the sorts of things you should be researching before your trip begins, so there are no surprises when you arrive and you can be prepared to travel safely, or as safely as possible.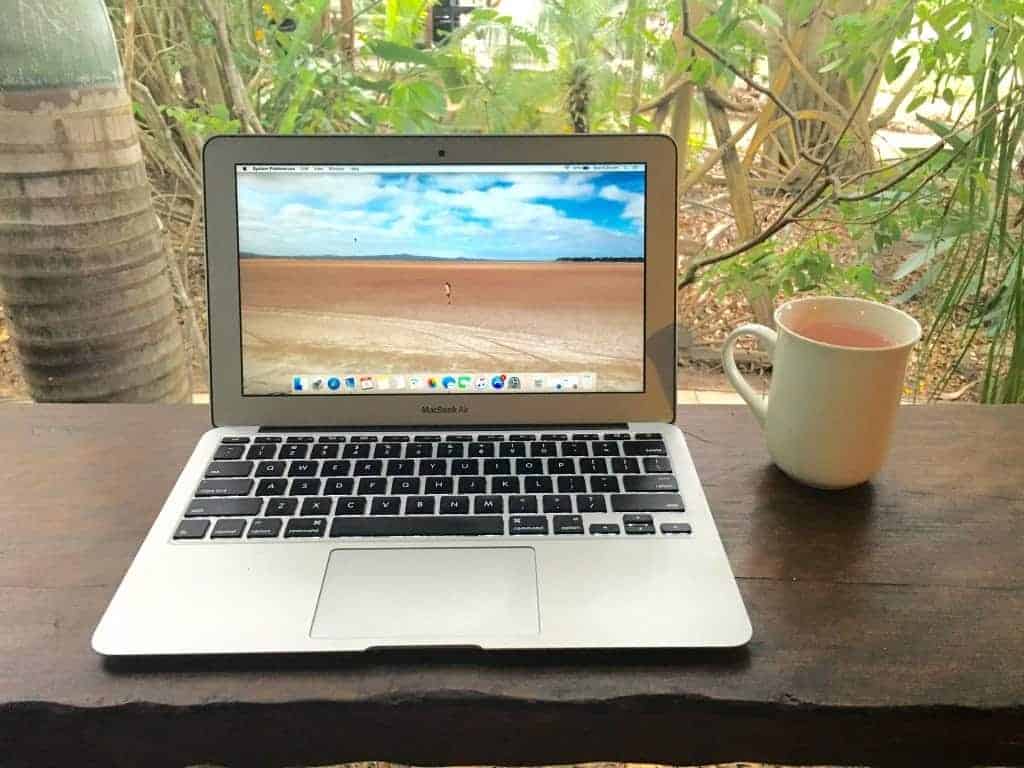 2. Copy your important documents
Scan your important documents (passport, drivers licence, important legal stuff) and save it to a secure place like Dropbox. That way if you lose anything you can access it, and you have proof of your identity somewhere safe.
You can also print out or photocopy some key documents like your passport or onward flight details, since you may need to show these at border crossings where you can't use your phone.
3. Get travel insurance
This should be the first thing you do after booking your flights! The answer to the question of whether you need travel insurance is ALWAYS YES. It can seem like a waste of money when you return home and you've had no need to use it, but if something happens and you do need to claim, then you'll never be more thankful.
In short, travel insurance could save your life. And it could at least reimburse you if your bag is lost or your things were stolen. I've had to use travel insurance several times, for minor things like a broken Kindle and a ruined backpack, and more serious situations like after being involved in a bus accident in Cambodia.
I recommend World Nomads because of their flexible policies, just be certain to get the right level of cover for the activities you want to do.
Remember to carry something with you that has the travel insurance contact details and policy number on it. Save it in your phone, or put a card in your wallet, and give it to a friend/relative who can be contacted if necessary.
4. Share basic travel info with your family or a friend
For short trips in your home country, this isn't so important, but if you're travelling abroad it's a good idea to send a small itinerary to someone staying at home including flight numbers and times, and confirmed accommodation.
When you travel long term have a person that you regularly check in with. If they can expect not to hear from you because you know you're on a tour away from service, let them know.
5. Pack your money in multiple locations
Staying safe when you travel is also about being prepared. Have a secret stash of cash and a separate card hidden in your luggage. It could be in your toiletries, inside a sock, or a hidden pocket. Remember to check it's there every now and then!
6. Have a financial cushion for emergencies
Having travel insurance is key for emergencies, but also think about what you would do if your wallet was stolen or if you got sick and needed to pay for medical costs upfront. As well as your secret stash of cash and a card, make sure you actually save some extra money for this eventuality!
7. Buy a Pacsafe Travelsafe
Pacsafe Travelsafe is a bag that essentially operates as a portable safe to keep your valuables safe when you're travelling. If you stay in hotels then you might be able to make use of an in-room safe, but they're usually very small, plus if you stay in alternative accommodation like an Airbnb it's unlikely to have a safe.
You can use the Pacsafe to hold the valuables you're not taking out with you (more on that later) and lock it to something study in your accommodation that can't be removed, like a pipe, the base of the sink, or a bed frame. It comes in different sizes so think about what you would keep in it and choose the right one for you, although the 12L Pacsafe is the most recommended if you carry a laptop and camera.
8. Don't take irreplaceable items
Your backpacking trip through Europe is not the place to wear your great-grandmother's ring or take something of sentimental value. Leave any items that you really don't want to lose or that can't be replaced at home.
9. Limit the valuables you take
This is MUCH harder now that we all carry so much technology, and especially if you work online and travel while you do it. When I first went backpacking I took my iPhone 4 and I was terrified of losing it, I didn't even take have a laptop or a camera! Now I can't imagine travelling without my camera, and I'd only leave my laptop home if it was a short trip and I really thought I wouldn't be able to keep it safe.
9 Tips For During Your Trip
1. Be alert
This is one of the best travel safety tips that I'm guilty of forgetting, no matter how much I travel! Staying alert can be the difference between staying safe when you're travelling, and not, and it can apply to so many aspects.
Do your best to avoid using your phone on public transport, or when you're walking down the street. Looking down at a screen means you're not aware of surroundings, and it makes you an easy target for theft of your belongings, or for someone to grab your phone. This is why planning your trip is important, so you know how to get from place to place. If you really need to use it, try to duck into an alcove or inside somewhere.
This is why planning your trip is important, so you know how to get from place to place and can do so while keeping your valuables and yourself safe. If you really need to use your phone while you're out, try to duck into an alcove or inside first.
Obviously, this doesn't apply to everywhere. I feel comfortable using my phone as I walk around Edinburgh, and I've definitely used it while out travelling elsewhere, but until you know it's ok, be cautious.
Your safety when you travel can also rely on you being aware of where you're walking. Take more well known and well-lit routes. Some friends and I forgot this coming home from Pub Street in Siem Reap and a group of children decided to try and befriend us (read: mug us). Don't let someone distract you by crowding around you or holding something in front of you and asking you to read it (and conveniently covering your things so they can snatch them).
In short, try to keep an eye out in all situations, and if something feels strange then remove yourself as soon as possible to a safer place.
2. Use a closed bag when you're out
Have a handbag that zips, or use a backpack you can lock. Be wary of having a lot of people behind you with a backpack and keep your back to the wall on public transport, or put it in front of you.
I use handbags that close with a zip and a strap long enough to go over my shoulder that I can hold in front of me when necessary, in order to keep my belongings safe while I travel. Be aware that in some places an over the shoulder strap may not be a good idea. In Ho Chi Minh City I had a friend who had her bag crossed over her body and a person drove past on a motorbike and tried to grab it, and she was dragged after them. Handbags can also be a target for having the straps cut. Sometimes it's best to carry no bag at all if you can help it!
Also, don't keep things in open pockets, and if you have to be sure to keep your hand in your pocket in a crowd so no one else can get in there.
3. Keep your valuables with you during transit
Travel days can be tiring and you can get complacent, but make sure you keep your things safe while you're travelling. Keep electronics and valuables in a small bag that's with you at all times, and preferably locked. Never put them in the hold of a bus or an airplane (unless you have to because of new flight rules).
4. Only take out what you need
When you're exploring a city you don't need to carry your passport and all your spending money with you, and they'll likely be safer if you don't. Only take what you need for the day and keep the rest in a secure place at your accommodation, whether this is a locker, a safe, or your Pacsafe locked to something secure.
5. Take a doorstop
This top solo female traveller safety tip comes from Adventurous Kate! If you're travelling alone and staying in your own room, then you can jam a doorstop under the door to feel safer. Chains don't always work, or the lock may be dodgy.
6. Know where you're staying
This might sound obvious, but it can be easy to stay somewhere and forget the name when you're out and about. The name may also be completely different in the local language compared to English, something I found out when travelling in China!
Grab a card, pen or notepad from the front desk with the name of the hotel or hostel on it, or have it written down if you're in alternative accommodation so that you can find your way back safely. Along the same lines, if you need to go somewhere get someone at the hotel to hostel to write instructions down for you in the local language.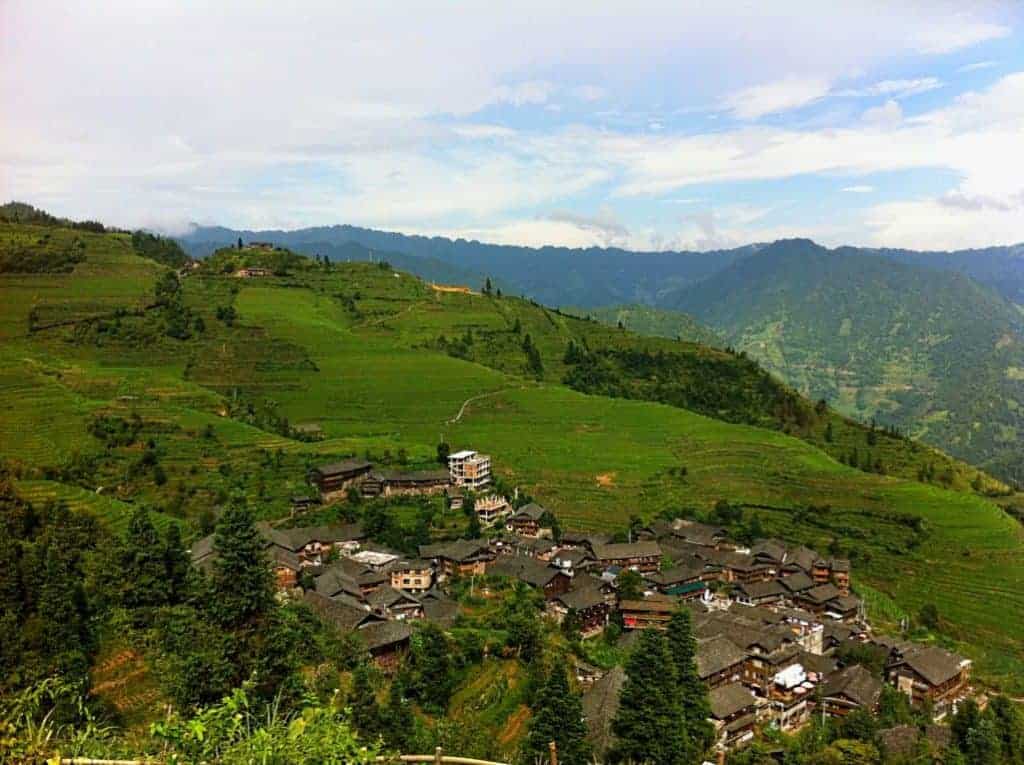 7. Wait for people to earn your trust
It's easy to want to get in with a group when you're travelling solo, but be aware that some people will try and make friends to then take advantage of them. Don't trust too quickly, and be a little cautious until the person earns your trust and you can really feel comfortable with them. There's nothing wrong with being cautious with your valuables!
Along the same lines, be careful about drinking too much and watch your drinks. Don't accept drinks from strangers unless you see them prepared by the bartender and passed straight to you. Pace yourself and keep a mental check on your awareness level.
Be wary of trying to keep up with drinks if you're in a group, and stick to what you're comfortable with. It's easy to go overboard when you're having fun, but if you're on your own you need to stay aware enough to know what's happening and be able to react if you get into a sticky situation, or even just find your way home.
8. Act confident
The old "fake it til you make it" definitely works with travel safety too. Maintain an appearance of confidence, even if you don't feel it. Hold your head high and if you do face any kind of harassment, keep moving. Act like you know where you're going and what you're doing. Remember the tip about researching in advance! If you get stuck, try and go into a cafe or shop to check where you are or need to go.
9. Don't always choose the cheapest option
This is partly about before you go and partly staying safe during your trip. If you're a solo female traveller, don't necessarily choose the cheapest flight if it means landing in a city you don't know late at night. Pay more to book accommodation in a busy and central neighbourhood rather than an isolated residential one to help you stay safe. And definitely take a taxi instead of walking alone in the dark or in an unsafe area.
Staying safe when you travel isn't about being a newbie solo traveller, or someone who has travelled through multiple continents. Accidents, scams, or bad luck can happen to any traveller at any time. These are my top travel safety tips, but even following them all won't make you foolproof. However, they will still make a difference to your safety when you travel!
Do you have any top travel safety tips to add?
Sonja x
If you liked it, pin it!