Welcome to the Expat Interview Series! I've reached out to expats in different countries to hear why people might choose to move abroad, and how they do it. If you want to know more about moving to a particular country this is the place. Check out the archive of Expat Interviews for more!
As an expat in the United Kingdom myself, I'm always interested to see how others get on when they move to the UK! Helena from Fountain of Travel lives in Manchester, something a little different from London, where a lot of people who move to the UK decide to base themselves. I recently interviewed her about how she finds expat life in the UK, what living in Manchester is like and her top tips for visitors! 
Tell us about yourself
My name is Helena and I'm the writer behind Fountain of Travel. I grew up in a pretty small village in Sweden and have loved travelling for as long as I can remember. I was pretty set on moving abroad at some point and that point came when I finished upper secondary school and moved to Denmark for college. I stayed in Denmark for two years but didn't love it so moved to Manchester, UK as a student. That was 6 years ago and I loved the city so much that I now work here full-time. My favourite things include triple chocolate cookies, Donald Duck and Colin Firth. Not necessarily in that order.
What made you decide to move to Manchester?
As mentioned I first moved to Denmark where I lived on the main island (so not in Copenhagen). It was ok, but it felt like you could mostly just party on the weekend and that got old after a while. That boredom prompted a search for my new expat home.
I studied fashion (the business side of it) in university and there are surprisingly few schools in Europe that offer fashion courses (especially if you don't want a design degree). The UK is one of the exceptions and the minimal language barrier was appealing, especially after spending 2 years of evening classes learning Danish properly. I applied to a few places but Manchester was high on my list because of the university's good reputation and I was buzzing when I got an offer.
At this point, I had never even been to the UK and the first time I went was when I moved over with just my suitcase. Man, was that scary! It was also the first time I ever flew by myself and my flight got cancelled and redirected to Aberdeen! Anyway, I digress. It took me about a week to fall head over heels in love with Manchester and I still have so much love for this city. It's exciting, rough and quirky, all at once.
Tell me about the cost of living
Having lived in Denmark and Sweden, which are known for being expensive, I found Manchester quite affordable. Rent varies a lot depending on the area. You can rent a one bedroom flat in one of the cheaper suburbs for £500 per month. If you want to live closer to the city centre or in a really nice suburb, that figure could rise up to £900.
For housing, it's also really important to make sure you check the council tax band. Essentially, every house/flat will have a council tax band which determines how much tax you pay the council every month on top of your rent. This is separate to income tax. The cheapest is £83 per month so it's important to be aware of it. This only applies to workers, not students.
In addition, if you're looking to rent and don't have a job that pays well enough in proportion to the rent, you will need a British guarantor. This is a person that must earn a certain amount and be resident in the UK so that they can cover your costs if you fail to pay rent. For students, I would recommend university-owned student halls as you don't need a British guarantor for those.
Local transport is cheap if you use buses. My bus pass is £8 per week because I live close to the cheapest bus route (on purpose!). The next step up is about £14 per week for a wide-ranging bus pass. I very rarely use the tram but the cost depends on distance travelled. Trains are quite expensive, for example, £3.70 for 8 minutes on the train one way.
There is a really broad spectrum of grocery stores; from cheap Aldi to expensive Waitrose so food is only as expensive as you choose to make it. For even more deals, we have plenty of pound shops where items only cost £1.
A meal out in a decent restaurant is usually about £12 for a main course although that obviously varies from place to place. A pint of beer is about £3. Manchester has a huge array of food places so you should be able to find something for every budget.
How did you find the job seeking process?
Since I come from an EU country I didn't need a working visa and could apply for jobs just like a Brit. The only thing you need before job hunting is a national insurance number, which you apply for at the Jobcentre. That said, the delightful Brexit is coming up so rules could potentially change in the near future.
I work in a buying office in a very competitive industry so I found job hunting pretty difficult with a lot of rejections. That said, I do love my job so it was worth the hassle.
For any job, you'd be expected to speak English and for more skilled jobs a university degree is often required. If you've studied at a British university companies normally ask for a minimum of a 2.1 as a final mark. Work experience is also highly valued.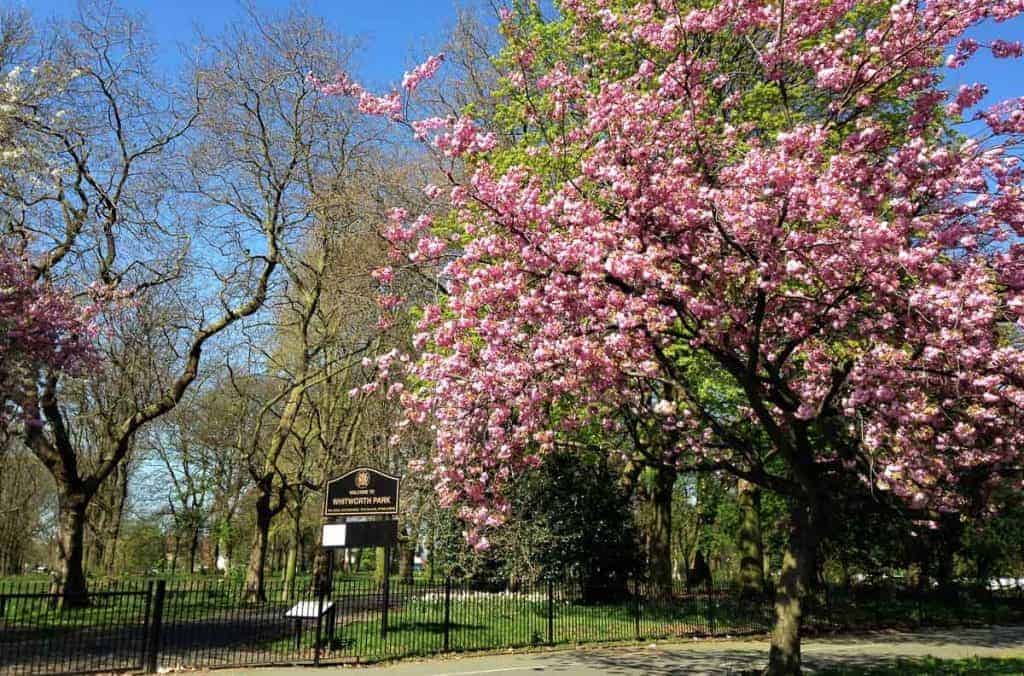 What's the social scene like? How easy is it to make friends?
Brits are a pretty sociable bunch and easy to talk to. If you're in university, making friends is super easy. There are so many events and societies you can join that it'd be almost impossible to not make at least a few friends. I do think it gets more difficult after graduation as people become busier (overtime is definitely a thing here) and so seem to stick to their friendship circles more.
That said though, work is a good place to socialise and I always have a laugh when I'm there. Brits are also good at after work drinks and a lot of people find friends through work. In general, the pub is always a good bet and you'll soon learn that this is where a lot of Brits (especially males) hang out with friends.
Manchester is a big city, so there are plenty of hobbies and classes you can join in the evenings and on weekends to meet more people. We have everything from sports to life drawing to Spanish classes, so just take your pick.
What's the best thing about living in Manchester?
Manchester is never boring! There are so many cultures, people and things happening that you'd struggle to not find anything to do. I was pretty surprised by how food oriented the city is, as before I moved I hadn't heard overly positive things about British cuisine (I love it now though!). We have loads of exciting neighbourhoods, especially from a food perspective, such as Northern Quarter, Ancoats, Rusholme's curry mile and Chinatown. I also love the Mancunians, they're a quirky and fierce bunch.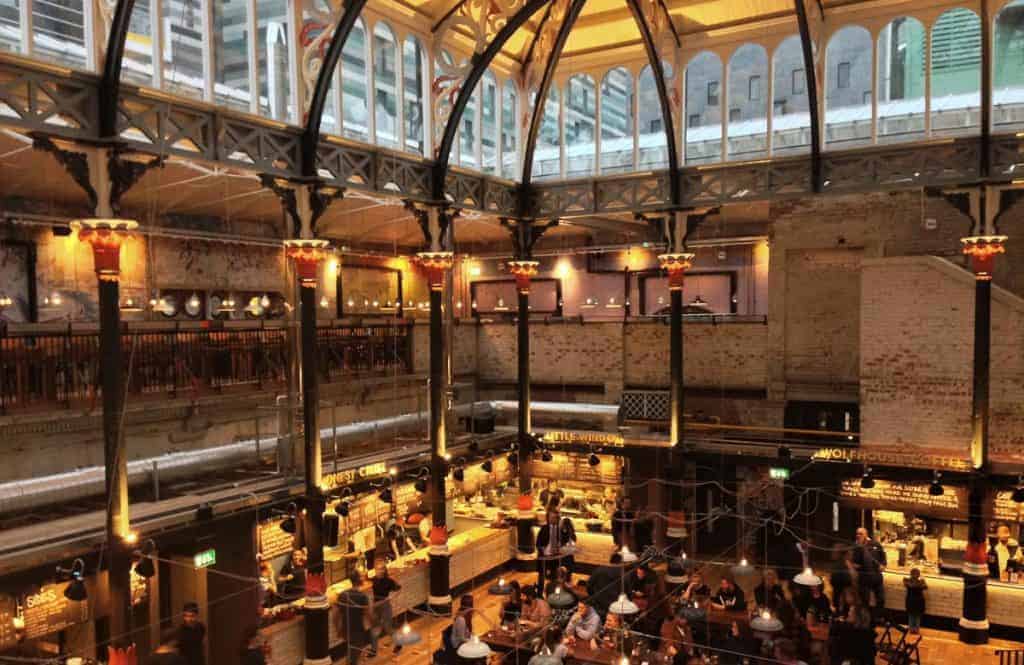 What's the hardest thing about living in Manchester?
The weather. I mean seriously. What happened to seasons? Manchester is famous for being rainy and yes, it is pretty rainy (although not too bad). What is more frustrating though are the constant grey skies regardless of the month, when you struggle to even see the sun. Every now and again you'll get those really nice sunny days but there are a lot of grey skies, even when it doesn't rain.
You do also get some unusual characters in Manchester and there have been times when I've felt pretty uncomfortable. Just be aware of what neighbourhood you're in and stay safe at night.
If we had just one day in Manchester what should we not miss?
You need to see John Ryland's library on Deansgate and visit Northern Quarter to admire the street art and try some great food. You could even join a food tour if you visit on a Saturday (Manchester Food Walks are great). If you're into football, both of the stadiums (Manchester United and Manchester City) offer tours of the grounds. Manchester is very much a music city; catch a gig at Manchester Academy or a musical at Palace Theatre if you can. Also, make sure you visit a pub, you're in the UK after all.
Can you share your best local/insider tip about where you live?
Manchester has a HUGE student population and if you're looking for cheap deals and a young vibe, head to the student areas. Fallowfield in South Manchester is student central and you can get both cheap drinks and food here. It's young and gritty, so don't expect a fancy dinner but plenty of cheap takeaways and pubs. For ridiculously cheap cocktails, Font is your place. They may not be the strongest or fanciest around but they're really tasty and prices start at £2 so you can afford a fair few. Try one of the milk based ones, like Strawberries & Cream; they're amazing.
If you could give one piece of advice to people looking to live in Manchester what would it be?
Manchester is an incredible city, especially for young people. It can be rough and gritty at times but it has so much to offer. World-class museums, great music, an incredible Christmas market, enough restaurants and street food to satisfy any foodie and a buzzing hotpot of cultures. I guess my piece of advice is to move here?
Read more about life in Manchester on Helena's blog, Fountain of Travel,  or follow along on Facebook, Instagram, and Twitter.