The next instalment in the Expat Interview Series! I've reached out to expats in different countries to hear why people might choose to move abroad, and how they do it. If you want to know more about moving to a particular country this is the place. If you're interested in taking part or want to see a certain place featured let me know!
My trip to China was one of my favourite ever. So much so that after I got home I looked into how I might be able to move there and teach English! It didn't come to fruition as I moved to the UK instead, and eventually Spain to teach English, but I've always been curious about the stories of those who made it work. Jade and Kev from the blog Two Tall Travellers did make the move, and love it so much they've stayed for 3 years so far! Here's their story of moving to Beijing to teach English.
Tell us about yourself
We're Jade and Kev, a couple from the UK who have been travelling together for three years now! We met at university (although didn't start dating until a year after Kev graduated and left the town!) and both began careers that meant we spent too much time working and not enough living!
Holidays that worked around annual leave (Kev was an ergonomic consultant) and term-time (Jade was a primary school teacher) just didn't seem to do enough for us, so we decided to look into something more long-term.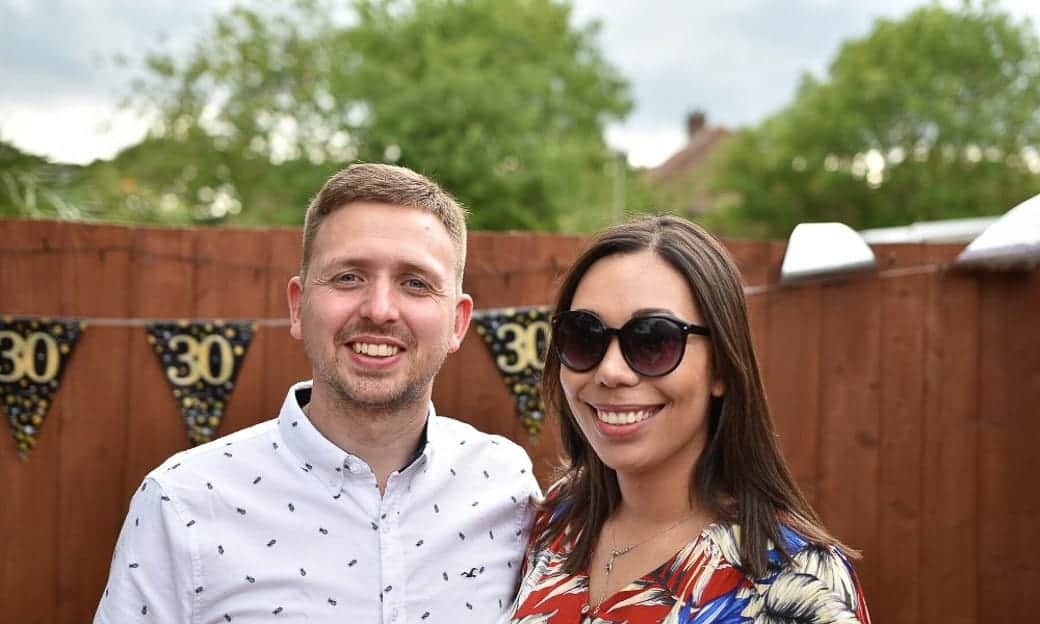 What made you decide to move to Beijing?
We had friends who were working in Thailand as English teachers, and they seemed to be living the life. The only downside to their job was that it didn't pay very well, so we did more research into other opportunities around the world
At first glance, teaching English as a foreign language in South Korea ticked all the boxes. The jobs paid well, the country was exciting and it was easy to find people recruiting over the internet.
After a bit of research though, it turned out that lots of private jobs over there were scams – we were sent a 1-page contract offer to sign once! The governmental scheme looked legit but as a couple, we could have been placed anywhere around the country separately, so that didn't work for us either.
Eventually, we stumbled across an agent who suggested exploring our options in China. It had never crossed our minds to visit or spend time in Beijing – but we DID want to leave England so we took our chances!
A quick online Skype interview later and we had been offered positions as full-time English teachers in a public primary school in Beijing!
We are currently in our third year of teaching in China, which is crazy to think about seeing as we only considered moving to the country about a day before we applied for our jobs!
Tell me about the cost of living in Beijing
The cost of living in China can be very low compared to western countries. Of course, if you decide to eat at fancy restaurants and buy high-end clothes every day then you'll find your money disappearing fast but everyday living is relatively cheap.
As the capital city, Beijing is one of the most expensive cities in China (Shanghai tends to be even more) but we still marvel at how cheaply we can eat, drink, get around and enjoy ourselves!
A typical Chinese meal at a local restaurant will set you back around $4. One of the main things to note though is that the dishes are usually large and could easily feed 4 people, so we tend to pick two dishes plus some steamed rice and then take the rest home with us!
For this kind of meal, we'd usually have a beer or two and we would expect to pay $15 for everything!
If you're craving international cuisine, then usually you'll pay more. Fast food is still cheap – a McDonald's meal will only set you back about $4 – but any restaurants serving pizza, pasta, burritos or steak will charge a premium. That's not to say this type of food isn't affordable, but a meal for 2 in a western restaurant is more likely to cost $30 or more.
If you like a decent beer then Beijing has you covered, but the prices will vary hugely depending on what your tastes are!
Local Yangjing or Tsingtao do the job and in a shop or Chinese restaurant, you will pay $1 for a big bottle. In a higher market restaurant or a bar, you're looking at double that, and then even more for the imported stuff.
A Corona is usually around $4, and a bottle of craft beer will be about $7.
If you're shopping in supermarkets, you have a choice whether to go local or buy imported goods. We do a fair mix of both because we can buy most things in our nearby supermarket but occasionally we crave cheese so have to buy that elsewhere!
Shops like Carrefour and Walmart will have an imported goods section, but for a better choice, visit a designated shop like April Gourmet or Jenny Lou's.
A weekly shop will cost us around $60 which usually includes fruit, veg, milk, cheese, bread, tinned beans/pulses, pasta and toiletries/cleaning items that need replenishing.
We tend to make meals from scratch and this year we have cut meat from our diets which helps our budget!
Meat is cheap to buy (you can get 1kg of chicken breast for around $4!) but the local supermarkets often don't have the highest quality meat products or hygiene practices soI would recommend going to a proper butcher!
Housing prices in Beijing can range from $300 for a room in a shared apartment to $2000 for a 3-bed city centre building complex with gym access!
The city is arranged by ring roads, so if you live within the second ring road you'll pay more for less than if you lived between the third and fourth.
A typical 1-bed Beijing apartment will cost between $600 – $1200 per month.
Beijing may be old and traditional in many ways, but transport is not one of them!
The subway system is fantastically efficient, clean and cheap. Most journeys cost less than $0.50!
China doesn't use Uber – we use Didi instead! It's the same concept and thee rides are also really affordable. For a twenty-minute taxi through the centre of the city, you can expect to pay around $5. You can also hail cabs still, but most people stick to using an app.
How did you find the job-seeking process in China?
As native English speakers with a degree, we found it very easy to find a job in Beijing. These are just two of the requirements for the residence visa that you need to work and live here. You should also have a 120-hour a TEFL certificate (easy to get) and ideally some teaching experience.
There are some bad employers out there, but usually, if you stick to the public system you can't go wrong. You'll be paid on time, you won't be forced to do overtime or unnecessary office hours and your work permit will be processed correctly and legally.
We work for a recruitment company who in turn finds public school jobs and helps with visa issues or anything else you might have a problem with while living in China. The company is HYZD. We 100% recommend them and have worked with them for 3 years!
What's the social scene like? How easy is it to make friends?
Beijing has a population of 21.5 million – the chances are that you will find people to socialise with!
One of the easiest ways to meet people (apart from throwing yourself out there, turning up to a bar and introducing yourself!) is to download WeChat and join community groups there.
If you haven't heard off the app, it's basically a popular social media, chat, banking, ticket service app. You can join group chats about almost anything – or even start your own!
People love to chat and connect in these groups, and the admins often create local meet-ups to bring everyone together even more.
A few of my favourite groups include Female Expats in Beijing, British Club Beijing, Cat Community, Beijing Cooking and Public School Teachers!
It's also not uncommon for a local Chinese person to strike up a conversation with you at dinner or on your way to work.
Often, people want to improve their English so they'll ask for your WeChat and you can communicate that way, or they might want you to teach their kid English on the weekends!
At first, this might seem a bit overwhelming, but you'll get used to it and you might even make some great friends this way!
What's the best thing about living in Beijing?
The best thing about living in Beijing for us is the high salary and low cost of living. For English teachers in the public system, you can expect to make $2600 every month in your first year but this will increase as your experience does. As this is our third year, we are able to save a huge chunk of our money and still live a comfortable lifestyle!
What's the hardest thing about living in Beijing?
I think one of the most difficult things about living here is the bureaucracy.
If you leave the country for a holiday when you return you have to register at your local police station so that they know exactly where to find you.
If you need a bank statement, you have to go to the bank and wait whilst they print out ridiculous amounts of paper.
If you change jobs when your work permit runs out, you have to ask for an early release letter from your old employer – which means cancelling your contract before it finishes so you might miss out on some of your salary.
There are so many little rules that seem unnecessary and a huge waste of time and paper – we sat in the bank to send some money home once and the guy photocopied our work contract 3 times!!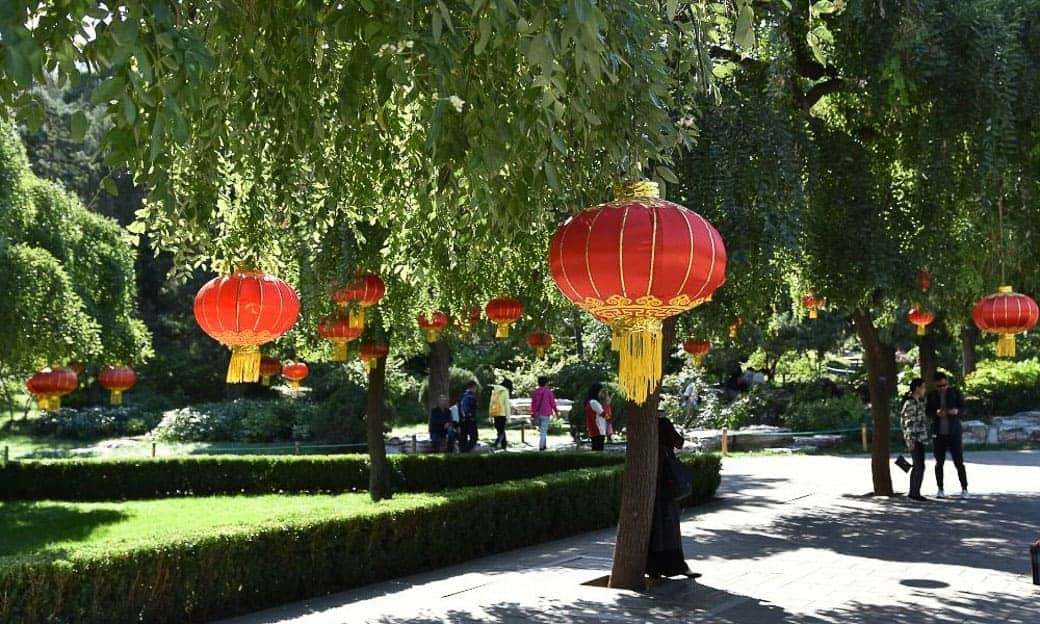 How is your new home different from your old one?
An obvious difference between the UK and China is the sheer size! In England, if people have family in another part of the country, they might visit a few times a year to avoid the long journey.
Here in China, we have met some people who travel back to their hometown every weekend – a journey that might take 4 or 5 hours each way! Distance is just viewed differently here.
A big cultural difference is that here, many people live with their parents, even when they have children of their own. It is almost expected that when you are married, you will live with your parents/in-laws.
This is partly for their security, but also to help with childcare as most adults work and wouldn't be able to afford not to when they had kids.
The grandparents usually drop off and pick up the kids clean the house and make sure dinner is on the table in the evenings. In England, most adults can't wait to leave home and have their independence!
If we had just one day in Beijing what should we not miss?
It won't be a surprise to hear that you should visit the Great Wall if you come to Beijing! You can easily get a cab from the airport to the city (around 45 minutes) and from there take a local bus or meet your tour guide.
There are lots of different sections of the wall to visit – each different and fun in their own way – but in our opinion, the best part to see is Jinshanling. There are fewer tourists here and the area is absolutely stunning.
If you have kids or don't want to walk/hike too much, then consider Mutianyu because it's the most well-restored, wheelchair/pushchair friendly and also has a toboggan that you can ride on your way down!
When you think of your expat home, what comes to mind?
China is known for selling cheap, quickly made goods of terrible quality. It's funny to see these type of items in physical shops because we just wonder who on earth buys them!
There are also lots of hilarious t-shirts with 'Chinglish' slogans on. When the kids wear clothes with rude words on to school, they aren't being rebellious – they just don't realise that a t-shirt with the words 'Heavy ******* Metal' is inappropriate!!
Can you share your best local/insider tip about where you live?
If you're thinking of moving to Beijing, the first thing you need to do (before you arrive in China) is to download a good VPN. If you want to access any western social media, news, Netflix or even just Gmail, then you're going need to use one. We have been using Astrrill since we moved here and it does a good job!
I'd also get someone to help you set up both a Taobao and JD account. These are online shops that are just like Amazon. Taobao has a better translation system, so you can type in what you want in English and it will probably be able to find it for you. T use JD, it's better to translate what you want and then search, but if you order something before 11 am it often comes the same day for no extra cost!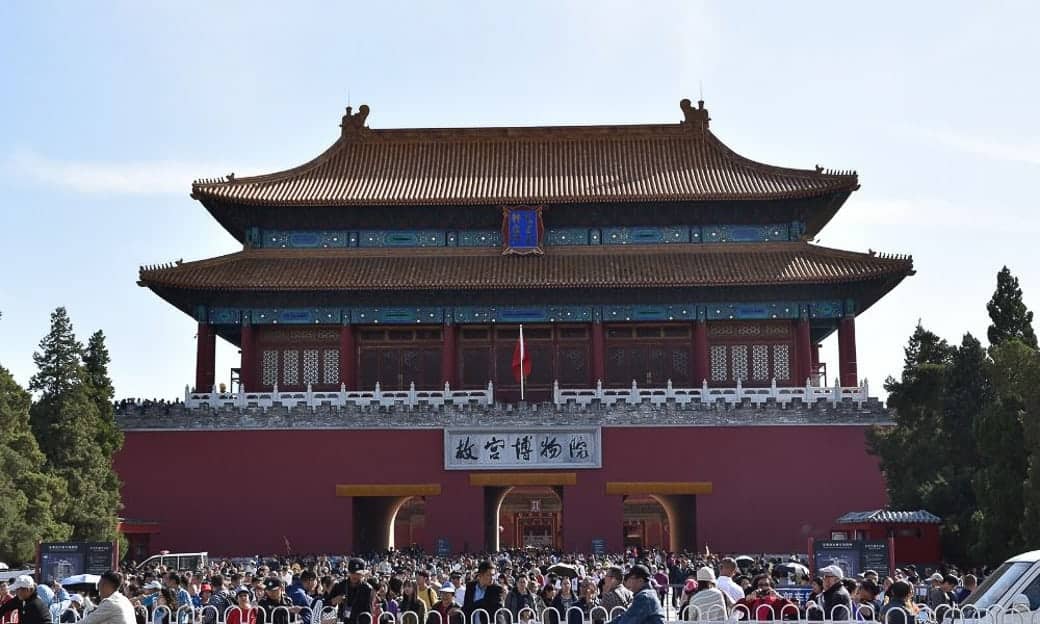 If you could give one piece of advice to people looking to live in Beijing what would it be?
Don't let the little things get to you! Whether you've just crossed the road on a green light and a car has almost driven into you for no reason, or your bathroom stinks because the drainage system is terrible here, or an old lady has pushed in front of you at the supermarket – just relax because they are so many great things about this city that will make your life easy, comfortable and fun!
We can't imagine life without WeChat, $0.20 bike-sharing rides, Chinese food and the community spirit here – we love our adopted home city and really encourage you to try it out!