Reading books is a form of escapism, especially travel books. We get to journey through another world or see things through someone else's eyes. However, sometimes they make us want to see what they see for ourselves, or experience those feelings of freedom and adventure. I love reading books that are about a place I've been and I've definitely been inspired to visit some places purely because I read about them!
Below I've laid out my favourite books that enhanced or inspired my travels, followed by some suggestions from readers on social, and then a few other popular travel books that are often included in these types of lists.
You can get most of these on the Kindle App from Amazon so you'll be able to read them immediately otherwise you can, of course, get the hard-copy book, or in some cases an audiobook too.
Let's get started!
All the Bill Bryson Books
I have no idea how I started reading Bill Bryson's books and I can't remember which book of his I read first. But I absolutely love them all! I actually credit Bill Bryson with inspiring me to want to write about travel as well. His books always include lots of interesting facts and anecdotes and I'm totally a random facts person!
You'll often see In a Sunburned Country featuring on lists of books that inspire travel, but actually Notes from a Small Island is my favourite! I loved reading about the UK, but maybe that's just because it's where I've chosen to move to. I also enjoyed A Walk in the Woods and it made me want to do more long-distance walking!
See all of Bill Bryson's books here
The Alchemist by Paulo Cohelo
You'll probably see this on every list of travel books ever. But funnily enough, I came across it randomly rather than by recommendation. If I was to buy into the message of the book I would believe it was fate… which it probably was!
I picked The Alchemist up in a second-hand book shop in Chiang Mai while I was backpacking through Thailand. I ended up reading it while travelling through Laos and Cambodia, and if I remember rightly I was in the middle of it when my friend and I were involved in a serious bus accident on an overnight bus in Cambodia. But that's a story for another time!
The book is about an Andalusian shepherd who goes on an adventure. It's simply written but has SO many great quotes about following your dreams and your heart and I constantly find myself referring to it when I need a pick me up and a bit of affirmation.
I did end up moving to Andalusia later on and while I wouldn't say it was because of this book I also can't say it wasn't lurking there in the back of my mind!
The Lewis Trilogy by Peter May
This series is not really made up of your standard "travel books". The Lewis Trilogy is a fictional thriller series set on the Western Isles of Scotland, most notably the Isles of Lewis and Harris. It touches on lots of historical and cultural aspects of the isles (which you can read more about in this post).
I discovered the series while we were spending a week on the Isle of Lewis for our mini-moon. There was a book with photos of the locations the writer used to inspire him in the series in our accommodation, and I was so intrigued that when we spotted the book at the Harris Tweed Factory I added it to our purchases… and read it within a day! I love how the author conveys the stark landscape of the Hebrides and uses the scenery as another character within the book.
The Beach by Alex Garland
Yet another book I picked up while travelling! While I was backpacking through South East Asia it was common to read books and then leave them behind in the hostel for the next person to pick up. You would also write your name and country of origin on the front page, and sometimes where you'd picked up the book if you'd travelled quite far with it.
I think someone gave me this book in Thailand after we had already visited the Phi Phi Islands where the movie was filmed. I read it as we travelled north in Vietnam, and it was so interesting to be reading with the perspective of having already visited several Thai islands.
If you don't know the book, it's a classic to read either before or while you're travelling in South East Asia, as it follows the main character, Richard, on his journey to get off the beaten path. In an extreme way…
Eat, Pray, Love by Elizabeth Gilbert
I know, I know, I know, it's SO cliche. But I picked up Eat, Pray, Love when I was newly single after a long term relationship and I was studying abroad in Canada and parts of it definitely spoke to me at the time. The book comes from a place of privilege (but doesn't all travel?) as it follows the author on her journey of self-discovery as she eats, prays, and finds love in Italy, India, and Indonesia.
Whatever you think about it, there is no denying this book has inspired thousands of people to travel and seek out their own adventure.
Outsiders: Stories from the Fringe of New Zealand Society by Gerard Hindmarsh
We travelled around the South Island of New Zealand for our honeymoon a couple of years ago, and spent the night at the Milford Sound Lodge. It's the only place you can actually stay overnight in this gorgeous area, which I HIGHLY recommend doing by the way.
On the shelf is our room was a book called Outsiders: Stories from the Fringe of New Zealand Society. I started flicking through and then I was hooked. It contained stories about the nomads and the dreamers in New Zealand's past. Unfortunately, we only stayed the one night and I had to leave the book behind (I seriously considered taking it but I just couldn't do it!). I figured I'd be able to pick it up somewhere…
Turns out the book is sadly out of print! I was desperate to finish reading it so when we got back to the UK I started searching for it on used online bookstores. And by luck, I came across two copies! One I kept for myself and the other I sent to my Dad because I knew it was the kind of book he would love too.
So why am I telling you about a book you can't actually buy? Because I want to encourage you to look for other books like this, that speak about the characters of a particular country and often make up the fabric and history of it, and because looking for used books is also a great idea!
Outlander/Cross-Stitch by Diana Gabaldon
Could I write a list of books that inspired me to travel and not include this? Obviously not!
If you're unaware, what we all know now as "Outlander" was originally published under the name "Cross-Stitch" in the UK, New Zealand, and Australia. A friend gave me this book to read while I was a student because her Mum had read it when she was younger and recommended it to her. Spoiler alert. I LOVED it. And then proceeded to read as much of the rest of the series that was published at the time.
The book is about a nurse who is on her honeymoon in Scotland after the end of World War II, and she accidentally finds herself back in time in the 1740s, in the lead-up to the Jacobite Rebellion. It is a love story, but woven into it is the history and culture of the time as well. These books are a great read for anyone dreaming of visiting Scotland! Of course, it's not a well-known TV Series, but I always love to read the books of anything first and would highly recommend it!
When I did a call-out on my Instagram and Facebook for your favourite travel books this was also a popular suggestion, so I'm not the only one!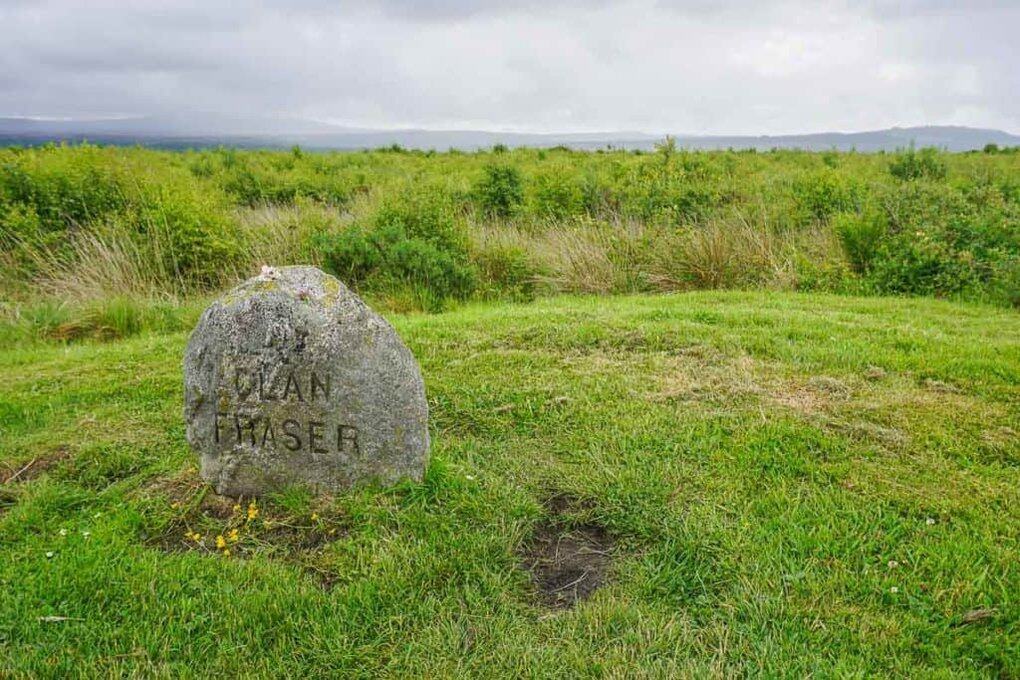 On the Road by Jack Kerouac
I will admit I found this beloved book hard to get into at first. The classic travel novel follows Sal and his friend Dean Moriarty on their adventures west from New York and is based on the travels of Kerouac and his friends. The strange formatting is because it was typed out on a continuous reel of paper put through a typewriter during three weeks in April 1951. The novel makes lots of references to jazz culture and Americana and has been said to have influenced many artists including David Bowie, Jim Morrison, Bob Dylan and Van Morrison.
I can't remember when I read it, which I guess kind of tells you where it sits for me. There are definitely passages of brilliance though and there's no doubt the feeling of setting off on the road with all your adventures ahead and all your worries behind you is strong. Maybe it just wasn't the right time and I need to give it another go!
Long Way Round by Ewan McGregor & Charley Boorman
Suggested by Phil
I first heard about the Long Way Round when the TV show was being aired. I couldn't wait for the next episode so bought the book and I'm so glad I did. The book instantly inspired me to want have an adventure of my own. The journey into the unknown, the random people they meet along the way and, of course, the bikes themselves. What more could you need! The whole thing seemed to be straight out of an adventure novel I'd have read as a boy. More importantly, it made it seem like travel didn't have to be so standard and straight-laced.
My copy of the Long Way Round is well-thumbed and was a big influence when I finally started planning my own big adventure, importantly stepping out of my comfort zone to travel on my own. It took me to South East Asia for four months, I'd never done anything like this and this journey was a real game-changer for me personally, plus it did include motorbikes! Ewan McGregor has a lot to answer for.
Your suggestions for books that made you want to travel
There are definitely more amazing books I've read that have been a lovely lighthearted escape or have given me serious wanderlust, but I have a habit of buying books and leaving them behind in places for others to enjoy, so I can't actually remember all of them!
I decided to turn to you guys and see what books have inspired you to travel too. Whether that means books that have made you want to visit a new place, or enhanced your experience there. Fiction or non-fiction, it doesn't matter!
Here are some of the suggestions!
One More Croissant For The Road by Felicity Cloake: The author cycles across France to discover classic French dishes – suggested by @natalie_j_lewis on Instagram
Turkey: Bright Sun, Strong Tea by Tom Brosnahan: A memoir following the authors journey from Peace Corp Volunteer in Turkey in the 1960s to becoming a travel writer – suggested by @jesskmwallace on Instagram
A Year in Provence by Peter Mayle: Follows the authors first year living in Provence and adapting to local customs and events – suggested by @kiwiamy86 and @maddiemccomas on Instagram
Irish Born Trilogy by Nora Roberts: Featuring three sisters and their adventures in Ireland – suggested by @hmcresser on Instagram
Driving Over Lemons: An Optimist in Andalucia by Chris Stewart: Definitely need to put this one on my list! It's about the retired drummer from Genesis and his move to a remote farm in Andalucia – suggested by Janice from Scots2Travel
The Shadow of the Wind by Carlos Ruiz Zafón: I forgot I've read this one and it's great! It's about a young boy in post-war Barcelona who comes across a book called The Shadow of the Wind, which leads to an adventure – suggested by Amy from Two Drifters
Only Pack What You Can Carry by Janice Holly Booth: A female adventure memoir and self-help book that takes you on a journey through the readers travel experiences and what she learned from them – suggested by Yvette from Wayfaring Kiwi
The Living Mountain by Nan Shepherd: Stories of the author's adventures into the Cairngorm mountains in Scotland. Definitely one to read before travelling here! – suggested by Kathi from Watch Me See
The Sunrise by Victoria Hislop: A novel set in Cyprus in 1972, and follows families as the conflict between Greece and Turkey takes place – suggested by Megan
Adventures of a Young Naturalist by David Attenborough: The story of how David Attenborough was tasked with travelling around the world to find animals for the London Zoo – suggested by @hanelizab on Instagram
Other popular travel books that might inspire you
Here are some other suggestions that often appear on lists of books that inspire travel:
Vagabonding by Rolf Potts – A great read for anyone considering long term travel.
Into the Wild by Jon Krakauer – Also made into a widely popular movie. I wasn't actually a big fan but that's a debate for another day!
Lands of Lost Borders: A Journey on the Silk Road by Kate Harris – Follow the author on her cycling trip along the Silk Road.
Seven Years in Tibet by Heinrich Harrer – Originally published in 1953, it chronicles he authors escape from a British internment camp in India in 1943, his subsequent trek across the Himalayas, and his seven years spent in Tibet.
Wanderlust: A Love Affair with Five Continents by Elizabeth Eaves – Documents 15 years of travel across multiple countries and continents, and the author's obsession with travel.
Ghost Riders: Travels with American Nomads by Richard Grant – Tells the stories of people who choose to live on the road in the USA.
A Moveable Feast by Ernest Hemingway – Hemingway's memoir about his time as a struggling expat in 1920s Paris.
Wild: A Journey From Lost to Found by Cheryl Strayed – It's a huge oversight that I've never read this memoir about the author's journey of self-discovery on the Pacific Crest Trail!
I hope you've found something new to read amongst these favourite travel books!
Sonja x