This post may contain affiliate links that I earn a small commission from at no cost to you. Please see my disclosure page for information. Please check for current circumstances before travelling.
The winter months in Europe don't mean you have to be bundled up inside in front of the TV! Instead, it's the perfect time to explore winter in Eastern Europe.
You're able to explore with far fewer tourists to bother you, and the winter can give a completely different perspective to both the sights and the cities themselves.
With its beautiful cities and plentiful Christmas markets, Eastern Europe is the perfect choice for a winter trip. 
If you were to slice Europe in half east and half west, these places are all on the eastern side. According to the UN, these cities are located in the eastern and central, or even northern parts of Europe, but they're a great starting point for exploring more of what can be called Eastern Europe in winter.
Sure it's cold, but pack your coat, hat, and scarf, and consider some of the following as travel destinations this winter!  
1. Budapest, Hungary
The capital city of Hungary straddles the Danube River. The hilly Buda side gives beautiful views over the flat side of Pest, dominated by the enormous Parliament Building.
Budapest in winter still provides a chance to see the main sites of the city and experience the Ruins Pubs at night, quirky bars set up in abandoned buildings across the city.
A trip to one of the numerous Roman Baths is a Budapest must-do. There is nothing quite like tiptoeing over the freezing tiles to take a dip in the thermal outdoor pool at the Szechenyi Baths as the sun goes down.
Not to mention the Chimney Cake, or Kurtoskalacs, cake wound around a cylinder and turned over hot coals. Once baked, it's dusted with sugar and sometimes walnut or cinnamon, delicious!
I've stuffed my face with this in a few places now, but the best was the genuine article from the Christmas Markets in Budapest.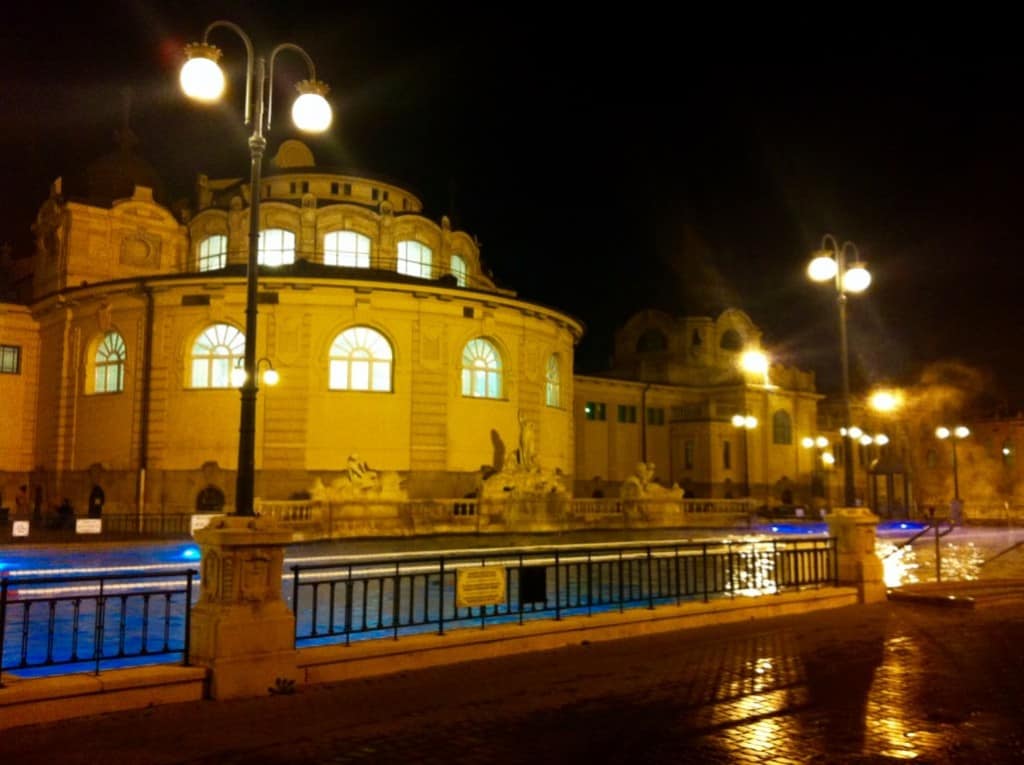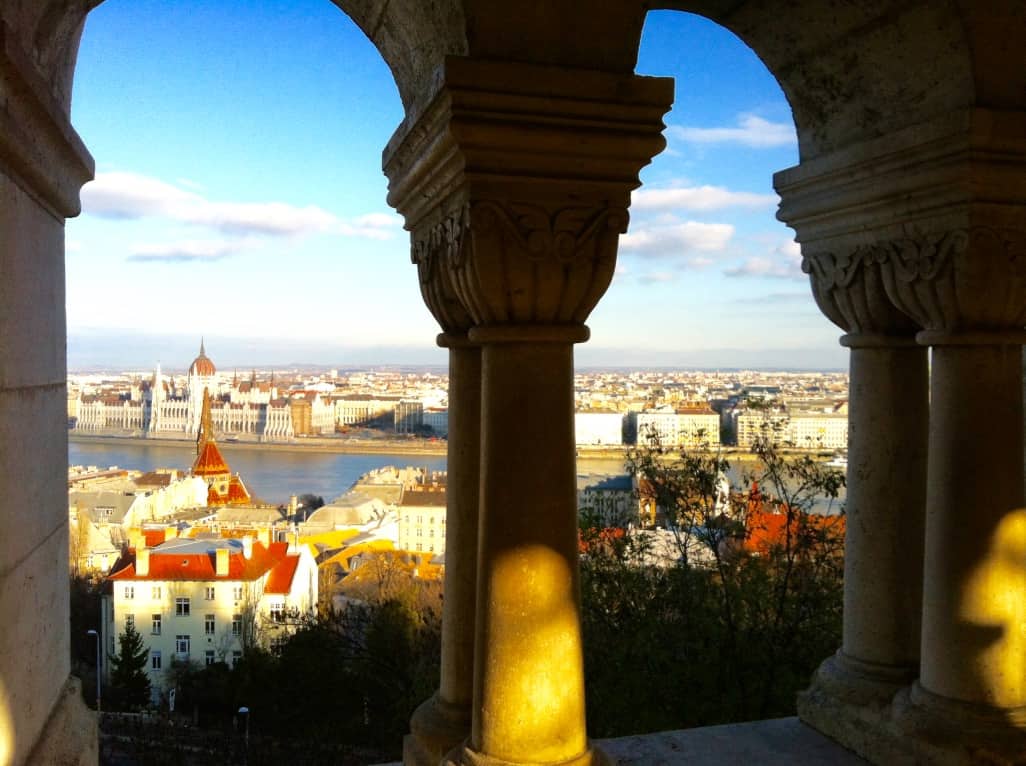 2. Prague, Czech Republic
The colourful Baroque Buildings of Prague's Old Town Square are worth the visit at any time of year, but during the early winter months, they surround one of the best Christmas Markets in Europe.
There are all sorts of different food options to try, from the more traditional Prague Ham smoked over an open flame and grilled cheese with jam and bread to the newer influences like Langos, a Hungarian flatbread topped with cheese and sauce, and a Czech version of crepes.
As well as all of the delicious things to eat, traditional warm drinks like mulled wine, mead, and grog are available, as well as honey liquor.
If the Christmas market wasn't enough, Prague offers all the usual delights during the winter months, from the Charles Bridge, lined with statues of 30 saints, to the Prague astronomical clock, the oldest working clock of its kind in the world. There are so many wonderful things to see in Prague Old Town!
If you visit outside of the Christmas Market season, you can still expect to warm up with delicious dumplings and stew in many of the restaurants, a traditional dish and one that is well worth trying.
3. Bucharest, Romania
The snow transforms Bucharest in winter and allows you to see a completely different side of one of the best cities in Romania. Gone is the outdoor furniture from the streets, replaced by piles of snow instead!
During the winter, everything slows down in Bucharest, and while it's definitely cold, there are plenty of wonderful places to warm up. Try one of the cosy tea houses or Carturesti Carusel, a huge bookstore with an excellent cafe.
Cismigiu Park is like a winter wonderland, covered in snow, and, for those wanting to brave the cold, has an ice-skating rink in the middle of it too!
If you want to explore further, consider the Palace of Parliament, which is the second biggest building in the world after the Pentagon, or visit one of the charming churches during the day or night.
4. Dresden, Germany
Dresden is usually known for its spectacular regeneration after the devastation of WWII bombing raids. The epitome of this can be found at the centre of the city.
The Frauenkirche, a stunning baroque-style church which you would never know had been reconstructed, but for some of the bricks being slightly blackened by fire.
The Dresdener Striezelmarkt lays claim to being the oldest Christmas market in Germany and is one of the most traditional. The market can be found in the main square and holds stalls filled with real traditional handmade Christmas gifts like candleholders, glass-blown decorations, lace, textiles and pottery, much of it from the local area, and the stalls themselves are brilliantly decorated.
Dresden Christollen is the main food to try, a traditional German bread originally made here. It's also worth noting Dresden can be visited on a day trip from Prague by train!
5. Vienna, Austria
Vienna is the home of artists like Mozart and Beethoven, as well as palaces, museums, and amazing historic and contemporary buildings.
In the winter, these sites can all still be enjoyed and viewed from one of the many horse-drawn carriages dotting the streets.
Once again, there are numerous Christmas markets if you go in the 6 weeks before the event, so many that I couldn't choose a favourite, although the one outside the Rathaus had the most delicious filled doughnuts the size of my head!
I visited on a cold and rainy day, but the grand buildings and the atmosphere were not diminished by the grey, and as the lights came on early in the evening, the city lit up magically.
Vienna is only a 2-hour train ride from Bratislava so both could easily be visited together.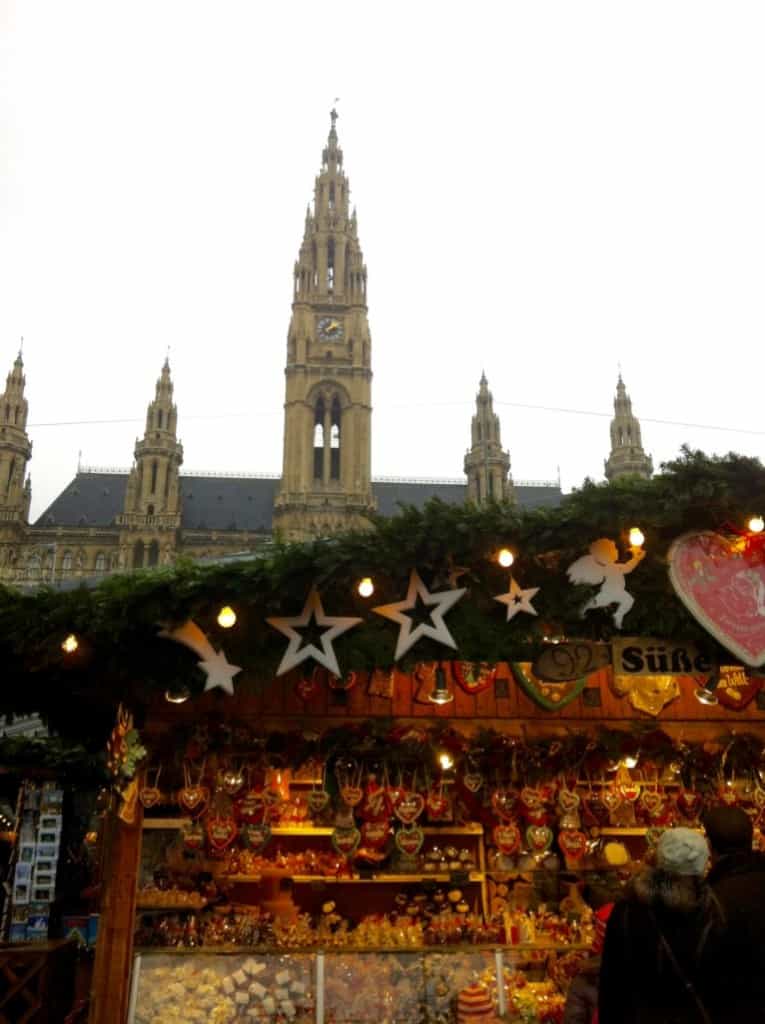 6. Tallinn, Estonia
Although the UN declared Estonia, Lithuania, and Latvia northern European countries, I had to at least include one of them as a winter destination since it's close to the others on the list!
Winter is when Tallinn is at its most charming, with snow sprinkling the rooftops of the Old Town.
Throughout most of the winter, Estonia will be relatively quiet, and you can wander many of the eerily quiet streets almost alone. Listen to the church bells and explore the small alleyways. Just be sure to pack for the winter!
If you visit in December, you'll see a few more people, thanks to the Christmas holidays.
Marzipan is a popular treat at the Christmas markets, and of course, you'll need a mug or two of mulled wine to warm up!
You can also try numerous other Estonian winter foods (many involving blood, like blood sausages or blood pancakes!).
Work it all off ice-skating on Harju Street or sledging down Lauluväljak!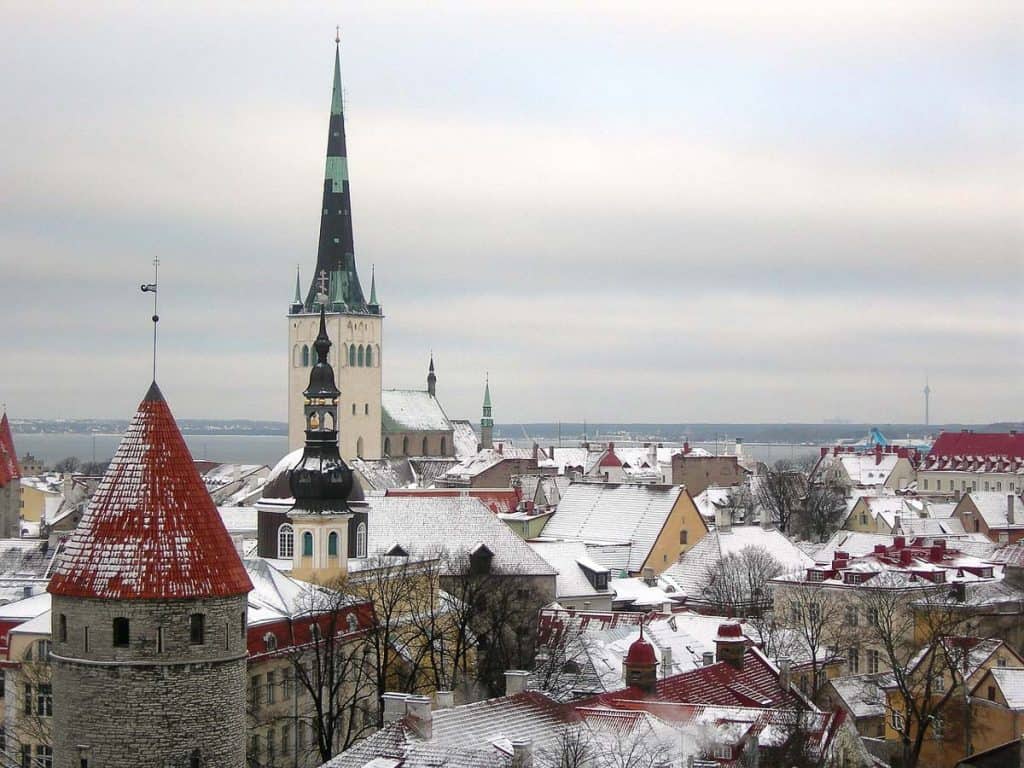 7. Bratislava, Slovakia
The charming city of Bratislava, like Budapest, is found on the banks of the Danube river.
The old town has been pedestrianised and has a number of unique and lively bars and cafes. A short walk up a hill nearby is the castle of Bratislava dominates the city and is a must-visit.
There might be a bit of a theme here, but once again, there is a great Christmas Market in the Old Town square. This market is especially fun at night when it becomes crowded with revellers enjoying the entertainment while they crowd around heaters and drink a number of varieties of mulled wine to keep warm. The food and drink are also fairly cheap, making it a great budget winter destination.
If eating and drinking outdoors in winter isn't really your thing, or your visit doesn't fall when the market is open, then the numerous eateries in the old town will have something for everyone. My favourite was the sweet or savoury crepes from a little hole-in-the-wall cafe!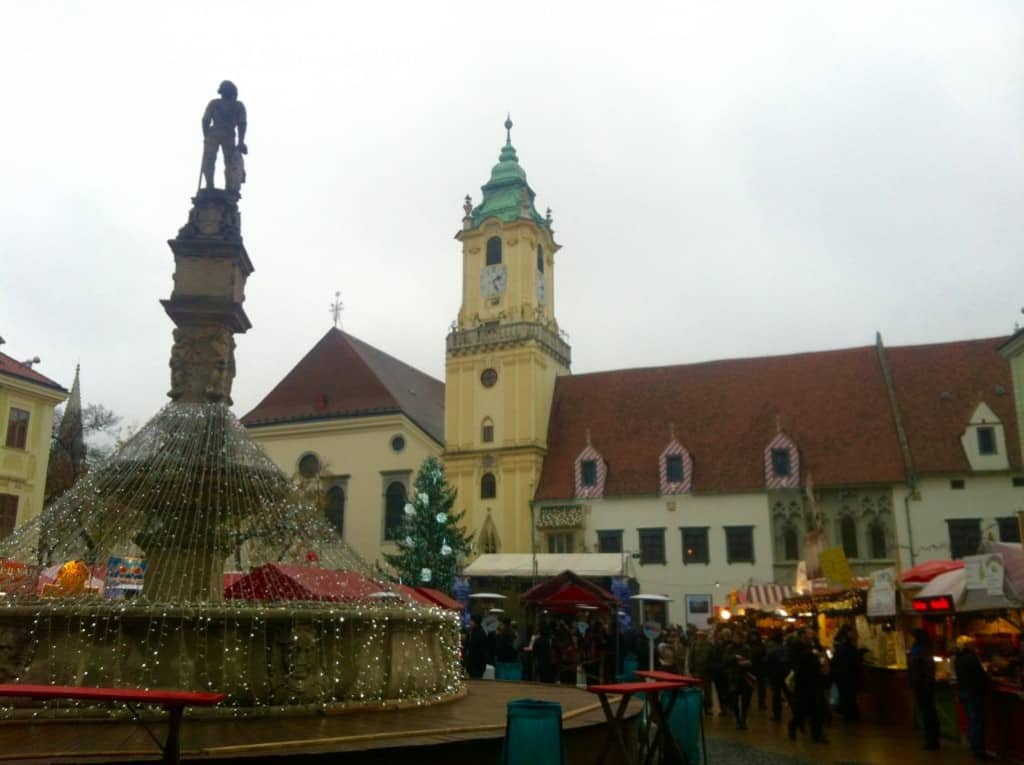 8. Sofia, Bulgaria
If you're shivering just thinking about visiting Bulgaria in winter, consider this: Bulgaria has some of the most affordable skiing and snowboarding there!
It's well worth visiting Sofia in winter, where you can get the best of both worlds, exciting city life and the stunning outdoors.
Vitosha mountain is located just 20 minutes from the city centre, and you'll also find smaller and less crowded ski resorts close by.
When you've had enough of the slopes, you can easily return to Sofia and warm up with some delicious Bulgarian food, Rakiya (brandy), or mulled wine at the Christmas market (yes… I have mentioned this everywhere, but it's so good!).
Visiting in winter means there's no need to feel guilty about spending some of your time indoors, exploring Bulgaria's 8000-year history in the museums or going to the board games bar that has over 150 board games.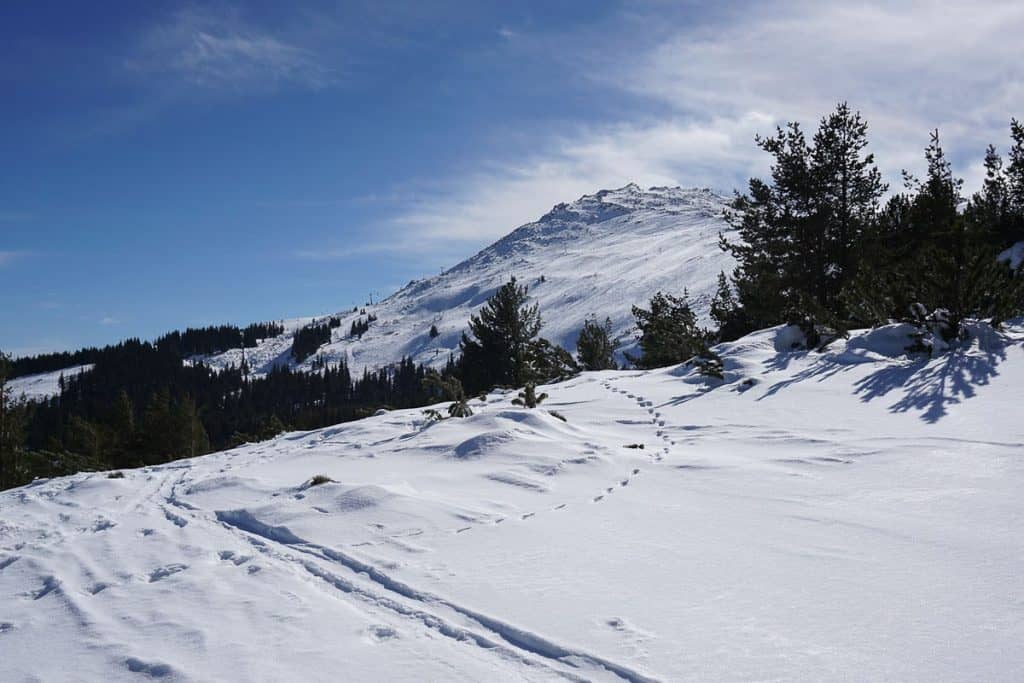 9. Krakow, Poland
Krakow has so many sites to offer, whether you visit in summer or winter.
Visit Wawel Castle and the Old Town, or head to the Jewish Quarter (Kazimierz) to explore and see what was once Oskar Schindler's Factory and is now a really great museum about Krakow in the lead-up to and during the war.
If you have the time, there are day tours to the Wieliczka Salt Mine, with its amazing carved paintings made from salt and an entire salt chapel underground, complete with a salt chandelier.
Don't miss trying the Pierogi! We found a 24-hour pierogi place not far from the Old Town Square, with the menu consisting of colour paper hung on clipboards strung along the wall. They had both savoury and sweet options, and I could easily eat every meal there without complaint.
Nearby to Krakow is Auschwitz, which can be visited on a tour or is easy to get to on your own. Going to a place like this can be very difficult, and visiting in winter really brings out the horror of the conditions the people held there had to endure.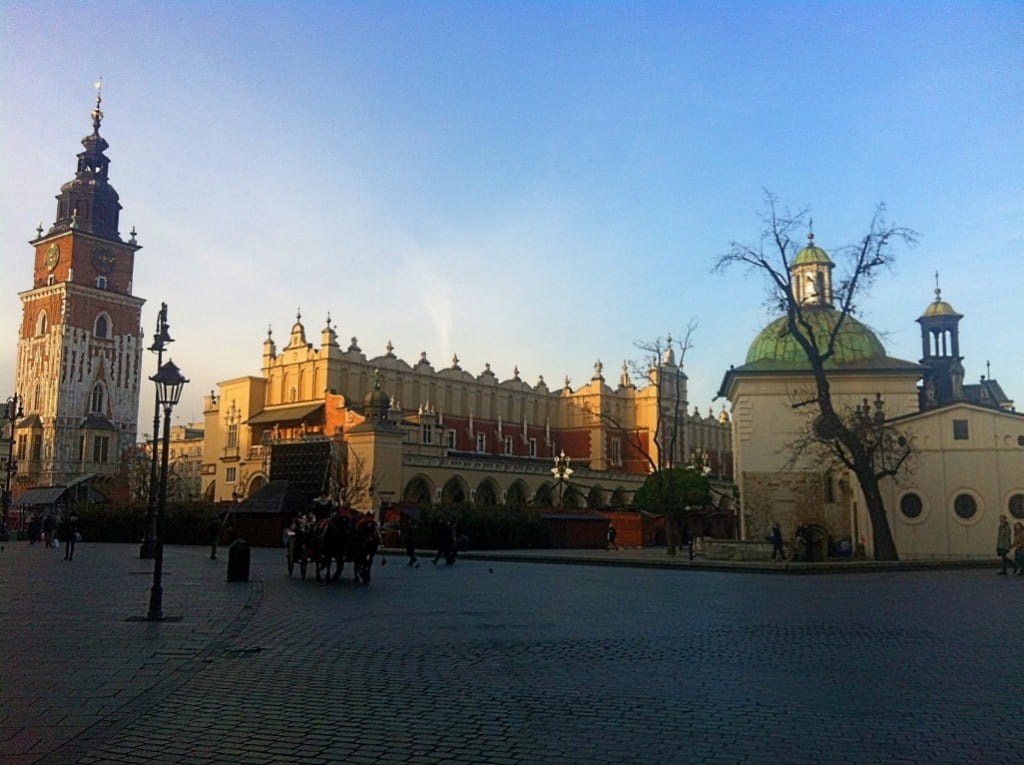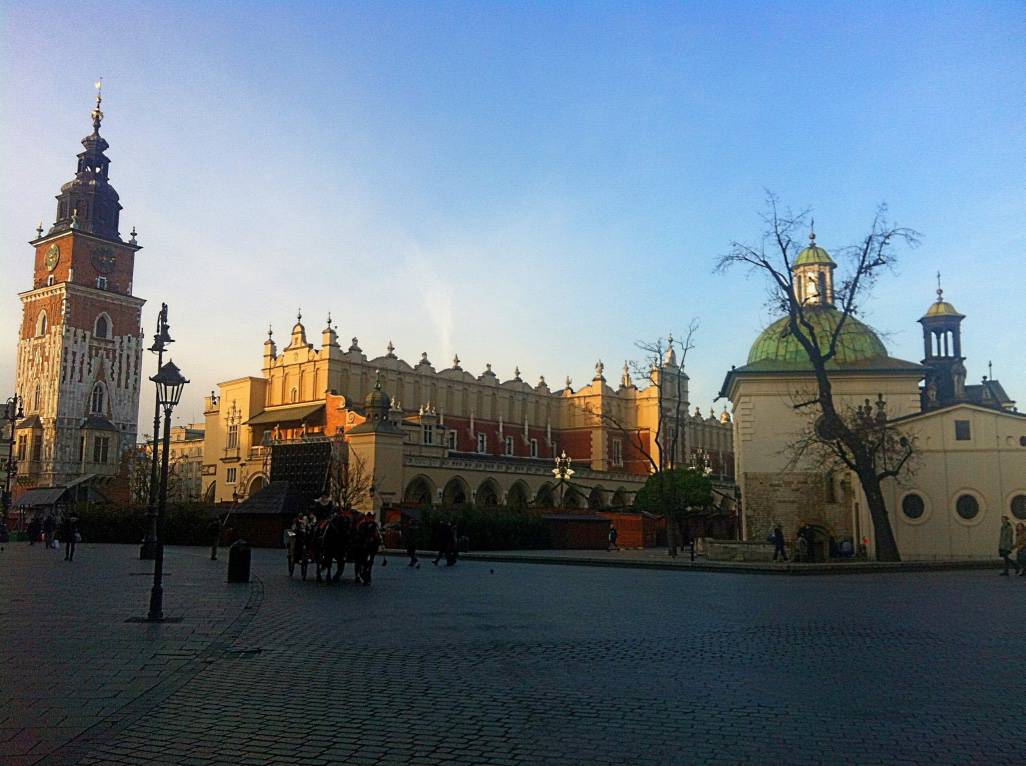 10. Berlin, Germany
Berlin is geographically in the east of Europe, so I'm including it on this winter destinations in Eastern Europe list, although technically it's more central, and now it may be more associated with the west!
I've heard fantastic things about Berlin in the summer, but when I had the chance to visit last winter, I wasn't about to say no because of the season. There are fewer tourists at that time, probably because it was at times freezing, but the numerous free museums offer an excellent refuge from the elements!
They are also some of the best museums I've been to. Of special note is the Tranenpalast or Palace of Tears, a museum made at Friedrichstrasse Station, the former border crossing between East and West Germany.
Other Berlin sites include Checkpoint Charlie, the Brandenburg Gate, the Reichstag Building, the Memorial to the Murdered Jews of Europe, Potsdamer Platz, Alexanderplatz (both of which have great Christmas Markets!) and of course the Berlin Wall, found at different places all over the city.
The East Side Gallery is where the wall has been painted with stunning art and messages by artists from around the world. I'd really recommend a visit to Bernauer Strasse, where you can see how the wall literally divided streets and families, and the Berlin Wall Memorial, where you can view a preserved slice of no man's land.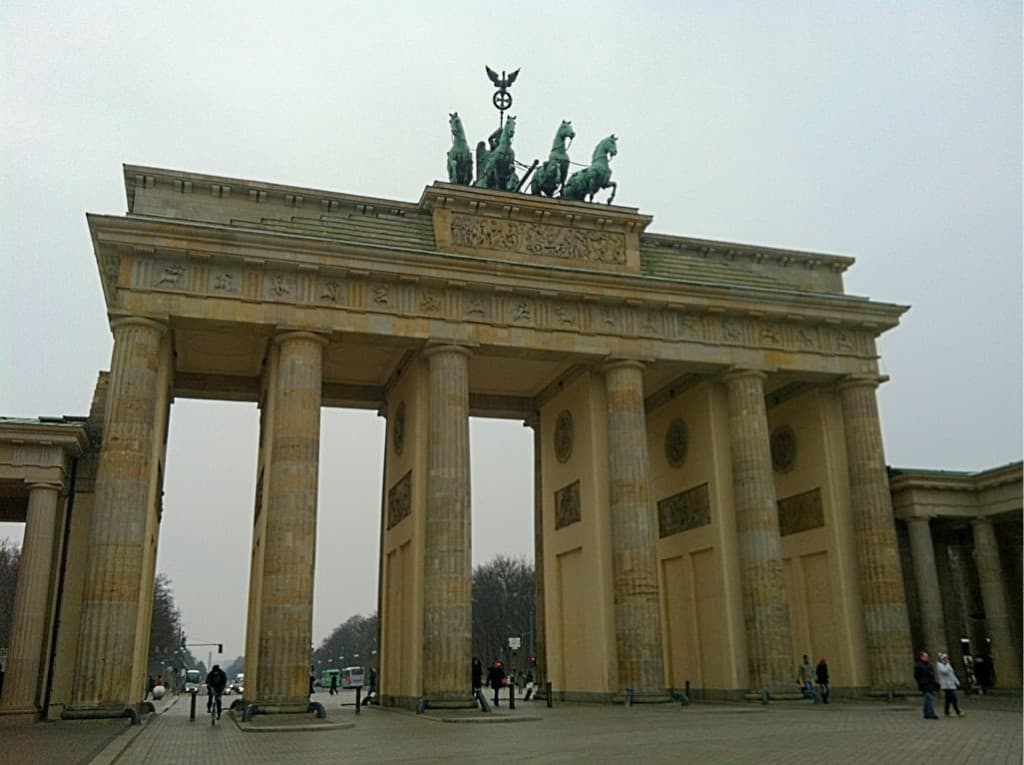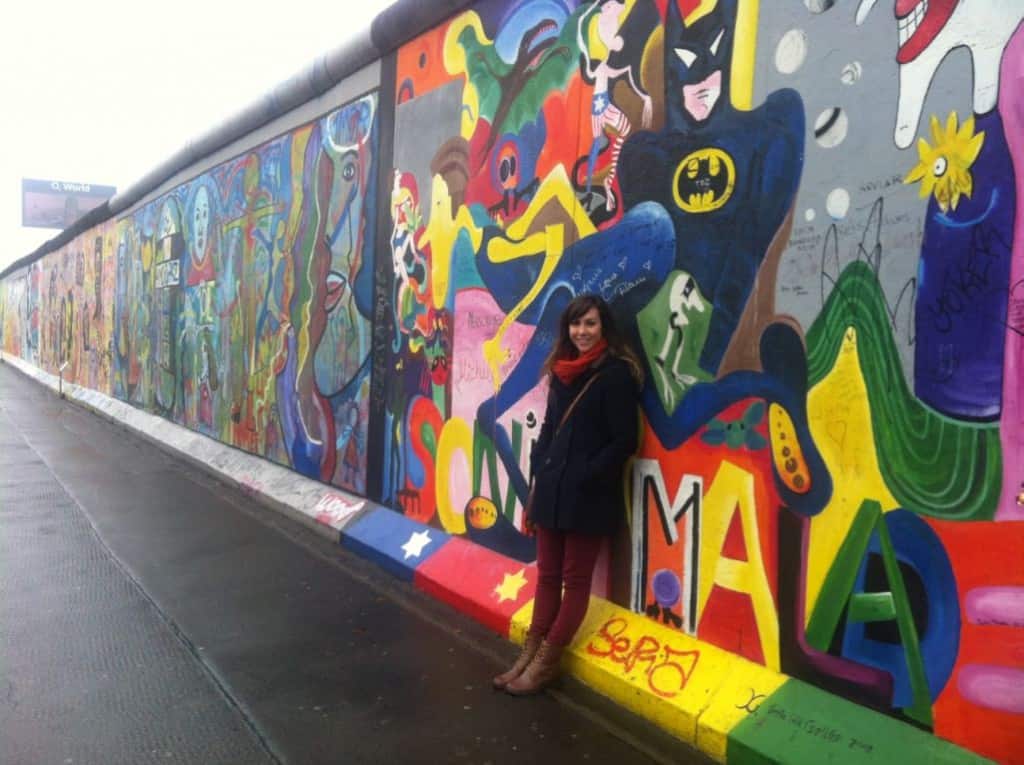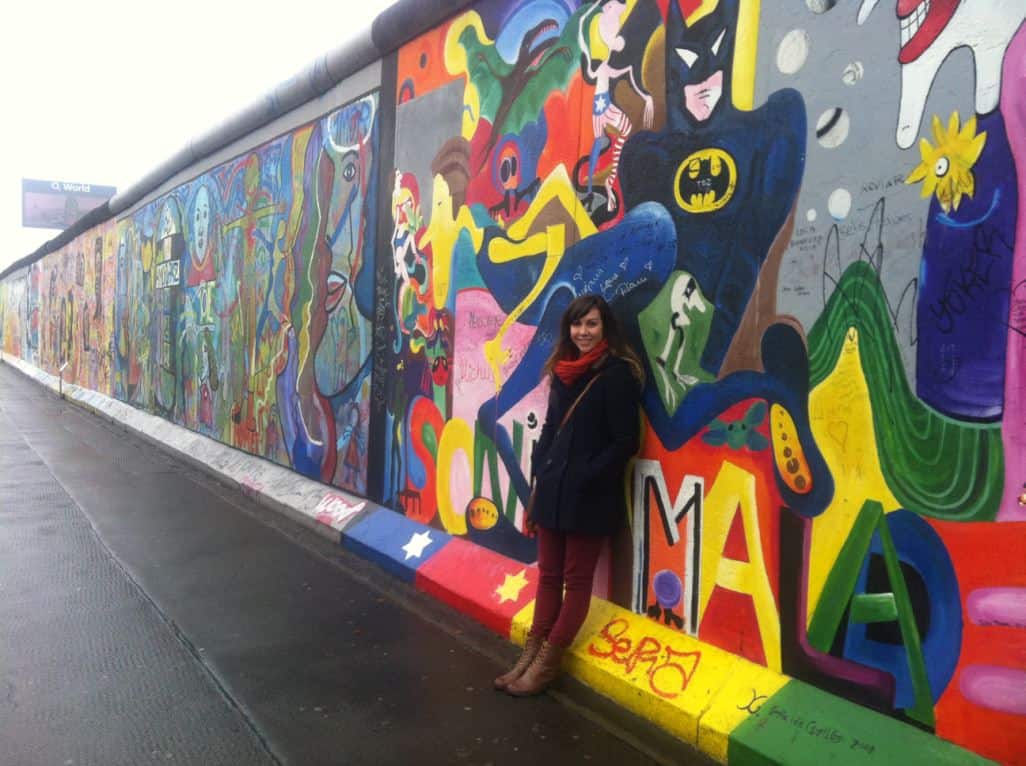 11. Lviv, Ukraine
Obviously, current events in Ukraine mean visiting these cities is not advised. I've opted to keep it on the list as I hope one day the Ukrainian people will be left in peace it will be possible to visit.
After much debate, I've opted for Lviv over Kiev, just by a smidge!
It's closer to the other cities on this Eastern Europe in winter list, and it's well known for it's Christmas atmosphere, with numerous folk festivals and nativity shows.
The distinctive churches and squares found in Lviv become home to numerous charming scenes, and the city is like a fairytale come to life.
Lviv is home to many different architectural styles and many different religious buildings. It's truly a multinational city in the west of Ukraine.
Also, Lviv is known as the chocolate capital of Ukraine. Need I say more? Maybe that it's also the coffee capital, so you'll be able to warm up with almost any style of coffee you can imagine in one of its many cafes.
And of course, there's an excellent Christmas market…
I've purposely stuck to mostly capital cities that will give you a proper wintery feeling, but there are so many opportunities to explore outside of these too!
The ski fields in many of these countries are extremely well-priced, and mountain villages are sure to give you the real charm of visiting Eastern Europe in winter.
Then there's always the option to head south, where it's a little warmer, and experience somewhere like Dubrovnik or Kotor in the quieter winter season.
The important thing to remember is just don't think winter in Europe means you need to stay inside and not travel, especially when there are so many winter destinations in Eastern Europe to get great mulled wine to warm up.
Just remember to pack your winter travel gear!!!
Planning your next winter trip? Check out these posts:
Have you visited Eastern Europe in winter? Is there somewhere I've missed or somewhere you like to travel in winter? 
Sonja x
If you liked it, pin it!