This post may contain affiliate links that I earn a small commission from at no cost to you. Please see my disclosure page for information.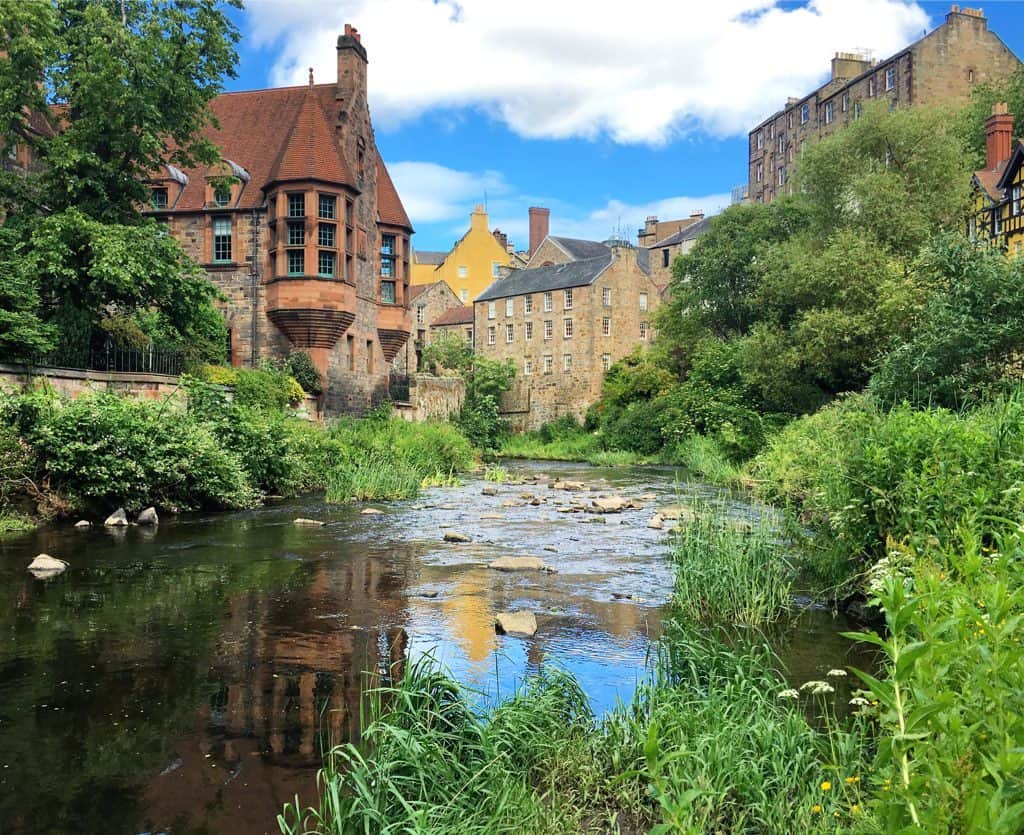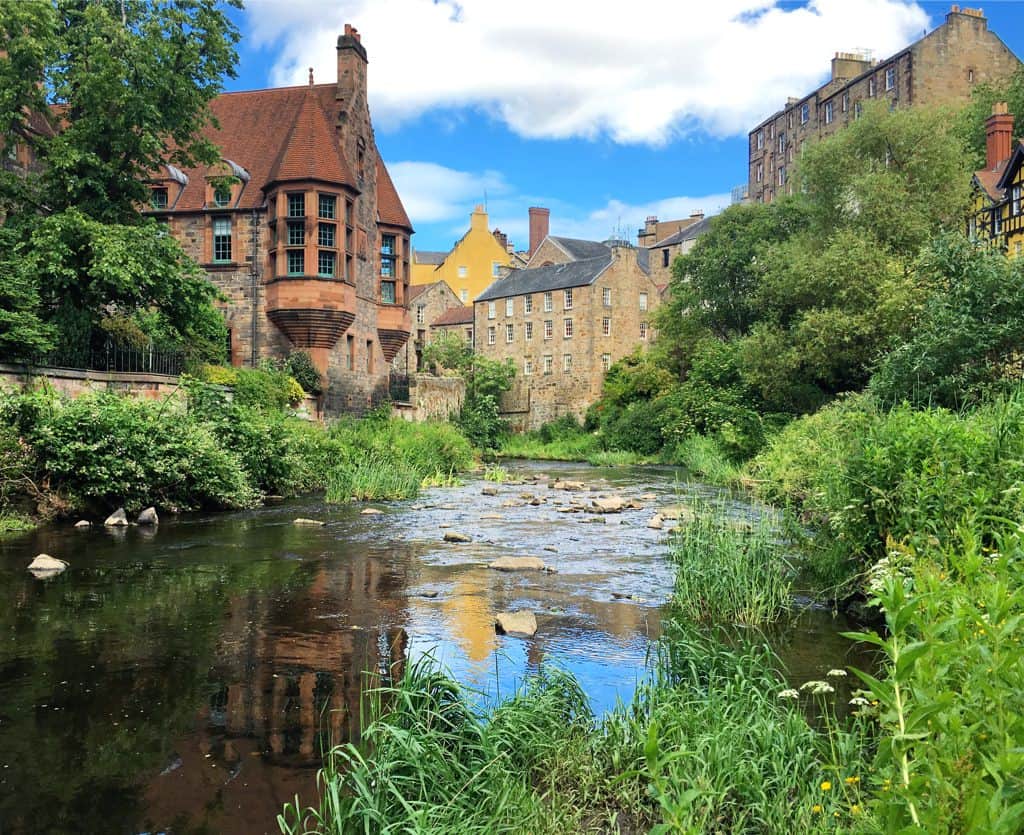 There's no doubt that Edinburgh is a popular destination for travellers and expats alike, with lots of things to do. I'm so excited to be living in Auld Reekie once again, and I can't wait to get out and explore these old streets even more, especially the more secret Edinburgh that only the locals know! Here are some of my favourite lesser known spots and hidden gems in Edinburgh that I already know.
Some of these you might find on long lists of the top things to do in Edinburgh, but a few of them took me awhile to discover. These things may not rank as essential sights in Edinburgh if you're only staying in the city for a short time, but they're definitely Edinburgh hidden gems worth getting off the beaten path for!
The Shore
Restaurants, pubs, cafes, and bars on the canal in the north of Edinburgh wouldn't be out of place in many European destinations, except for the very British look of buildings! If you want to get out of Edinburgh's city centre and see what some of the rest of the city is like then I'd recommend a trip down to the Shore. What was once a bustling port area is now a great place for a night out or a daily stroll. I love Mimi's Bakehouse in the day for their delicious cakes and the nearby Roseleaf Pub for their unique brunches and cocktail teapots.
Not far away from these, you can find a classic pub at Teuchters Landing with an outdoor area on the canal itself, and if upmarket is your style then there's The Kitchin, with it's Michelin Star. Who knew all these great places to eat were just to the north of Edinburgh, in such a pretty setting?!
I think I came to the Shore once when I lived here on a working holiday visa, so I'd definitely say it's more of an Edinburgh hidden gem for newcomers to the city, and tourists. Now, it's one of my favourite spots in Edinburgh!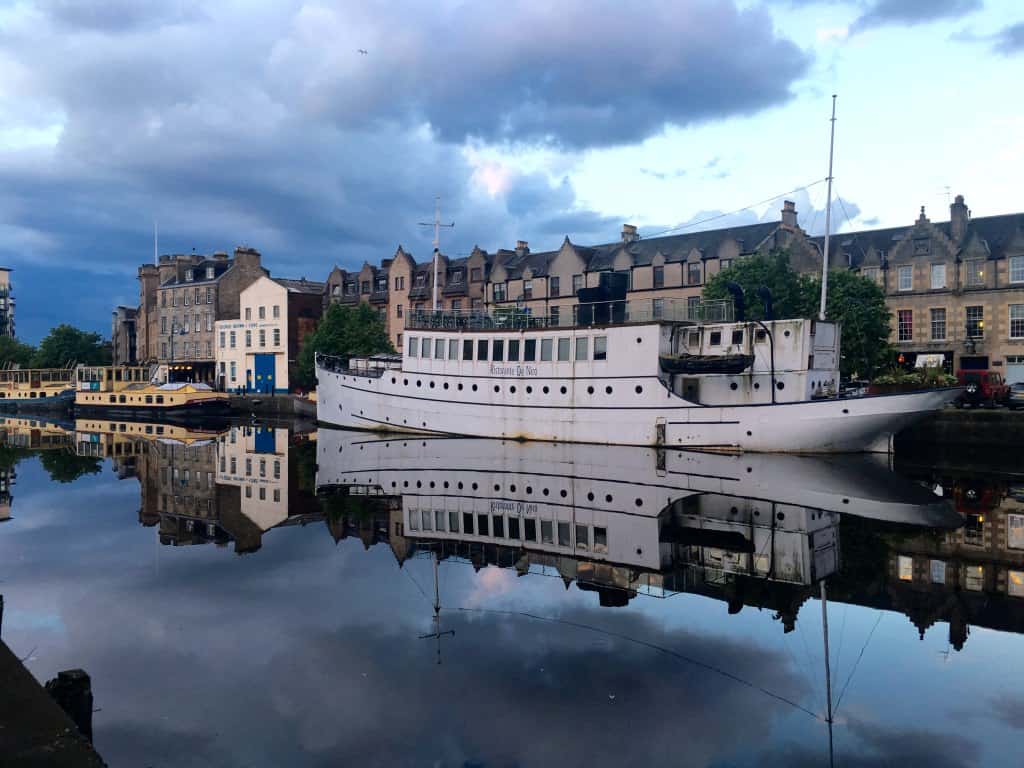 Dunbar's Close Garden
Tucked away off the Royal Mile is one of Edinburgh's best secret spots. Dunbar's Close Garden is towards the bottom of the Royal Mile, and it's a welcome respite from one of Edinburgh's busiest streets. It'd be easy to miss these gardens that have been around since the 17th century if you didn't know they were there because usually there's just a simple gate and a small close leading to them. But they're one of the best secret things to do in Edinburgh! Next time you need a break as you walk between Edinburgh Castle and Holyrood Palace, keep an eye out for this little part of hidden Edinburgh!
Dean Village
Dean Village used to be one of the best secret places in Edinburgh! While it may not be such a hidden gem of Edinburgh as the others as it's become more well-known, but it's still a welcome escape from the hustle and bustle of the busy Edinburgh centre. It's just a 10 minute or so from the end of Princes Street, but it feels like a whole new place. It too used to be an industrial area, full of mills powered by the Water of Leith and old industrial buildings.
Some of these can still be seen today, most notably Well Court, which used to house the mill works. Take a walk down to this hidden gem to see yet another side of Edinburgh, and you'll feel like you've been transported back in time.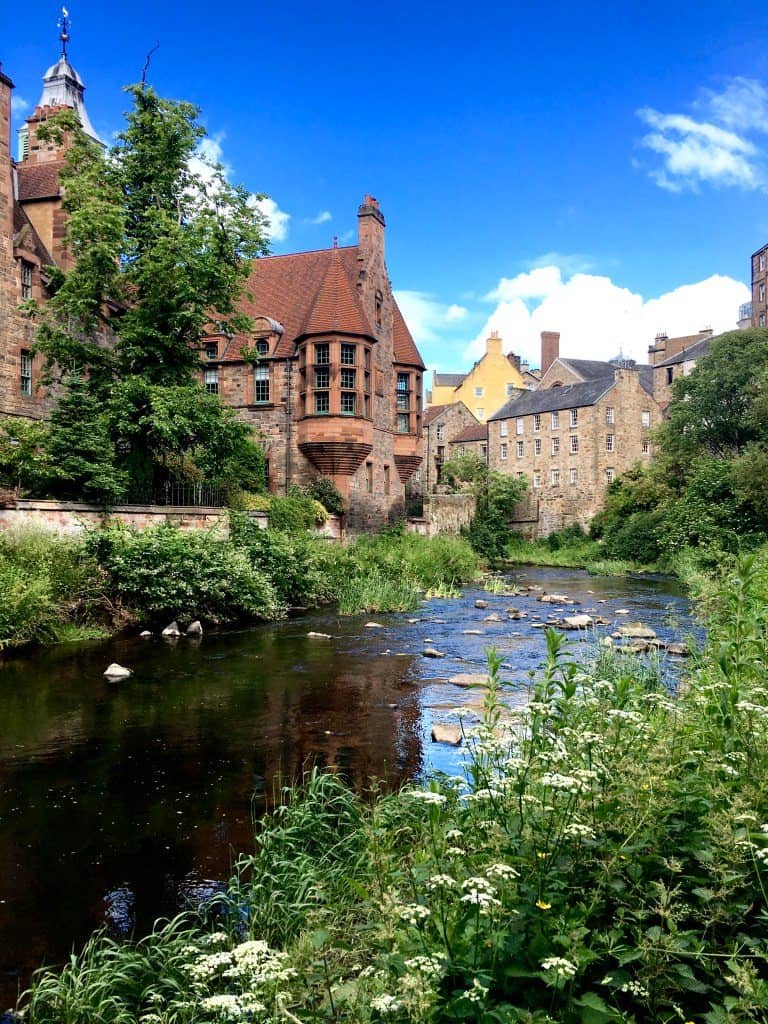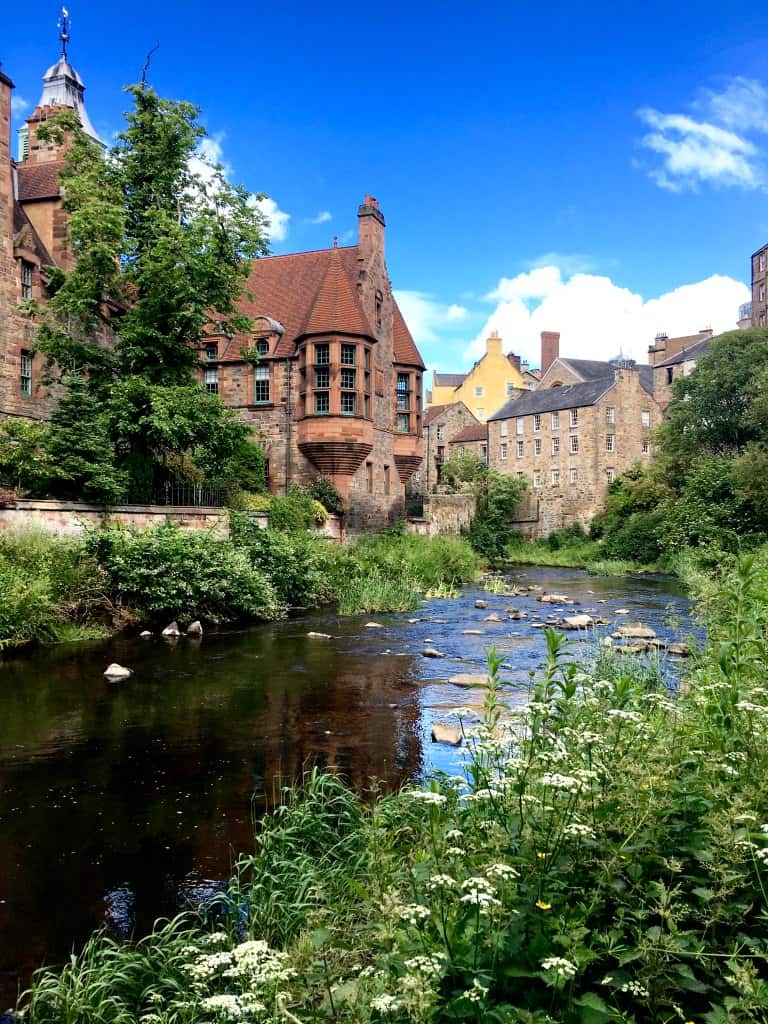 Water of Leith
You might not realise it, but Edinburgh does have a river running through it, and it's called the Water of Leith. It runs from the Pentland Hills to the port in Leith. The part that runs through Edinburgh goes through a variety of places, through Dean Village and Stockbridge and all the way down to the Shore. Dean Village used to be one of the best secret places in Edinburgh, but the secret is out (mostly thanks to Edinburgh!) and you'll now often see a few people there taking photos. It's still worth a visit, however, and I can highly recommend a walk along the water of Leith to discover other monuments and beautiful spots that are still part of Edinburgh's secret places.
Unless you love walking and want to get back to nature without having to get out of the city, you may not really come across the Water of Leith. But it is a great way to go between different areas of the city if you have the time!
Stockbridge
Head north of Princes Street and you'll find yourself going down to a neighbourhood called Stockbridge. It's another place that has all the charm of a village. It's full of specialty shops, great cafes, and restaurants. One of my favourite places to pop in for a drink is Hamilton's Bar and Kitchen.
On Sundays, there's a food market where you can sample delicious street food from around the world or come away with locally produced goods like cheese or cake (and who doesn't love those!). It gets busy here on the weekends, but I love the vibe of the area and if you're looking for somewhere to visit in Edinburgh out of the city centre and the tourist buzz then it's a nearby and great option.
Plus, don't miss a walk down Circus Lane, definitely one of the most picturesque streets in Edinburgh and a wonderful secret spot to walk down!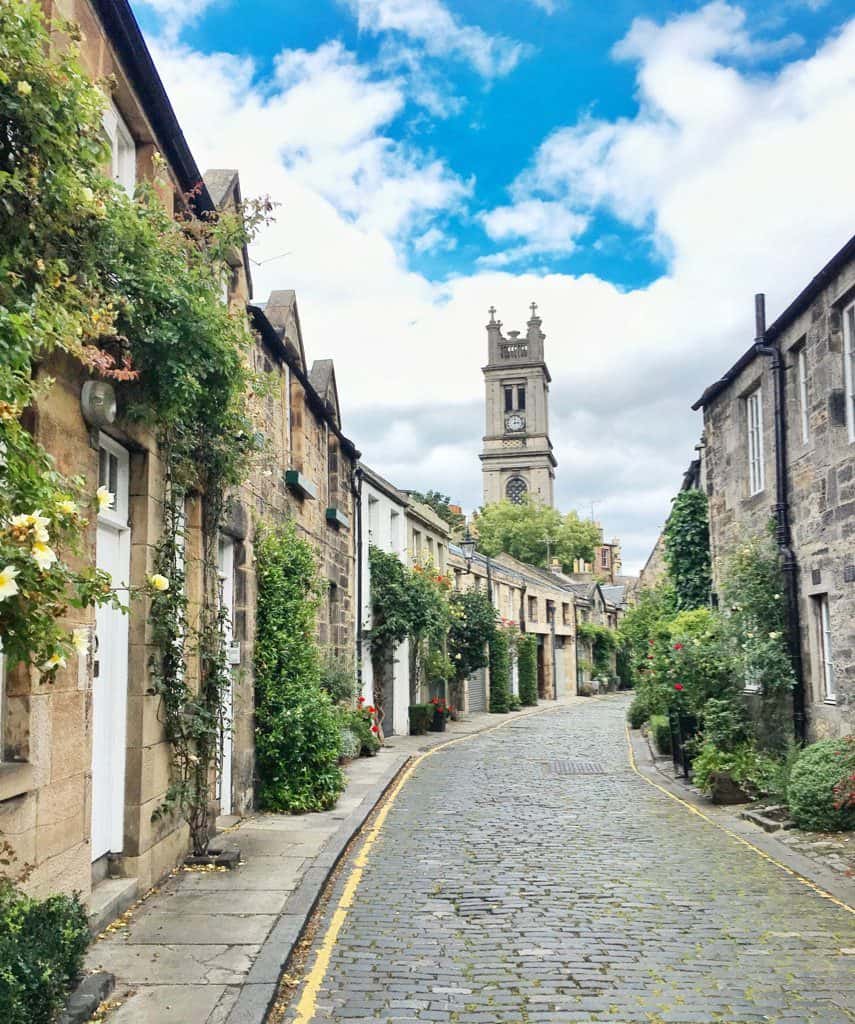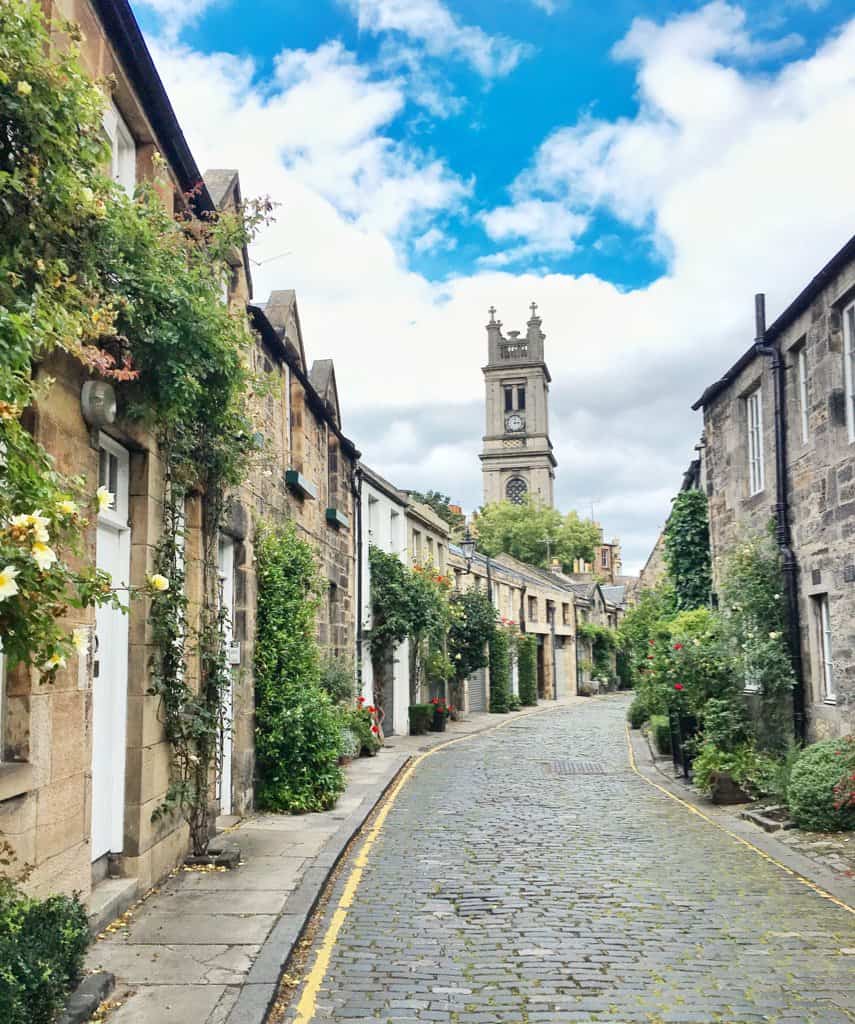 Union Canal
It seems like most of Edinburgh's hidden gems or lesser known places are related to its industrial past, and the Union Canal is no different. It was originally built to bring minerals, including the coal that darkened Edinburgh's sky, close to the city centre. Now it's a place that's well-frequented by locals walking their dogs, exercising, or taking their children to different parks along its route.
You can hire rowboats to glide along under old stone bridges, one of my favourite hidden secrets, or enjoy a walk right along the canal's edge. Start near the city centre near Tollcross and wander as far as you like. Or at least as far as one of my favourite pubs, The Fountain!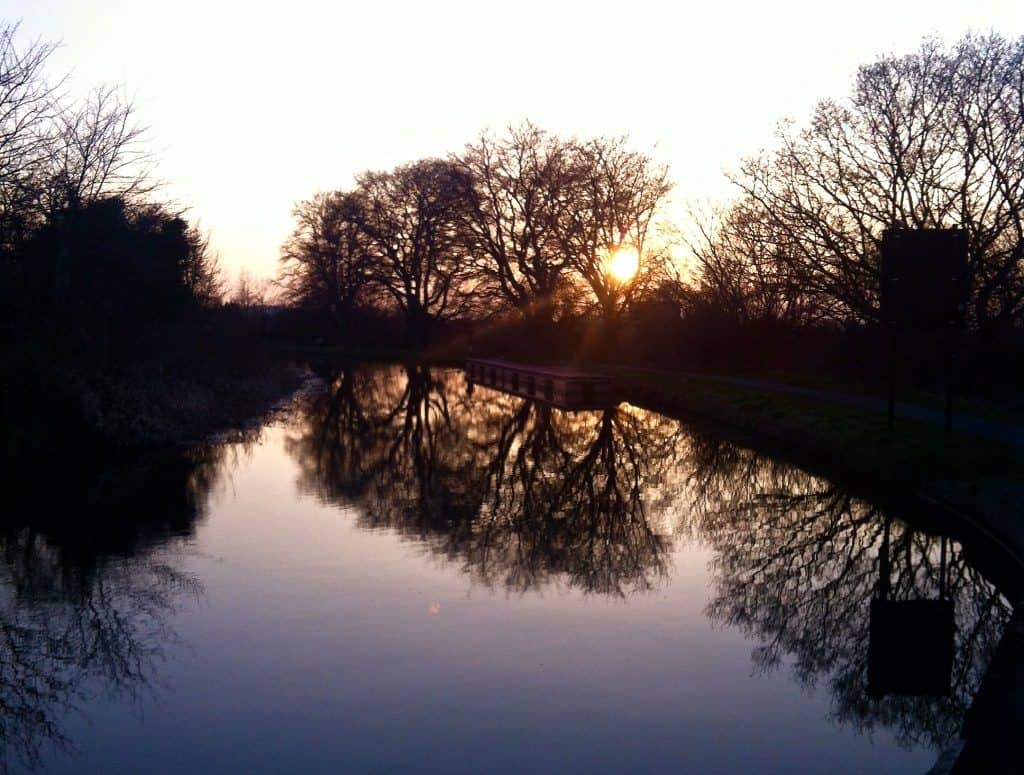 Portobello Beach
Ok so I know you don't exactly go to Edinburgh for the beach, but Portobello is a cute little seaside suburb that's worth a visit if you're not familiar with the UK seaside. Or to be honest, even if you are! Citizens of Edinburgh may not class it as a hidden gem, but I think as far as tourists hotspots go it's off the beaten track.
Portobello has a traditional promenade and an arcade (please tell me I'm not the only adult who gets excited by these). Even on a rainy day, the colourful houses at the end of the promenade look charming, and you can duck into the Espy for some of Edinburgh's best burgers, while you enjoy the view across the sea to the east.
Cramond Island
Cramond Island one of the islands in the Forth of Firth, the stretch of water between the north of Edinburgh and Fife. The difference with Cramond is that at low tide a concrete pathway is exposed and you can walk to the island and back. It might have once been a Roman outpost before it was used for farming as seen by the remains of a farmhouse there. Cramond was fortified during World War Two in the event that warships might try and enter the channel. Some of those buildings are still there and can be explored, although creepy dark buildings aren't really for me!
Walking across to Cramond Island is definitely something a little different to do and it's one of my favourite Edinburgh hidden gems. Just look at the tidal times carefully and keep an eye out, people have been known to get stuck over there for the night!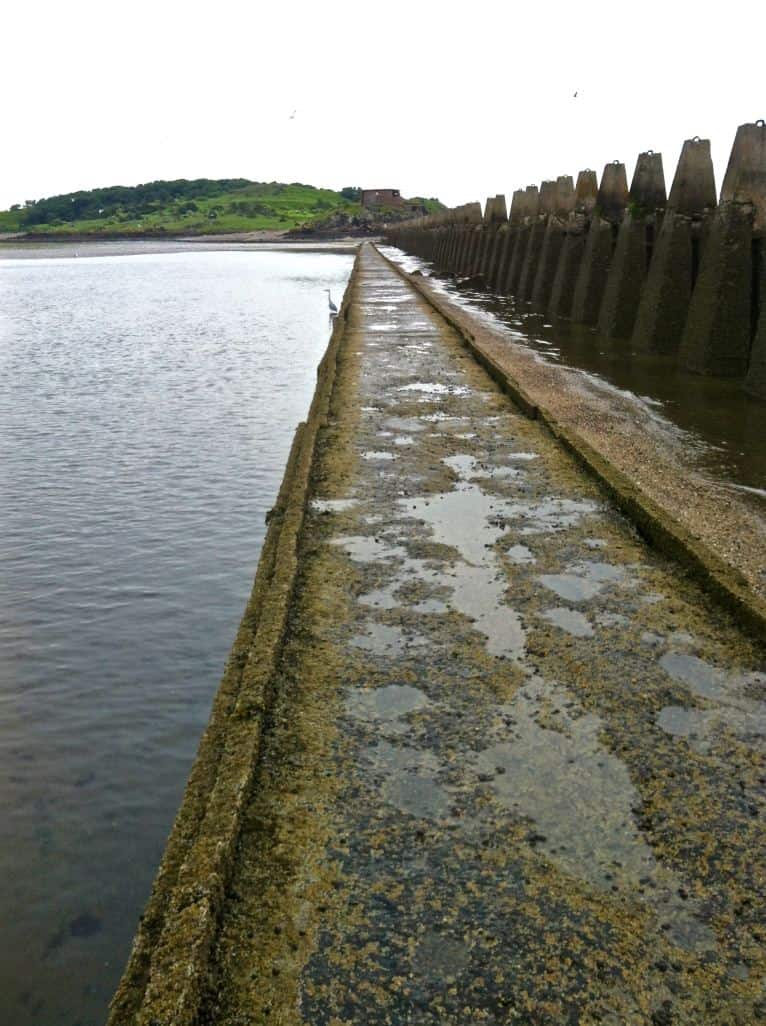 Gilmerton Cove
One of Edinburgh's great mysteries is also one of Edinburgh's coolest attractions. Gilmerton Cove is a series of underground caves just south of the city centre. It's just one of Edinburgh's underground tours, except unlike the Edinburgh vaults, no one quite knows why these caves and tunnels were carved out however long ago. Some say they could have been related to Druids and witchcraft, or that maybe it was a secret gentleman's drinking club, or part of an escape route from Craigmillar Castle. These hand-carved caves even include a chapel! Tours are by appointment only, so make sure you plan ahead for this one!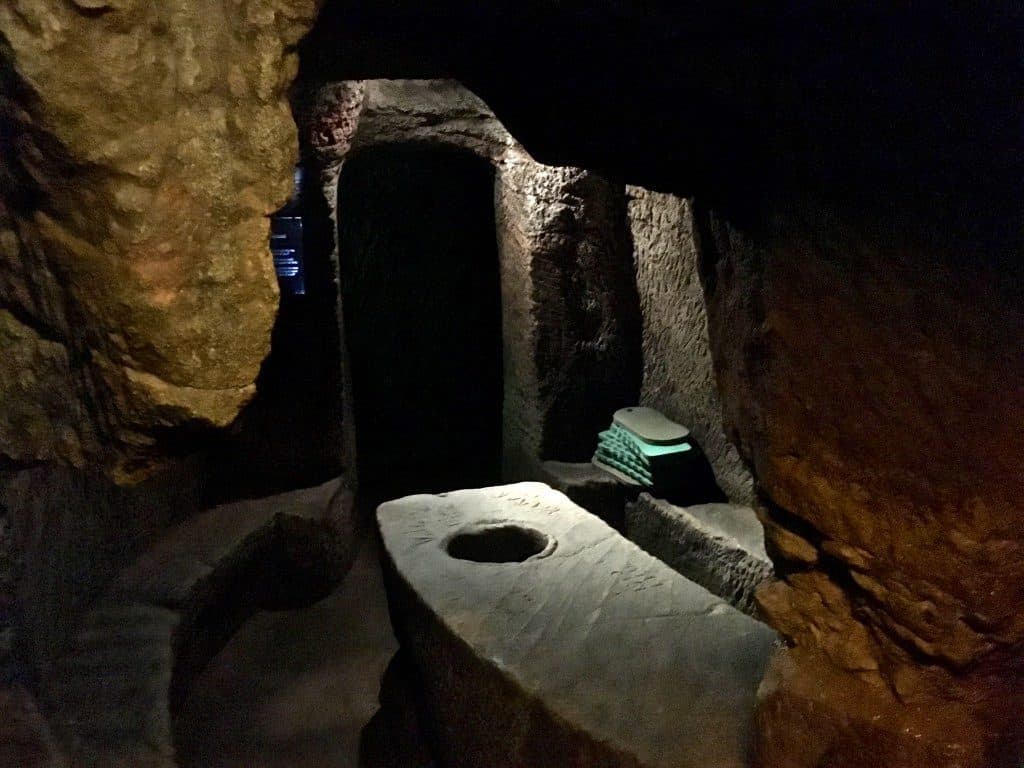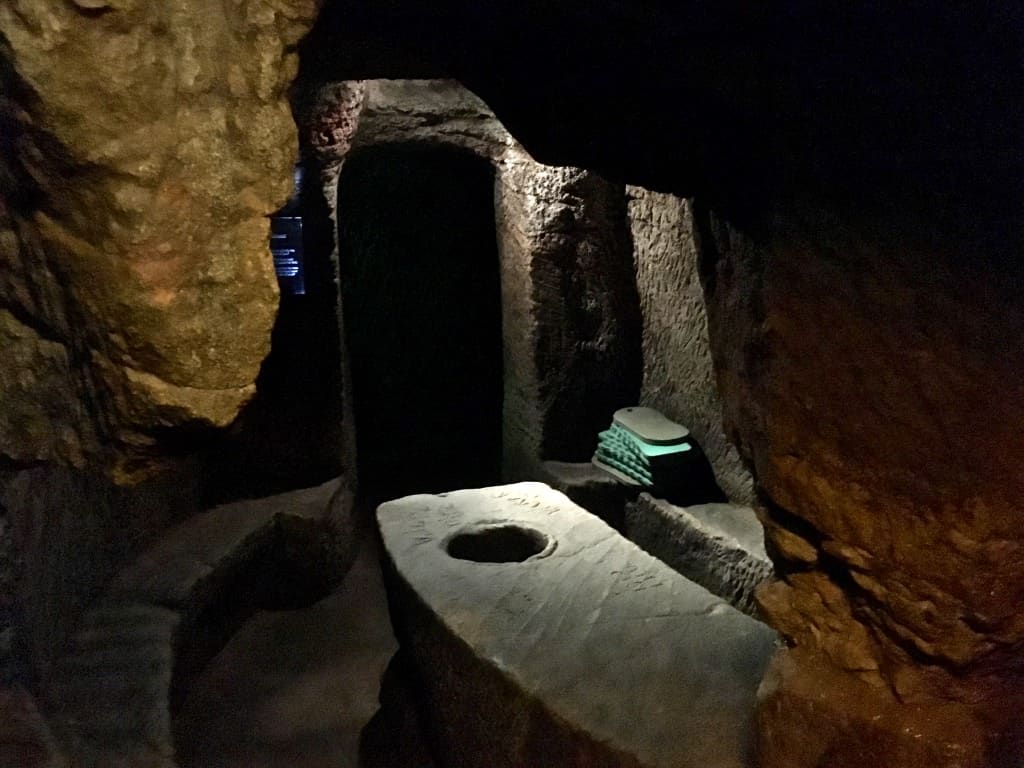 If you're looking to see all the main sights in Edinburgh, I wrote a HUGE post last year about ALL the things to do in Edinburgh, but this small list is about finding out more about hidden Edinburgh, and the spots that are lesser known by tourists or sometimes even locals alike.
There are so many things to see in Edinburgh and I can't wait to get out and explore and discover even more hidden gems!
Have you visited any of these places in Edinburgh?
Sonja x
If you liked it, pin it!