Inverness is the capital of the Scottish Highlands and an ideal place to visit for families.
There are plenty of activities in and around the city, and it's strategically located to enable visits to many nearby picturesque parts of Scotland and historical points of interest.
We love visiting and find there are lots of things to do in Inverness with kids and places to visit close by. We've laid out some of our favourites to help you plan a visit a family trip to Inverness!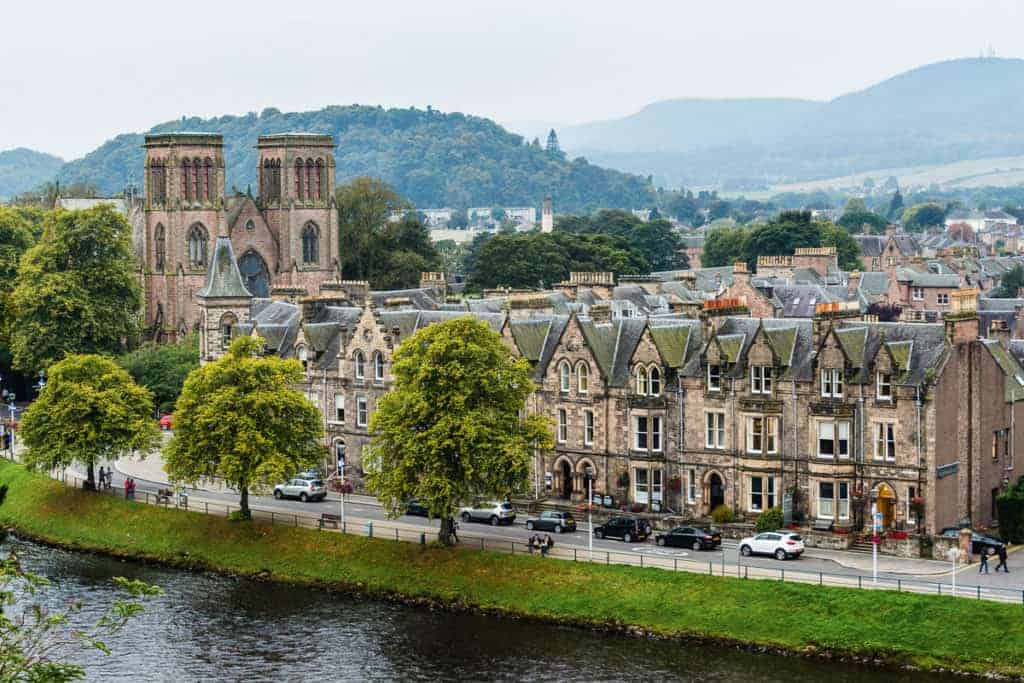 Inverness Castle
The beautiful red sandstone Inverness Castle overlooks the River Ness, which runs through the centre of the city. The castle currently houses the Inverness Sheriff and Justice of Peace Court. Most of this beautiful landmark is closed to the public, but you can visit the North Tower as below.
Inverness Castle Viewpoint
From the North Tower of the Inverness Castle, you'll get a 360-degree view of the surrounding Scottish Highlands. Learn about the surrounding countryside's myths and legends, including The Brahan Seer and Nessie, the resident monster of Loch Ness.
You will need to be able to ascend steep stairs to reach the viewpoint.
Inverness Museum & Art Gallery
Learn about the unique history and art of the Scottish Highlands at the Inverness Museum and Art Gallary. Family activities include a scavenger hunt and activity booklet to keep kids engaged.
Although there is no parking by the entrance (unless you are disabled), you can find plenty of car parks within walking distance.
Whin Park
Spend a day in nature at Whin Park on the outskirts of the city. With outdoor play areas for kids of all ages, a skate park, a boating pond, and a narrow-gauge railway, there's plenty of fun to be had.
Stop at Whin Park after visiting the Inverness Botanical Gardens, or Ness Islands mentioned below, both within walking distance to the park.
Ness Islands Walk & Railway
Just a short walk from the city centre, you'll find yourself surrounded by beautiful Scottish countryside on the Ness Islands Walk and Railway. Spot seals between the two road bridges in the centre of Inverness along the walk.
Visit the small islands in the middle of the River Ness and walk amongst the beautiful pathways that date back to Victorian times. The entire walk takes 1 to 2 hours.
Alternatively, ride on the small toy train from stop to stop around the walk.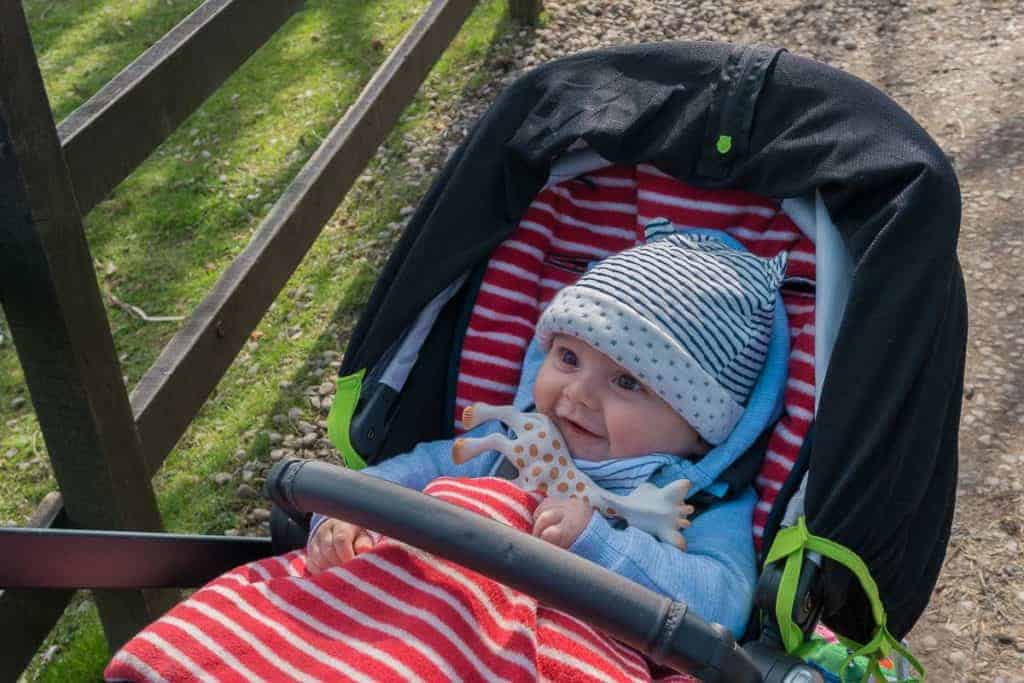 Brewsters at Inshes Gate
Suitable for families with younger children (0 to 12 years), this indoor soft play and restaurant welcomes families.
With plenty of spaces for kids to play and explore, parents can put their feet up and relax (as much as that's possible!). Several play areas are separated by age groups.
Culloden Battlefield
The site of the last battle on British soil, between the Jacobites and the government forces, in 1745. If you don't know much about the Jacobite Uprising, then there's no better place to learn more.
The Visitor's Centre has real war artefacts and displays that tell the story of the Jacobite Rising. It's a poignant part of Scottish history that happened not so long ago.
After the battle, the clan system was largely dismantled, and the Highland clearances saw the dispersal of the Scots across the country and the world. The Scottish Highlands were changed forever.
You can walk around the battle site and see where the battle lines were, and there are also headstones to mark the mass graves of the men who fought there.
Young children will likely not understand the significance, of course, but it's still worth visiting the walk the area.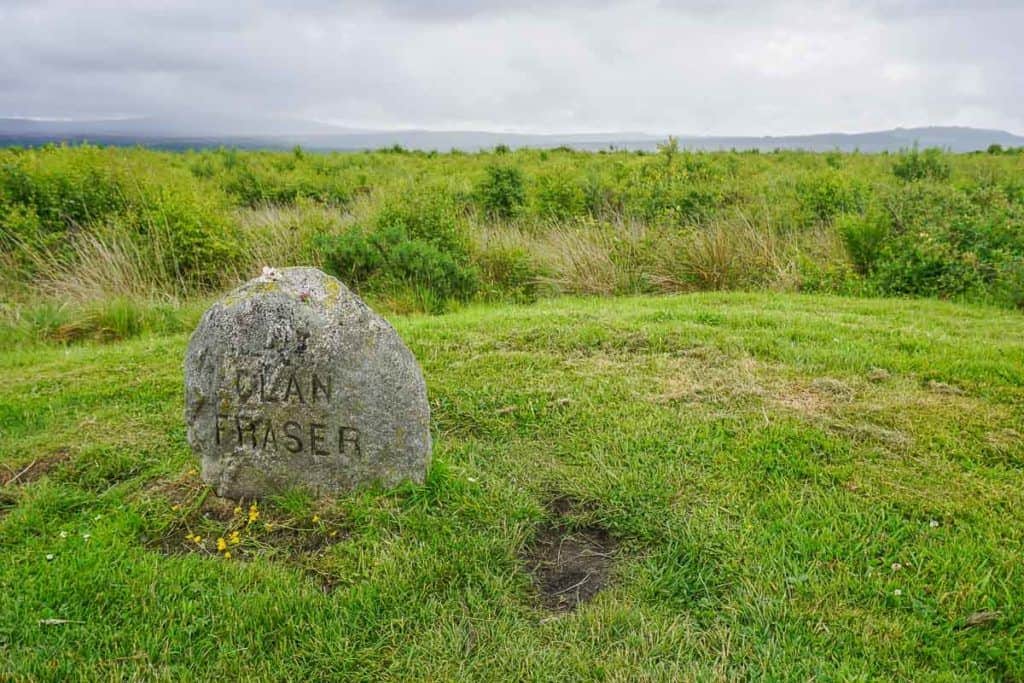 Culloden Wood
Located just outside of Inverness, you'll find a magical forest straight out of a fairy tale. The Culloden Wood contains several trails to choose from, none of which are too long. There are some steep slopes and uneven gravel, although trails are mostly wide.
Frankie & Lolas
Frankie and Lolas is a safari-themed indoor play space suitable for young children. Various play areas are separated by age group, providing age-appropriate equipment to enjoy. Adults will love the local food far at the cafe, which is specifically geared towards local, healthy, homemade food.
Clava Cairns
Discover ancient history at the Clava Cairns, a Bronze Age cemetery complex that showcases ancient Scottish heritage. Burial Cairns, built in 2000BC, can still be seen today, and there are standing stones as well.
Inverness Mystery Treasure Trail
Go on a real-life treasure hunt with the Inverness Mystery Treasure Trail. Suitable for families, this adventure takes you across the most interesting parts of Inverness. Solve mysteries along a 2.5-mile trail that starts outside the visitor centre and will return at the starting point.
The best part? It's only £6.99 per brochure, making it an economical entertainment option for families.
Ice Centre & Leisure Centre
Learn to ice skate at the Inverness Ice Centre. Rentals and lessons are available for skaters of all abilities and age levels. Spend the day on the ice, or watch your kids as they learn to skate. There are even opportunities to try curling.
Inverness Botanic Gardens
The free-entry Inverness Botanic Gardens are a lovely escape from the city. You'll find plenty of ways to spend a few hours at the gardens featuring beautiful outdoor gardens and indoor exhibits such as the tropical house and cactus house. Facilities include a cafe, toilets, and a kid-friendly cafe.
Bellfield Park
Bellfield Park is a small, quaint slice of nature nestled in Inverness. Inside the park, you'll find family-friendly garden areas, a putting green, a paddling pool and a tennis club. Opt to play as a family or take a tennis lesson from one of the many pros.
Places to Visit Nearby and Day Trips from Inverness with Kids
Nairn Beach
Nairn Beach makes for an excellent family outing with sandy shores and green space. Enjoy one of the many coastal walks and breathtaking views of the Black Isles. The beach offers a few facilities, including toilets, and there are excellent cafe options nearby.
Landmark Forest Adventure Park
There's something for every adventure-loving kid at the Landmark Forest Adventure Park with rope courses, playgrounds, and plenty of exhibits. Easy accessibility and paved pathways make this a great spot for kids to come and play. There's also a cafe at this outdoor adventure park.
Cawdor Castle & Gardens
The Cawdor Castle and Gardens offer up a beautiful pastoral scene with a well-preserved castle. Several surrounding gardens make the castle an idyllic place to visit.
Families will enjoy walking the grounds or exploring the various displays at the castle, including ties to the famous Macbeth Shakesphere play. There is an outdoor cafe, toilets, and even a 9-hole golf course.
Fort George
As the grandest fortification in Britain, Fort George is a massive complex on the eastern seaboard. With garrisons, artillery defence, and weapons displays, Fort George has many things to explore, although it may be more suitable for older children who might be more interested. Don't forget to soak up the seaside views too.
Highlanders Museum
Featuring over 50,000 artefacts about the famous Highlanders, the Highlanders Museum is a must-see stop if you're in Fort George. Spend a few hours browsing the exhibits that showcase an amazing array of Scotland's most famous military branch.
Dolphin Spotting
Between Fortrose and Rosemarkie on the Black Isle, you'll find Chanonry Point. If you arrive one hour after low tide, you may get lucky and spot dolphins fishing off of the shore.
Although there are no facilities at the point, you can find toilets, car parking, and places to eat at both Fortrose and Rosemarkie.
Aviemore
The picture-perfect village of Aviemore brings nature to your doorstep. With wonderfully cute bed and breakfasts, and access to the Cairngorms, there are plenty of activities to do and wildlife to see. Find out more about what to do in Aviemore here.
Loch Ness
Get up close and personal with the famous Loch Ness by taking a boat trip on the loch. If you're lucky, you may even see signs of Nessie, the famous Loch Ness monster.
Even if you don't spot this mythical creature, there's still plenty to see, including the ruins of Urquhart Castle, built in 565AD. You can take a boat that drops you at the ruins and picks you up after you've had a chance to explore.
Glen Affric
Glen Affric is home to some of the oldest pinewoods in all of Scotland. Beautiful lochs, spooky moorland, and magical forests cover the landscape. There are opportunities for nature walks, boating, and even camping.
A perfect spot for a picnic or spending the day exploring nature. Bathroom facilities can be found at certain points around the Glen.
Highland Wildlife Park
Get up close and personal with amazing animals at the Highland Wildlife Park. With several different exhibits, from European animals to tigers, you'll enjoy spending the day with your kids here. Enjoy several opportunities for learning at one of the many ranger talks and visit the animals to learn more about their amazing lives.
If you're visiting Inverness with kids, we would recommend spending a couple of nights minimum to see the city sights and some places close by, but you could definitely add more time and use it as a base to explore further afield in the highlands.
Sonja x
Want more Scotland for families content? Check out these posts: