This post may contain affiliate links that I earn a small commission from at no cost to you. Please see my disclosure page for information.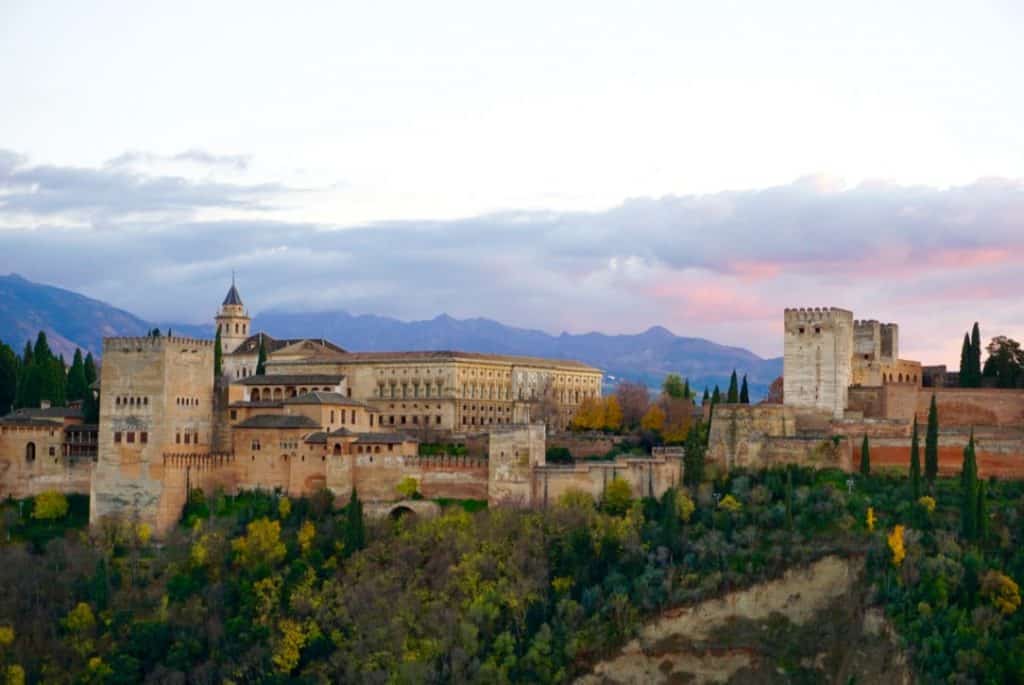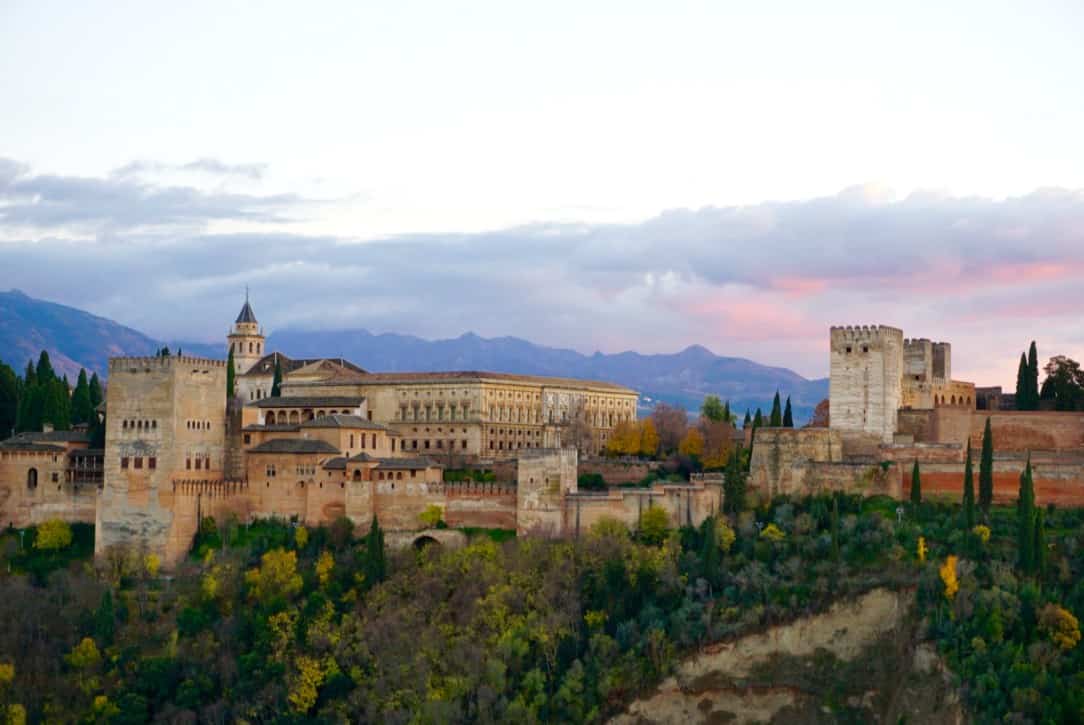 Spain holds a special place in my heart, as I used to live in Andalucia and spent a lot of time travelling around as much as I could while I did so. There are so many beautiful places in Spain to explore! Although Spain may conjure up images of sun, sand, siestas, and sangria, there's beautiful green spaces, mountain villages, and architecturally beautiful cities as well. It's the perfect destination for a summer break, but wintertime in Spain is actually amazing too!
When I asked my fellow travel bloggers to tell me their most beautiful places in Spain, I was overwhelmed with the response and the diversity! So here's 27 beautiful places in Spain that you should be adding to your list!
Almería
I'd never heard of Almería before I signed up to a program to teach English in Spain and I was placed in the city. Located in the southeast corner of Spain, Almería city is a little out of the way, allowing it to retain its authenticity and Andalucian culture. Although some of the towns nearby are very popular with those looking for a package holiday, the city itself seems to often be overlooked. But in my opinion, it's one of the most beautiful places in Spain, with so many things to do, and I miss it all the time!
Surrounded by dusty mountains, and with a strong Moorish history evident in the Alcazaba, a fortress which sits on a dusty hill overlooking the city, it's somewhere I will always return to. The colourful houses of the older part of town are charming, and the promenade along the beach offers beautiful views of the sunset for walkers or those partaking in some drinks and tapas.
And speaking of tapas, I swear you can't find any better than tapas in Almería! You have a menu to choose what tapa you would like complimentary with your drink, with traditional Spanish dishes as well as fusion influences from cultures around the world, and the standard is high. So why not try somewhere different next time you visit Spain, and go to Almería?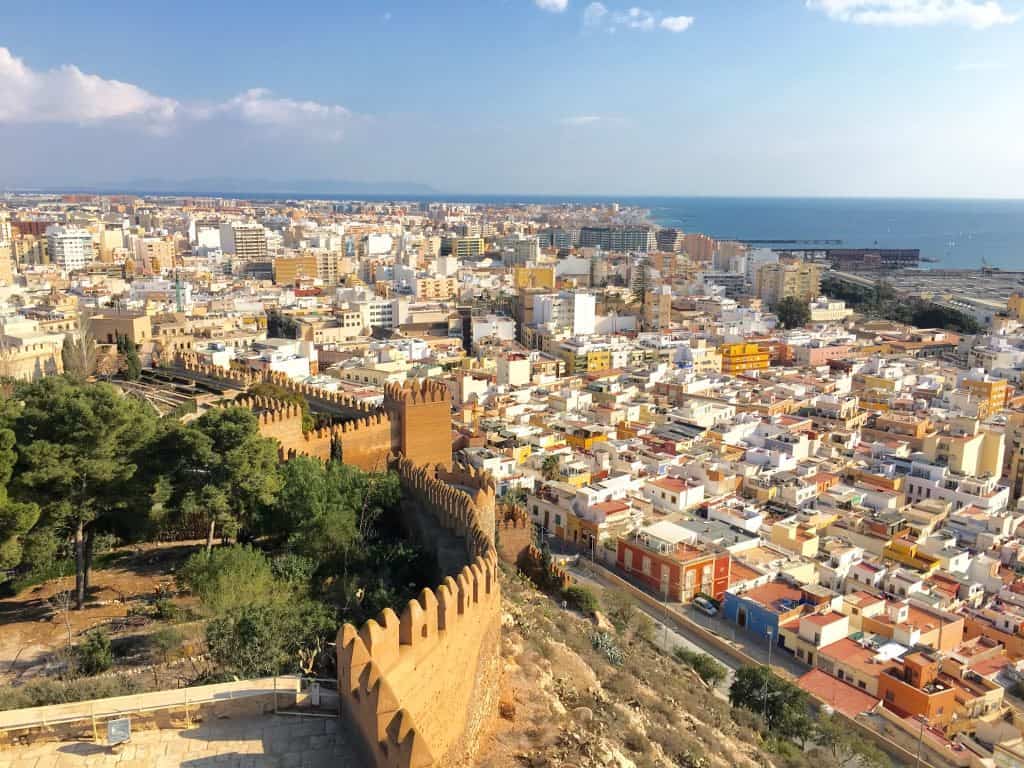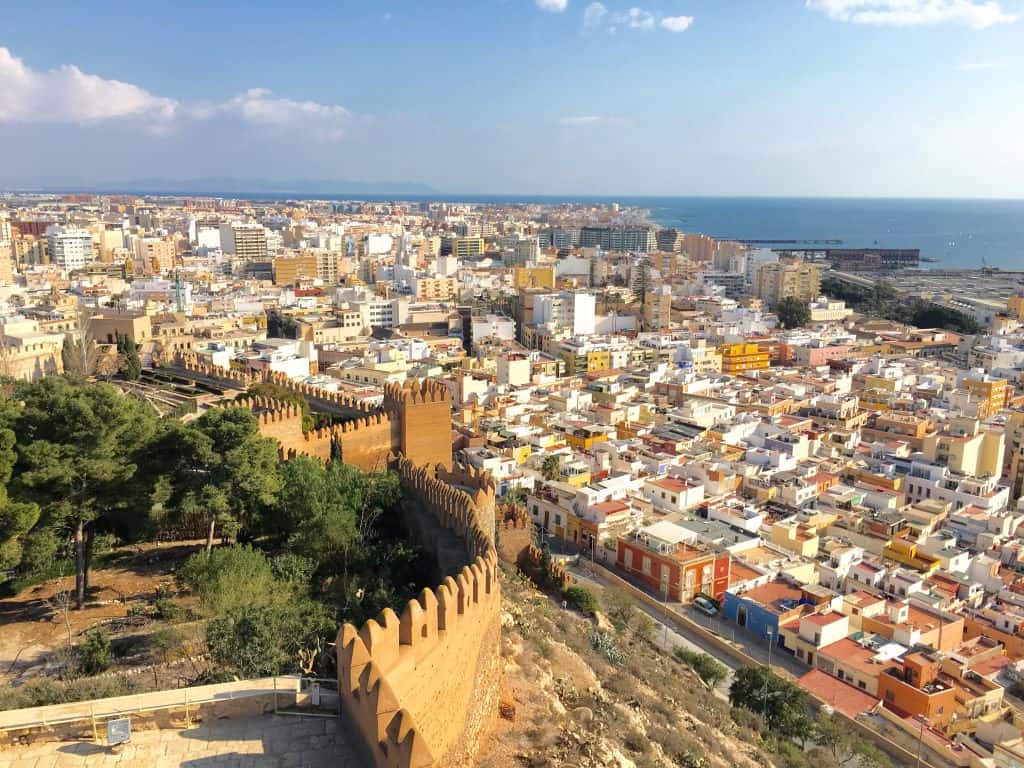 Galicia
By Inma from A World To Travel
I will never get tired of praising my land. Galicia, in the northwest corner of Spain, is also one of the westernmost points of Europe. Its particular orography kept it free of influences unlike the rest of the country. Therefore, Galicia is today a raw and not so populated, wonderfully perfect destination.
With more than 1500 km of coastline, not everything in Galicia is wonderful beaches, cliffs like those of the Death Coast, and islands that come out, year after year, named among the best in the world. Galicia is much more. There are rivers and waterfalls, mountains – even a ski resort! – and starry skies like those of the Starlight destination, Trevinca.
There are medieval cities like Santiago de Compostela, industrial metropolis such as Vigo, and fishing villages like my base Noia. There are pilgrimage routes that go back to the Middle Ages, legends, traditions and even its own language, Galician. And, finally, there are Galicians like me, happy to live in such a paradise. Trust me, Galicia will not disappoint you.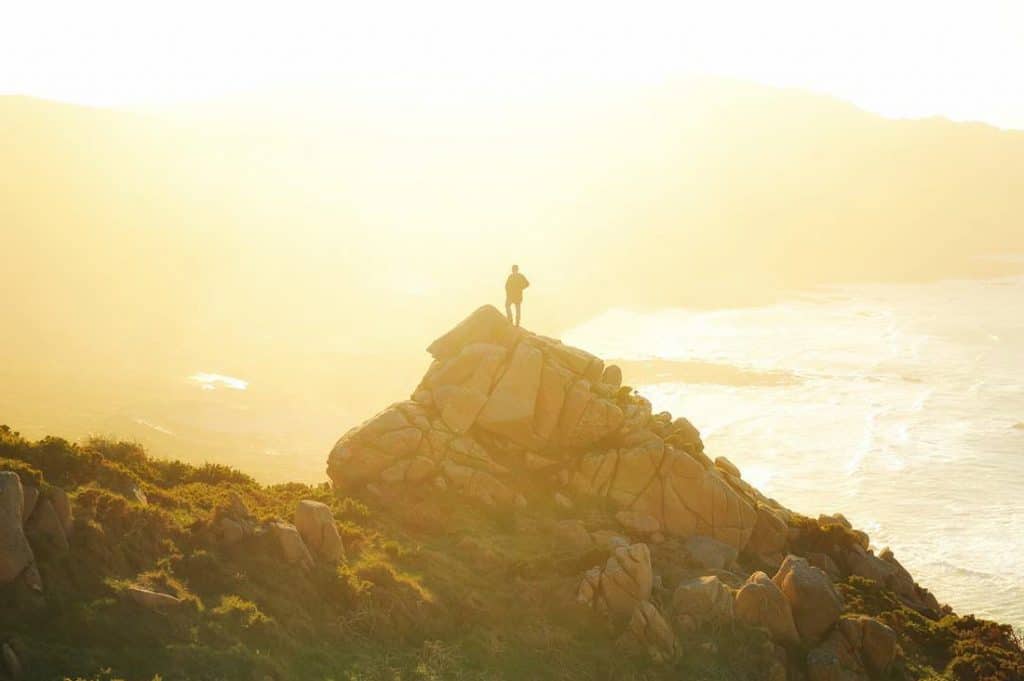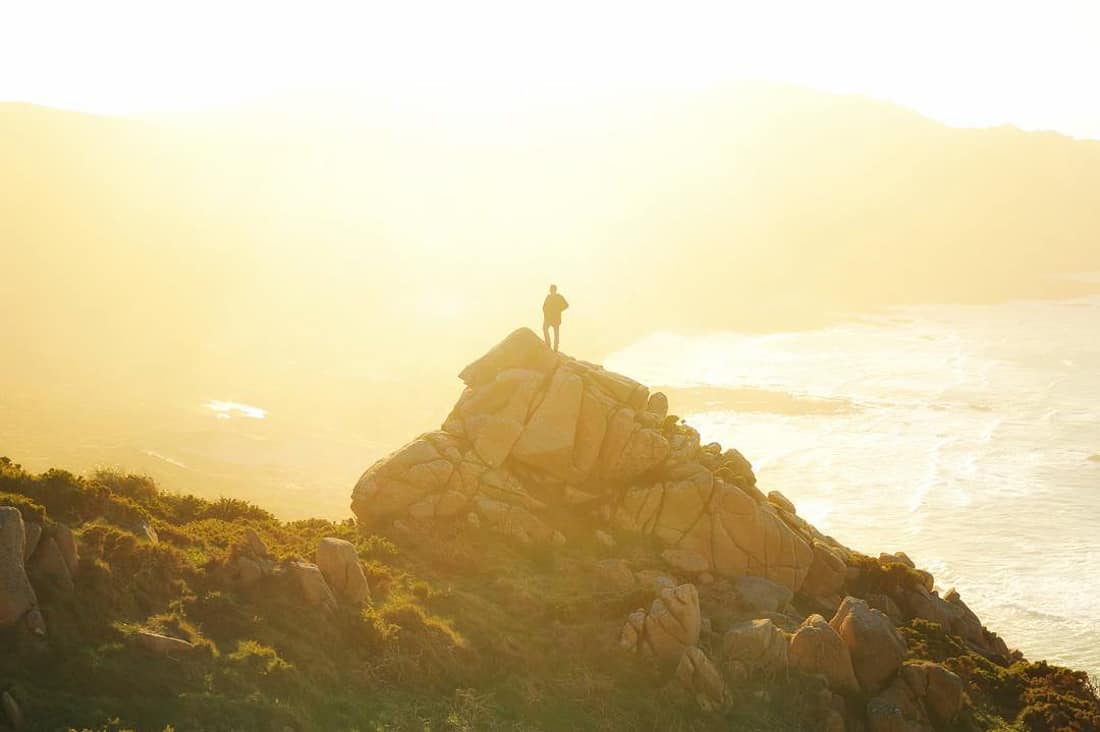 Córdoba
By Emily from Kids and Compass
Córdoba, in Andalucia, was once the most important city in Europe. It was a centre of learning for Moorish, Christian, and Jewish scholars, and all this history has left its mark on the city today.
The main attraction in Córdoba is its utterly beautiful and unique Mezquita-Cathedral. This building was originally a mosque which was later turned into a cathedral. Inside and out the two architectural styles have been mixed to a stunning effect. The candy cane stripes of the arches inside are unforgettable.
Other picturesque historic attractions in Cordoba include the Roman bridge and the Alcazar of Christian Kings. But you can also spend a very pleasant afternoon just strolling through the whitewashed streets of the old Jewish quarter and looking at the flower displays on patios of private homes.
Córdoba is an easy journey from Seville or Malaga. Many people visit for a day trip but two days will give you more time to soak up the atmosphere, and perhaps catch a flamenco show in the evening.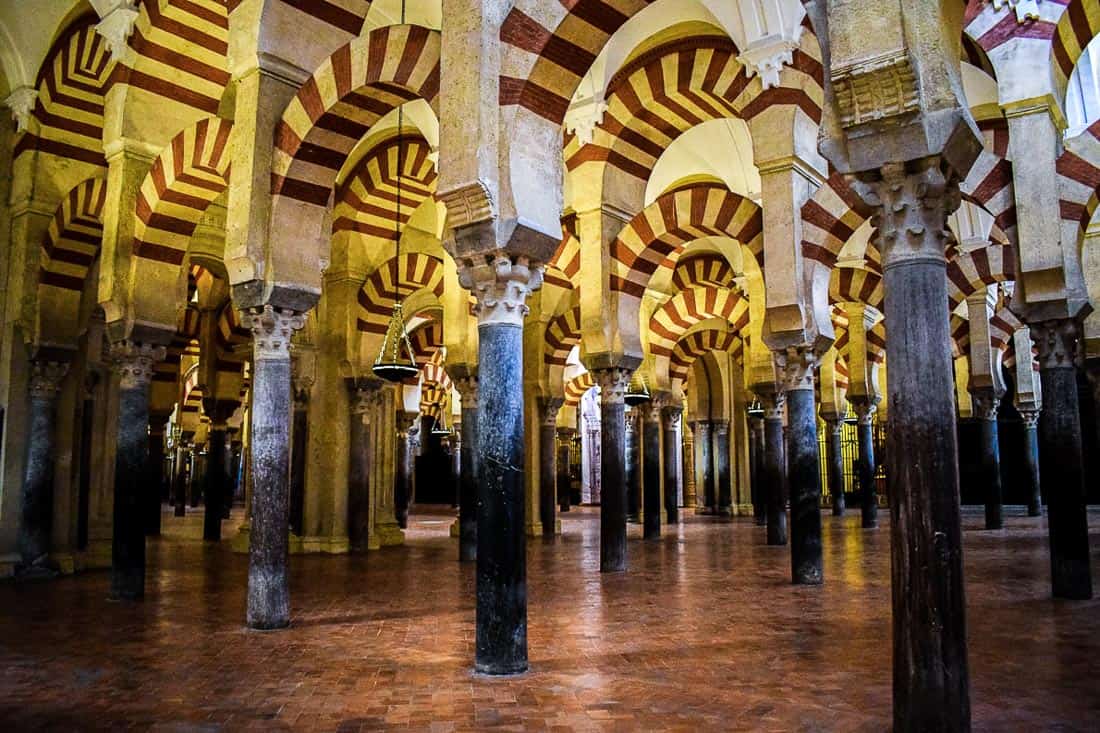 Mallorca
By Arzo from Arzo Travels
Mallorca is one of the most popular travels destinations in Spain. Unfortunately, it has gotten the reputation of being a party island where you can drink alcohol en masse for cheap.
However, the government has taken severe steps to end this reputation and so you will find the most beautiful places in Spain! When you get to visit this beautiful island yourself you will realize that this place is one of the prettiest islands in Europe!
The calas (little bays), the tranquil beaches and gorgeous uphill towns – this place has it all and with 300 sunny days a year it is perfect for a trip throughout the year.
So whenever you plan a trip to Majorca (or as it is called in Spanish: Mallorca) make sure to plan in enough time for the beaches as they are numerous and just stunningly beautiful, do boat tours and explore the pretty towns like Palma de Mallorca (the capital) or Valldemossa – one of the romantic and gorgeous little towns that want to make you pack your bags and move there forever.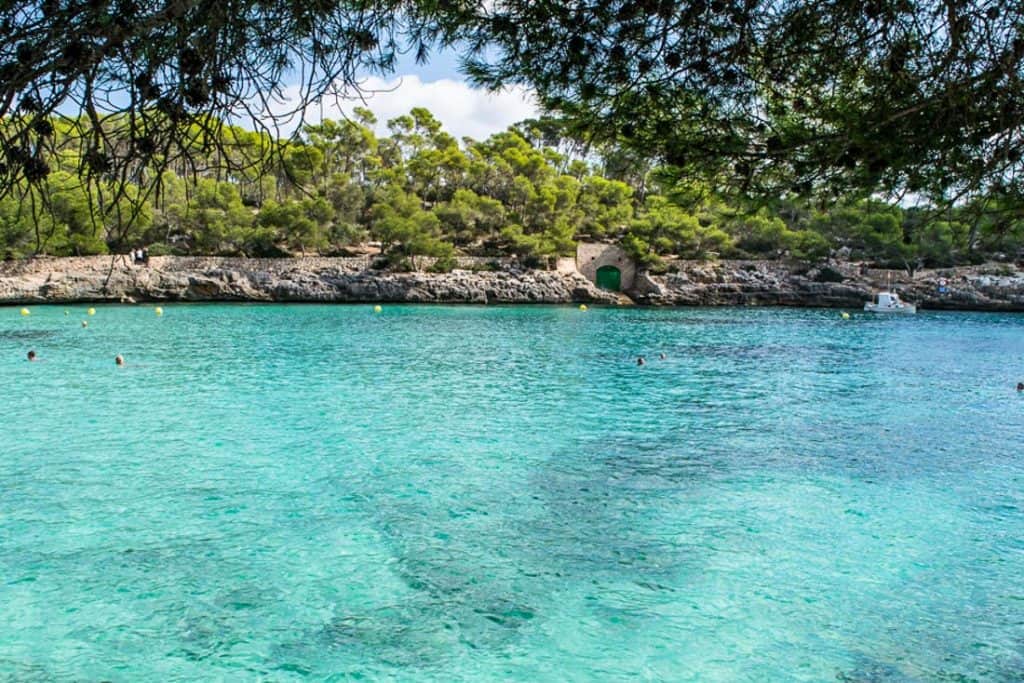 Segovia
By Marta from Learning Escapes
A beautiful destination worth adding to any Spanish itinerary is the historical city of Segovia. Located less than 2 hours from Madrid, Segovia is one of the most popular day trips from the Spanish capital and with good reasons.
Perched on a hill overlooking the vast Castilla y Leon countryside, the city was nominated UNESCO World Heritage site in 1985 and is filled with culturally significant and beautifully preserved buildings. The most famous are an imposing Roman aqueduct and the Alcazar, a fairytale looking castle complete with turrets and protected by vertigo-inducing ravines, but the list goes on an on and includes an old Jewish quarter and many of the city churches.
You can explore Segovia in one day or two and the best way to experience it is to allow yourself to get lost in its perfectly preserved medieval lanes.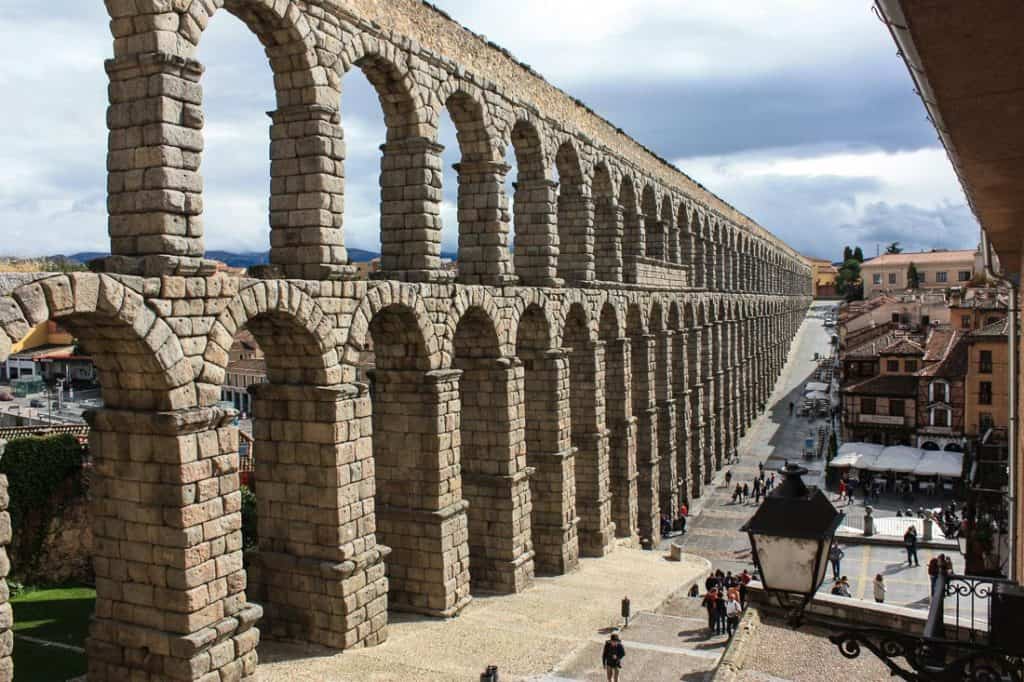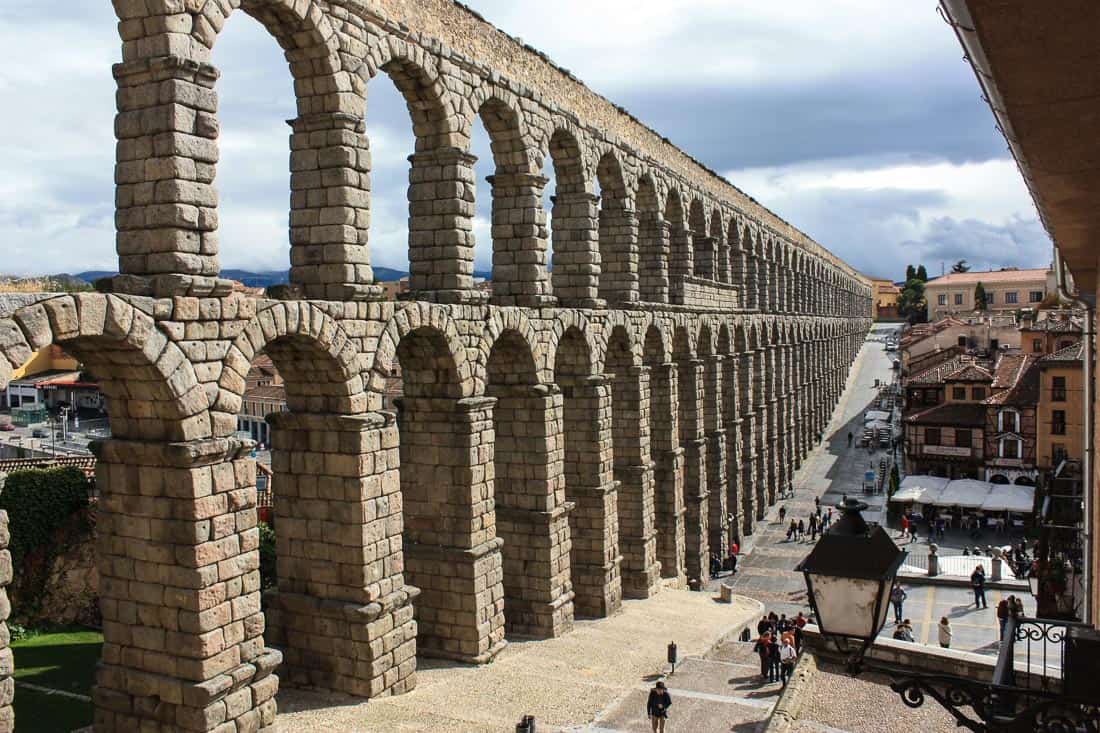 Ronda
By Dannielle from While I'm Young
Andalucia is dotted with white-washed towns, but the largest and most romantic of these is beautiful Ronda. The city's dramatic landscape is carved into two halves by a deep gorge, making it one of the most visually unique places in Spain. Ronda is just over an hour from Malaga and while it doesn't boast a whole lot of typical tourist attractions (aside from one of the oldest bullfighting rings in the country), just walking around Ronda's tranquil streets is the perfect way to spend a day in Spain. The city also has fantastic restaurants serving local favourites, and keen rock climbers can tackle the gorge above the Guadalevín River. Between the Instagram-worthy white houses that teeter atop its sandstone peaks, the sweeping vistas, and the old-world feel, Ronda is definitely worth exploring.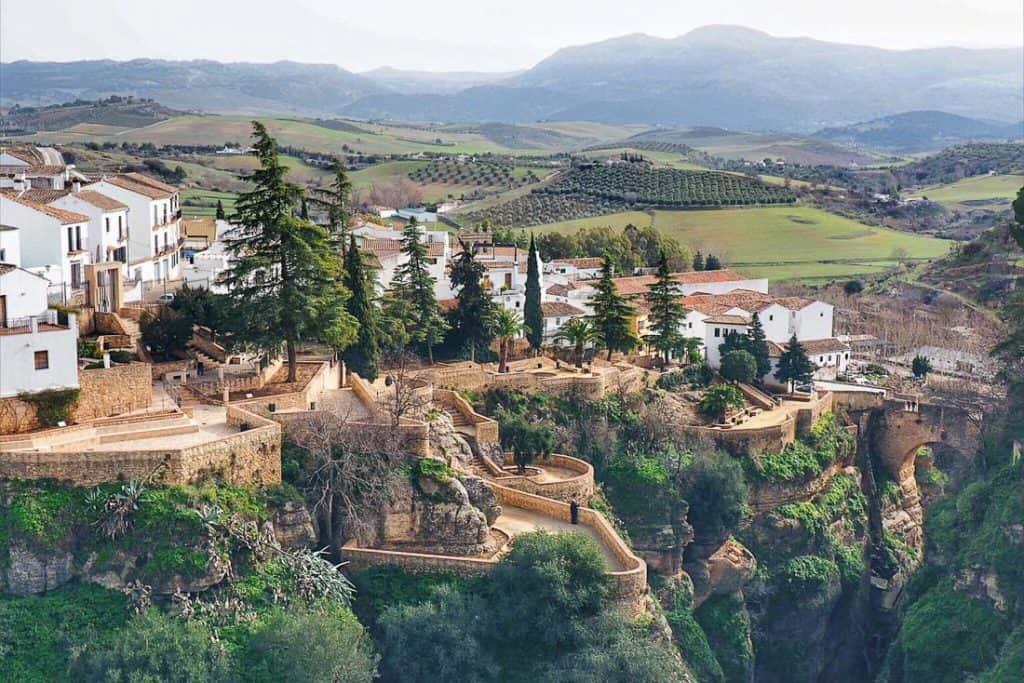 Cadíz
By Erin & Ryan from downbubble
Our vote for beautiful places around the world had to go to Cadíz, in the southwest of Spain. Although seen by the world in the James Bond film Die Another Day (it's coastal promenade was used for the Havana scenes!) it is often overlooked by visiting international tourists.
However, remains a popular destination for intra-national Spanish tourists due to its 83 sandy beaches with kitesurfing and snorkelling; alfresco restaurants beachside, parkside and square-side serving up fresh local seafood, tapas and wine; and some incredible history and monuments including endless warrens of medieval old-town streets, the second-largest Roman Theatre ruins in the world and a castle in the sea!
If you love history, beaches, eating/drinking and just generally relaxing then take a train just 45 minutes from Seville and don't leave this incredible gem off your next Spain itinerary!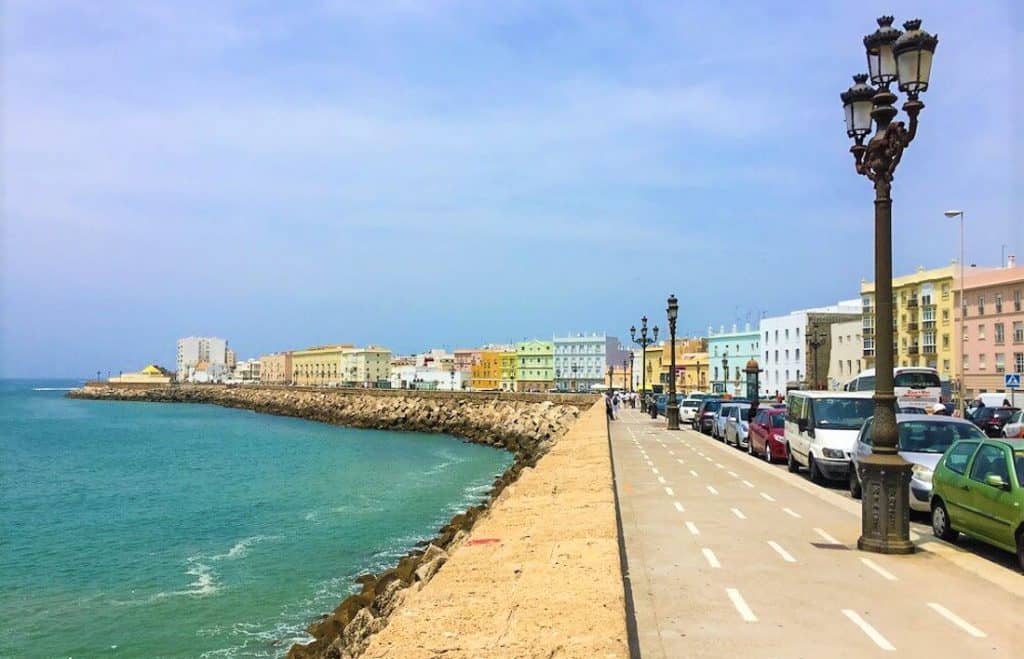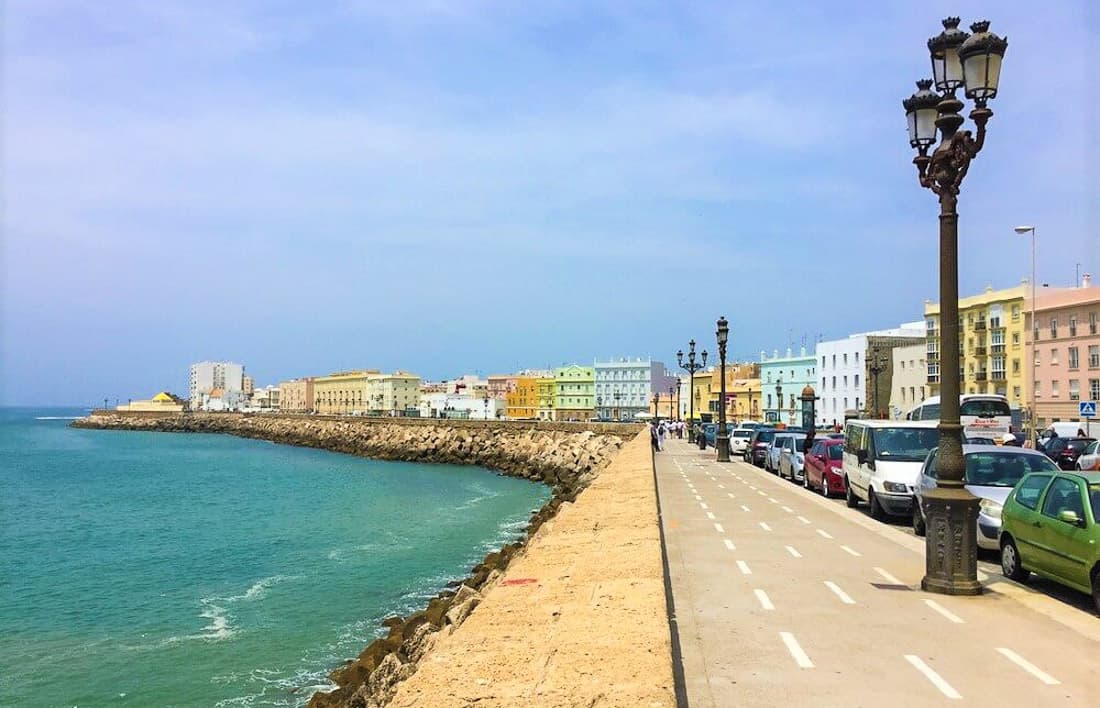 Toledo
By Parampara & Parichay from Awara Diaries
Spain is one of the most beautiful countries in the world & I say it because I had to visit it twice to see & experience more of it. This time, when I visited Spain, I wanted to explore a new place. The best way to get to know about a new place is (not by Googling) by asking for recommendations from locals. On asking locals, I got only 1 answer – Toledo.
Toledo is about 45 mins away from Madrid. You can reach Toledo by train (fastest), bus (cheapest) or taxi (expensive & not so fast). The medieval architecture of Toledo makes it stand out. It is definitely one of the most beautiful villages I've ever been to. Toledo can be a little tiring in case you are not fond of walking (read hiking) because it is located on top of a hill. You have to keep walking up & down even when going from one monument to another.
The best thing to do in Toledo is to turn off Google Maps & get lost in the streets of Toledo. Second best thing? Well, visit the cathedral of Toledo, witness the sunset from Puente de San Martín & buy some pretty souvenirs from the quaint shops of the town.
Whenever you are in Madrid, keep an extra day to take a day trip to Toledo!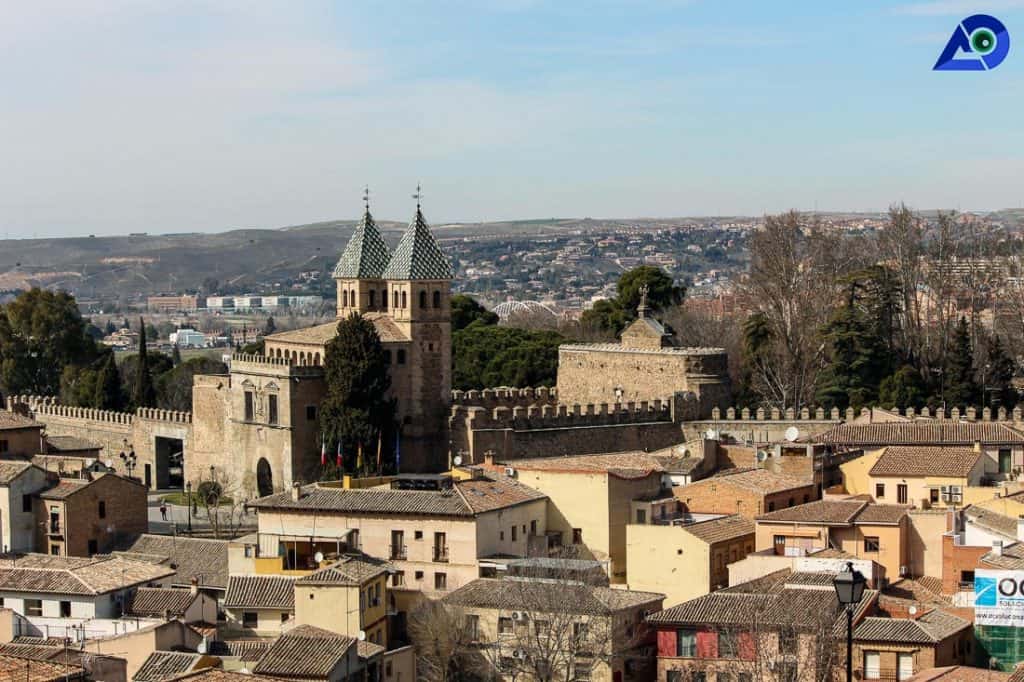 Bilbao
By Claudia from My Adventures Across the World
Bilbao, the capital of the Basque Country, definitely is one of the nicest cities to visit in Spain. Hardly more than a large, industrial city at the beginning of the 20th century, it underwent major works that brought it to full life.
The main attractions are the lovely city centre, with the beautiful Plaza Mayor; the Mercado, which is foodie's paradise and where there are several upscale eateries and a few restaurants; and last but definitely not least the incredible Guggenheim Museum. A work of art of architect Frank Gehry in and of itself, the fantastic museum attracts visitors thanks to the interesting, enticing exhibits – a few permanent ones and some temporary ones. One of the latest exhibits has been that by Japanese artist Fujiko Nakaya, throwing mist right outside the building at regular intervals and giving it an even more mysterious aura.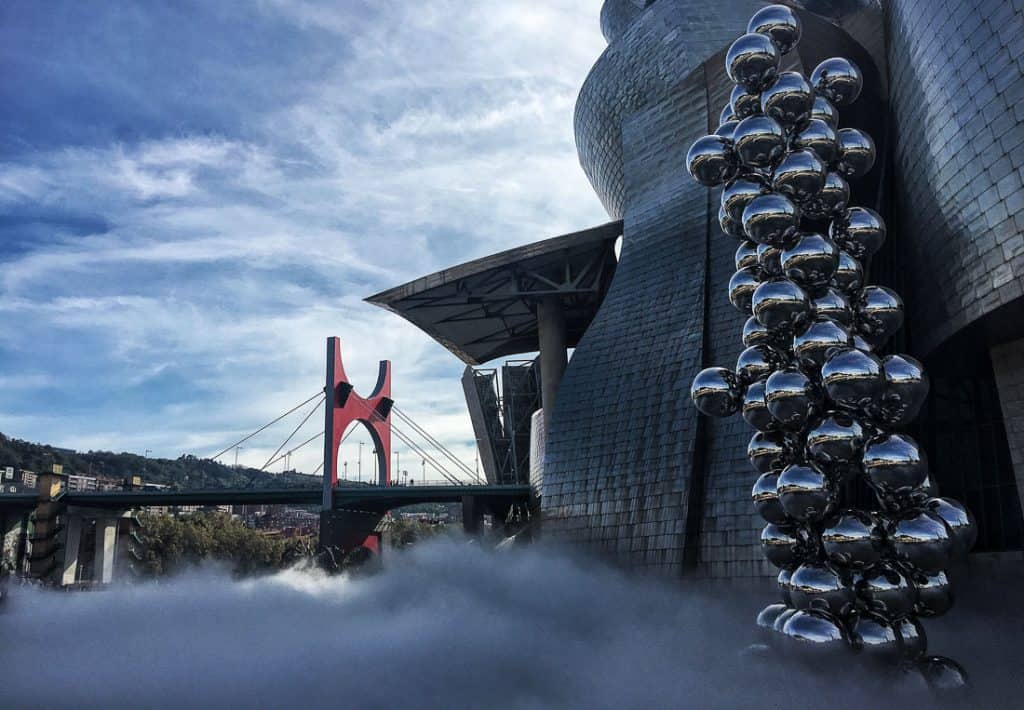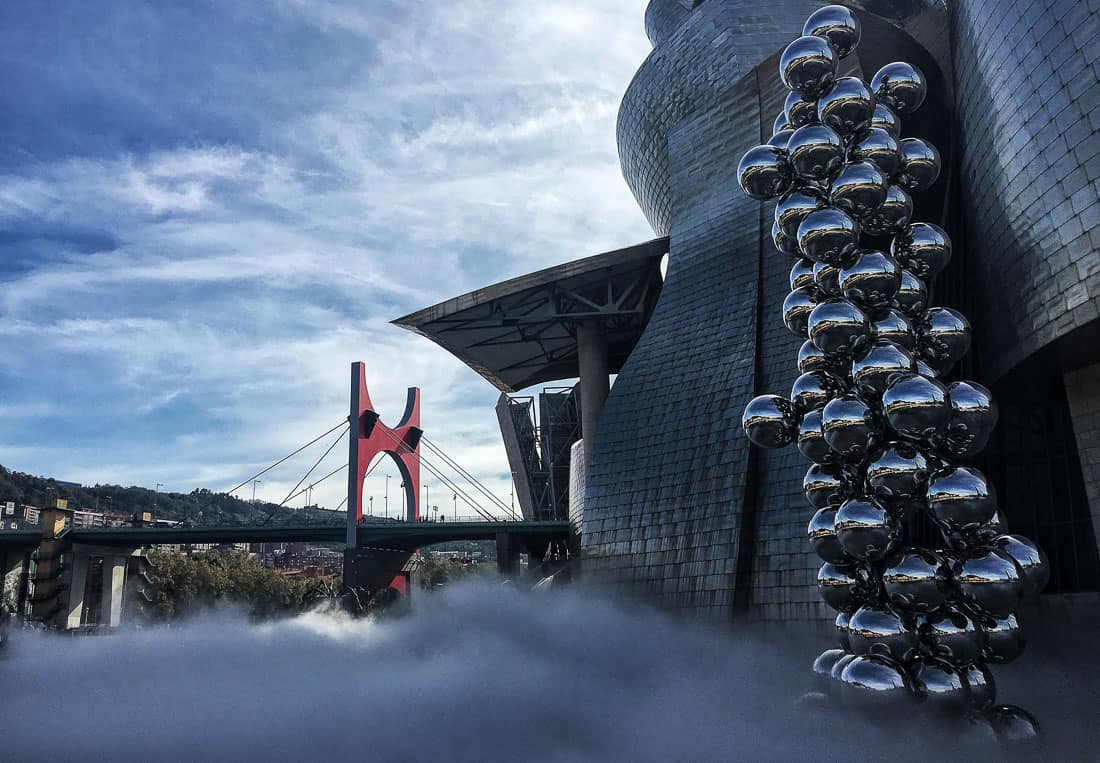 Besalú
By Gabor from Surfing the Planet
Catalonia is filled with beautiful medieval villages, and one of the most picturesque villages is the tiny Besalú, situated in the county of Garrocha. Besalú is perfectly conserved and looks like a place that has just come out of a fairy tale. The most impressive landmark in Besalú is the large medieval bridge that takes you from the road to the interior of the village. We really recommend you stop in the middle of the bridge and enjoy the picture perfect view of the village and the river.
The main sights to visit in Besalú are the Collegiate of Santa Maria and the church-hospital of Sant Julià, but the most gratifying experience is a walk on the riverside, while you enjoy the unique atmosphere of this medieval gem.
Besalú is found at 130 km distance from Barcelona, and it's easily accessible from the Catalan capital on a day trip. The public transport is not ideal, so it's recommended to rent a car.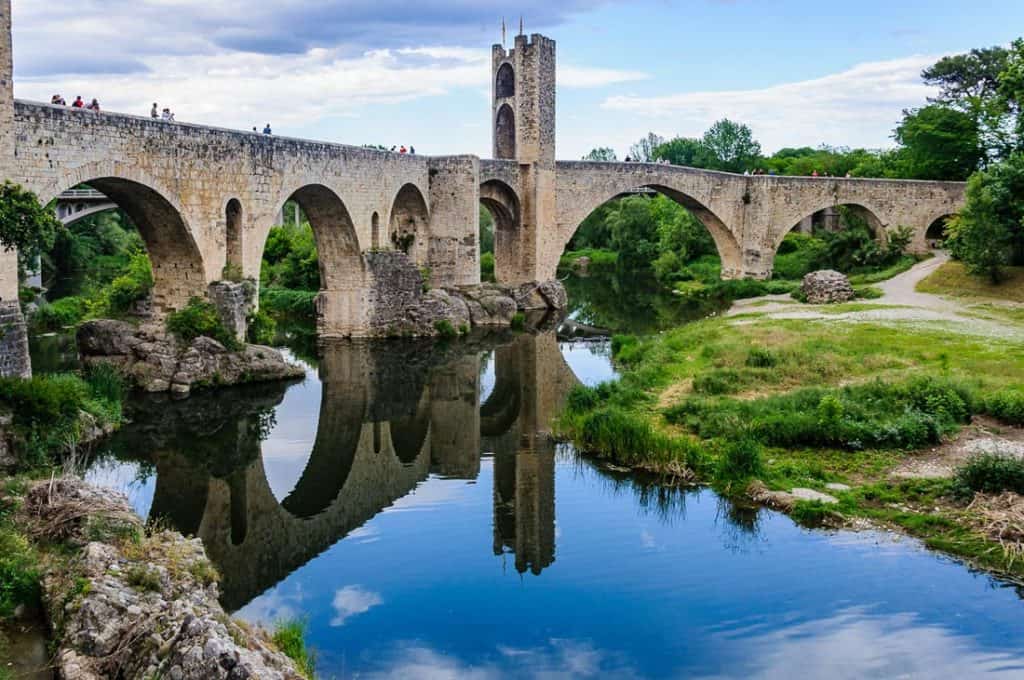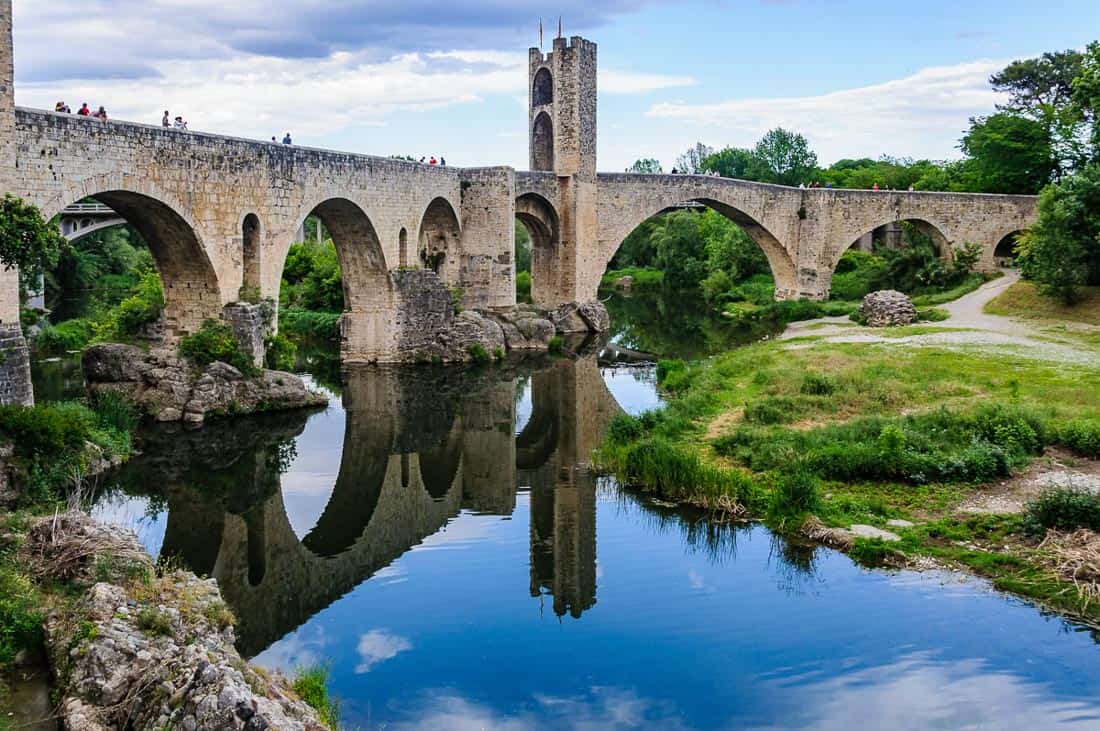 Ávila
By Karen from World Wide Writer
High in the mountains to the west of Madrid, Ávila is known as the "Town of Stones and Saints". The stones are the picture perfect walls, and the saints include St Teresa of Ávila, the town's most famous resident. Most visitors come here to see the walls, a complete circuit with eight gates and numerous towers and turrets. They have been extensively restored, so that you can walk around most of them, enjoying views of the hills on one side and the old town on the other. Or climb the hill to the viewpoint of Cuatro Postes in the early evening to see the stone gleaming in the sunlight, like a medieval fortress that has defied time.
The whole of the walled city of Ávila is a UNESCO World Heritage Site. It is also a place of pilgrimage: both the Camino de Santiago and the newly created "Footsteps of Saint Teresa" tourist route pass through the town.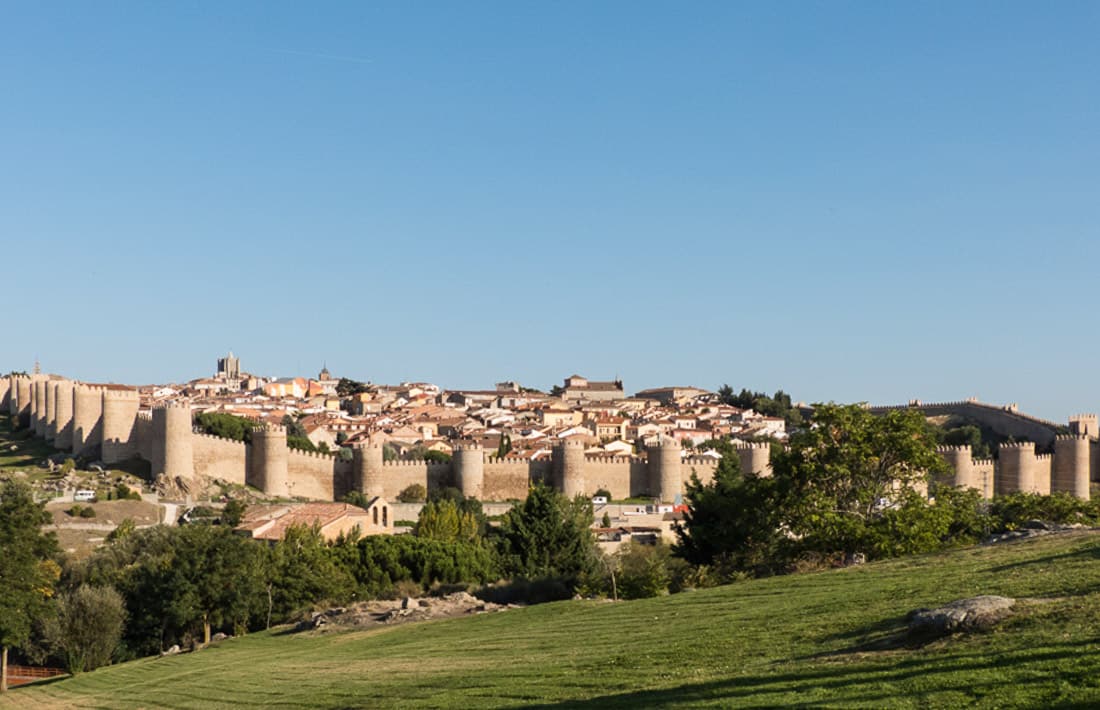 Madrid
By Jamie from Crashed Culture
Madrid, Spain is beautiful for so many reasons. There's its fashionable Europeans, deep history, amazing architecture, and the complex culture that has developed both through centuries of different religious and cultural influences and through the people that come through its international core today. As the capital of the country that was flooded with riches after the discovery of America and the expansion of the Spanish kingdom that occurred because of it, Madrid is beautiful not only because of its architecture but also because of its fascinating history.
Walking around Madrid, you can see evidence of this throughout the city center, with Muslim-style buildings that still exist even after its people were chased off, and the hams hanging off the ceilings in bars and restaurants after the Spanish Inquisition when this tradition could possibly save your life.
And even if its history and culture don't make Madrid beautiful to you, just looking at it will!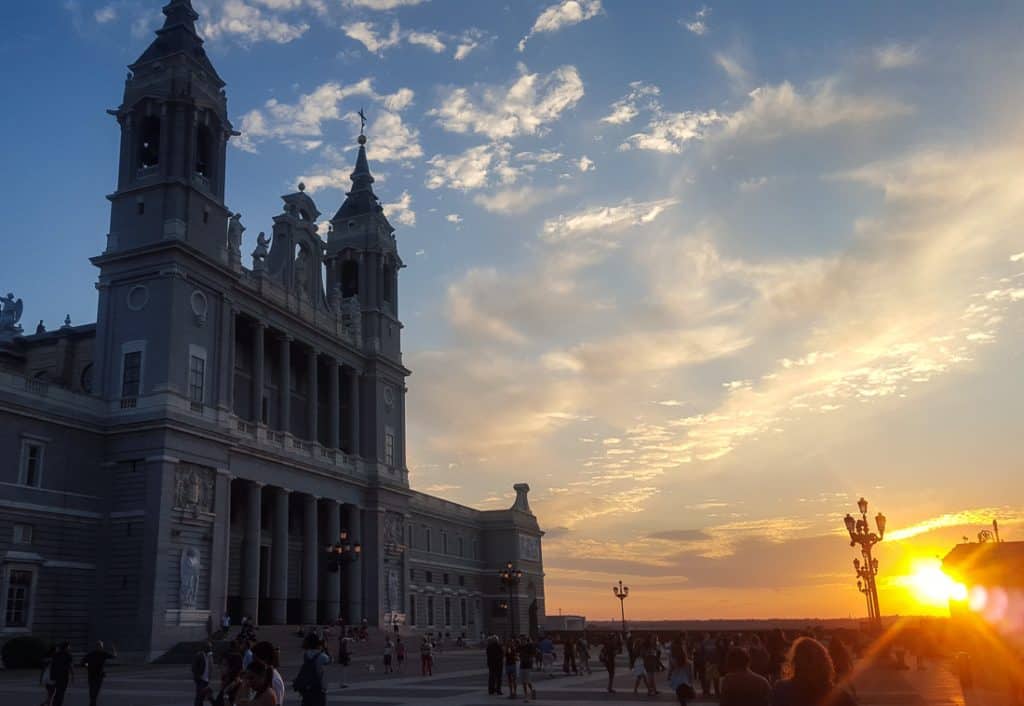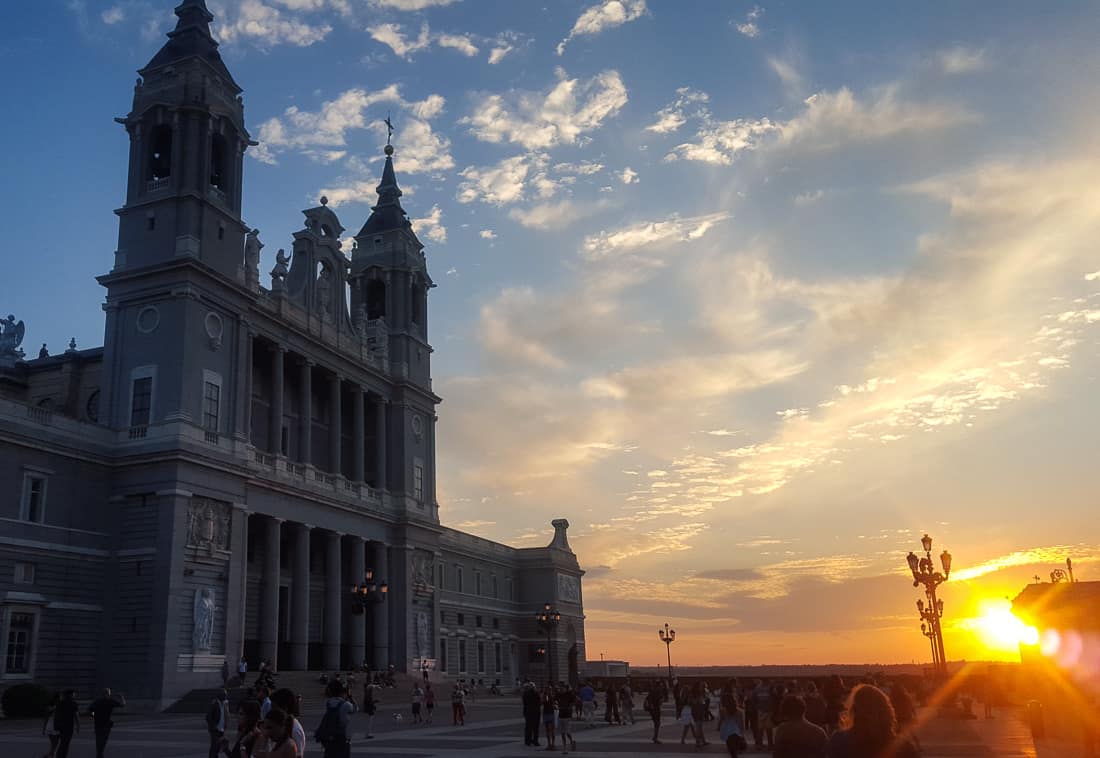 Caminito del Rey/El Churro
By Claudia & Jorge from Travel Drafts
The Caminito del Rey in Andalucia is one of Spain's most breathtaking hikes. Once it was the infamous "most dangerous trail in the world", nowadays it is perfectly safe. It was rebuilt on top of the old pathway, but parts of the old trail were kept untouched, making you realize how crazy dangerous the path was before.
You will hike through the uncanny and beautiful El Chorro Gorge, on a wooden path 100m above the ground. As you can imagine the view is incredible.
The hike per se isn't difficult, it is only an 8-km long, linear route, of which 2.9 km are made in the pathway. At the end of the route, you catch a bus to the starting point. It is a memorable hike with a lovely trail, hanging bridges, footpaths, and insane views.
You have to book the hike in advance through the official site and the trail has a cost of 10€.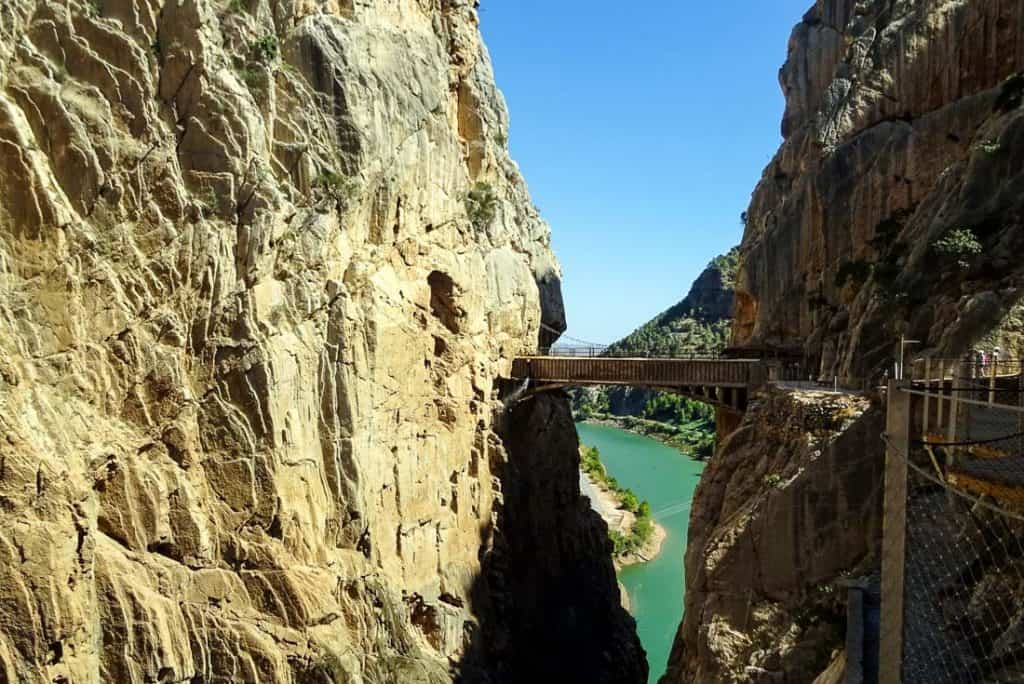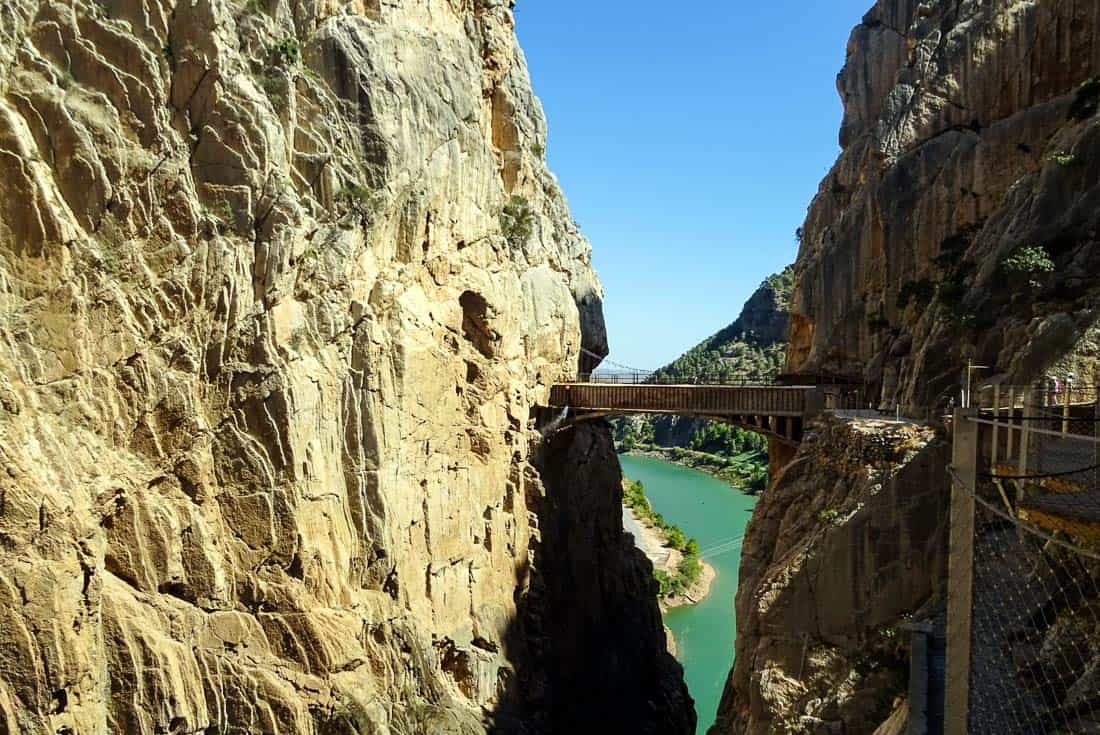 Alquezar
By Allan from Live Less Ordinary
The medieval village of Alquezar is found in the remote province of Huesca, surrounded by winding roads, olive groves, and limestone cliffs, south of the central Pyrenees. Due to its remote and off-the-beaten-track location, the village is mostly overlooked by tourist trails, and much of what tourism that does exist, is focused on canyoning, rock climbing, and birding in surrounding canyons. The village sits perched on a cliffside over deep canyon caverns, and vultures circle almost continuously from above.
So this lesser-known medieval village is without a doubt worth the journey, with its rustic Spanish charm, old cobbled paths, terracotta tiled roofs, and with no more than 400 residents it is very local and charming. The main attractions would be Saint Michael's church, and the medieval castle and Collegiate church of Santa Maria, then in the evenings it's the Al Fresco dining found on the pedestrianized main street and central square. The perfect setting for local olives, tapas and maybe some Sangria.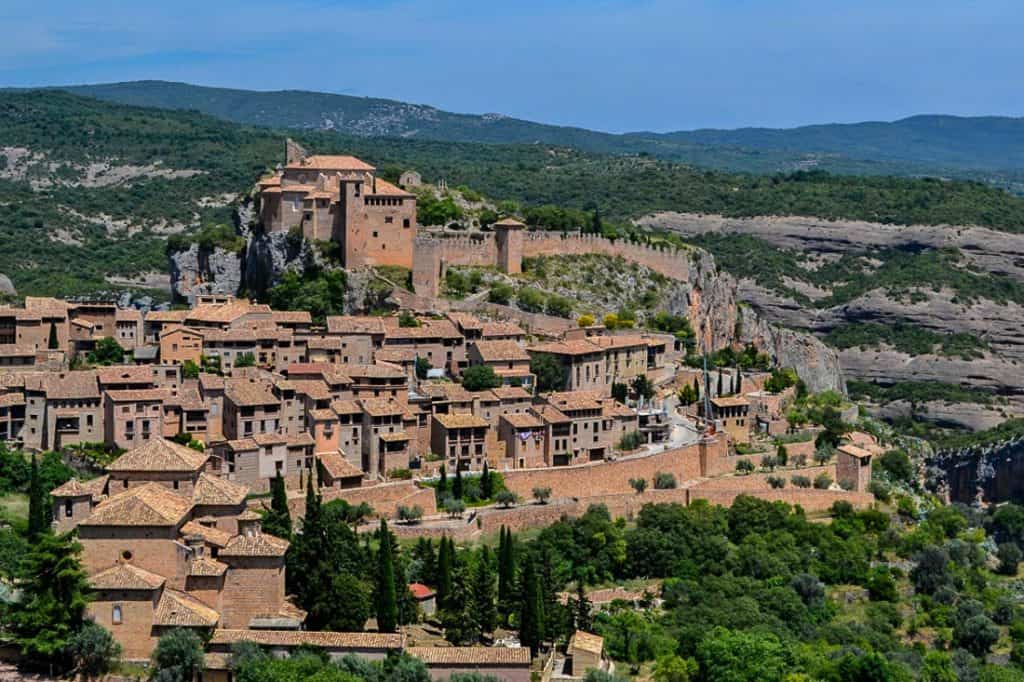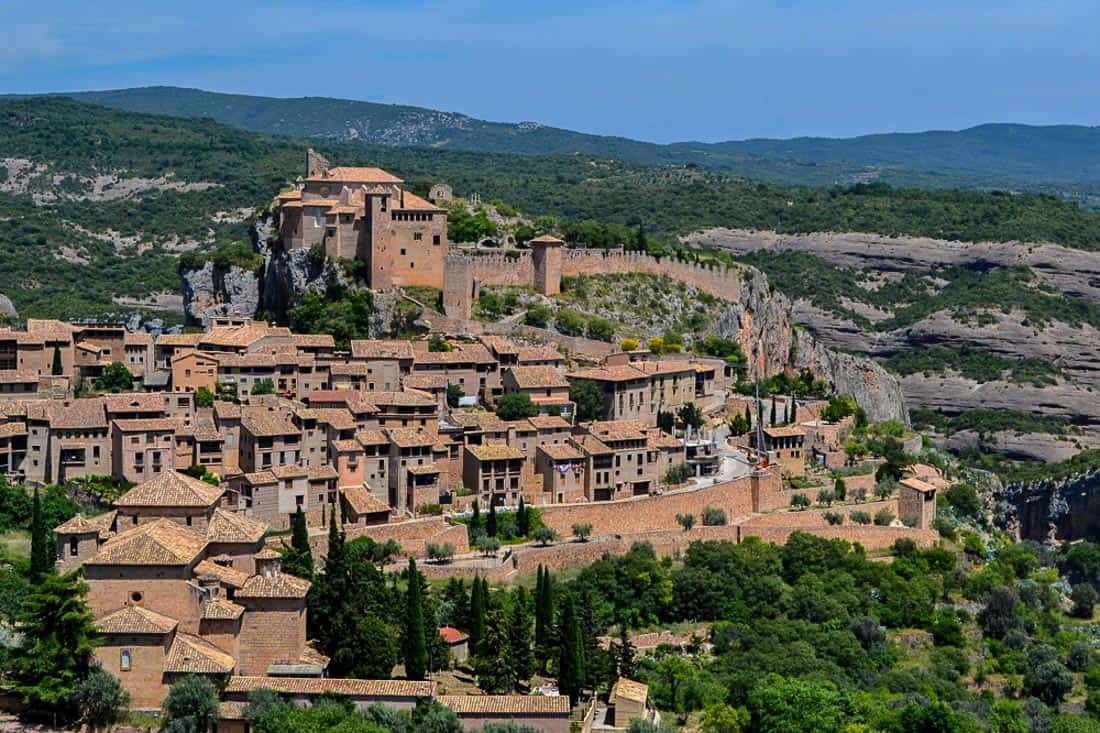 Salamanca
By Lisa & Eric at Penguin and Pia
After having visited many different beautiful Spanish cities, we can say that Salamanca probably has to be one of our favorites. It is known as the "Golden City" – and when you walk through the Old Town on a sunny day you'll understand exactly why this is the case. The sun reflecting off the sandstone buildings makes the city look as though it's shining golden.
The beautiful architecture and rich cultural history create a certain authentic charm that can't be found in any other Spanish city. Salamanca is home to both the oldest university in Spain, the University of Salamanca (founded in 1218) and a beautiful cathedral which is divided into Old Cathedral and New Cathedral. Together, these add to the historic charm of the city.
Overall, Salamanca is visited by tourists yearly but nowhere near as crowded as Madrid or Barcelona. So, if you are looking for a place to drink a glass of wine in a beautiful old town, Salamanca is the place to go.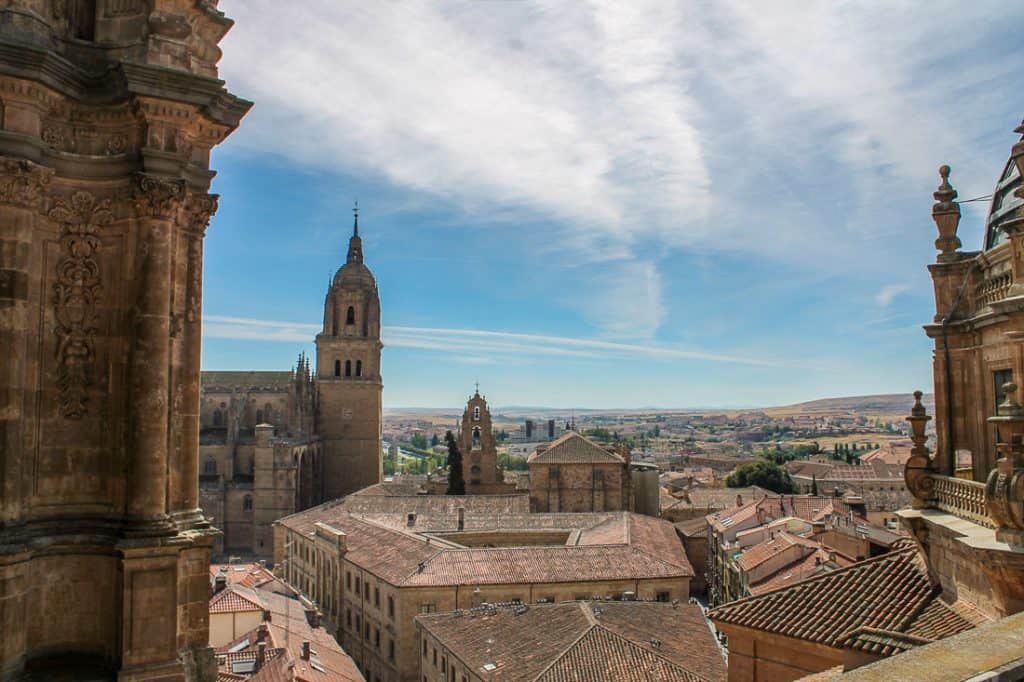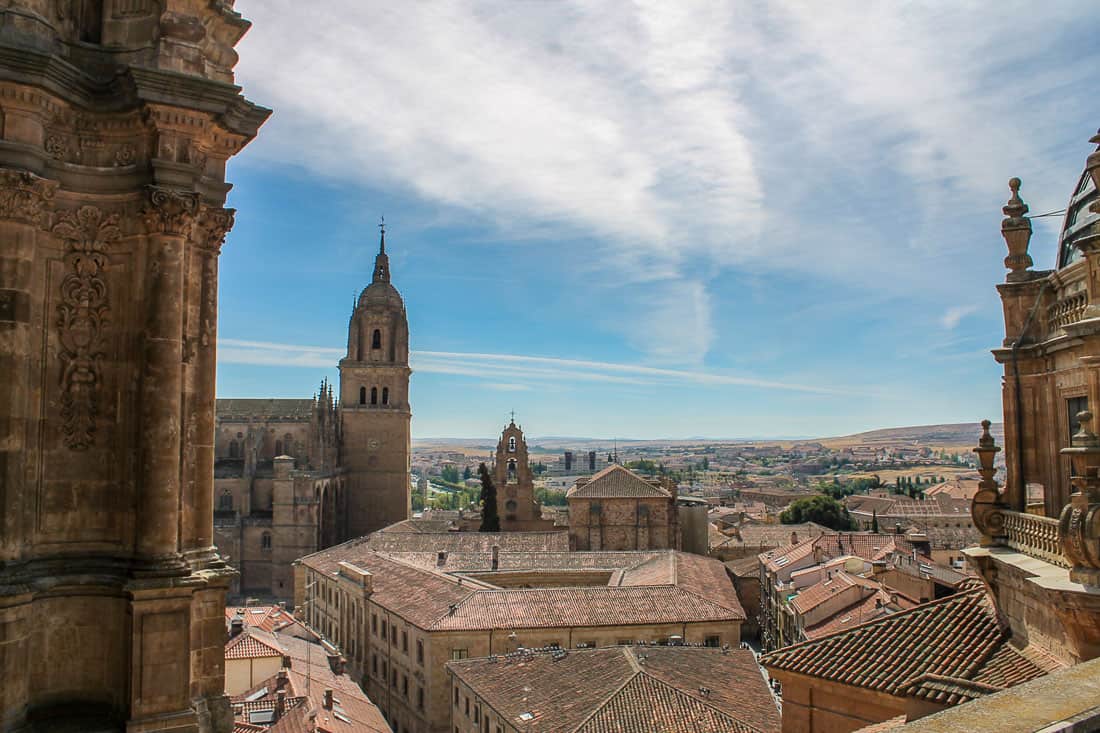 San Sebastian
By Anisa from Two Traveling Texans
San Sebastian, located in the Basque Country, has a nice mix of beaches, mountains, and beautiful architecture that make it one of the most beautiful cities in Spain. It's not a very big city, but there is plenty to do. First, you should take the funicular up Monte Igueldo or hike up Monte Urgull to take in the views of La Concha Bay and San Sebastian from above. I also loved the sculpture called Open Construction at the base of Monte Urgull.
During the warm weather months, plan on spending some time on Playa de la Concha, a sandy beach close to a mile long. The Old Town area is just a short walk from the beach. Take a walk, explore the area, and try some of their famous pintxos which are the Basque version of tapas. We also spent a fun evening at a Basque cider house just outside the city.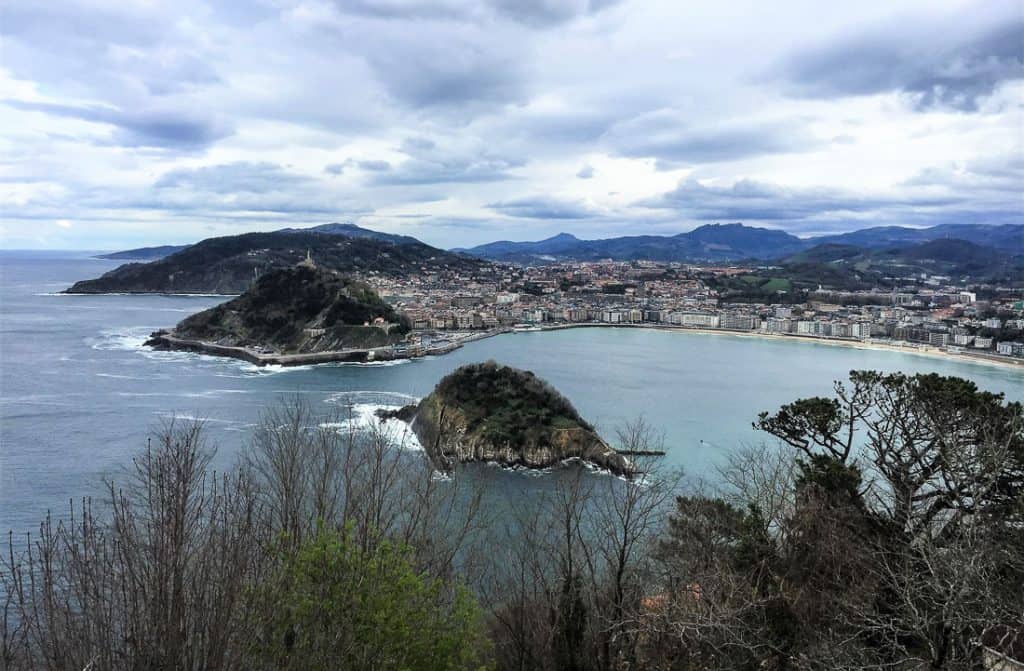 Costa Brava
By Nadine from Le Long Weekend
The Costa Brava region of Catalonia, Spain is one of the most unspoiled and stunning stretches of coastline in Europe. Home to countless beaches, charming villages, secluded coves, pine-fringed cliffs and coastal walks that are begging to be explored, it's a true paradise.
To experience the best of the region, I'd recommend veering away from the larger resort towns such as Lloret de Mar and instead of staying at one of the smaller towns or villages such as Begur, which is achingly authentic, or Sa Tuna – a tiny colourful village with an excellent swimming beach.
If you're after more than a beach holiday, you can cure your culture cravings with the castles and museums showcasing the region's history, or work up a sweat on the golf course or bike trails. And those wanting a city fix should most definitely head to Girona to take in the old town with its medieval walls, Jewish quarter, and German Gardens.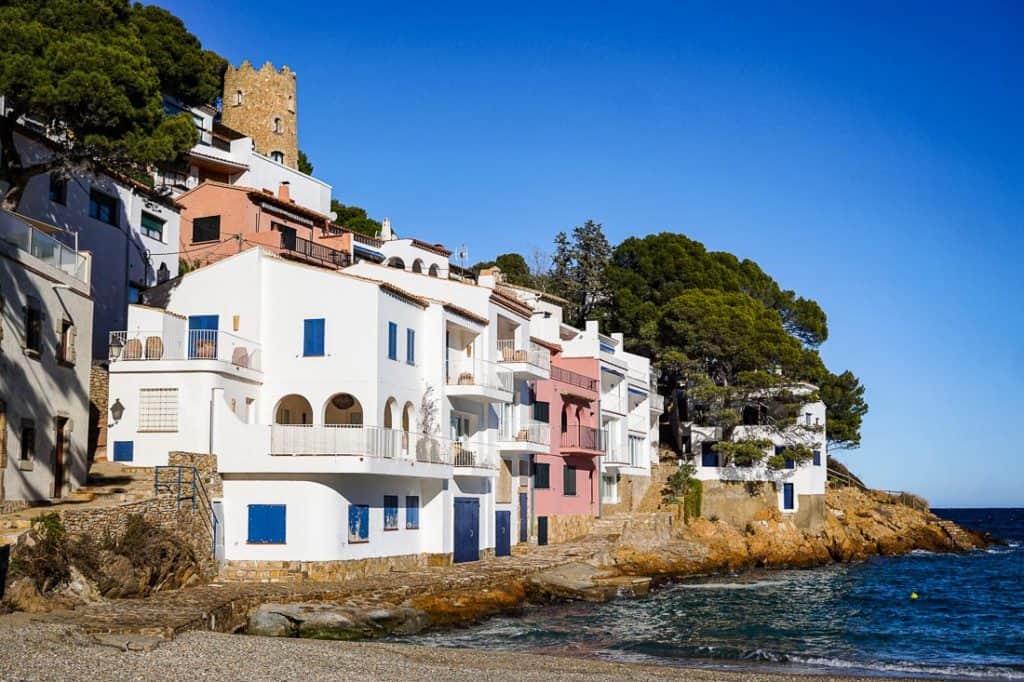 Asturias
By Talek from Travels with Talek
Asturias province in northern Spain is the country's best-kept secret, rich in amazing natural beauty, history, and regional cuisine. The area can easily qualify as Spain's most underrated province.
The region boasts the majestic Picos de Europa National Park. Created in 1928, the park was awarded UNESCO biosphere status in 2003. Picos de Europa has various protected animal species including bear, various goat species, and Iberian Wolf. The scenery is stunning with soaring, snow-capped mountains and streams cascading into the lush valleys. Nearby Montfrague National Park is famous for its vulture inhabitants, some of the rarest in the world. These parks offer a wide range of outdoor sports activities and attractions year-round.
But there is more to Asturias than natural beauty. Its cities are wonderful places to visit. The capital, Oviedo, is a treasure house of medieval architecture, traditional Spanish cuisine, and cultural heritage.
There is something for everyone in laid-back, green Asturias. And the best part is, it's still a pretty well-kept secret so now is the best time to visit.
Granada
By Sam from Alternative Travelers
Granada is without a doubt one of the most beautiful places in Spain. The small southern city is home to the world-famous Alhambra, the stunning Moorish fortress and palace that overlooks the city from the top of one of Granada's many hills. Any visit to Granada is not complete without strolling through its tiled halls and lush gardens filled with tranquil reflecting pools.
But Granada has much to offer beyond the Alhambra as well, like the winding medieval quarter El Albayzín, with historic roads of large stone pebbles that end in shaded and quiet courtyards. When you're done exploring during the day, the town comes alive at night with its famed tapas scene. For each drink, you receive a large plate of food – for free! And there are tapas for all kinds, with plenty of vegan and vegetarian tapas in Granada!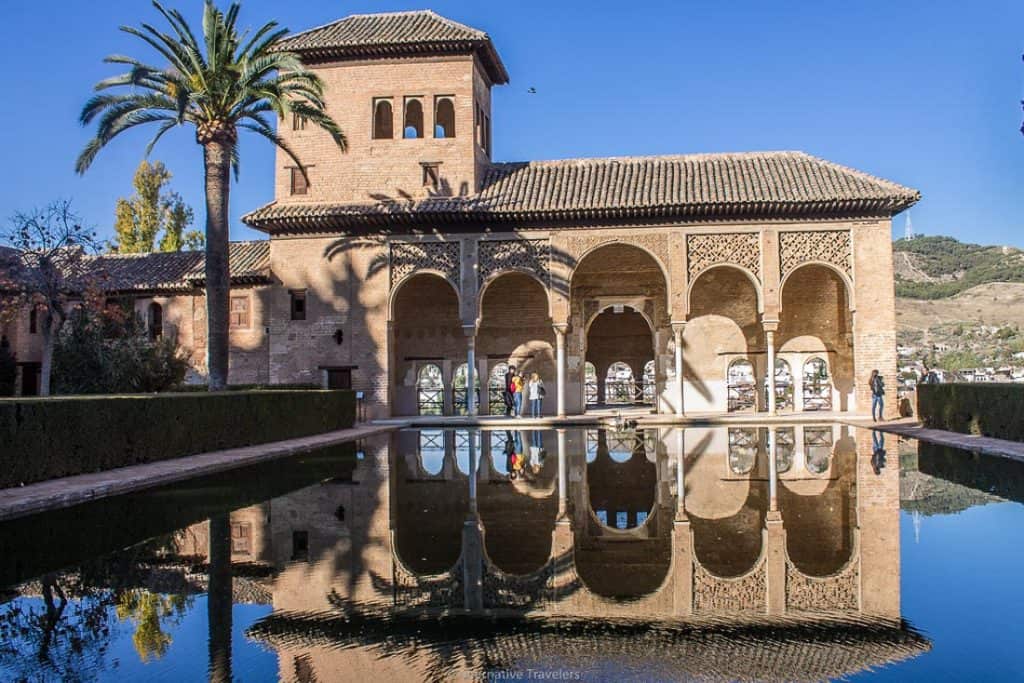 Montserrat
By Aneesha from Om Nom Nirvana
Montserrat is located within an hour's drive from Barcelona city. You can also get there by taking a train that runs every hour from Placa d'Espana all the way to Montserrat-Aeri. From there, you could choose to take a scenic cable car or funicular ride as well. This beautiful jagged mountain hosts a little town that's nothing short of charming.
Featured in Dan Browns new book, Origins, the Montserrat library is just one of those features that have to be visited. The natural beauty of this place and its almost organic architecture is remarkable. Visit the little street vendors and devour delicious pastries and manchego cheese. Head up to the basilica and listen to the wonderful choir.
You can also trek down or take the funicular to see La Morena, a small black statue of Mother Mary. I'd skip trekking down if you're not particularly religious. Trek up instead and benefit from the glorious views.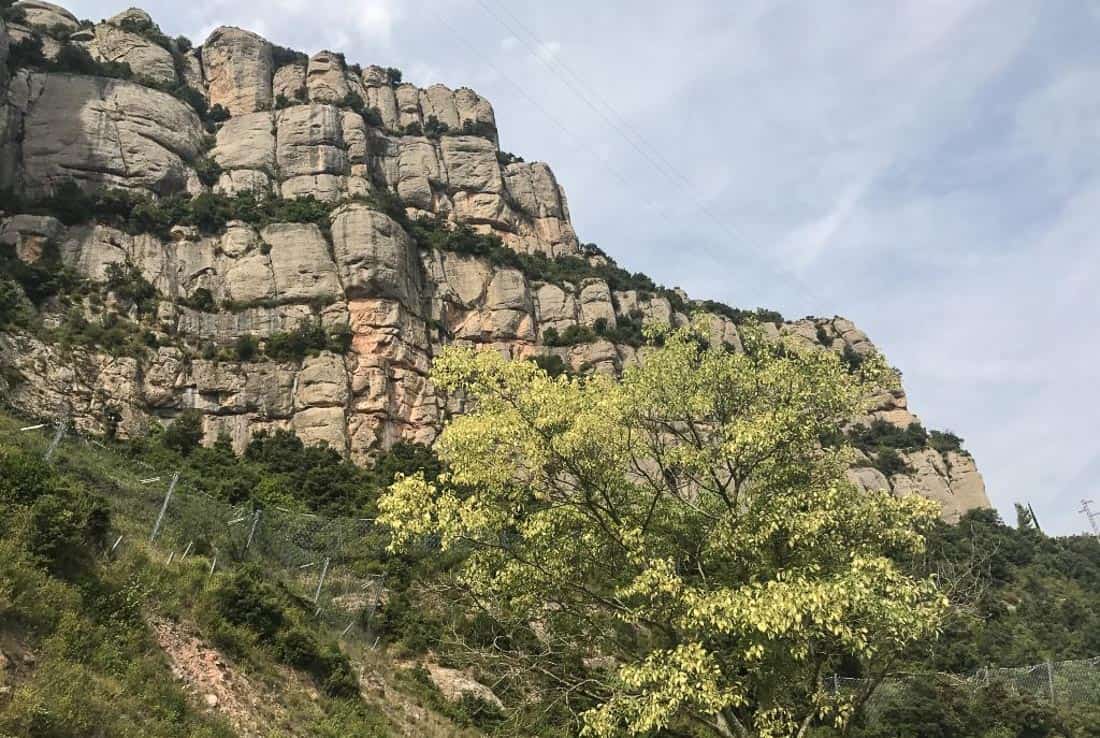 Seville
By Erika from Latin Atlas
Any number of locations in Seville could carry its reputation as one of the most beautiful places around the world. As the capital of Andalusia, Spain's southernmost region, Seville's home to an embarrassment of cultural riches and UNESCO World Heritage sites, including the Seville Cathedral, General Archive of the Indies and the royal palace, the Alcázar de Seville. Not to be outdone, both the Plaza de España and the surrounding park, Maria Luisa are magnificent.
Seville's visual charm extends to walkable, centrally-located neighborhoods peppered with orange trees and a bohemian sensibility like El Arenal, Santa Cruza, and Triana. For culture and people watching take a stroll stopping to enjoy wine at tapa bars and the elegant and airy gourmet market, Mercado Lonja del Barranco. Sherry wine pairs perfectly with jamón ibérico de bellota but the ultimate pairing for wine and tapas is the region's iconic emotional dance and music, flamenco.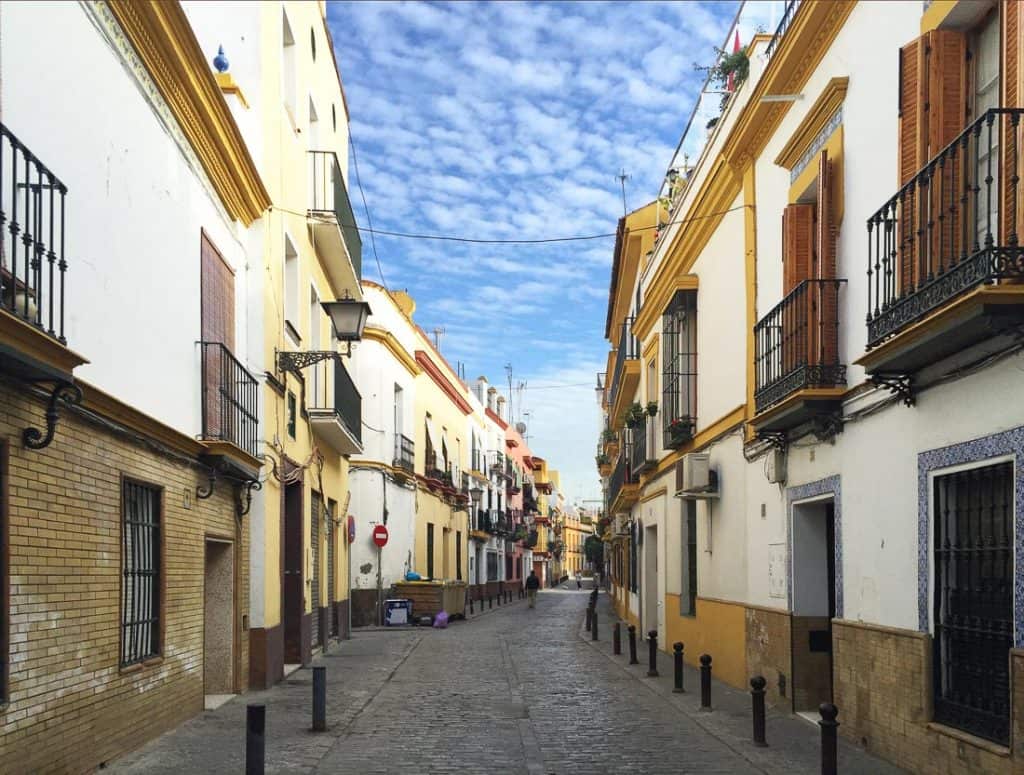 La Gomera
By Kathryn from Travel with Kat
Rising 5,000 feet above sea level La Gomera was one of the last of the Canary Islands to form some 12 million years ago. Over the millennia heavy rains fell forming powerful rivers that forged deep ravines. As the island became drier the valleys and lower slopes of the mountains became deserts while high above them on the mountain tops laurel forests thrived in the damp air.
Today, La Gomera has numerous microclimates. In The Garajonay National Park, a UNESCO World Heritage Site in the centre of the island, you'll find a densely wooded region which is almost always shrouded in mists and clouds as it was on the day I was there. Here the moss-covered tries drip with the water that has condensed on their branches. On the forest floor, lush green ferns turn a vivid green when struck by the streams of sunlight that occasionally break through the mists.
The lower slopes of the mountains are covered in banana plantations. There's little rain so they are irrigated by collecting the condensed water from the higher slopes and channelling it down the mountainsides.
Down by the coast the colourful town of San Sebastián is the island's capital. While it may have been chilly up in the mountains, here by the coast it was lovely and warm with clear blue skies – a striking contrast to the mist covered mountains.
Cuenca
By Ling & Guy of Travel-Ling
If beauty is what you are after, Cuenca is the place, and if you don't trust us, trust UNESCO. When you drive up to the old town (you can bypass the 'new town'), you can understand why it has been awarded as a World Heritage site.
This medieval fortified city is striking from every angle, but especially from across San Pablo Bridge, where you can gaze in wonder and amazement at the Casas Colgadas (Hanging Houses). These houses are the last remaining few tall houses that sit precariously on the cliff edge, overlooking the river Huécar, and now are converted into a restaurant and art museum.
The old town has a romantic, medieval charm about it that transports you back in time as soon as your feet touch the cobblestone streets. It even boasts to have Spain's first Gothic cathedral, proudly standing in a square surrounded by colourful buildings. And beyond the town itself, Cuenca is surrounded by beautiful, rural countryside and dramatic waterfalls.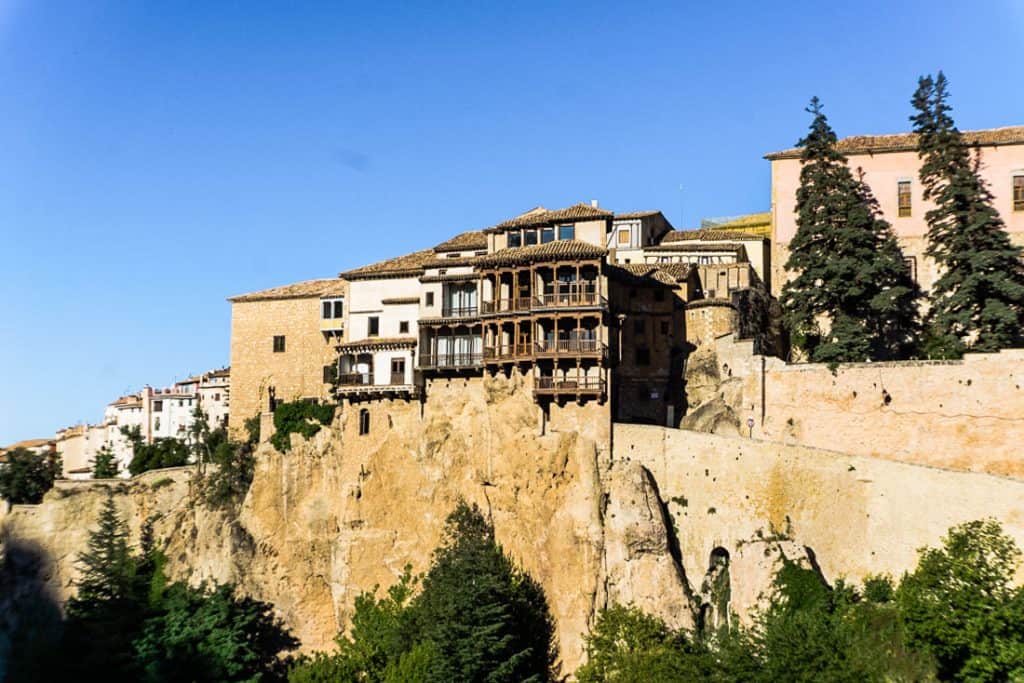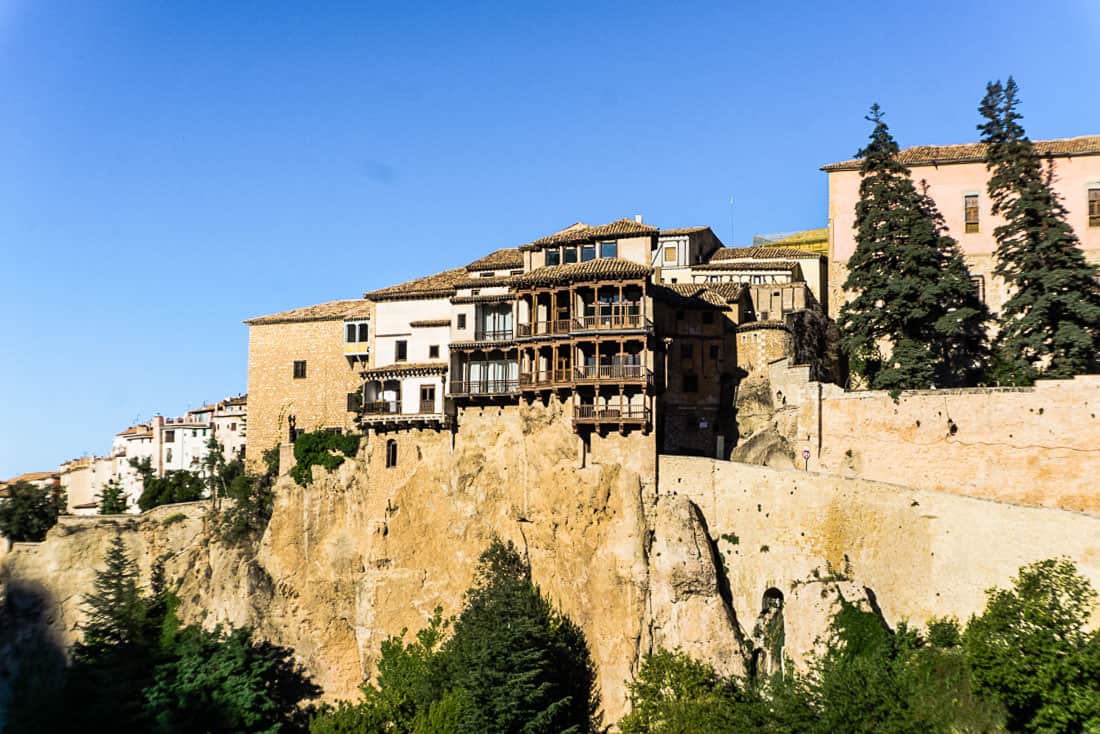 Chipiona
By Heidi from Fly Away U
Located on the Atlantic Ocean and the mouth of the river Guadalquivir, Chipiona, Spain is a delightful little spot of heaven on earth. White-walled homes decorated with colorful Moroccan and Portuguese tiles and bright bougainvillea stack along cobblestoned streets lined with towering eucalyptus and orange laden trees.
Don't miss visiting the Marina for lovely boat photos or wander along the promenade with stops in to visit the Shrine of Our Lady of Regla, the Castle of Chipiona, the Muscat Museum, and tasty tapas.
For panoramic views of the city, climb the 205 foot Faro de Chipiona, the Chipiona Lighthouse. The tallest lighthouse in Spain, third tallest in Europe and fifth in the world, also makes a spectacular prop for photographing Chipiona's gorgeous sunsets over the ocean and river.
Tip: Crowded in the summertime, visit Chipiona in December for the Christmas celebration and no tourists. And be prepared to practice your Spanish! English is not common here.
Los Picos
By Jill from Jack And Jill Travel
Los Picos National Park is located in the regions of Asturias, Cantabria and León in Northern Spain. The landscape here is unlike what one would imagine Spain to be. There are alpine lakes, river canyons so deep sunlight almost never reaches the bottom, and cows ambling through green meadows. Tall limestone cliffs hide remote mountain villages that are only accessible by walking.
One of the best ways to enjoy the best of Los Picos National Park is to hike the Cares Gorge trail. The trail follows an old maintenance road carved into a limestone cliff high above a river. The river canyon is almost a mile wide in some spots and so narrow in others it looks like you can jump across it. The scenery is spectacular.
For an easy day trip, the alpine lakes of Covadonga are easily reachable by cars. You'll be forgiven for thinking that you're in Switzerland instead while you walk around these alpine lakes accompanied by the tolling bells of grazing cows and gazing at the snow-capped peaks.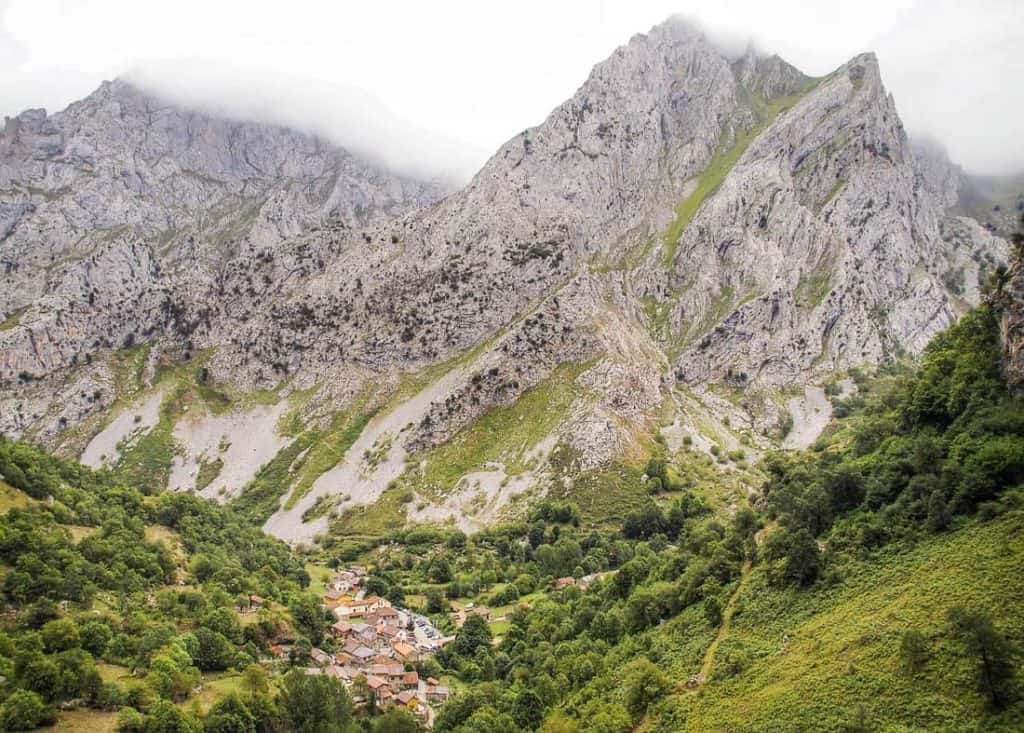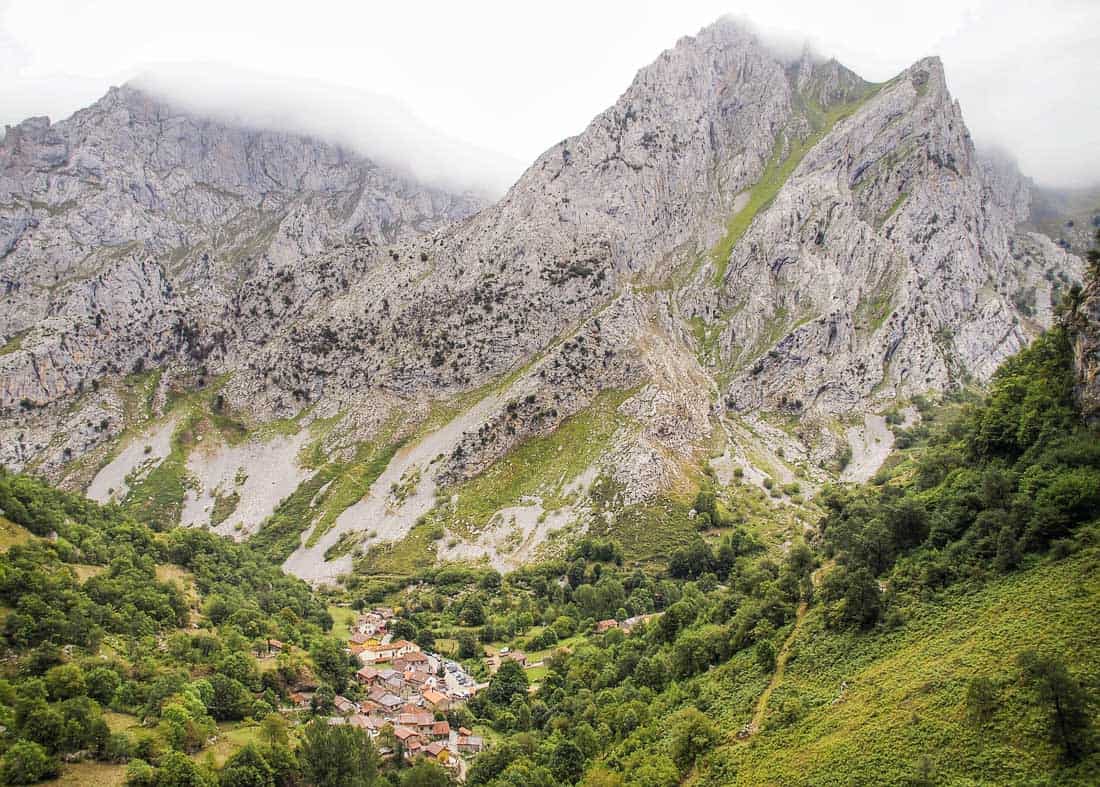 Barcelona
By Slavi from Global Castaway
Barcelona is, by no means, a hidden gem or off the beaten path destination. This vibrant Spanish city is one of the most noticeable and iconic places in whole Europe. Marked by the genius of Gaudí, Barcelona mix colorful modern design with medieval architecture creating a stunning atmosphere that will steal your heart in no time.
Explore some of the most unique buildings on the planet –Casa Batlló and Sagrada Familia, go hike to the nearby Monserrat monastery or just chill on the beach. No matter what type of traveler you are, there is something for you in Barcelona.
Tip: When you go to Sagrada Familia, make sure you go inside. A lot of people tend to skip it and miss on the wonderland interior of the basilica. Best time to do this is around noon when the light shines through the multicolored windows from a perfect angle thus creating a stunning light show experience.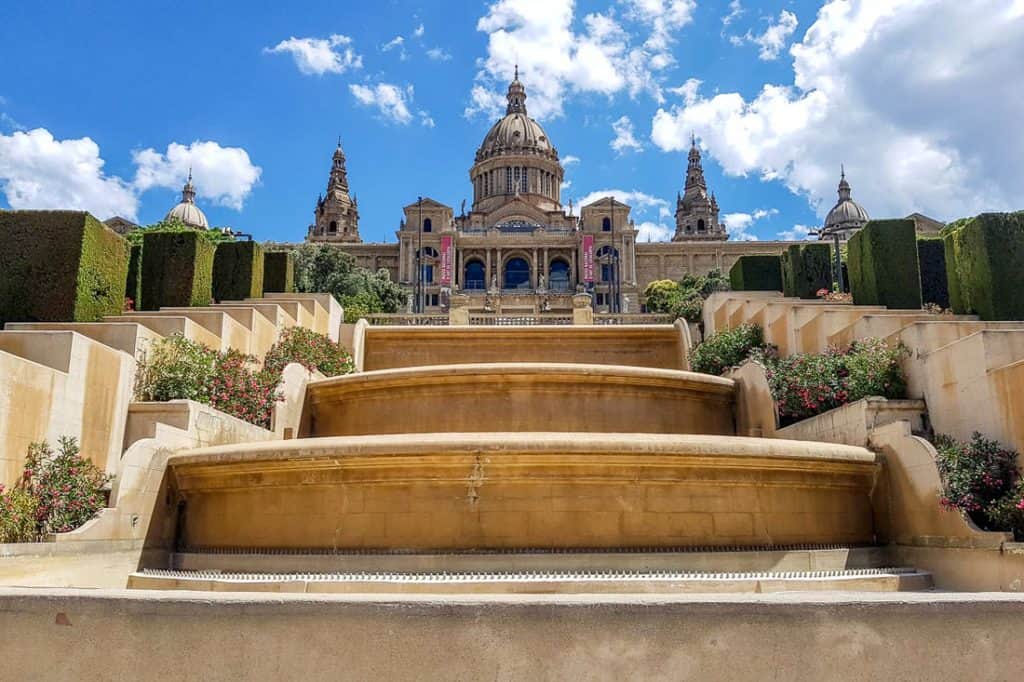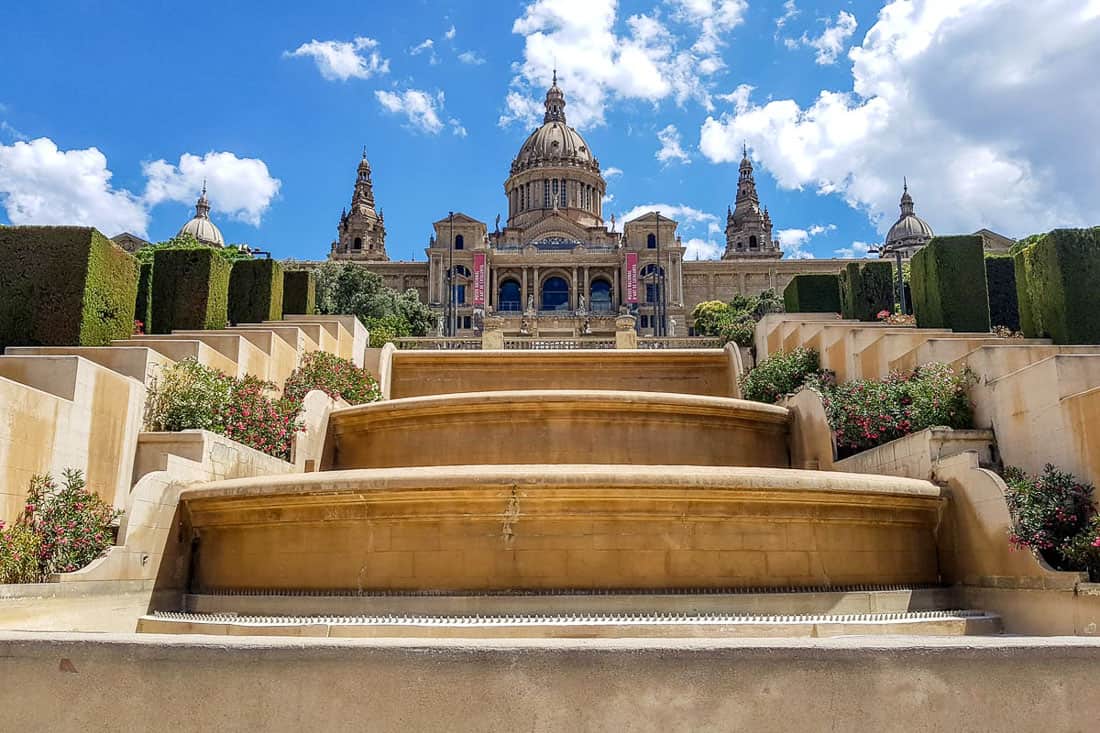 Valencia
By Wendy from World Wide Wendy
Valencia is after Madrid and Barcelona the third largest city in Spain but it was always less popular among tourists. The last few years it's gaining popularity.
There are a few good reasons to visit Valencia. First of all: the location. Valencia is situated much more to the south of Spain, therefore the weather is great in spring and autumn. It's also located near the coast, so it has a nice beach.
They serve amazing food. Did you know paella was invented in Valencia? So if you want to try the best paella, Valencia is the place to be!
Valencia is also an incredibly beautiful city with a rich history. There are so many historic building to visit; La Lonja, L' Almoina, Palacio del Marques de Dos Aguas, Mercado Central, Palau de la Musica, just to name a few.
The huge park in the center, Jardin del Turia, gives the city a cozy atmosphere. It's a great place to rent a bike to discover your new favourite Spanish city.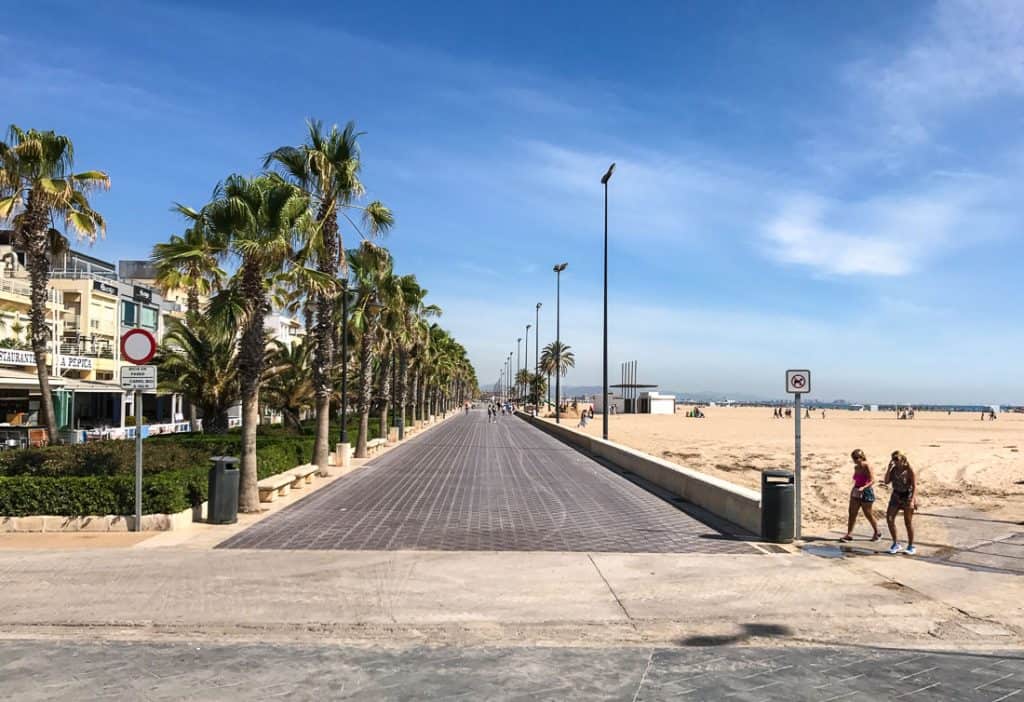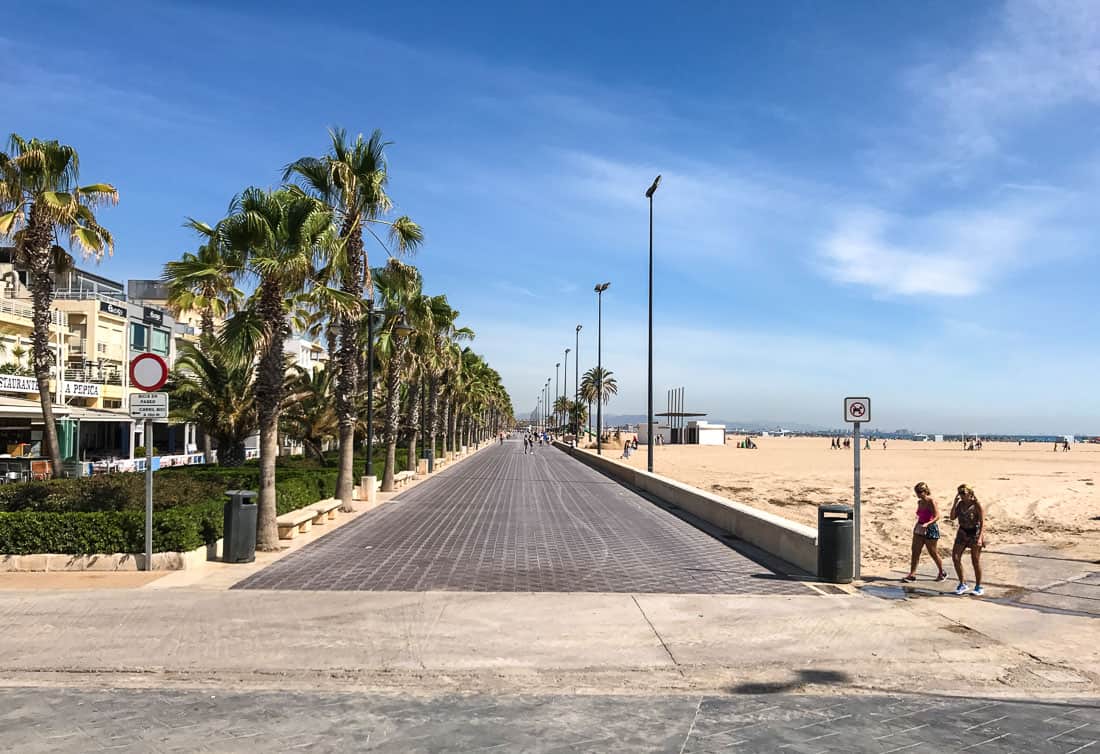 So what do you think?! How many of these Spanish destinations have you been to, or do you want to travel to? Of course, there are SO many more amazingly beautiful places in Spain, but this list should have you adding a few more destinations to your Spain bucket list at least!
Sonja x
If you liked it, pin it!